These 3 Lemnos clocks look better than your clocks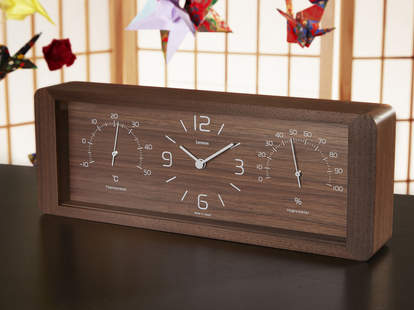 Reading clocks is like writing cursive and doing algebra — your elementary school teachers said you'd need both skills, but you're still waiting for that day to arrive. One look at these Lemnos timekeepers, and you'll be scrambling to brush up your skills.
With over 30 years of clockmaking under their belt and input from Japan's top designers, the people at Lemnos have mastered their own skills — these three minimalist clocks easily boost the look of any room, surface, or space. Holding true to Japanese design principles, they opt for materials that look fantastic and are made to last. Find out more about each of these handsome mechanical fellas below.

This shade of gray may be subtle, but the blue hands stand out big time.
Made from a single piece of walnut wood, this 3-in-1 clock (time, temperature, and humidity) deserves a spot on your desk.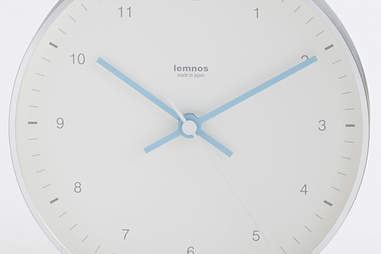 Hang it on your wall, put it on your table, somehow tape it to your wrist - this timekeeper looks good anywhere.