Here's how to trick yourself into thinking you have an iPhone 6
Our benevolent tech overlords Apple announced new iPhones, an iOS update, and the highly anticipated Watch. But if your contract isn't up for another eight months or you're not one of the nutjobs camping out for days, you won't be getting your hands on an iPhone 6 any time soon.
The new phone's tech is all very nice, but for now we're stuck with a 5. So join us, grab a new case and we'll pretend we've all got the new 6.

Not having the actual new phone isn't the worst thing in the world. With a new case, even your "crappy", "out of date" last-gen iPhone can seem current. Plus, you can feel good about yourself because you're saving money (and dignity - i.e. not sitting in line for 96 hours).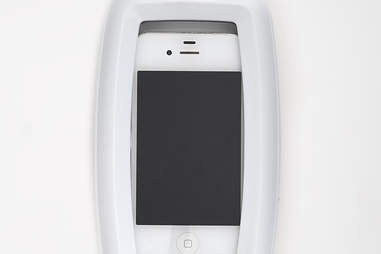 Boom: bigger iPhone, just like the new models. AND yours is now waterproof.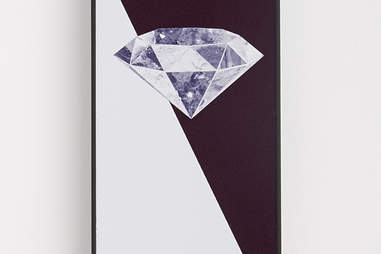 Apple's new "sapphire" screen is allegedly shatterproof. This gem of a case makes your phone... not as easy to shatter.
A graphic, sapphire blue case lets you pretend that your phone has a sapphire screen. Just don't go smashing it with a hammer.
Apple Pay integrates credit and debit cards into your phone. This case does the exact same thing.
All of your cards are now in one place right next to your phone, instead of inside it. The analog version of Apple Pay.
We'd be remiss if we didn't also mention the Watch announcement. Three versions, two sizes, a whole bunch of colors - the watch syncs to your iPhone so you can read texts, flirt with Siri, and make payments with Apple Pay.
You can also send other Watch wearers your heartbeat, taken with a heart rate monitor, which vibrates their watch. That's remarkably creepy. These watches are not creepy.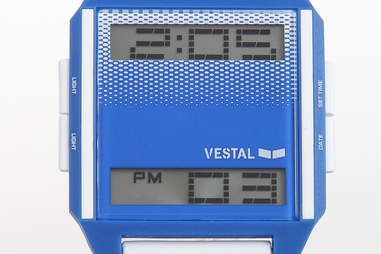 This watch may only give you the date and time, but its bright blue face is almost retina display-quality.
A streamlined, white square-faced watch looks like the Watch from afar. If you're squinting.
We'll be pretending that this is the 18-karat gold Watch until the real thing launches in 2015.