If You're a Country Music Hater, You're Missing Out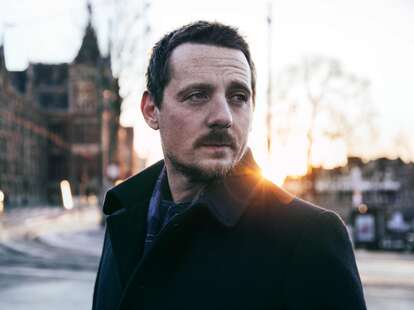 Reto Sterchi/Courtesy of Atlantic Records
Earlier this month, country legend Merle Haggard died on his 79th birthday. He left behind 47 solo albums filled with songs about hard living, countless anecdotes like how he escaped from prison 17 times, and at least one photo of him wearing an "I ♥ Haters" sweatshirt. He was the living embodiment of the term "outlaw country," and it's easy to think country music lost an essential, hater-loving part of its history when he boarded the big tour bus in the sky.
If you worship at the dude-centric altar of Haggard, Waylon Jennings, and Willie Nelson, it might be disorienting to survey the complex, billion-dollar industry of modern country. There are so many options and sub-genres: bro-country, hick-hop, alt-country, country metal, and Ryan Adams singing Taylor Swift-core. Out of exhaustion, you might even be tempted to throw up your hands, burn your Johnny Cash-giving-the-finger poster, and declare the genre "dead."
But country -- whether you prefer "alt-country" or the the more popular stuff -- is far from dead. In fact, thanks to some emerging artists and reliably excellent veterans, the genre is just as vibrant, strange, and essential as ever. There's even a place for haters.
There are still plenty of outlaw country singers
Last Friday, Kentucky-born singer Sturgill Simpson released A Sailor's Guide to Earth, the anticipated follow-up to his 2014 album Metamodern Sounds in Country Music. While Metamodern was an occasionally wonky, borderline psychedelic collection of Waylon Jennings-influenced ballads and cosmic shit-kickers that earned Simpson critical praise and a major-label deal with Atlantic, the new record is an even riskier leap into the unknown. It's the work of a maverick, but not necessarily in the ways you'd expect.
Producing the whole album himself, Simpson positions his deep voice in a churning storm of horn arrangements, string quartets, and old-school studio wizardry. On songs like the sneakily political "Sea Stories" or the stomping "Brace for Impact (Live a Little)," he does old-fashioned country with a touch of '60s soul. Instead of reinventing the genre, he's coloring brilliantly inside the lines.
Simpson is part of a long tradition of country music innovators labeled as "outlaws" by a music press always on the lookout for a "real country" savior to emerge and save the genre from crass commercialization. As GQ pointed out earlier this year, Simpson, along with cult hero Jason Isbell and chart-topping Grammy winner Chris Stapleton, could be considered part of a wave of "country badasses." If you believe the headlines, these "badasses" are like the A-Team of country.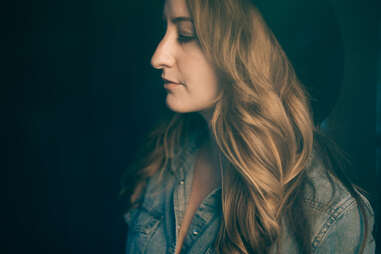 And thankfully, it's not just dudes!
Not all of country's pseudo-saviors are 30-something men with stubble and a few buttons missing on their shirts. Last month, Jack White's Third Man Records released its first full-fledged country record, Margo Price's Midwest Farmer's Daughter, and the Nashville-based singer followed that up with a killer performance on SNL, only the second country artist to appear on the show this season. Tellingly, the other was Chris Stapleton of the badass brethren.
Like Stapleton and Simpson, Price arrives at a time when a spotlight is shining on tough-minded, convention-flipping singer-songwriters like Cam, Kacey Musgraves, Ashley Monroe, Caitlin Rose, and the reliably excellent Miranda Lambert. Last year, the duo Maddie & Tae topped the country singles chart with their sharp-eyed "Girl in a Country Song," a track that satirized the beer-and-baseball caps aesthetic that's dominated country radio.
Some of these artists might have a bit more mainstream crossover potential than others -- Price is more in the Emmylou Harris mold than the more nimble, pop-inflected Cam -- but they each provide examples of just how elastic country music can be. Like any genre, it's got room for both outlaws and do-gooders. Your PBRs and your microbrews. Your whiskey and your chardonnay. Your bong and your vaporizer.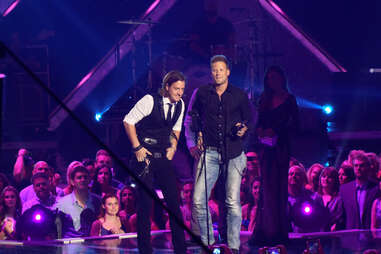 The mainstream stuff isn't bad either
For the last few years, many would say the most pernicious trend in country music has been the ascendency of "bro-country." The term, first coined by critic Jody Rosen in 2011, refers to the work of artists like Luke Bryan, Jason Aldean, Jake Owen, and Florida Georgia Line. Think an Ashton Kutcher-looking stud with an acoustic guitar and one of those Backstreet Boys microphone headsets.
But here's the thing about bro-country: some of it is actually really fun!
Also, the authentic-vs.-inauthentic binary that gets used to market country music and construct belabored press narratives does a disservice to the actual music being pumped out of Nashville. As many have pointed out, perceived arbiter of authenticity Chris Stapleton has written songs for "bro country" artists like Luke Bryan and Jason Aldean. These distinctions are fun to make, but the actual artists are more complex than the genre labels critics pin to them.
If Sturgill Simpson wants to make an Elvis-influenced soul song? Go for it. If Kacey Musgraves wants to record a reggae record or a surf-rock album? Make it happen. If Kiefer Sutherland wants to make a country record? Wait, that last one actually sounds pretty shitty, but, hey, live your best life, Jack Bauer.
Genre lines are blurring -- and that's a good thing
One of the most affecting moments on the new Sturgill Simpson album arrives on track five. At first the song sounds like a peaceful sunset cookout song murmured over a soft slide guitar, but when the chorus kicks in, you quickly realize, "Hey, this is a Nirvana song." It's "In Bloom," the Nevermind standout with the Ed Sullivan parody video. It's a grunge classic. And yet here it is, spun into a Memphis-fried, string-and-horn-filled, honky-tonk ballad.
That type of unorthodoxy is less rare than you might think. The hard-rock swagger of Eric Church owes just as much to AC/DC as it does to his pot-smoking peer Willie Nelson. The crooning of Sam Hunt takes a page from Usher. Mount Moriah, who released their third LP on Merge earlier this year, blend folk and country with post-punk guitars courtesy of lead guitarist Jenks Miller, who spent time in the black-metal band Horseback. Surprise: country artists have eclectic Spotify playlists, too.
With all the exciting country music being made, there's never been a dumber time to be the type of person who listens to "everything except rap and country" or "only listens to real country." There's so much joy to be found in tearing down those genre distinctions and preconceptions -- escaping from the prison of genre snobbery. That's what a real outlaw would do.

Sign up here for our daily Thrillist email, and get your fix of the best in food/drink/fun.
Dan Jackson is a staff writer at Thrillist Entertainment and has escaped from prison zero times. He's on Twitter: @danielvjackson.