9 Dave Chappelle Sketches You'll Never Stop Watching
NBC
NBC
Dave Chappelle is back. After hosting his first Saturday Night Live, the comedian uttered a word we couldn't have expected after years away from the spotlight: comeback. Even he thought it was time to grab the mic again. What does it mean? We're not sure. But to prepare you for either outcome, we've revisited our favorite Chappelle's Show sketches, with characters like Rick James, Clayton Bigsby, and, of course, Prince. This is why Chappelle is a legend, no matter what he does next.
In 2004, Chappelle offered a revisionist history of George W. Bush's motivations for launching the war in Iraq. As Black Bush, he managed to ratchet up the idiocy of W.'s press conferences and bumbling speaking style, and repopulated his cabinet with the Black Head of the CIA (Mos Def). Throw in Jamie Foxx's charming turn as Tony Blair, and this administration doesn't actually look all that bad these days.
Comedian Christian Finnegan guest-starred as Chad on the Chappelle's Show version of MTV's Real World. What would happen if six black people and one painfully white person stopped being polite and started getting mad real? Every known racial stereotype, and enough self-awareness to find unexpected compromise. The sketch is a problematic hoot, and ends with a terrified Finnegan realizing everyone in the cast had sex with his on-screen girlfriend Katie. Charlie Murphy's Tyree steals the bit with...
Tyree: I ain't have sex with Katie. Lysol had sex with Katie, I just filmed it.
Katie: No, Tyree. You had sex with me, too!
Tyree: Correction. I had sex with Katie.
The premise here can be summed up in three words: black white supremacist. But, as with all the sketches on this list, the brilliance lies in the small details, like the stuffy tone of the Frontline host, the way one hillbilly's head explodes, and, of course, Chappelle's portrayal of Bigsby, a blind KKK leader who doesn't know he's black. Airing in the show's first episode, "Clayton Bigsby" established a tone of fearless irreverence right off the bat -- and set a provocative high bar that it never quite cleared again.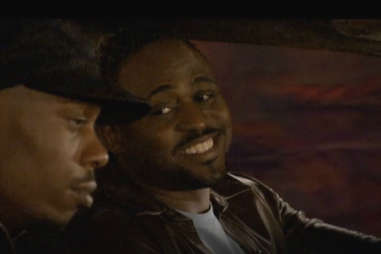 Chappelle's Show was comedy with an elastic premise. While it wasn't as self-consciously meta as something like Mr. Show, it had a format that basically let Chappelle and his writers follow their funniest, most ridiculous ideas down absurd rabbit holes. After making jokes about Brady in a previous episode, Chappelle goes on a wild, violent ride with the squeaky-clean Whose Line Is It Anyway? comedian that begins with a shootout and escalates from there. Everyone quotes the "I'm Wayne Brady, bitch" line, but the way Brady says "PCP" might be the sketch's delirious high point.
Knowing that the success of this sketch -- and the obnoxious quoting of it that followed Chappelle for years -- contributed to his long departure from the public eye can make watching it now a little poignant. Luckily, it's still funny as hell. More than a collection of one-liners, this faux-dramatization of Charlie Murphy's hilarious Hollywood story is the perfect example of Chappelle's underrated ability as an impressionist. From the hat to the voice to that fateful slap, he was Rick James.
In "Racial Draft," delegations compete against one another to claim influential figures, including Tiger Woods, Colin Powell, and Wu-Tang Clan, as cultural and ethnic representatives. As with many of Chappelle's most infamous bits, this sketch proves to be a hilarious send-up of toxic stereotypes -- also, the unhealthy practice of labeling embattled celebrities as "an embarrassment for X people."
As the title and pic hint, this black-and-white sketch involves a retro family with a homophonously offensive last name. The host shows up as a milkman to help turn cringeworthy wordplay into a sobering and necessary indictment of America's enduring racism.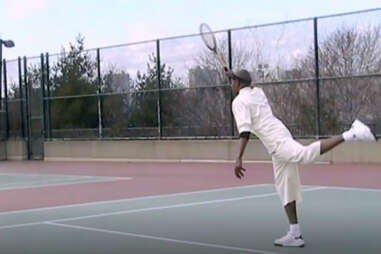 Nobody tackled both the absurdity and the allure of the AND1 Mixtape phenomenon better than Chappelle, who extended the showmanship of Hot Sauce and Professor to baseball, tennis, and bowling. Never forget Kenny "Baseline" Sims. Ever.
Sign up here for our daily Thrillist email, and get your fix of the best in food/drink/fun.
Follow the Thrillist Entertainment editors on Twitter @ThrillistEnt.