Everything We Know About the 'DC Universe' Streaming Service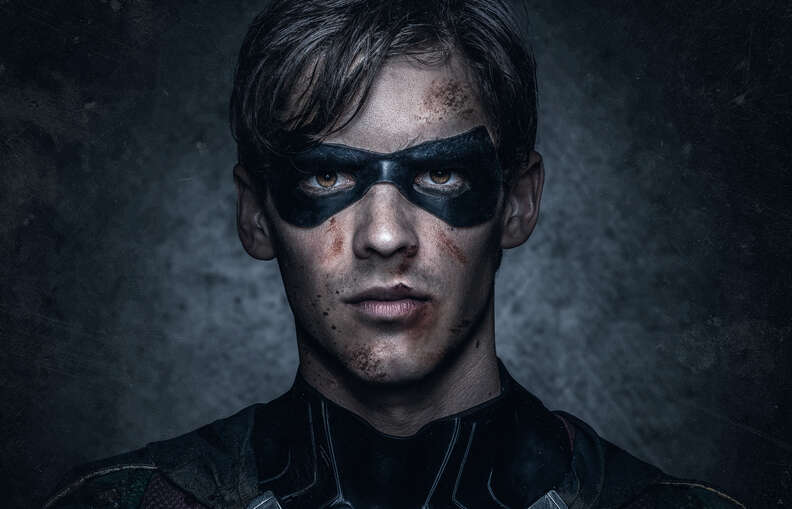 TITANS

| DC Universe
TITANS

| DC Universe
In the last month, two words have become synonymous with DC Universe, the new streaming service from DC Comics and Warner Brothers: "Fuck Batman." It's not the official slogan, and it's certainly not reflective of the programming, which features plenty of shows, films, and comics starring the brand's most iconic character. But when blood-spattered Dick Grayson, aka Robin, said the phrase as he snapped the neck of an anonymous bad guy in the trailer for Titans, the service's debut original series, he established a tone and sent a message.
This is not your grandpa's Netflix -- and it's certainly not Disney and Marvel's more kid-friendly upcoming platform.
What exactly is the DC Universe? The digital service, which was built by Warner Bros. Digital Labs, officially launched on September 15 and promises members a mix of "new original live-action and animated series," along with "classic TV series and films, a curated selection of comic books, breaking news, an expansive encyclopedia, and access to exclusive merchandise." No matter your personal feelings about Bruce Wayne, the platform should have something for you -- but is it worth the price? We put on our cowl and did some investigating below.
Can you subscribe to the DC Universe now?
Yes. The streaming service officially launched on September 15, but for many fans the DC Universe will really kick off with the debut of Titans, which is scheduled to hit the service on October 12. If you're a DC fan looking for something to hold you over until Aquaman hits theaters in December, it seems like this will be the place to go.
How much does DC Universe cost?
The pricing on DC Universe isn't that different than other streaming services like Netflix, Hulu, or Amazon Prime: It costs $7.99 a month or $74.99 for an annual subscription. Both of those options currently come with a seven-day free trial period.
Does DC Universe have original shows?
As mentioned above, the original shows on DC Universe will kick off with Titans, a gritty and dark series following Dick Grayson (Brenton Thwaites) and a rag-tag group of soon-to-be superheroes including Starfire (Anna Diop), Raven (Teagan Croft), and Beast Boy (Ryan Potter). Clearly, it won't exactly be Teen Titans Go. Instead, the series, which comes from executive producers Akiva Goldsman, Geoff Johns, Greg Berlanti, and Sarah Schechter, will explore more adult material. For comic book readers that's nothing new, but the first trailer might be jarring for fans of the more clean-cut DC series that air on the CW, like The Flash, Supergirl, and Arrow. If your most recent memories of Robin are Chris O'Donnell in the '90s Batman movies, Titans might be a rude awakening.
Titans feels like a gamble, but it's not the only card the company has up its sleeve. In addition to Titans, DC Universe will be the home of two more live-action series -- adaptations of Swamp Thing and Doom Patrol -- and two animated shows, Harley Quinn and Young Justice: Outsiders. Release dates have not been announced for those shows, but we know Swamp Thing will be written by Mark Verheiden (Battlestar Galactica, Daredevil) and Gary Dauberman (IT), and Doom Patrol will feature April Bowlby as Elastigirl and Orange Is the New Black'sDiane Guerrero as Crazy Jane. Fresh off a talked-about turn on FX's Trust, Brendan Fraser was also recently cast as Robotman/Cliff Steele.
We also know that Bowlby will appear as Elastigirl on Titans, confirming that the shows on DC Universe will take place in a shared universe, not unlike the CW's larger Arrow-verse or Netflix's Marvel series. That type of connectivity should be appealing to fans, but one hopes that each show will still be able to establish its own singular identity. A character like Swamp Thing, who has connections to the horror genre, will likely require a very different approach compared to a Doom Patrol adaptation.
How different will each show be? In a recent interview with Slash Film, Swamp Thing writer Dauberman said that the show would take inspiration from Alan Moore's acclaimed version of the character, and that it would be as "hard R as we could." Until the shows debut, we'll just have to wait and see.
Does the DC Universe include comics?
Yes, it certainly does. One of the main draws of the service -- and perhaps a way to justify the price tag -- is that the DC Universe is not simply a place to stream new TV shows and old episodes of DC properties. (The first two seasons of Batman: The Animated Series and the original Wonder Woman series from the '70s are available to stream in HD for the first time, along with a selection of other DC shows.) It also features "a rotating, curated selection of digital comic books" that you can read on your phone, tablet, or put them on your TV if that's a thing you want to do.
The words "rotating" and "curated" are doing a lot of work in the press releases, and it's still not completely clear what the selection will consistently look like. We know that early issues of Action Comics from 1938 will be available, along with more recent runs like Scott Snyder's Swamp Thing and Geoff Johns and Jim Lee's Justice League, but it's unlikely you'll get brand-new titles as they're published. They still want you buying individual issues.
"We wanted the DC Universe comic reader to be a blend of art and technology that would further enhance fans' experiences of the live-action and animated programming on DC Universe," said Dan DiDio, DC Entertainment publisher, in a press release. "This hand-curated selection from our decades of comic creations gives fans a thematic digital longbox to carry with them on the device of their choosing or lets them watch exclusive video content on a big screen followed by the comic that inspired it."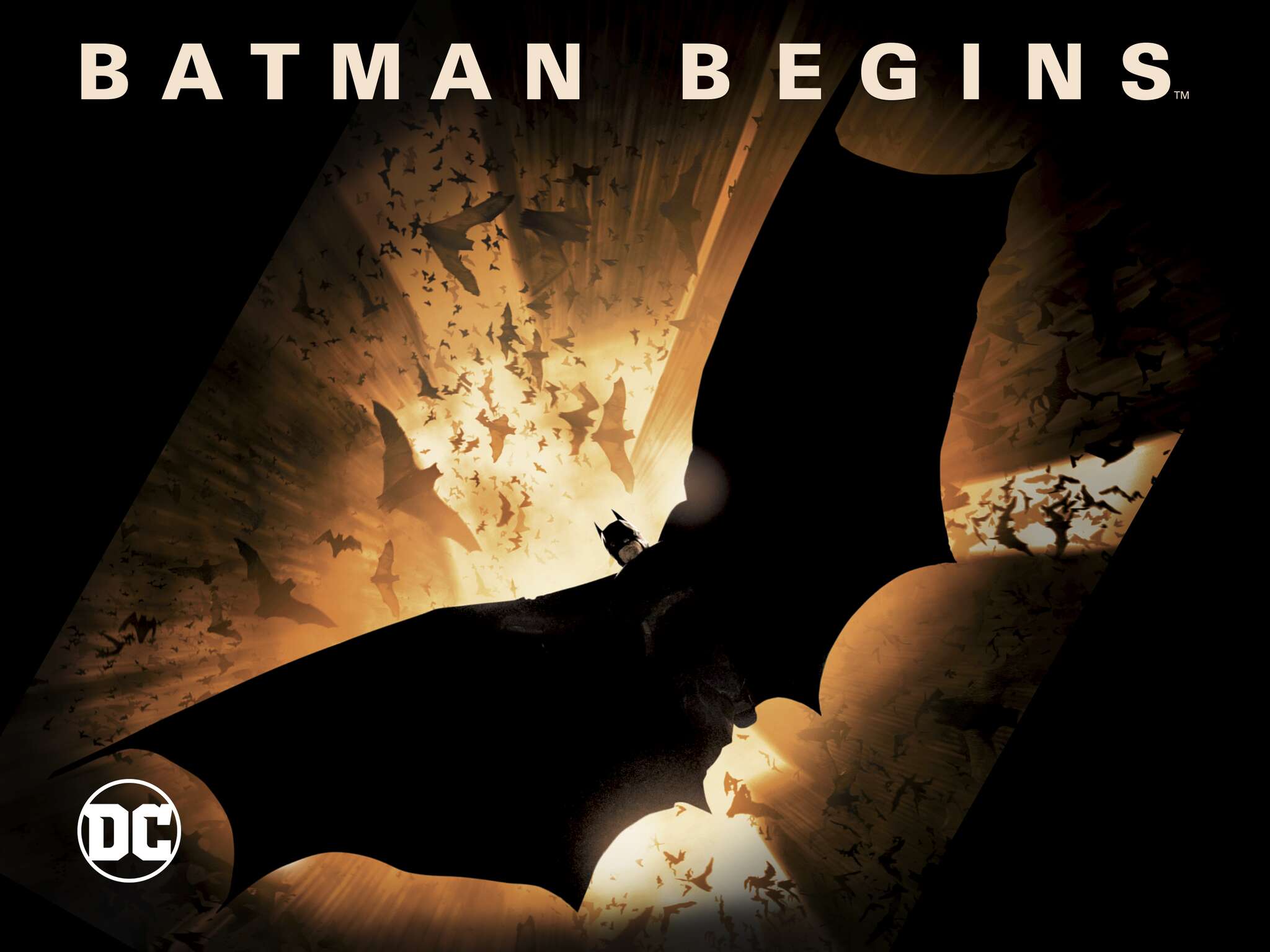 Does the DC Universe include all of the DC movies to stream for free?
This is another tricky area that will likely be determined by licensing deals. Recent blockbusters like Wonder Woman, Man of Steel, or Justice League have streaming deals in place with other platforms, so it's unlikely they'll be popping up on DC Universe for free. (Warner Bros. still wants you to pay for some movies!) However, the service will debut with a selection of DC titles that includes Batman Begins, The Dark Knight, and Richard Donner's original Superman, along with the four Christopher Reeve-starring sequels that followed. Just don't expect the mythical "Snyder cut" to suddenly drop on the platform.
Is the DC Universe be worth the price?
It really depends how into DC you are. At its current price, DC Universe feels expensive to the casual fan who likes Wonder Woman and the Christopher Nolan Batman films but can't name any members of the Doom Patrol. The comics aspect of the service is certainly intriguing, especially if you like to read comics on an e-reader, but if you've made your way through most of those classic titles, it might not have much of an appeal. Still, if you're a DC obsessive with a Jimmy Olsen tattoo, you'll probably want in.
For everyone else, it really comes down to whether the original DC Universe series are any good. From House of Cards on Netflix to The Handmaid's Tale on Hulu, streaming services often need a buzzy, hit show to establish an identity in a crowded marketplace. If Titans is a show that immediately gets people excited about these characters and strikes a different chord than any of the many superhero shows on broadcast TV and on Netflix, then that will make DC Universe an essential part of your media diet. But it will take more than "Fuck Batman" to get consumers to say "Fuck Netflix."
Sign up here for our daily Thrillist email and subscribe here for our YouTube channel to get your fix of the best in food/drink/fun.