Everything We Know About Disney's New Streaming Service
Evan Lockhart/Thrillist/Walt Disney Pictures
Evan Lockhart/Thrillist/Walt Disney Pictures
In August of 2017, Disney CEO Bob Iger announced that the company would soon pull its beloved animated titles from Netflix and all other competitors. The move was accompanied with the news that the House of Mouse was looking to establish a foothold in the crowded streaming market by launching a direct-to-consumer internet service.
We now know much more about this service, which will be called Disney+. It'll offer loads of original shows and movies, as well as provide a permanent new home for Disney's ever-expanding library of titles across the company's portfolio of entertainment properties. (Yes, that means Pixar, Star Wars, and Marvel.) It's looking like a very serious attempt to compete with Netflix, Apple, and Amazon in the streaming video space. At the company's D23 Expo in Anaheim in August, Disney released a ton of relevant details about Disney+, which you'll find below. Climb aboard a magic carpet and let's take a look at this whole new world.
MORE: Here's the complete list of all 645 Disney+ launch titles -- golly!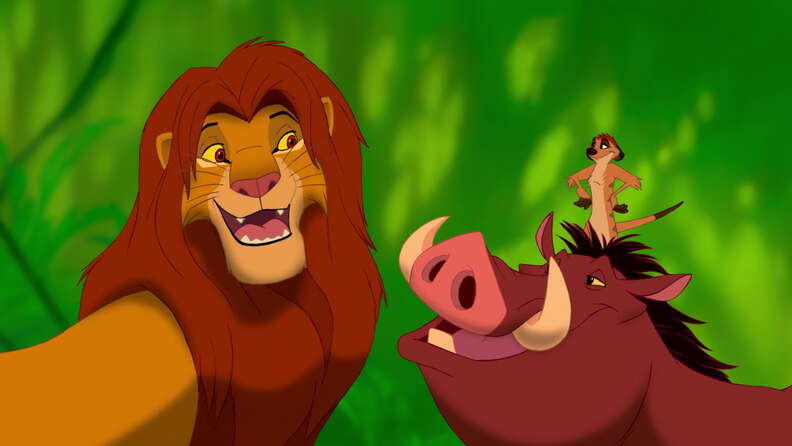 How much will Disney+ cost and when will it be available?
Disney+ will cost $6.99 per month. That makes it less expensive than Netflix's cheapest streaming option, which is currently $9 per month, and cheaper than an Amazon Prime membership, but more expensive than the cheapest Hulu option, which is currently $5.99 per month. It's low but still right in the ballpark of most of the major streaming services.
According to an article in The New York Times, the service will be available in North America on November 12. There are plans for it to roll out in Europe and Asia beginning next year.
What does that monthly rate get you? According to CNET, the $6.99 rate provides you access to four simultaneous streams and 4K, UHD and High Dynamic Range picture quality. (For comparison, Netflix's most expensive streaming plan, which includes 4K streaming, costs $16 a month.) Disney+ will also offer the ability to create seven different user profiles.
How do I sign up for Disney+?
You can sign up for Disney+ right now by heading over to the Disney+ website, which also features a countdown clock and additional information about the available programming. But if you're looking to purchase the bundle, which will include Disney+, ad-supported Hulu, and ESPN+, you're better off waiting until the actual launch date to sign up. That package will cost $12.99 per month.
Will Disney+ have Disney movies on it?
Here's the short answer: Yes. Of course. The more complicated answer is that Disney will be releasing some movies on Disney+ and keeping others in the vault to be released in the future. The company has officially stated that, "in year one, you'll be able to rediscover more than 7,500 episodes and 500 films from our library." In the same lengthy twitter-thread, they also mentioned that Mary Poppins, Alice in Wonderland (2010), and The Sound of Music will all be available when the platform launches.
At the D23 conference, the company unveiled a more extensive list of library titles that will be available on the service before the end of the year. It includes all the Pixar movies (besides the recently released Toy Story 4) along with animated titles like 101 Dalmatians, A Goofy Movie, Bambi, Fantasia, Frozen, Lilo & Stitch, The Little Mermaid, and Zootopia. In addition to animated titles, the service will also launch with live-action family films like Honey, I Shrunk the Kids, Remember the Titans, and The Rocketeer.
And then in mid-October, Disney+ tweeted its entire launch library, and it's a stunning list of 645 movies and shows, with all the expected titles and more obscure ones. An unaffiliated Twitter user quickly created an account to track the many Disney films and shows not available at launch -- and it's a fascinating list, so check it out.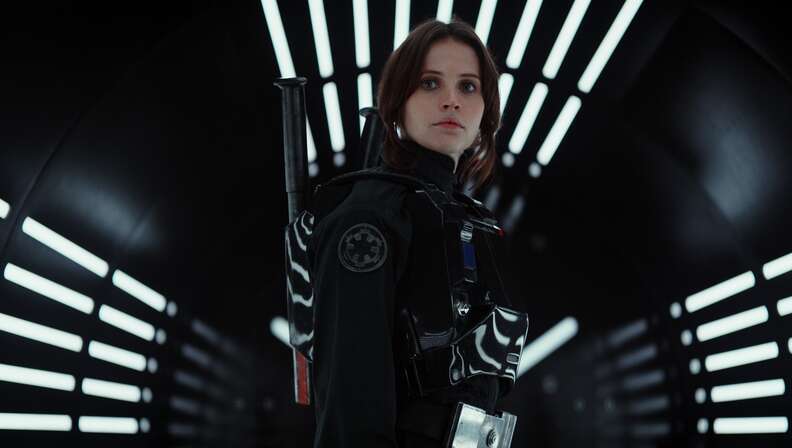 Will Disney+ have Star Wars and Marvel movies on it?
When the possibility of a Disney-specific streaming service was first announced, there was some speculation about whether or not it would include the company's other properties. The service obviously becomes more appealing to blockbuster-loving movie fans if it's the only place to stream Marvel Studios and Lucasfilm projects. Would the studio let Netflix renew their deals on those titles? In September, CEO Bob Iger provided a definitive answer: The Force will be strong with this new streaming service.
"We've now decided we will put the Marvel and Star Wars movies on this app as well," Iger told an audience during a question-and-answer session at a communications and entertainment conference. Given how central both the Marvel Cinematic Universe and the ever-expanding Star Wars-verse are to the company's future -- multiple entries in both series are basically planned to drop at least once a year for the rest of your life -- this makes sense from a business perspective. But it does raise an important question: Will this streaming service hold the exclusive streaming rights to the Star Wars Holiday Special?
We now know that Disney+ will launch with all of the Star Wars films except for the two most recent films, Solo: A Star Wars Story and Star Wars: The Last Jedi. The original trilogy and the prequel trilogy will be available. According to CNET, four Marvel movies will be available at launch: Captain Marvel, Iron Man, Iron Man 3, and Thor: The Dark World. Avengers: Endgame will be available to stream on December 11.
Will Disney+ also have original Marvel and Star Wars TV Shows?
Marvel's elite group of superheroes known as the Avengers will no longer be confined to the big screen. Though Netflix carved out its own space in the larger Marvel continuity, with shows like the now-cancelled Daredevil, Jessica Jones, Luke Cage, and Iron Fist -- and the Agents of S.H.I.E.L.D. are still fighting away on ABC -- the Disney streaming service will attempt to draw viewers by bringing some of its caped A-team to the platform.
Back in September of 2018, Varietyreported that Disney was working to make six-to-eight episode series focusing on lesser known MCU characters, specifically ones who have not gotten their own stand-alone feature films. As part of its programming slate, Disney has announced three different shows from Marvel Studios: a show focusing on Tom Hiddleston's trickster villain Loki; a series with the odd title WandaVision starring Elizabeth Olsen and Paul Bettany as Scarlet Witch and The Vision; and a show with Anthony Mackie and Sebastian Stan teaming up called The Falcon and The Winter Soldier.
At Comic-Con this year, the company also revealed plans for the animated series What If?, which examines alternate outcomes for pivotal events in the Marvel Cinematic Universe. How will those shows fit into Marvel's complicated continuity? "A post-Endgame MCU will be extremely different and extremely focused on Disney+ tying into our future," said Marvel Studios boss Kevin Feige at Disney's recent investor day.
During the D23 conference in August of 2019, the company also announced three additional Marvel TV shows: Ms. Marvel, She-Hulk, and Moon Knight. There's very little information about these shows, which are still in development. It seems like they would likely rely less on talent from the established MCU as the initial first batch of Marvel TV properties.
Feige isn't the only MCU creative playing an important role in the platform's original programming: Iron Man director Jon Favreau, who is currently directing the live action Lion King adaptation for Disney, will be overseeing the Star Wars series The Mandalorian, which will debut its first episode when the service launches. (Early reports are that the 10 episode first season will end up having a budget around $100 million, putting it in Game of Thrones territory.) Plot details are limited at this point, but Favreau has said that the show will take place three years after the events in Return of the Jedi. It will star Pedro Pascal in the lead role and will also include Gina Carano, Carl Weathers, Nick Nolte, and, yes, Werner Herzog.
During D23, the company premiered an intriguing teaser trailer for the series. Episodes for the series will drop on a weekly basis.
In addition to The Mandalorian, Disney+ will also feature a Star Wars spin-off of Rogue One about Rebel Alliance freedom fighter Cassian Andor. The show will find actors Diego Luna and Alan Tudyk reprising their roles from the film; the showrunner for the series will be writer Stephen Schiff, who last worked on FX's acclaimed series The Americans. The series is expected to start filming in 2019.
That's not all: Ewan McGregor will also be reprising the role of Obi-Wan Kenobi for a still untitled series for Disney+. The announcement was made during D23. At various points in the last few years, there have been rumors that McGregor might get his own spin-off Star Wars film, but, after the financial struggles of Solo: A Star Wars Story, it looks like Disney+ will be the home for more Kenobi adventures. Deborah Chow, a veteran TV director who directed episodes of The Mandalorian, will direct the series, which will be written by Snow White and the Huntsman screenwriter Hossein Amin. It will begin shooting in 2020.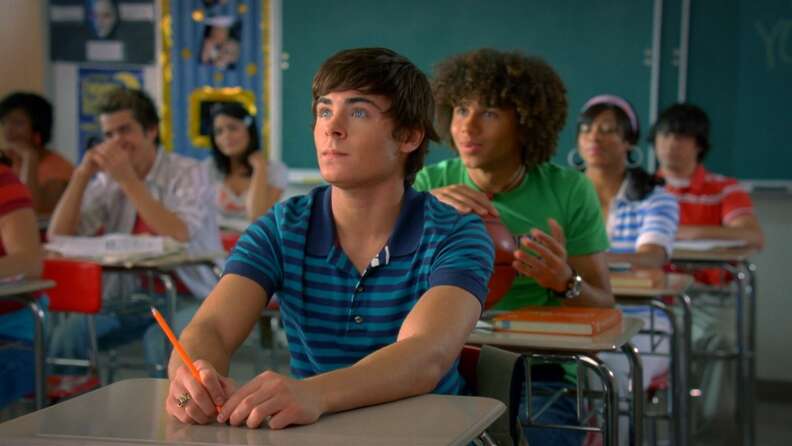 Will Disney+ have other original shows and movies?
Clearly, original movies and shows will be important if the Disney streaming platform wants to draw a big audience. In addition to the shows spun off from Marvel and Star Wars, the service will have an updated take on the Disney Channel classic High School Musical, which, in a meta-twist, will be about a high school production of High School Musical. The series, which is confusingly called High School Musical: The Musical: The Series, comes from executive producers Tim Federle (Ferdinand) and Oliver Goldstick (Freeform's Pretty Little Liars). It consist of 10 episodes and will be told in a docu-style. The Hollywood Reporter has a detailed cast breakdown if you're looking to know more about the new characters and plot.
During D23, the company announced that the first episode of High School Musical: The Musical: The Series will be available on day one. The World According to Jeff Goldblum, a reality-series featuring the beloved actor explaining different topics, will also launch on day one along with a handful of reality shows, like the feel-good-sounding Marvel's Hero Project, and short animated series, including a Toy Story 4 spin-off called Forky Asks a Question.
The company has also announced a Lizzy McGuire sequel series starring original Disney Channel star Hillary Duff, a "short-form unscripted" Muppets comedy series called Muppets Now, a teen show called Diary of a Female President from executive producer Gina Rodriguez, and a Monsters Inc. spin-off series called Monsters at Work.
There are less available details about some of the other previously announced in development TV shows, which include a recently announced adaptation of High Fidelity starring Zoe Kravitz and an update of Disney's popular kids sports franchise The Mighty Ducks.
On the original movies front, the service will launch on November 12 with the premiere of the live-action Lady and the Tramp remake featuring the voices of Tessa Thompson and Justin Theroux. You can watch the trailer here.
There's also an adaptation of the kids book series Timmy Failure from Oscar-winning Spotlight director Tom McCarthy and the Anna Kendrick starring comedy Noelle on the way. The company has also announced Togo, an original film starring Willem Dafoe as a man leading a sled dog journey through the Alaskan tundra, and Stargirl, an adaptation of the bestselling YA novel by author Jerry Spinelli. Both have been announced as part of the year one slate.
A remake of Home Alone is also on the way, with a script from Saturday Night Live writers Mikey Day and Streeter Seidel. In the same vein, reboots of Fox properties like Cheaper by the Dozen, Diary of a Wimpy Kid, and Night at the Museum are also reportedly in the planning stages.
If that doesn't sound like a lot already, a Hollywood Reporter article from early 2018 mentioned that remakes of The Parent Trap, Father of the Bride, and Honey, I Shrunk the Kids were also being discussed. Hope you like nostalgia!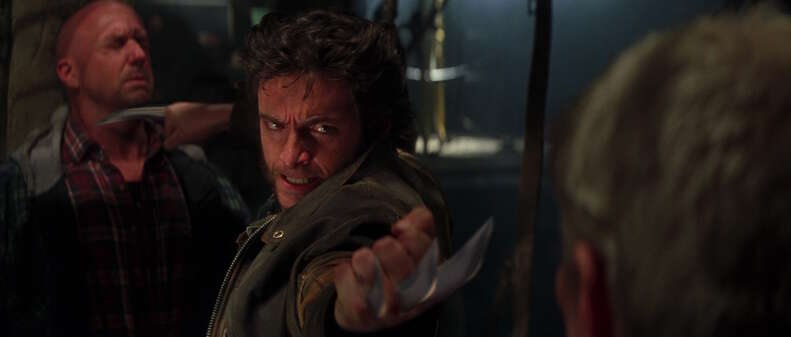 Will Disney+ also include Fox movies and TV shows?
Again, the answer to this one is complicated. Disney's purchase of 21st Century Fox in December of 2018 also added another wrinkle into the upcoming streaming service. In addition to acquiring the rights to the X-Men series and the many films in the company's back catalog, Disney also became the majority shareholder of Hulu. Does that mean Disney will be in competition with itself? Not really, at least according to Bob Iger.
"There's a lot of Fox intellectual property that fits extremely well into Disney-branded direct-to-consumer services," Iger said on an investment call in December 2017. "There's a lot of product that we believe will be of great use to growing Hulu as it already is. Hulu is a more adult-oriented product [that will benefit from] Fox television production and FX."
Here's something we do know: Disney+ will launch with Malcolm in the Middle and, more significantly, all 30 seasons of The Simpsons, which will be available on Day One. They even made a little video for the announcement.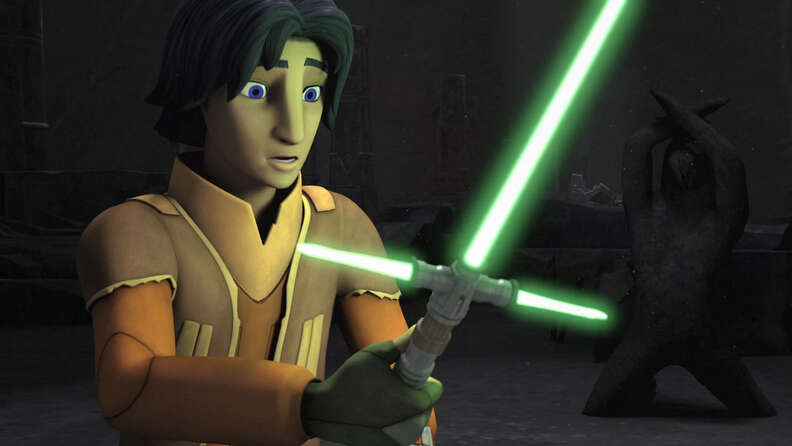 Will Disney+ be able to defeat Netflix?
As the ongoing creative battle between Netflix, Hulu, and Amazon plays out on awards show stages, it's easy to make one sweeping generalization about streaming platforms: Content is king. And not just any content. Subscribers want to know that when they shell out a monthly fee for a service, they'll be getting "premium" original content as well, meaning "quality" shows and movies that they can't get anywhere else. Having a shiny, marquee show like House of Cards, Transparent, or The Handmaid's Tale is the quickest way for a streaming service to establish an identity.
As outlined above, Disney will follow that template. And they'll do it by spending billions of dollars. It's a plan that seems to be working, even months before their launch. Deadline reported in August that early subscription interest is already outpacing what Disney had originally predicted, noting 43% of people surveyed said they planned to join Disney+ -- some of which also planning to cancel subscriptions with other streamers in doing so.
What's interesting about this race for Disney to create its own Netflix is that, as The Verge noted, Netflix is actually in the midst of trying to become more like Disney. Netflix's purchase of Millarworld, the comic book imprint founded by Kick-Ass creator Mark Millar, was interpreted in the press as a move for Netflix to establish its own Marvel-like properties independent of Disney's licensing arm. (Why pay Disney for Jessica Jones, Luke Cage, or the Iron Fist when you have your own comics to draw from?) As companies like Disney become less inclined to make deals with Netflix because of the way it forces them to cannibalize their own content, eliminating the opportunity to peddle it on their own platforms, you'll likely see more deals like this.
It's an odd situation. Disney, the old media titan, is trying out the approach of the younger digital upstart; Netflix, the adolescent entity, is behaving more and more like an old-school studio. In a way, the dynamic is like the body-swap comedy Freaky Friday, which was made in 1976 with Jodie Foster and then re-made in 2003 with Lindsay Lohan. If you don't get the reference, be sure to watch both versions when they likely pop up on Disney's streaming service in 2019. Just don't look for either on Netflix -- you won't find them there.