This past August, just a week after 7-year-olds across America celebrated the arrival of Walt Disney Animation's Moana to Netflix, Disney CEO Bob Iger announced that the company would soon pull its beloved animated titles from the streaming service and all other competitors. The move was accompanied with the news, first revealed in a statement accompanying its third-quarter earnings report, that the House of Mouse was looking to establish a foothold in the crowded streaming market by launching a direct-to-consumer internet service.
That's right, Frozen fans: Disney is building its own Netflix-like ice castle.
What would this magical kingdom look like? As is often the case with huge publicly traded companies unveiling potentially transformative products, details, particularly about the price or the scope of the service, are scarce. We do know that at the time of the announcement, Disney purchased a majority ownership of BAMTech, a video provider founded by Major League Baseball, in a hefty $1.58 billion deal. (BAMTech also provides video technology for companies like HBO, PlayStation, and the WWE Network.) Clearly, streaming is a priority.
Though the plans for the streaming platform are locked away in the Disney vault, a few nuggets of information have since emerged. As more Disney titles disappear from your favorite sites as their distribution deals expire -- watch Zootopia now before it's too late! -- here's everything you need to know about the upcoming streaming service. Climb aboard a magic carpet and let's take a look at this not-quite-whole-yet new world.
Recommended Video
Winter Is Here at this 'Game of Thrones' Ice Hotel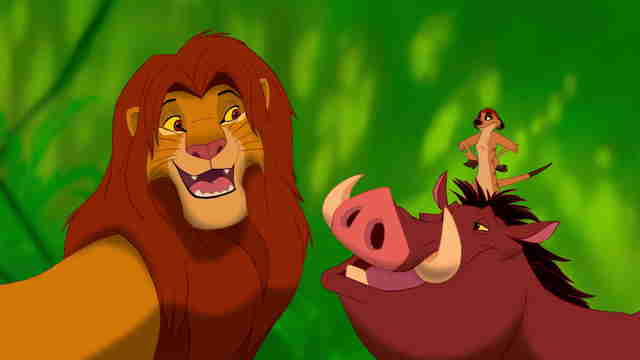 It will have all of your old animated favorites
The existence of a Disney streaming service feels inevitable to anyone who has followed the launching of similar brand-and-channel-specific companies like CBS All Access, FX Now, HBO GO, or Showtime Anytime. It's likely in the best interest for these conglomerates to stockpile their movies and TV shows as they settle in for the streaming wars of the future. They're going to need all the exclusive content they can get.
Let's not underestimate the firepower the company has in its arsenal. Even if Disney just built a streaming site for the features released under their Walt Disney Studio and Walt Disney Productions banners, which began with Snow White and the Seven Dwarfs in 1937, they'd still have a significant library. We're not only talking about recent animated hits like Frozen, Moana, and Big Hero 6, but '90s classics like The Lion King, Aladdin, and Beauty and the Beast, along with old favorites like Dumbo, Bambi, and Pinocchio. (Don't forget all the live-action titles the company has produced too, which would probably pop up on the service: Flight of the Navigator, Honey, I Shrunk the Kids, and recent remakes like the CGI-animal-filled version of The Jungle Book.)
Oh, yeah, it will have all the Pixar movies, too. It'll be enough to keep you on your couch for years.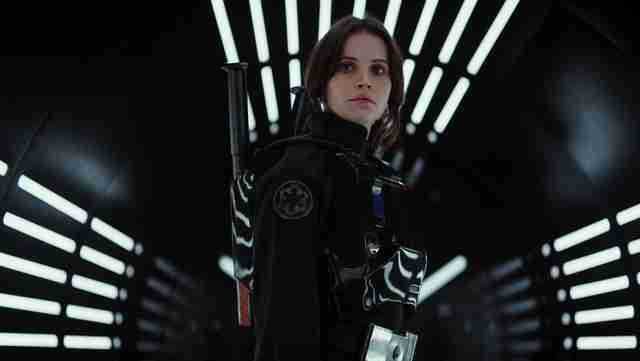 And all the Marvel movies. And all the Star Wars movies.
When the possibility of a Disney-specific streaming service was first announced, there was some speculation about whether or not it would include the company's other properties. The service obviously becomes more appealing to blockbuster-loving movie fans if it's the only place to stream Marvel Studios and Lucasfilm projects. Would the studio let Netflix renew their deals on those titles? In September, CEO Bob Iger provided a definitive answer: The Force will be strong with this new streaming service.
"We've now decided we will put the Marvel and Star Wars movies on this app as well," Iger told an audience during a question-and-answer session at a communications and entertainment conference. Given how central both the Marvel Cinematic Universe and the ever-expanding Star Wars-verse are to the company's future -- multiple entries in both series are basically planned to drop at least once a year for the rest of your life -- this makes sense from a business perspective. But it does raise an important question: Will this streaming service hold the exclusive streaming rights to the Star Wars Holiday Special? 
Disney's December purchase of 21st Century Fox also added another wrinkle into the upcoming streaming service. In addition to acquiring the rights to the X-Men series and the many films in the company's back catalog, Disney also became the majority shareholder of Hulu. Does that mean Disney will be in competition with itself? Not really, at least according to Bob Iger.
"There's a lot of Fox intellectual property that fits extremely well into Disney-branded direct-to-consumer services," Iger said on an investment call in December. "There's a lot of product that we believe will be of great use to growing Hulu as it already is. Hulu is a more adult-oriented product [that will benefit from] Fox television production and FX."
The service probably won't arrive until 2019
If you're looking for a place to plug in your credit card information to get all that sweet, sweet Disney content, you'll be disappointed. Though Disney titles have already begun vanishing from other streaming platforms, Iger has indicated that the new platform won't arrive until late 2019. That's a long time to wait until you can watch Wreck-It-Ralph on an endless loop by paying a monthly fee. Unfortunately for Disney fans, these streaming services take time to build.
But this is still an important part of Disney's future as they make the occasionally surreal public transition from a lumbering media empire to a self-styled "disruptor" of their own distribution model.  "At some point, we felt it would be necessary for us to not only be disrupted, but to disrupt our business ourselves," Iger recently said at Vanity Fair's New Establishment Summit in Los Angeles. "We felt that we were no longer seeing a speed bump of disruption... What we were seeing instead was real, profound and permanent change."
One person who will be a subscriber? Netlflix CEO Reed Hastings, who has said he's curious about the new service and believes more streaming platforms will help his business. "We'll all learn from each other and total streaming will grow faster because of the competition," he said during an earnings call. 
There are already Disney streaming services out there
What would the interface of a Disney streaming service actually look like? It's hard to say, but the platforms the company has already built in other countries and for its TV properties might provide some useful clues. These services are likely be rolled out and tested as a way to prepare for the arrival of the corporation's larger streaming play in 2019. Think of them as sketches of what's to come.
Toward the end of September, Disney launched DisneyNOW, which promises "your favorite Disney TV shows and games in one place." (Tellingly, the ad for the service prominently features cartoon stormtroopers plucked from the Disney XD's animated series Star Wars Rebels.) While the app is clearly aimed at children, who make up most of the audience for the Disney Channel, Disney XD, Disney Junior, and Radio Disney, its features, like the ability for each user to create a profile and choose from 180 Disney Emoji avatars, could be a preview of the less kid-centric version to come. Like many channel-specific products, the app is free to download but requires authentication from a cable, satellite, or digital distributor like YouTube TV, Hulu, or DirecTV Now for full access to the programming. As TechCrunch points out, it's not an over-the-top service like the promised 2019 product will be.
While the DisneyNOW app does offer Disney Channel movies, it's not a place where you can catch the latest animated blockbuster or superhero saga. However, if you live in the UK, there's already a Netflix-like Disney service that launched in 2015 called DisneyLife, which might be the closest analog to the upcoming American version. It features a wide range of titles, from Disney-produced live-action movies like Sister Act to more recent animated hits like Finding Nemo, along with access to select Disney television shows, books, and music. It's currently available -- again, only to customers in the UK -- for £4.99 a month. That would be about $6.59 in America, which makes it cheaper than a Netflix subscription. (But expect the new service to have a bigger price tag.)
This one will have original content
As the ongoing creative battle between Netflix, Hulu, and Amazon plays out on awards show stages, it's easy to make one sweeping generalization about streaming platforms: Content is king. And not just any content. Subscribers want to know that when they shell out a monthly fee for a service, they'll be getting "premium" original content as well, meaning "quality" shows and movies that they can't get anywhere else. Having a shiny, marquee show like House of Cards, Transparent, or The Handmaid's Tale is the quickest way for a streaming service to establish an identity.
Unsurprisingly, Disney will follow that template. According to statements Iger made in September, the new service will include around four or five original TV series, along with three to four movies. (That's in addition to the 500 films from the Disney archive and around 7,000 TV episodes of older shows.) What will those shows look like? It's impossible to say at this point, but expect a range of programming that targets the loyal audience they've built over the years. Something for kids. Something for Marvel fans. Something for Star Wars fans. (Maybe a gritty Even Stevens reboot if Shia LaBeouf isn't busy.)
What's interesting about this race for Disney to create its own Netflix is that, as The Verge noted back in August, Netflix is actually in the midst of trying to become more like Disney. Netflix's purchase of Millarworld, the comic book imprint founded by Kick-Ass creator Mark Millar, was interpreted in the press as a move for Netflix to establish its own Marvel-like properties independent of Disney's licensing arm. (Why pay Disney for Jessica Jones, Luke Cage, or the Iron Fist when you have your own comics to draw from?) As companies like Disney become less inclined to make deals with Netflix because of the way it forces them to cannibalize their own content, eliminating the opportunity to peddle it on their own platforms, you'll likely see more deals like this.
It's an odd situation. Disney, the old media titan, is trying out the approach of the younger digital upstart; Netflix, the adolescent entity, is behaving more and more like an old-school studio. In a way, the dynamic is like the body-swap comedy Freaky Friday, which was made in 1976 with Jodie Foster and then re-made in 2003 with Lindsay Lohan. If you don't get the reference, be sure to watch both versions when they likely pop up on Disney's streaming service in 2019. Just don't look for either on Netflix -- you won't find them there.
Sign up here for our daily Thrillist email and subscribe here for our YouTube channel to get your fix of the best in food/drink/fun.