25 Good Documentaries on HBO You Can Watch Right Now
For the last three decades, HBO has been one of the most significant documentary outlets in the world. Even with competition from Netflix documentaries inching ever closer, HBO remains remarkably dependable for exceptional individual nonfiction works, both produced in-house and picked up for exclusive broadcast. There's a certain quality, if not a specific style, to expect from the HBO Documentary Films brand, particularly with titles that are also released in theaters. It was challenging to pick just 25 of the very best documentary features and series currently available on HBO GO and HBO NOW and rank them, but I did.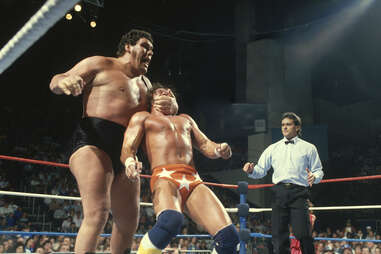 HBO
25. Andre the Giant (2018)
Even if you're not a wrestling fan, you can appreciate a documentary about Andre the Giant, a beloved pop culture icon. Director Jason Hehir (The Fab Five) covers Andre the myth, the legend, the flatulent. We see the larger-than-life figure as a champion, an actor, a ladies man, a heavy drinker, and most of all, a tragic human being who came from a small village in France and quickly rose to worldwide fame in the ring. This is a standard but adoring portrait with a good deal of pro-wrestling history.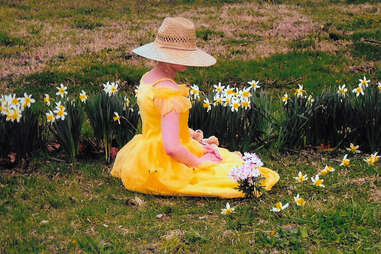 HBO
24. Mommy Dead and Dearest (2017)
True-crime documentaries are a dime a dozen lately, but they don't get much crazier than this tale of Dee Dee Blanchard and her daughter, Gypsy Rose. The mother was stabbed to death, and Gypsy Rose was revealed to be involved. But that's just the beginning of a stranger-than-fiction case involving an unbelievable sort of child abuse, a familiar murder plot, and levels of deception that seem to continue through the lens of the film. Here's a one-of-a-kind story full of twists and turns that only could have happened in real life and in the digital age.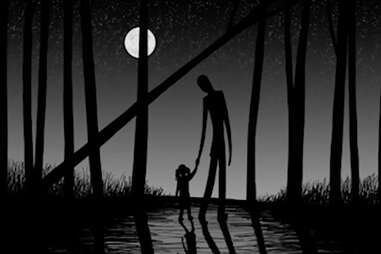 HBO
23. Beware the Slenderman (2016)
Not the horror movie it sounds like, this film is still quite scary on a number of levels, particularly for parents. Unlike a lot of true-crime documentaries, this one focuses more on the influence of a pop-culture entity on two young girls' decision to
stab their friend and leave her for dead
. Oscar-nominated filmmaker Irene Taylor Brodsky (
The Final Inch
) aims for a haunting atmosphere using various artistic representations of the Slender Man figure of memetic
internet legend
, but it's the apathy of the would-be murderers in their interrogation footage that is most unnerving.
HBO
22. Koran by Heart (2011)
This competition documentary goes above and beyond the standard suspenseful contest narrative. While following three 10-year-old contestants at the annual International Holy Quran Competition, where children and young adults from all over the world recite randomly selected passages from the Islamic religious text, director Greg Barker (Manhunt) simultaneously addresses the current divergence of Islam into fundamentalist and moderate sects, and the varied interpretations of the Koran, illustrating points through the characters and their story arcs rather than exposition. And, yes, there is a great deal of heart in Koran by Heart.
HBO
21. John McCain: For Whom the Bell Tolls (2018)
Senator John McCain, who passed away from brain cancer in 2018, participates in his own memorial in this melancholy portrait, discussing his life and career alongside friends and family and colleagues from both sides of the aisle. Through fond but not flaw-dismissing portraiture, the film is also the Kunhardt brothers' eulogy to bipartisanship in Washington.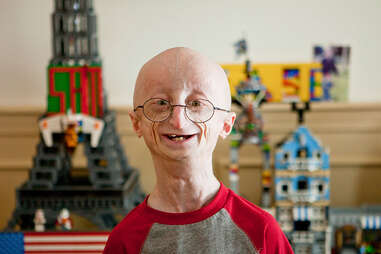 HBO
20. Life According to Sam (2013)
Rarely do we encounter documentary characters as courageous and insightful about their own lives as Sam Berns. We first meet Sam, who has progeria, at age 13, which is the usual life expectancy for someone with the disorder. We follow him over the course of a couple years while also watching his mother, co-founder of the Progeria Research Foundation, implementing a trial treatment for Sam and a number of other kids from different parts of the world. It's an incredibly inspiring and hopeful documentary thanks to the optimism of its subjects, and the charm and maturity of Sam in particular.
HBO
19. Elvis Presley: The Searcher (2018)
It's hard to believe that more than 40 years after his death, there's still room for another film on Elvis -- a two-part, three-and-a-half-hour documentary at that. It's an excellent look at the evolution of his music career. Instead of the conventional talking-head approach, this doc opts for voiceovers, playing interviewees words over tons of archival footage of the King, letting him remain in focus. Among those whose recollections and commentary make up the biographical oral history are Priscilla Presley, Bruce Springsteen, and Tom Petty, whose recent passing makes for bittersweet inclusion.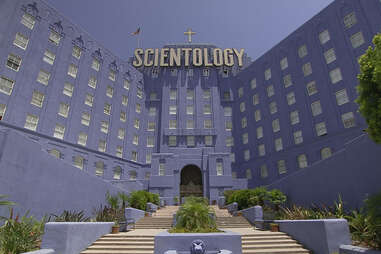 HBO
18. Going Clear: Scientology and the Prison of Belief (2015)
Oscar winner Alex Gibney (
Taxi to the Dark Side
) has made a ton of documentaries over the past decade, and this one made many headlines thanks to its
controversial subject matter
. Adapted from Lawrence Wright's book of the same name and centered on the author's Scientology expertise, the doc is still a chilling, valuable exposé of the church in its own right.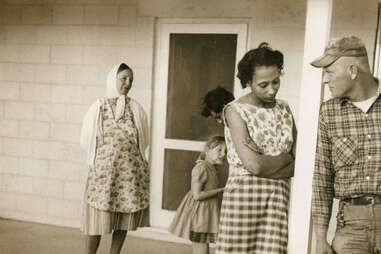 HBO
17. The Loving Story (2011)
In 1965, Hope Ryden began documenting the ongoing story of Mildred and Richard Loving, whose mixed-race marriage triggered a landmark civil rights case (and is the subject of this year's Loving). Nancy Buirski formed a historical film around footage from the trial's archived materials, including Grey Villet's LIFE magazine photographs of the couple and audio from the Supreme Court proceedings. The result fully immerses viewers in the time and lives of its subjects.
HBO
16. Being Serena (2018)
Serena Williams has achieved more than most professional athletes, so good on the tennis court she can seem superhuman. But as this new series shows through her pregnancy and birth to a daughter, she's just the same as anyone else, with the same physical and psychological uncertainties and fears that come with parenting. In the end, Williams has to struggle with the pull of two identities, athlete and mother, and try to make them one. There are compromises to make, but she shows it's possible to have it all.
HBO
15. The Crash Reel (2013)
Lucy Walker has earned Oscar nominations for other documentaries, but this is her most sensitive and complex work. Crash Reel focuses on pro snowboarder Kevin Pearce, who suffered a devastating head injury in 2009, though it is often much broader, challenging the audience to explore athletes' adrenaline addiction as we watch their extreme sports feats on screen. The doc is at its best when it brings us close to Pearce and his family at their most intimate emotional moments.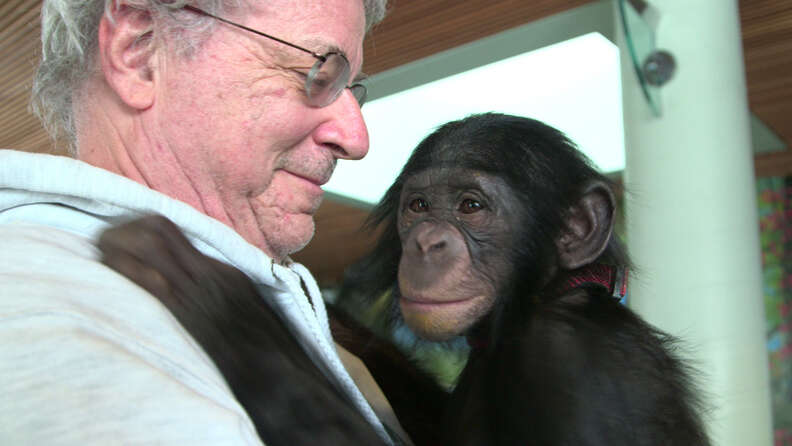 HBO
14. Unlocking the Cage (2016)
Documentary legends Chris Hegedus and D.A. Pennebaker (The War Room) take on a story of chimpanzees in captivity and one man's attempt to declare the animals as persons for the sake of their well-being. It's not an issue film, as one might assume, just a profile on lawyer Steven Wise, whose work happens to be a crusade involving animal rights, and the film unpacks the legal implications in a way that's digestible for the average viewer.
HBO
13. Eagles of Death Metal: Nos Amis (Our Friends) (2017)
This is the story of how the terrorist attacks in Paris on November 13, 2015, affected the band Eagles of Death Metal, who were playing on stage at the Bataclan when gunmen opened fire on the crowd. Singer-guitarist Jesse Hughes is the most prominent figure of the documentary, recounting the tragic incident in far more detail than you'd expect. It's an emotional film that has you experiencing the heartbreak as Hughes and others, including former drummer Josh Homme who was following reports from home in America, remember it all.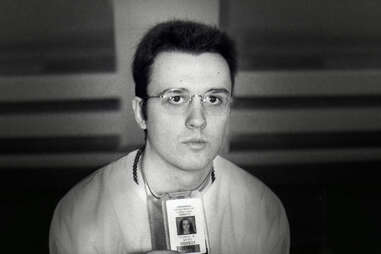 HBO
12. Paradise Lost 2: Revelations (2000)
The follow-up to the popular courtroom documentary Paradise Lost: The Child Murders at Robin Hood Hills (below) offers a fascinating look at the first film's success, and how it inspired activists supporting the cause of the wrongfully convicted West Memphis Three. Yet it is never self-congratulatory enough to appear that directors Joe Berlinger and Bruce Sinofsky are patting themselves on the back. Still, the sequel is troubling for the extent it goes to villainize a character associated with the crime, bluntly hinting at his guilt.
HBO
11. A Dangerous Son (2018)
Three families share their struggles in this important and ever-timely documentary about children with severe emotional and mental illness. Oscar-nominated director Liz Garbus (What Happened, Miss Simone?) presents a concern that falls alongside the gun control discussion, as the angry young boys in focus are compared behaviorally to people who became mass shooters. Like the best modern issue-based documentaries, it also works as much as an emotional character-driven film as an alarming exposé.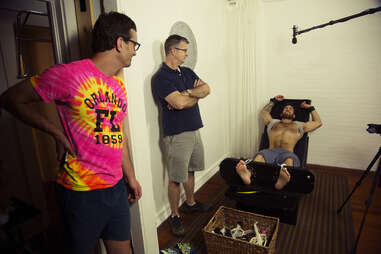 HBO
10. Tickled (2016)
Presenting one of the wildest nonfiction stories in years, this astonishing documentary is peak stranger-than-fiction stuff. The uncomfortably hilarious film chronicles the attempt by a New Zealand journalist (co-director David Farrier) to not just report on, but comprehend an online phenomenon he discovers called "competitive endurance tickling." Compelling for its mystery and thrilling in its suspenseful execution, Farrier's journey takes some unexpected dark turns and yields some crazy twists, ultimately going down an ethically questionable path that ignites much of the conversation you'll have afterward about what's uncovered. You'll want to watch this with someone in order to discuss.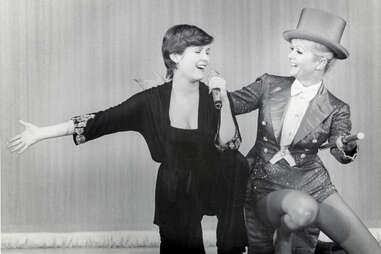 HBO
9. Bright Lights: Starring Carrie Fisher and Debbie Reynolds
A film following the
back-to-back deaths
of its mother-and-daughter subjects is just as melancholy as it sounds. Still, more powerful is the sense of life and joy you get from Fisher and Reynolds' stories of the past, and from the display of the intimate bond they shared in their final years.
Bright Lights
is like
Grey Gardens
without the squalor or reclusiveness, a story of love between parent and child you'd only find in Hollywood but can appreciate from anywhere. And due to the frankness of the women, it's one of the most hilarious documentaries in years.
HBO
8. 4 Little Girls (1997)
A documentary about the 1963 bombing of Birmingham's 16th Street Baptist Church -- and the young girls who died as a result -- could have been a simple historical retelling of the tragedy with talking heads and archival footage. Instead, Spike Lee, in his first documentary film, goes beyond the basics with an Oscar-nominated work that's deeply interested in the present as well as the past. He also delivers one of the most cringeworthy doc moments ever, thanks to an interview with former Alabama governor George Wallace.
HBO
7. Spielberg (2017)
Susan Lacy had an easy task in directing a documentary about Steven Spielberg; fans would have flocked to the simplest of efforts. But Lacy made something that exceeds basic expectations of a celebrity profile.
Spielberg
is a two-and-a-half hour study of the director behind classics like
Jaws
and
E.T.
and
Schindler's List
, going deep on the individual productions and his critical and mainstream appreciation, in addition to a straight biography. The only thing you need beyond this documentary for an understanding of Spielberg's life's work is to watch
all his movies
.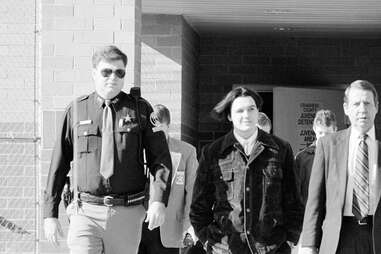 HBO
6. Paradise Lost 3: Purgatory (2011)
Like the second film in the trilogy (above), this Oscar-nominated follow-up from Joe Berlinger and Bruce Sinofsky casts suspicion on another one of the people involved in the unsolved crime of the West Memphis Three. There's a problematic irony to that, given what happened to the Three and what the filmmakers did with Paradise Lost 2. But, thanks to its incredible real-life happy ending, in which the wrongly convicted trio is finally released from prison, it's an irresistible continuation of the story.
HBO
5. Mea Maxima Culpa: Silence in the House of God (2012)
The prolific documentarian Alex Gibney knows how to shake up nonfiction stories by composing inspired variations on the genre's typical talking-head interviews. For the heavy story of four deaf men who were sexually abused by their Catholic priest as children, Gibney gets actors Ethan Hawke, John Slattery, Chris Cooper, and Jamey Sheridan to speak translations of the victims' sign-language accounts. Style aside, this film is also a sharp indictment of the Church, with its scope broadening all the way up to the Vatican.
HBO
4. Cries from Syria (2017)
There are many documentaries being made about the Syrian Civil War, but so far, this one is the best. Not only does it thoroughly chronicle the conflict for anyone needing a comprehensive primer, including its beginnings as a revolution and how it led to the refugee crisis, but the film also offers an emotionally affecting look at the war from the inside. Director Evgeny Afineevsky (Winter on Fire) focuses his attention on Syria's children, many of whom share their experiences on camera.
HBO
3. 12th & Delaware (2010)
Most of this film from Heidi Ewing and Rachel Grady (Jesus Camp) takes place inside a Florida pro-life clinic located across the street from an abortion provider, where it quietly observes women who have gone to the wrong corner of the titular intersection by mistake and are being dissuaded from having the procedure. If there's any bias from the filmmakers, it doesn't show through the doc's respectful and balanced examination of both sides of a divisive issue. What is on screen, however, is not always so civil. This is a culture war movie, and the battles get ugly.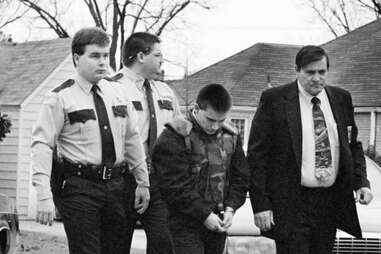 HBO
2. Paradise Lost: The Child Murders at Robin Hood Hills (1996)
In the documentary that started a decades-long crusade for the West Memphis Three, directors Joe Berlinger and Bruce Sinofsky didn't set out to provide the world with a cause. That initial objectiveness makes it more of an engrossing and complex crime story rather than an issue film advocating on behalf of the trio of innocent teens convicted of killing three boys. Paradise set the standard for HBO docs' quality 20 years ago, though few films have been able to match its substantial efforts on so many levels.
HBO
1. When the Levees Broke: A Requiem in Four Acts (2006)
Spike Lee's first documentary, a four-part effort, on the aftermath of Hurricane Katrina and the devastating floods in New Orleans is the most essential look at the disaster and an extraordinary tribute to its victims and survivors. Part oral and archival history lesson, part anger-inducing issue film, it blends the personal and broad, taking on what happened during and after the storm, from catastrophe to cataclysmic ordeal. And even then, while definitely a complete and exhaustive effort on its own, When the Levees Broke makes way for more as the stories continue, some of them documented again by Lee with the worthy follow-up If God is Willing and da Creek Don't Rise ( unfortunately, not currently available to stream via HBO). The first film and its kin serves as devastating reminders that the story doesn't end when the cameras are turned off.