The Creator of 'Wallace and Gromit' Will Not Give Up on Clay
Barry Batchelor - PA Images/PA Images via Getty Images
Nick Park invented his legacy by accident. Back in his college days, the 59-year-old British writer, director, and animator was sketching 1950s-style rockets inspired by Tintin and had an idea for a guy who tries to build a rocket in the basement of his house. "That was the joke, really," Park says. Eventually he'd name him Wallace. "And then he needed someone to talk to. I was drawing this cat, but I changed it into a dog, and it became Gromit."
Today, Wallace and Gromit are two of animations most quintessential characters -- almost cultural icons. They've appeared in a full-length film, released by Bristol-based production company Aardman, and countless shorts, several of which have been awarded BAFTAs and Oscars. While the characters have been at the heart of Park's career since he first made Wallace & Gromit: A Grand Day Out in 1989, the filmmaker's work with Aardman is actually much more expansive. He wrote and directed Chicken Run in 2000, and his latest effort is Early Man, a stop-motion project that supposes that cavemen invented soccer. Its inspiration, again, arrived accidentally back in 2010.
"With all these films they originate with some drawings," Park says. "I'm a very visual kind of artist and writer. Chicken Run started with just a doodle of a chicken digging his way out of a chicken coop -- The Great Escape with chickens. So with this, I was drawing cavemen and women. I started doodling a cave man with a typical club, hitting a ball, thinking about baseball. Then I thought, 'How about cavemen inventing sports?' It started to gather momentum: 'What if the sport was a kind of civilizing force?' Things just gathered."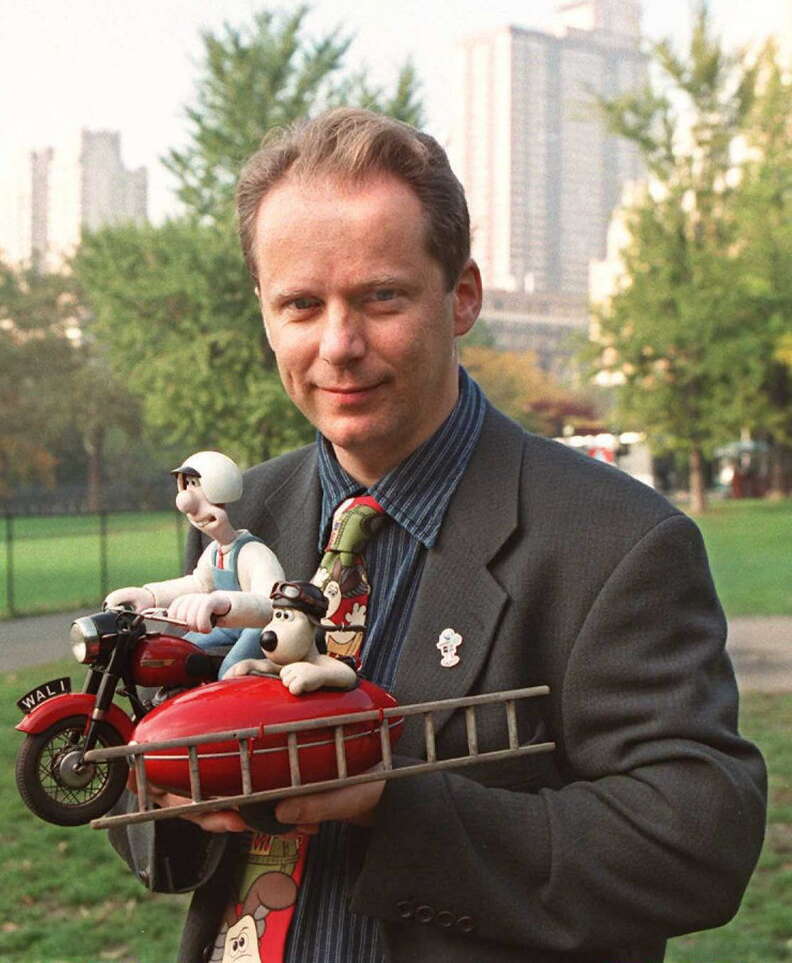 Park joined Aardman in 1982, while still in college at the National Film and Television School. He was struggling to finish Wallace & Gromit: A Grand Day Out and approached Aardman for help. In exchange for a corner of the studio, Park agreed to work for the company, which was initially founded in 1972 by Peter Lord and David Sproxton, part-time. "It took me another four years to make that film," Park laughs. "Because I was doing it pretty much single-handedly it took me about seven years to finish. It's all a labor of love. It has to be."
Aardman debuted A Grand Day Out on Channel 4 in the UK on Christmas Eve 1989, and it soon after won the BAFTA for Best Animated Short Film. Park followed it up with Wallace & Gromit: The Wrong Trousers, which won the Oscar for Best Animated Short Film in 1994. Park didn't initially intend to stay with Aardman for all these years, but the relationship evolved naturally. There were almost no other companies making these sorts of stop-motion films that had quirky comedy moments and deeply felt characters. "We just thought 'This is it' I guess," Park notes. "I came along, and in a way, they gave me the best of both worlds."
In the years since, Aardman has supported several of Park's projects, as well as released several other films. They partnered with Dreamworks on Flushed Away in 2006 and unveiled Shaun the Sheep Movie in 2015 based the TV series Shaun the Sheep, which Park created as a spin-off of Wallace & Gromit. Park produced that film, but handed the directing reins over to Mark Burton and Richard Starzak. The company is currently at work on the second Shaun the Sheep film, which Park is again producing.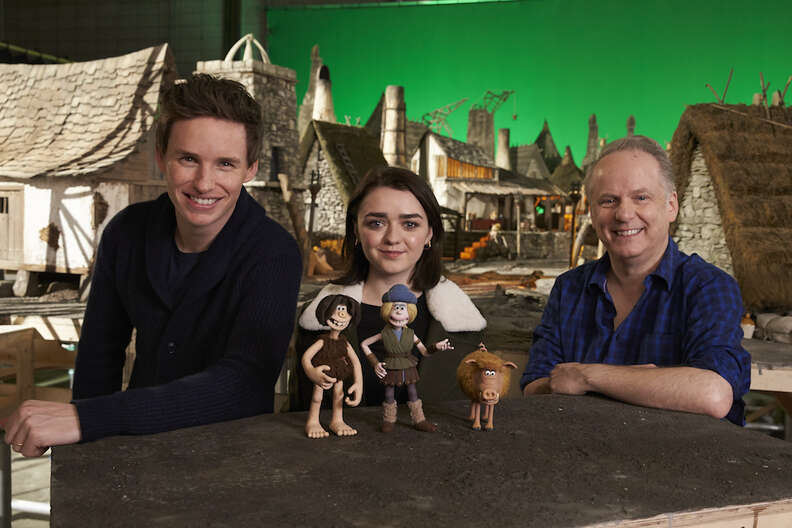 "It's a bit like Pixar where we have a sort of brain trust," Park says of Aardman. "We pitch ideas to each other and if people don't think they're going to work we have good, honest discussions about it. We're getting our feature development side more up and running these days. We're now realizing after years of learning the hard way how much time it takes to develop each feature film. Each one is in development for three or four years before it even shoots. After Chicken Run, we had a big gap and we lost a lot of our very talented workforce and then we had to re-find them again. You've often trained them and then you lose them and they go elsewhere. We're trying to keep it more consistent now, with more of a flow."
Park is actually hard-pressed to think of an idea he's had for a film that Aardman hasn't supported. All of his big concepts have made their way onscreen in some form and when an idea doesn't fit, he just hangs onto it for later.
"I do have sketchbooks full of stuff, but it's the good stuff that gets through, really," the filmmaker says. "When I'm making one film, I'm always thinking of another film and ideas that fall out of this one get gathered up into the next one quite often."
Early Man, which stars Eddie Redmayne as the voice of bumbling protagonist Dug, includes a few ideas that have percolated for years. "There's a scene where Dug and Hognob and Goona jump out of a window having stolen some balls from the football stadium. They grab the toilet roll, and that was a joke from Die Hard when he jumps out with the fire hose. I thought up that joke for Wallace & Gromit: Curse of the Wererabbit. Gromit was going to jump out of Lady Tottington's mansion. It got left out, so I picked it up again in this one and found a good place for it."
Technology has advanced since Park's Wallace and Gromit days, but Early Man still boasts his signature stop-motion style, created with clay figures and miniature set pieces in Aardman's studio. Filming took 18 months, mostly because the animators can typically only produce a minute of usable footage in a single week, and the movie was three or four years in production overall. The film blends CGI animation as well as stop-frame animation, which Park says is typical for most Aardman projects in recent years. It's tricky to animate smoke or fire without the help of a computer, but all of the main characters remain handcrafted and hand animated.
"I personally prefer the technique because for me the characters being made of clay and having fabrics on them and hair is more tangible," Park says. "Many stop-frame animators would avoid hair or fur because it has a chaotic quality. Anything that's flurry gets touched slightly by accident between frames, so you can see how the animator has handled the character. But that's something I really like. It reminds me of the old King Kong and the old Ray Harryhausen films. You can do fantastic hair with CGI, and sometimes I like the fact that this isn't. It's like the fingerprints on the clay -- I like that you can sort of tell it's been touched. As long as it's been done well and the focus is on the character and it's not distracting it's a nice, charming quality to have."
He adds, "I think people will always like the authenticity in a technological world. People always like things that are handmade or crafted or loved. It helps to keep us sane. In a way, we always thought we [at Aardman] would die out as a technique in favor of CGI. But now we actually stand out. It's our hallmark."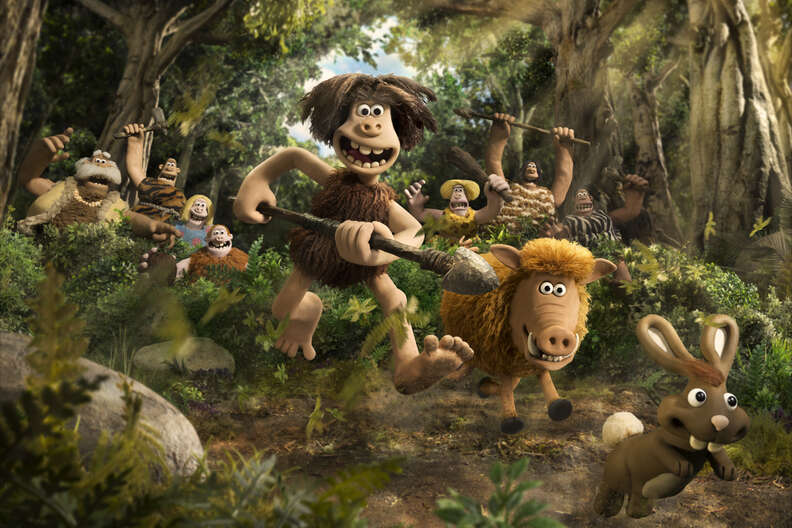 At the moment, Park isn't working on his own next thing. He's taking a break after five long years of working on Early Man and plans to take a long-delayed honeymoon with his wife, who he married mid-way through production. Still, it feels like it might be time for a new outing with Wallace and Gromit, who were last seen in 2010's short Wallace & Gromit: A Matter of Loaf and Death. Park isn't sure where the characters stand after the death of Peter Sallis, who voiced Wallace, but he's hopeful about their future.
"I do have Wallace and Gromit ideas always in my head on the back burner," he says. "It's obviously very sad with Peter passing last year. His shoes would be very difficult to fill because he had such a unique quality about him. A warm and funny quality. But I think he would want us to carry on. We'd have to look around for somebody else. But I love Wallace and Gromit. They're like my babies. I would love to go back to them. I've got more where they came from."
As for whether Park will ever direct a more traditional film? Maybe one that doesn't take five years and endless hours in the studio moving tiny clay figures millimeter by millimeter?
"I dream of it when I'm in the middle of a film," he laughs. "I think, 'Oh, what bliss to work on a film and then it's over within six months.' But I feel like there are lots of people who are really good at that and I feel lucky that I've found my own channel. And at Aardman, we have our own way of making films. It's become well known now, so we're in a very fortunate position. It's great for any artist to achieve that recognizability."
Sign up here for our daily Thrillist email and subscribe here for our YouTube channel to get your fix of the best in food/drink/fun.
Emily Zemler is a freelance writer and journalist based in London. You can follow her on Twitter @emilyzemler.