You'll Be Able to Stream These Big Movies Super-Early Because of Coronavirus
'Hamilton' is coming home!
With cineplexes in many parts of the country still shuttered in order to curb the spread of coronavirus, the entertainment and movie-theater industry have had to scramble to adapt to people's housebound viewing habits. Major movie events, like the ninth Fast & Furious and the latest James Bond affair, have been rescheduled to a time when, presumably, audiences will feel safe venturing into theaters again. But certain studios are also changing up their long-held release models by skipping or postponing theatrical releases and instead making those new titles available for rental and purchase by the couch-bound masses.
NBCUniversal was the first to announce its plans, which were centered around the new Trolls movie, Trolls World Tour. The animated sequel skipped a theatrical release entirely and became available for purchase or a 48-hour rental priced at $19.99. Other films released in theaters earlier in 2020 that hit VOD much earlier than expected, also for the rental price of $19.99 a pop, include the Elisabeth Moss-starring horror flick The Invisible Man, the controversial Blumhouse thriller The Hunt, and Focus Features' absolutely lovely adaptation of Jane Austen's Emma. Buoyed by the success of the Trolls experiment, the NBCUniversal studios are continuing to drop projects straight to VOD. Up next: The High Note with Tracee Ellis Ross and Dakota Johnson will be available May 29 and the Judd Apatow-directed Pete Davidson comedy The King of Staten Island will hit on June 12.
Disney is the latest company to get in on the game. In what is one of the biggest moves for home entertainment during this pandemic to date, the company has announced that the filmed version of the Broadway musical Hamilton, which had been scheduled for a theatrical release in 2021, will now hitting Disney+ on July 3. This is not, it should be noted a musical version of Hamilton it's Hamilton on Broadway with the original cast, including Lin-Manuel Miranda. A press release boasts that it's "a leap forward in the art of 'live capture' which transports its audience into the world of the Broadway show in a uniquely intimate way." Whatever that means. And on June 12, a few weeks before Hamilton arrives, Disney will debut the long delayed adaptation of Artemis Fowl on its streaming service.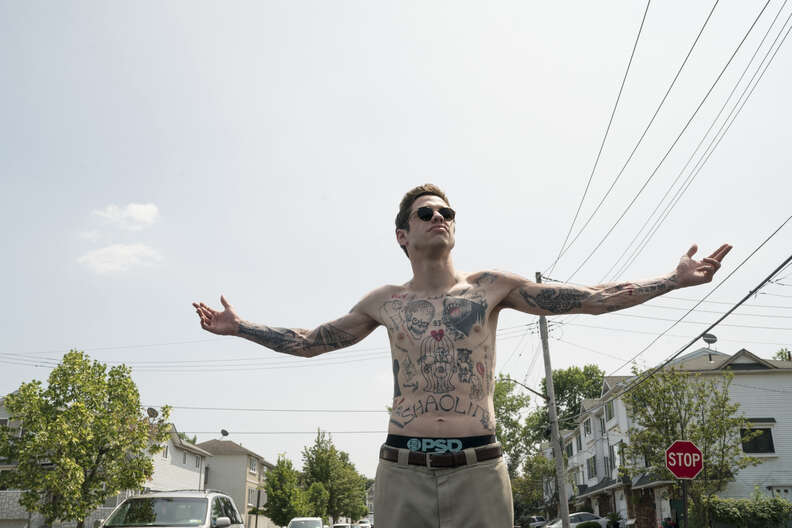 Meanwhile, Warner Bros. said that it would be doing the same with the colorful (and ultimately underseen) Harley Quinn romp Birds of Prey. Perhaps in a direct response to director Cathy Yan tweeting that she would "not be opposed to" getting the movie on VOD earlier than expected, the studio is pushed up that timeline, and as of April the movie was available to rent. Elsewhere, Bloodshot, the Vin Diesel vehicle that bombed as the box office crept to a halt was put on VOD in March.
The theatrical window is more important to the entertainment industry than you might otherwise realize. Even without a terrifying pandemic, release models had been slowly shifting over time as streaming has risen in popularity. But reserving a window of time for movies to run in theaters before they are made available on personal devices is a big deal for exhibitors, like AMC and Regal, which rely on exclusivity and concession sales to theater-goers to stay in business. But now, those majorchains are largely shuttered for the time being and all the old ways are being reconsidered. In what seems like a potentially empty threat, AMC is boycotting Universal movies to protest the changes to tradition precipitated by Trolls World Tour. Yes, it's all Trolls' fault.
Need help finding something to watch? Sign up here for our weekly Streamail newsletter to get streaming recommendations delivered straight to your inbox.