Editors' Picks: Summertime Wedding Essentials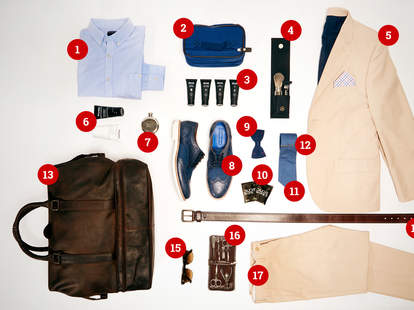 It's happening. All of your friends are getting married — even your Facebook friends, and you're invited to 90 percent of the weddings. You contemplate, "just what the hell do guys wear to summer weddings, anyway?", before realizing that we've got you entirely covered. With our picks you'll look a million bucks without breaking the bank, and you'll be fully prepared for any and all nuptial-affiliated activities. Check out our selection as well as the complete wedding weekend collection after the jump. (You will have to buy a congrats card all on your own, though.)

Anthony Humphreys
Don't sweat the heat — lighten up.
Don't blow it, blue it!
Can't go wrong with a blue oxford.
Separate quarters for clothes and shoes.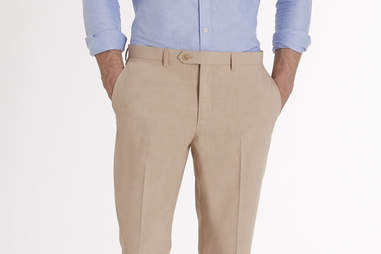 Your legs want to look dashing, too.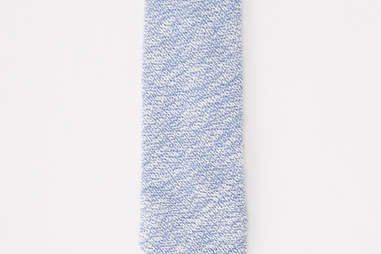 Great texture, killer color.
Anthony Humphreys
Classic, with a little spunk.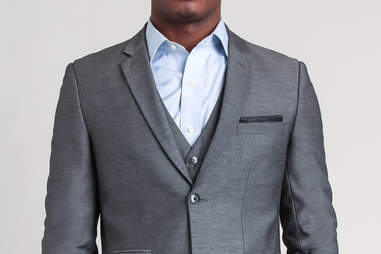 Cool gray is just as slick as black.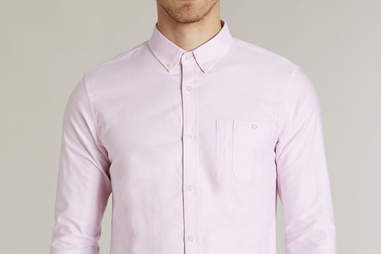 White is too predictable.
Keep your pants on during the Macarena.
It's the details, guys.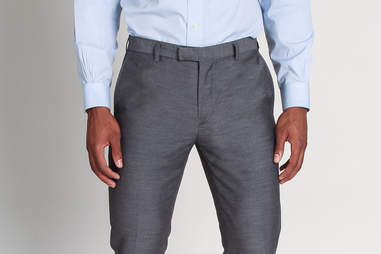 Suit up for summer success.
Anthony Humphreys
Of All Threads Leather Tool Bag Weekender
Although you've done three sets of eight pushups to prep for the garter throw, relax. You won't need any help finding love — or at least a dance — when you're sporting these new duds.

Nick Caruso is always hitting on bridesmaids, never the bride. Okay, also the bride sometimes. Propose to him on Twitter @thenickcaruso.