Everything to Know About the 2020 Emmys
Yes, they are still happening.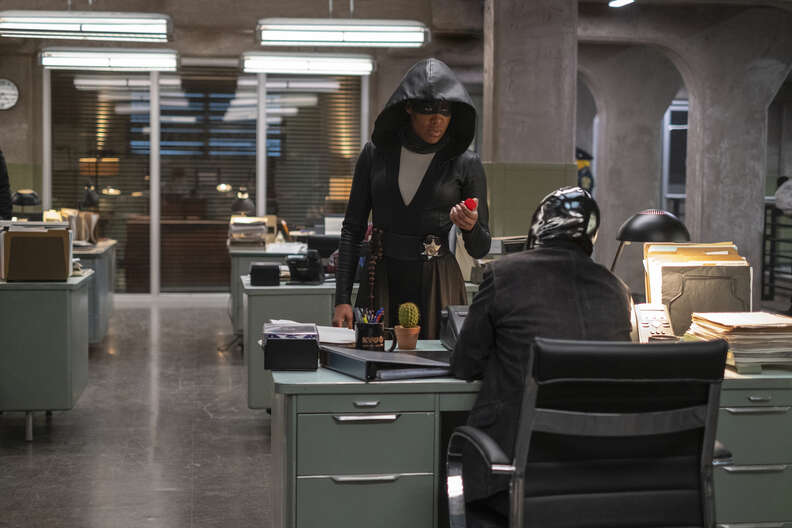 HBO
HBO
Even a pandemic can't stop the Emmys, one of Hollywood's most confusing awards shows honoring the best in television annually. Unlike the Oscars, which have been pushed later than usual in light of there being a comparative trickle of movies coming out, the Emmys are forging ahead.
Of course, the coronavirus has some impact the Emmys, given that certain heavy-hitter shows that might otherwise have been eligible for this year's awards, such as FX's Fargo, had their premiere dates delayed or postponed. So what do you need to know about this year's event? Read on to learn about when the awards are being presented, who's hosting, and who will win: Watchmen! Succession! Schitt's Creek!
When are the Emmys?
Sunday, September 20 at 8pm EST!
So they still happened COVID?
The ceremony aired on ABC and Jimmy Kimmel hosted, but even he seemed confused when his gig was announced. "I don't know where we will do this or how we will do this or even why we are doing this, but we are doing it and I am hosting it," Kimmel said in a statement. According to a press conference with producers Reginald Hudlin and Ian Stewart, participating nominees and guests were sent camera packages featuring ring lights, laptops, and boom kits. "We are doing this at the highest quality possible, but it's still in the home or the backyard or the garage or wherever the nominee happens to be, at the bar," Hudlin said. "So they are really going to be our partners in this process."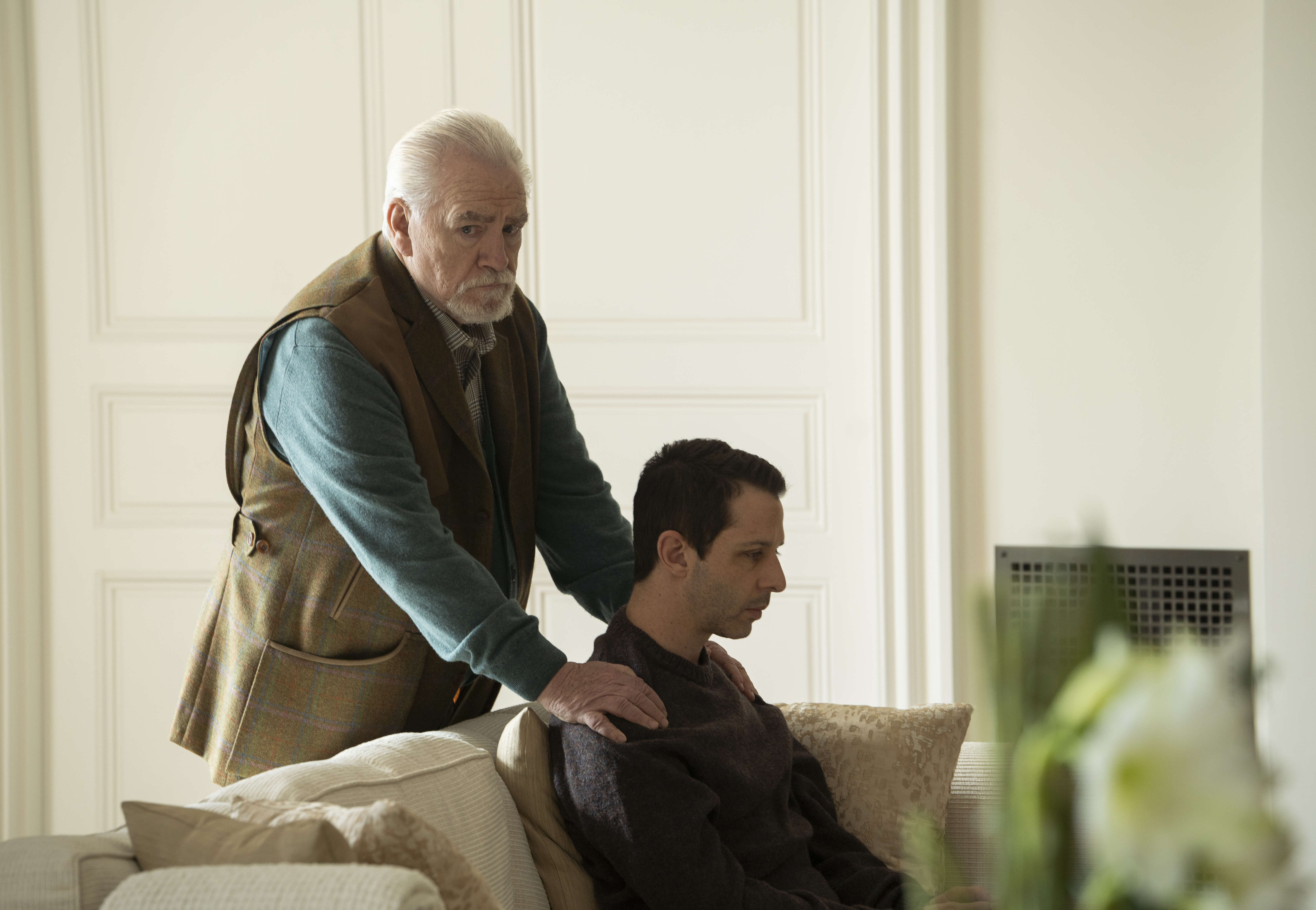 Who wins?
Drama Series
Nominees: Better Call Saul, The Crown, The Handmaid's Tale, Killing Eve, The Mandalorian, Ozark, Stranger Things, Succession
Who will win: Succession
Why: This one is tough. Game of Thrones dominated this category for so long it's difficult to know what it will look like in its absence. I'd guess, however, that another, even nastier, HBO show about power-hungry families takes Thrones' place and Succession gets the recognition it definitely deserves.
Winner: Succession
Comedy Series
Nominees: Curb Your Enthusiasm, Dead to Me, The Good Place, Insecure, The Kominsky Method, The Marvelous Mrs. Maisel, Schitt's Creek, What We Do in the Shadows
Who will win:Schitt's Creek
Why: Maisel is an Emmys favorite, Curb is back from an absence, and The Kominsky Method exists, but I'm guessing this prize goes to the little show that could: Schitt's Creek, which over its six seasons went from being a Canadian obscurity to a bona fide phenomenon. It's heartwarming, almost universally beloved fare, and Emmy voters will want to send it out on a high note.
Winner: Schitt's Creek
Limited Series
Nominees:Little Fires Everywhere, Mrs. America, Unbelievable, Unorthodox, Watchmen
Who will win:Watchmen
Why: This category is, as they say, stacked, but it's hard to imagine that Watchmen doesn't walk away with a win. The most-nominated show of the awards is undeniably one of the most confident, impressive pieces of TV in recent years.
Winner: Watchmen
Television Movie
Nominees: American Son, Bad Education, Dolly Parton's Heartstrings: These Old Bones, El Camino: A Breaking Bad Movie, Unbreakable Kimmy Schmidt: Kimmy vs. The Reverend
Who will win:Bad Education
Why: Cory Finley's film about corruption at a Long Island high school has a lot going for it, including incredible performances from Hugh Jackman and Alison Janney. It's also simply the best of its field.
Winner: Bad Education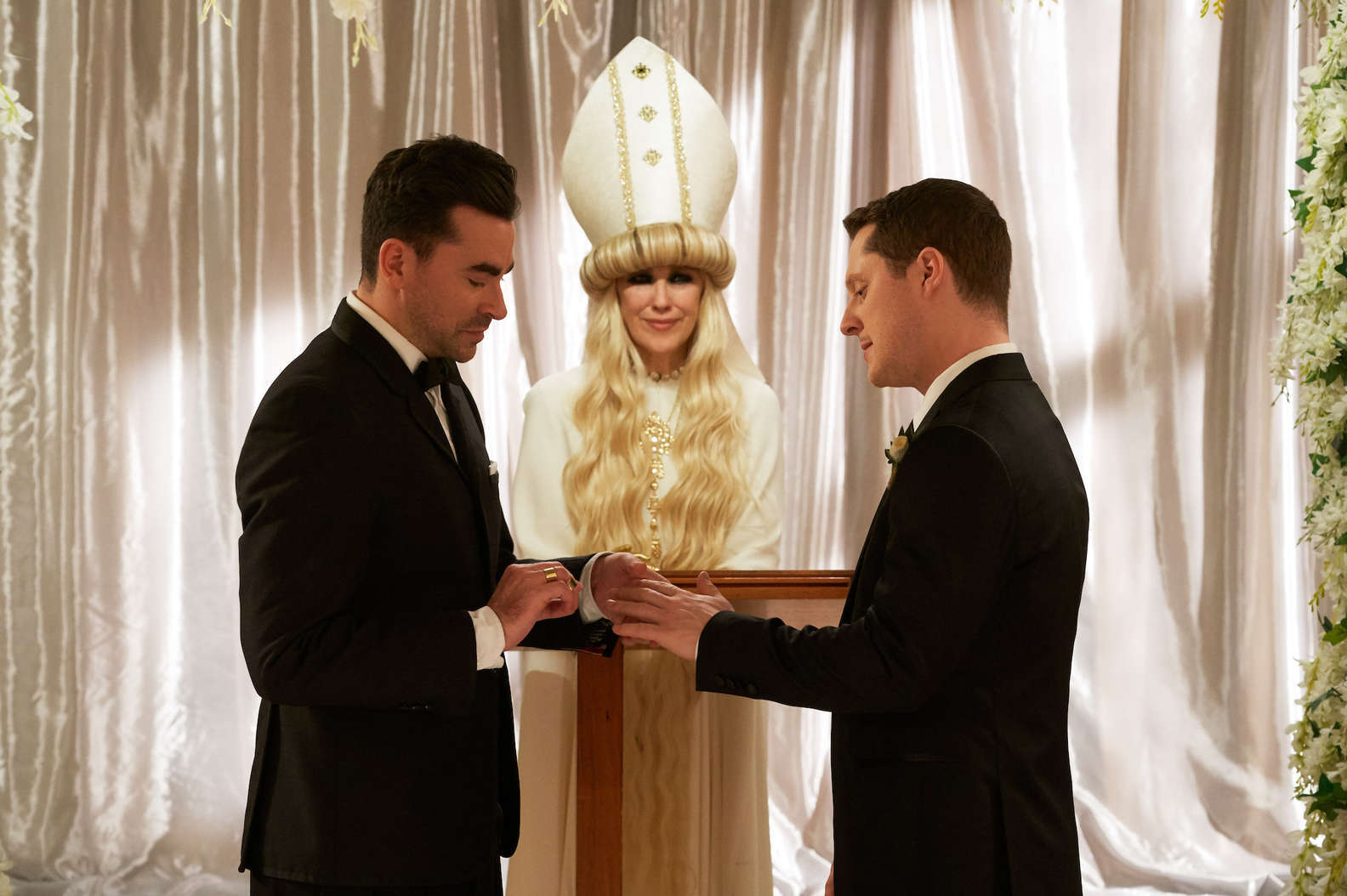 Lead Actor in a Drama Series
Nominees: Jason Bateman, Ozark
Sterling K. Brown, This Is Us
Steve Carell, The Morning Show
Brian Cox, Succession
Billy Porter, Pose
Jeremy Strong, Succession
Who will win: Jeremy Strong, Succession
Why: This is another tough one. There's a chance that Strong and Cox could cancel each other out, leaving Billy Porter to take this one for the second year in a row. And yet, I'm giving the edge to Strong as Kendall, Succession's tortured soul who starts the season a shell and ends it on top.
Winner: Jeremy Strong, Succession
Lead Actress in a Drama Series
Nominees: Jennifer Aniston, The Morning Show
Olivia Colman, The Crown
Jodie Comer, Killing Eve
Laura Linney, Ozark
Sandra Oh, Killing Eve
Zendaya, Euphoria
Who will win: Olivia Colman, The Crown
Why: Emmy voters bowed down to Claire Foy when she was wearing Elizabeth II's crown in 2018 and it's unlikely they'll be able to resist the Oscar-winning Colman in the same role.
Winner: Zendaya, Euphoria
Lead Actor in a Comedy Series
Nominees: Anthony Anderson, Black-ish
Don Cheadle, Black Monday
Ted Danson, The Good Place
Michael Douglas, The Kominsky Method
Eugene Levy, Schitt's Creek
Ramy Youssef, Ramy
Who will win: Eugene Levy, Schitt's Creek
Why: Maybe I'm optimistic, but I'm betting on a Creek sweep of the comedy categories. Perhaps surprise Golden Globe winner Ramy Youssef will upset again, but I'd bet that it's legend Levy who gets the statue from home.
Winner: Eugene Levy, Schitt's Creek
Lead Actress in a Comedy Series
Nominees: Christina Applegate, Dead to Me
Rachel Brosnahan, The Marvelous Mrs. Maisel
Linda Cardellini, Dead to Me
Catherine O'Hara, Schitt's Creek
Issa Rae, Insecure
Tracee Ellis Ross, Black-ish
Who will win: Catherine O'Hara, Schitt's Creek
Why: If Levy's win feels like more of a long shot for the Schitt's crew, O'Hara's is all but certain. With the wig-wearing Moira Rose, she created one of the best, most original characters in the history of modern sitcoms and it's time to give her awards recognition for that.
Winner: Catherine O'Hara, Schitt's Creek
Lead Actor in a Limited Series or Movie
Nominees: Jeremy Irons, Watchmen
Hugh Jackman, Bad Education
Paul Mescal, Normal People
Jeremy Pope, Hollywood
Mark Ruffalo, I Know This Much Is True
Who will win: Hugh Jackman, Bad Education
Why: This is a tricky category, but I think it's between Jackman and Ruffalo. I suspect it goes to Jackman, who gives one of the best performances of his career in Bad Education, which is in no way as depressing as Ruffalo's miniseries where he plays identical twin brothers.
Winner: Mark Ruffalo, I Know This Much Is True

Lead Actress in a Limited Series or Movie
Nominees: Cate Blanchett, Mrs. America
Shira Haas, Unorthodox
Regina King, Watchmen
Octavia Spencer, Self Made
Kerry Washington, Little Fires Everywhere
Who will win: Regina King, Watchmen
Why: King is queen. There's absolutely no question that King will pick up her fourth Emmy for her stunning work as Angela Abar in Watchmen.
Winner: Regina King, Watchmen
What was eligible?
That's the tricky thing with the Emmys. The 2020 Emmys don't just honor TV shows that aired in 2020, or even in the year since the previous Emmys. That would be too simple. Instead, shows are eligible if they premiered between June 1, 2019, and May 31, 2020 and aired the majority the season's episodes prior to May 31.
What was not eligible?
Anything not in that time frame. And it can be confusing. Last year, for example, HBO's Succession, which was currently in the middle of its second season when the ceremony was held, was nominated for Season 1, which had aired more than a year prior. Basically, this can happen to anything that premieres between June 1 and the ceremony date. Also not eligible this year: All the shows that were nearly wrapped but didn't air because of coronavirus, like Fargo Season 4.
What won last year?
Much of what was victorious last year is not in the running again, for various reasons. In 2019, Phoebe Waller-Bridge's Fleabag nearly swept the comedy categories, and Game of Thrones cleaned up in the drama categories. Comedy supporting actor winners Alex Borstein and Tony Shalhoub will be back in the race for The Marvelous Mrs. Maisel, as will drama-winning actors, including Pose's Billy Porter, Killing Eve's Jodie Comer, and Ozark's Julia Garner.
Need help finding something to watch? Sign up here for our weekly Streamail newsletter to get streaming recommendations delivered straight to your inbox.