The Emmys are a lot harder to predict than the Oscars. Given that the eligibility period does not span the calendar year, it can be tricky to even figure out what could possibly be nominated. There is, however, one thing that's nearly certain as 2019's Emmy season approaches: Game of Thrones is going to win a lot of trophies this year. Regardless of how you felt about the divisive final season, it would be awfully surprising if the Television Academy didn't treat the September 22 awards ceremony as final coronation for one of its perpetual favorites.
But more on that later; first some background. The Emmys eligibility period spans from June 1, 2018 to May 31, 2019, which means you might have to think back on some of the shows you watched last summer to dream up a convincing list of nominees. It also means that series with currently debuting seasons, like Big Little Lies, are out of the running. What slightly complicates that is the "hanging eligibility" rule, which allows shows to submit episodes that aired out of the previous year's window for individual categories. For instance, while The Handmaid's Tale was up for Best Drama at the 2018 awards, it will be submitting a couple of episodes this go around. So, yes, the TV Academy does love to make matters extra confusing.
An important thing to remember about the Emmys as we get into our predictions is that while there are often a lot of curveballs, the Academy also thrives on repetition. (Remember how Downton Abbey just wouldn't... stop... winning?) With that said, let's get to our best guesses for nominees and winners before the nominations are announced on July 16. 
Recommended Video
Look Back on the 4 Most Shocking Deaths from 'The Sopranos'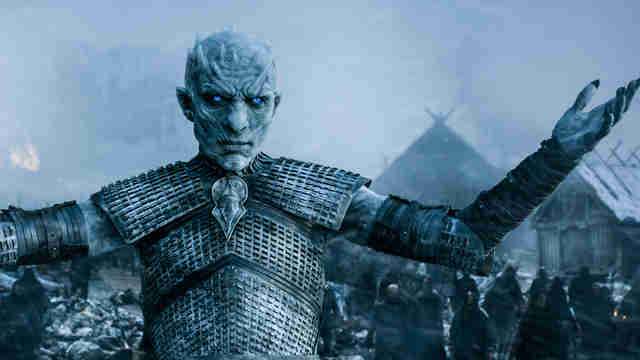 Best Drama
Game of Thrones? Game of Thrones. Game of Thrones. Yes. Game of Thrones. I will eat my proverbial hat if Game of Thrones doesn't run away with this prize. Fine, you may not have liked the last season, but I'm going to bet the Academy will want to honor how monumental Thrones was for the business of television. It's arguably the last show that fans will clamor around TV sets to watch (at least for several years), existing on a massive movie-like scale. Expect it to be showered in all categories from directing to writing (yes, ugh). Okay, so what else joins it? Almost all of its competitors last year are out of the running except for This Is Us, which will likely find its way onto the shortlist again despite no longer being the hot new thing.
What are the hot new things then? Well, that seems to accurately describe two shows that will emerge as challengers to Thrones' throne: FX's Pose and HBO's Succession, two big, ambitious ensemble shows that are only set to grow in popularity with the imminent release of their second seasons. So what rounds out a category that could have up to five nominees? The Emmys love a prestigious Brit show and with The Crown sitting this one out, expect Netflix's import Bodyguard to sneak in possibly alongside Season 2 of Killing Eve. While the second season of the assassin drama was not as critically beloved as the first, with Phoebe Waller-Bridge no longer the lead writer and showrunner, the TV Academy is also often slightly late to the party. Keep in mind, Thrones didn't start winning until its fifth season. Other shows that are being floated as likely contenders include Ozark, Better Call Saul, and Julia Roberts' Amazon mystery Homecoming.
Our predictions
Game of Thrones
This Is Us
Pose
Succession
Killing Eve
Bodyguard
Homecoming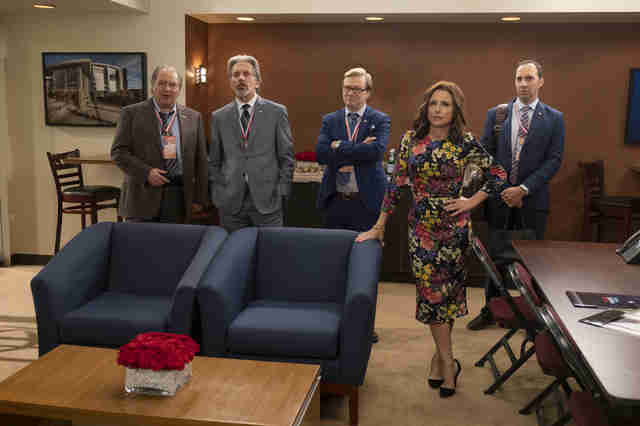 Best Comedy
In 2018, The Marvelous Mrs. Maisel ran away with the comedy Emmys, and while Amy Sherman-Palladino's period joke machine will certainly be up for the top funny prize again, it has a formidable competitor. Last year, perennial favorite Veep sat this one out, but it's back for one last time, and I expect voters will get sentimental and give it its fourth comedy series win. Another slot will undoubtedly go to Barry and its incredible second season, while GLOW will also be back for another match. Perhaps I'm being overly optimistic, but I would be overjoyed to see the likes of Fleabag and Russian Doll make it in there. Two darkly hilarious female-driven explorations of the psyche? Hell yes, shake it up. However, the cynic in me also says to make room for The Big Bang Theory's final season.
Our predictions
Veep
Barry
The Marvelous Mrs. Maisel
GLOW
Fleabag
Russian Doll
The Big Bang Theory
Best Limited Series
If you had asked me last summer what was going to dominate the Limited Series race, I would have said Sharp Objects, HBO's gothic thriller with Amy Adams. But the year is long and it's turned out to be a very fruitful year for this kind of programming. At the Globes, Sharp Objects got edged out by Ben Stiller's Escape At Dannemora, which will in all likelihood be its main adversary here, along with Patricia Arquette's other tour de force vehicle, The Act. A late, but no less impressive entry, is Netflix's When They See Us, and expect Fosse/Verdon to tap its way into the category as well.
Our predictions
Sharp Objects
Escape at Dannemora
The Act
When They See Us
Fosse/Verdon
Best Actress - Drama
Will Emilia Clarke, who has never won an Emmy for playing Daenerys Targaryen, "dracarys" her competition? Perhaps, but she faces an uphill battle since the Thrones writers did her no favors in the home stretch. Plus, she's got a lot of competition: She'll likely face off against previous nominee, Sandra Oh, who has only accumulated more accolades for Killing Eve in the interim year, as well as possibly Oh's ferocious co-star Jodie Comer. But who else makes the cut? I'd wager Julia Roberts, on star power alone, gets in for Homecoming, while prognosticators have their eyes on Laura Linney for Ozark and Christine Baranski for The Good Fight.
Our predictions
Emilia Clarke, Game of Thrones
Sandra Oh, Killing Eve
Jodie Comer, Killing Eve
Julia Roberts, Homecoming
Laura Linney, Ozark
Christine Baranski, The Good Fight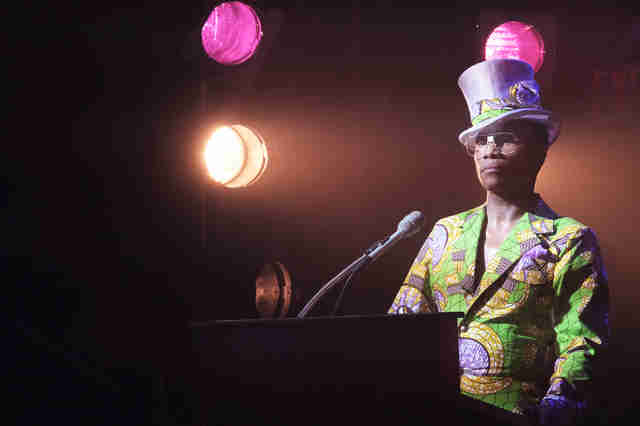 Best Actor - Drama
It's Stark brother versus Stark brother as Kit Harington, as Jon Snow, goes up against the erstwhile Robb Stark, Richard Madden, for Bodyguard. There are a lot of repeat nominees that could sneak in here: Jason Bateman for Ozark, Bob Odenkirk for Better Call Saul, as well as Sterling K. Brown and Milo Ventimiliga for This Is Us. But I say make way for the legendary Billy Porter of Pose and don't count out the warring family members of Succession, Brian Cox and Jeremy Strong.
Our predictions
Kit Harington, Game of Thrones
Richard Madden, Bodyguard
Jason Bateman, Ozark
Sterling K. Brown, This Is Us
Billy Porter, Pose
Brian Cox, Succession
Best Actress - Comedy
Since Julia Louis-Dreyfus has been playing Selina Meyer on Veep, Julia Louis-Dreyfus has been winning Emmys for playing Selina Meyer on Veep. It seems frankly unfathomable that she wouldn't get her seventh trophy for the role this time around in Veep's final season. Of course, this year she will go head-to-head with Rachel Brosnahan, a.k.a. The Marvelous Mrs. Maisel, who won last year -- the one time Louis-Dreyfus was not in the running. I'm going to guess they'll be joined by Natasha Lyonne and Phoebe Waller-Bridge of Russian Doll and Fleabag fame, both of whom do soul-bearing work. Other possible candidates include previous nominees, like Mom's Allison Janney, Grace and Frankie's Lily Tomlin, and Insecure's Issa Rae, but I'm going to go out on a limb for Black Monday's Regina Hall. The series arguably wasn't a smash, but she's been on the campaign trail, and is long overdue for recognition. Also leave some space for Better Things' Pamela Adlon.
Our predictions
Julia Louis-Dreyfus, Veep
Rachel Brosnahan, The Marvelous Mrs. Maisel
Natasha Lyonne, Russian Doll
Phoebe Waller-Bridge, Fleabag
Regina Hall, Black Monday
Pamela Adlon, Better Things
Best Actor - Comedy
I fully believe with my heart of hearts that this prize belongs to Barry's Bill Hader, even though he won last year. But who else is in the race. Though Shameless' William H. Macy has been a fixture on the scene for the past couple of years, Operation Varsity Blues will probably keep him out of the running, allowing another Showtime denizen, Don Cheadle of Black Monday, to nab a spot. The Good Place's Ted Danson and Black-ish's Anthony Anderson are likely to return to the category, and while he hasn't been nominated since 2014, nostalgia could propel Jim Parsons back into a nomination for the final run of The Big Bang Theory. And, hey, remember The Kominsky Method and how it was so triumphant at the Golden Globes? Michael Douglas is in that.
Our predictions
Bill Hader, Barry
Don Cheadle, Black Monday
Ted Danson, The Good Place
Anthony Anderson, Black-ish
Jim Parsons, The Big Bang Theory
Michael Douglas, The Kominsky Method
Best Actress - Limited Series or Movie
This is the hottest category of the year. Will Patricia Arquette in Escape at Dannemora, for which she won the Golden Globe, remain triumphant? She's not going up against herself in The Act, since she's competing as a Supporting Actress for that. So could Michelle Williams' pitch-perfect Gwen Verdon in Fosse/Verdon disturb Arquette's reign? Or will Amy Adams finally claim her prize for Sharp Objects? Maybe one of them will be bested by Niecy Nash in When They See Us? Or Arquette's young The Act co-star Joey King? Maybe Emma Stone sneaks in for playing multiple versions of the same character in Netflix's cerebral trip Maniac. Lots of options here.
Our predictions
Patricia Arquette, Escape at Dannemora
Michelle Williams, Fosse/Verdon
Amy Adams, Sharp Objects
Niecy Nash, When They See Us
Joey King, The Act
Emma Stone, Maniac
Best Actor - Limited Series or Movie
The competitors practically guaranteed a spot here include Sam Rockwell as Bob Fosse in Fosse/Verdon, Mahershala Ali traveling through time in True Detective, and Benicio Del Toro in Escape at Dannemora. Ian McShane's return as Al Swearengen in the Deadwood movie looks likely to join them, and I would venture that Hugh Grant in A Very English Scandal is one of the more deserving contenders. So who gets the last spot? My vote is Jared Harris for braving Chernobyl.
Our predictions
Sam Rockwell, Fosse/Verdon
Mahershala Ali, True Detective
Benicio Del Toro, Escape at Dannemora
Ian McShane, Deadwood
Hugh Grant, A Very English Scandal
Jared Harris, Chernobyl
Sign up here for our daily Thrillist email and subscribe here for our YouTube channel to get your fix of the best in food/drink/fun.