If you recently opened your Thrillist email and said, "Holy Christopher Mintz-Plasse, this thing is more beautiful than ever," you were 100% correct. We've revamped our entire email for your Thrillist consumption pleasure, and we're as pleased as whiskey punch about it. But, like the aforementioned Christopher Mintz-Plasse, your new email is about more than just sexy looks -- it's also designed to make you a happier person, via: More Stories
You used to get one dazzling Thrillist feature per email. Now, you'll see up to six great stories every day. That's enough to keep you occupied during at least three conference calls.
Personalized Content
Not only will your email deliver more stories, but it'll deliver ones that YOU want to read, based on what you've been reading around the site. It's that simple. If you like beer, you'll see more stories on beer. If you like lobster rolls, you'll see more stories on lobster rolls. If you like neither, we'll have plenty of other stuff, too, although you should probably think about getting into beer and lobster rolls.

Continue Reading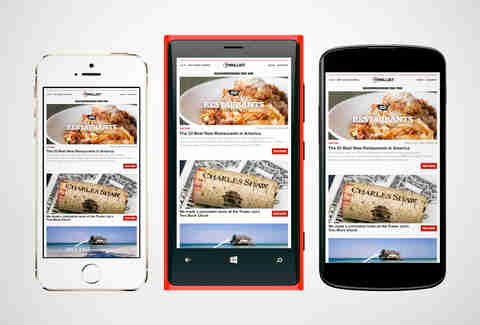 Mobile Optimization
Certain things look good on some phones, but not on others. We've ensured that your Thrillist email will look spectacular on any device you read it on, even if you're Zack Morris.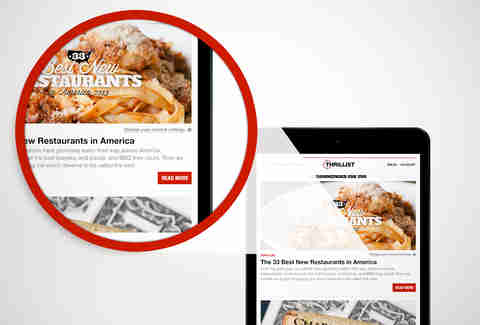 Everything In One Email
If you've been subscribed to two, or six, or 18 Thrillist editions, congratulations, you literally know everything there is to know in the world. But for your inbox's sake, we're consolidating everything into one comprehensive email. We made it easy to set up which cities you want to get stories about -- just hit up your account settings (they'll also be accessible through a link in every email) to update your Home City and pick any other cities whose stories you'd like to see.

Your Feedback
Believe it or not, even we aren't perfect. So if you have any ideas on how to make your Thrillist emails even better, we totally welcome your feedback, which you can send us right here. Also, if you want to send us pizza, that's good, too.