Netflix's New Invasion Thriller 'Extinction' Is A Mess of Sci-Fi Clichés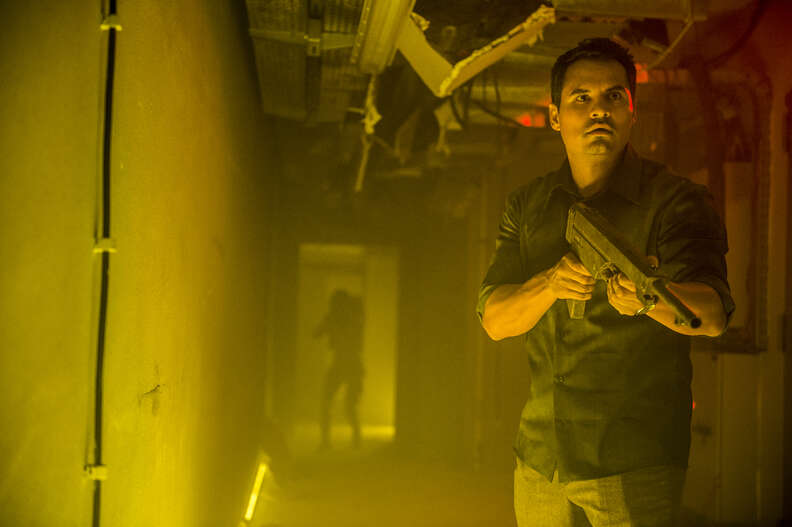 Netflix
Netflix
On the surface, Netflix's latest sci-fi thriller Extinction is exactly the type of genre movie many claim Hollywood doesn't make anymore. Instead of taking inspiration from some pre-existing intellectual property, like an acclaimed comic book, forgotten television series, or bestselling novel, it's an original science-fiction story. It stars two charming actors, Michael Peña and Lizzy Caplan, and was helmed by an exciting, emerging filmmaker, Australian director Ben Young, who made 2016's horror skin-crawler Hounds of Love. Sounds fun, right? There's only one problem: Extinction is a drag to actually watch.
Originally set for a January release via Universal earlier this year, Extinction was offloaded to Netflix this February in a move not dissimilar to other lackluster streaming projects like Spectral and The Cloverfield Paradox. While it's hard to be too hopeful about many of these releases Netflix picks up, Extinction had a slick trailer, released this month, that did an effective job of selling the movie's premise: Peter (Peña) has visions about the end of the world, specifically a mass alien invasion, that may or may not come true in the immediate future. Will he be able to protect his wife Alice (Caplan) and their two adorable children? Again, sounds like it could be cool, right?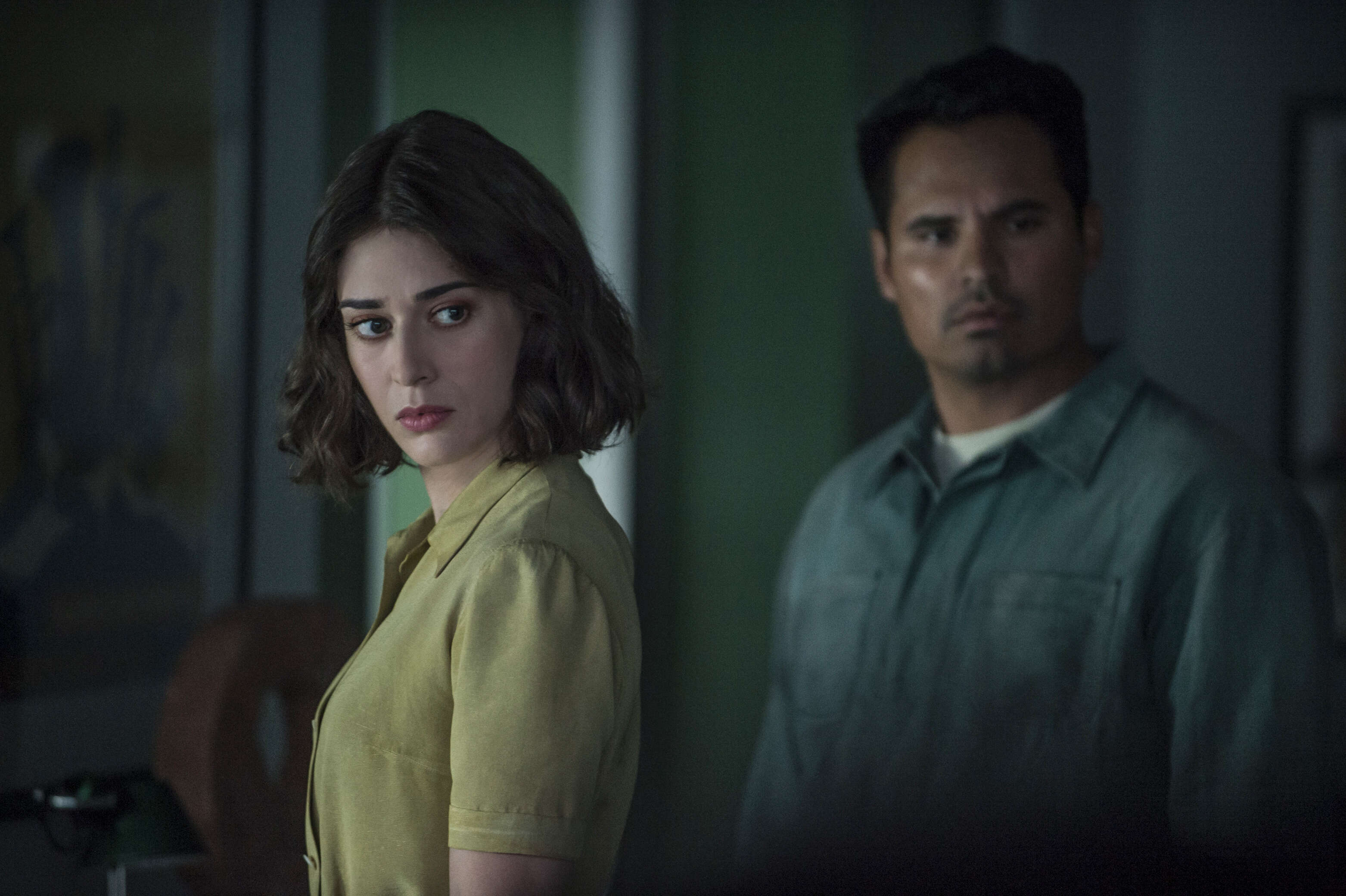 Unfortunately, Extinction is overcooked on a conceptual level and undercooked in terms of execution. Though it's not quite a "bait-and-switch," the plot of the movie does away with what initially appears to be its central question -- Is Peña's character crazy or is an invasion actually coming? -- really quickly. For about 20 minutes we get some light Close Encounters-style family tension, with Alice telling Peter he should seek help from the equivalent of a therapist in the film's vaguely retro-futuristic word and his daughters wondering why their father is acting so erratic. Then we get our answer: the invasion is on -- and Peter was right.
In theory, this is a smart reversal of audience expectations, a fresh spin on a familiar formula, and it almost works during the section of the film that finds Peter and Alice attempting to escape from their apartment building. Young keeps the visual palette too dark and shrouded in shadows throughout the siege, but he has a knack for finding tension in confined spaces. There's a sequence where one of the Predator-like creatures attempts to break through a door and a child is left hiding under a table that conjures up some queasy suspense. Many of the action scenes in the movie are needlessly brutal and bloody -- particularly as Peter learns to wield the alien gun and gets some real firepower -- but the apartment material delivers solid, mindless thrills.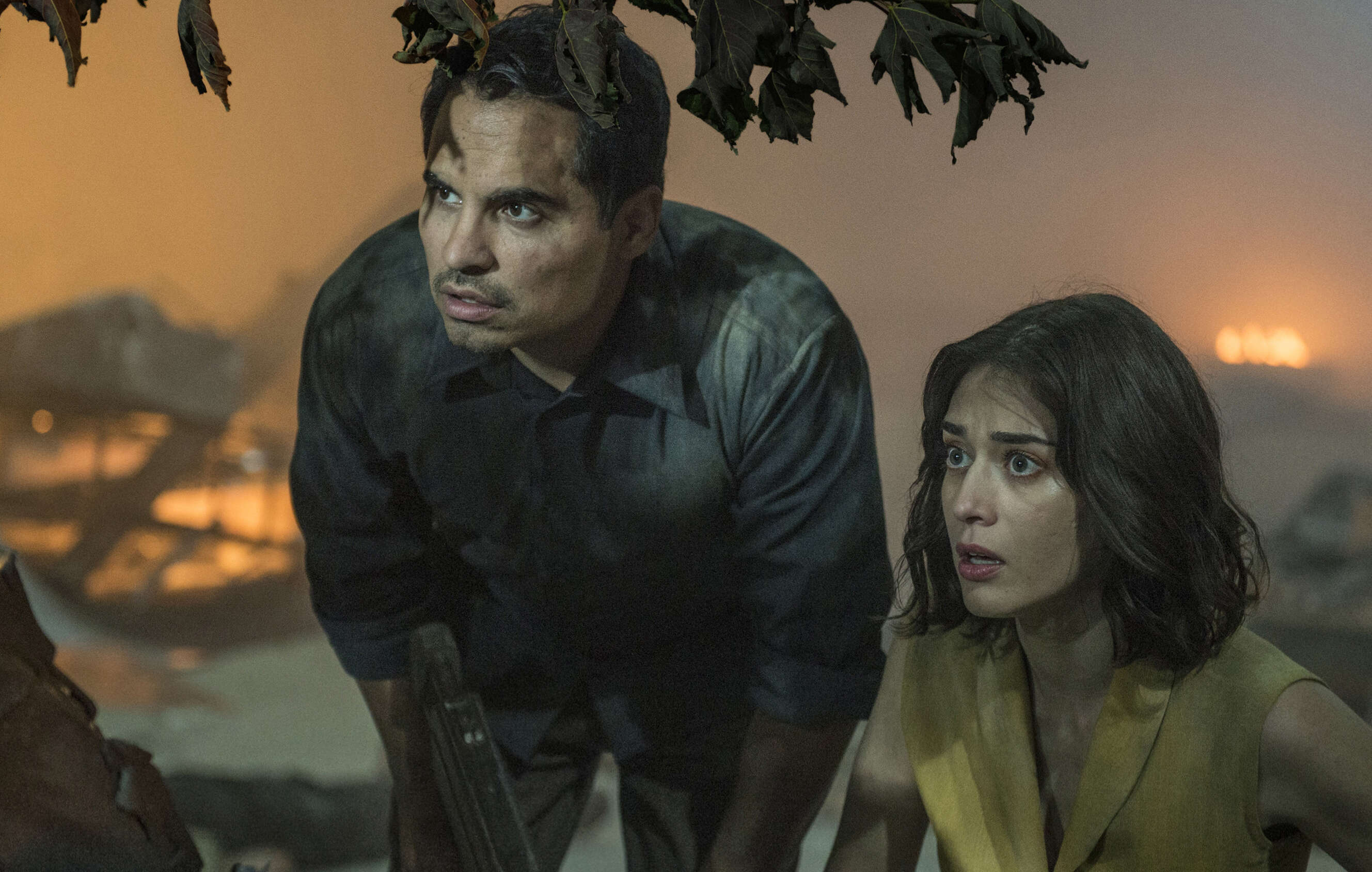 Where Extinction really runs into trouble is in its second half, which features a big twist I won't describe here, but the broader strokes will be recognizable to anyone who spends their time watching science-fiction movies and television shows. It's the type of "clever" plot move that would perhaps satisfy in an episode of Black Mirror or in a Philip K. Dick short story, but when executed in a feature film like this, it simply muddles what already feels like a confused story. It starts as Close Encounters, becomes War of the Worlds, and then… I won't spoil it, but the gestures towards larger allegorical meanings feel especially tenuous here.
Following the big twist, the film builds to a final shot that's almost as abrupt (and frustrating) as the baffling closing moment of How It Ends, another apocalyptic time-waster Netflix released this summer. As a movie, Extinction is more interesting and competently made than How It Ends, which stumbled from one plot point to the next like a wounded animal, but taken together the two films raise a question about Netflix's "flood the zone" genre movie strategy: Who are these movies for? More than anything, Extinction wants to be the type of movie where things are more than they appear. But it's even less than the sum of its shiny parts.
Sign up here for our daily Thrillist email and subscribe here for our YouTube channel to get your fix of the best in food/drink/fun.