Saying "so long" to summer isn't entirely sadness-inducing, not with all the unmissable entertainment options queued up over the next few months. Our series of fall previews will guide you to the very best movies, shows, albums, books, video games, and events arriving this season.
Not even your Netflix queue, Spotify playlists, and [streaming device of choice] can entertain you endlessly. At some point, you're just going to have to venture forth and see what the world has to offer; these cool goings-on, happening in your vicinity, are a good place to start. Courtesy of our intrepid reporters around the country, we've assembled our recommendations of the most compelling events happening in your area this fall.
Scroll down to find highlights from each city we cover and links to more complete four-month calendars. And then get excited: you have plans now.
Recommended Video
Spinach and Artichoke Dip Pizza, the Ultimate Party Appetizer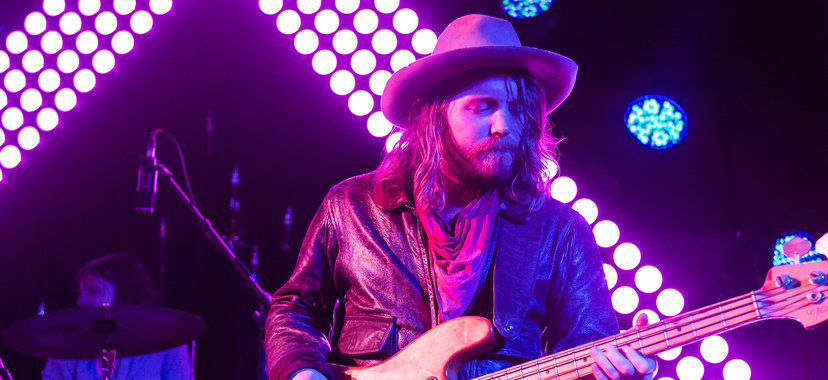 Including...
The Netherworld aka the scariest haunted house in ATL
The premier Walking Dead convention
A Harry Potter pub crawl
Including...
Boston Common movie nights
Copley Square's annual book festival
The Museum of Science's (Pixar-approved) Subspace Project
Including...
Have your mind melted by an in-person Iron Chef demonstration
Catch a live version of Trailer Park Boys
Run a Halloween-themed half marathon
Including...
Live out your nostalgic Vanilla Ice dreams at the "I Love the '90s" concert
See Dirty Dancing performed live on stage
Allow Carrie Underwood to carry the wood from under you (wait, that sounds way dirty)
Including...
Square dance in the heart of Hingetown
Karaoke Disney movie songs
Watch porn in public (at Dan Savage's Hump! film fest)
Including...
Drive in to a drive-in
Watch Chance the Rapper take over U.S. Cellular Field
Get lost in an EDM-themed haunted house
Including...
See Budapest's Lords of Gravity Basketball dunk the shit out of basketballs at the Texas State Fair
Drink... everywhere
Dallas' largest outdoor concert at Decks in the Park
Including...
Soak up the creative vibes at the Design Festival
Watch The Exorcist at the Old Redford
Finally learn what the "Creepy Cheapy" is all about
Including...
Head to the Doris Duke Theatre to watch Korean zombie apocalypse thrillers
See Sting in concert -- that guy rules!
Learn everything you could possibly learn about the ukulele at the annual Ukulele Festival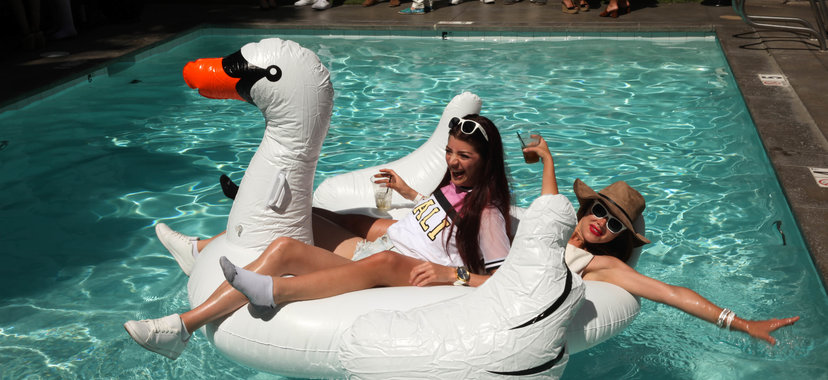 Including...
Tune into the LA Podcast Festival
Drink too much wine at a Step Brothers-themed Catalina wine mixer
Pick up every good vibe imaginable from Seu Jorge's tribute to David Bowie
Including...
Recharge your mind at the IdeaFestival
Bet on a horse race at Churchill Downs
Headbang to Anthrax at Champions Park's "Louder Than Life" fest
Including...
Live a real-life Rotten Tomatoes at the East Side Tomato Romp
Stroll through the Day of the Dead festival at Walker's Point
Learn a thing or two about art at Third Ward's pop-up art galleries
Including...
Race a dragon boat on the Cumberland River
Watch The Blues Brothers at Grassy Knoll Movie Nights
Attend the 50th anniversary of the CMA Awards
Including...
Free museums! Free museums!
Join Thrillist for some BBQ
Get off your couch and watch the Macy's Thanksgiving Day Parade in person
Including...
Get experimental at the Philly Fringe
Visit the living horror movie that is Eastern State Penitentiary
Scream, "Yo, Adrian!" as you run the Rocky Run
Including...
Relive your teen years with Blink-182
Watch pigs race at the Arizona State Fair
Party like a polo player
Including...
Drag your body across the ground to South Side's Zombie Fest
See Metric, CHVRCHES, and more at the Thrival Innovation + Music Festival
Behold "The Mexican Elvis" at this year's Andy Warhol Museum fundraiser
Including...
Revel in the greatness of Robert Earl Keen's songwriting when he hits Floore's
Dance to "Tequila" at Alamo Drafthouse's Pee-wee party
Take in in Black Sabbath's final show... ever
Including...
See Portugal at the CykelScramble
Hear 100 free bands in Golden Gate Park
Time-travel back to Charles Dickens' Victorian London
Including...
Taste-test food from South Park's fictional restaurants
Chill to reggae at the Hop Heads and Dreads fest
Tour the Old West (aka a transformed Gaslamp Quarter)
Including...
Bask in the tropical oasis of... the Can Can Kitchen
Catch a comedy show at Pin-Ups on Tour's retro Hollywood canteen
Play Mario Kart with 64 people on a giant movie screen
Including...
Dance dance dance to Passion Pit at The Yards
Attend a haunted zoo
Allow Tig Notaro to crack you up
Sign up here for our daily Thrillist email, and get your fix of the best in food/drink/fun.