Over the course of Saturday Night Live's four decades, hosting the show has become a coveted part of any celebrity's promotional cycle. And since so many actors, musicians, politicians, and athletes have donned goofy wigs, done impressions, and broken out in song during the opening monologue, you might think that every mega-famous person has had their turn. It's just something celebrities do -- unless they don't.
For reasons known only to the celebrities listed below, the show's talent bookers, and executive producer Lorne Michaels himself, the following people have never graced Studio 8H with their star power. Some are actors who might be protecting their macho images; some are brilliant comedians who've gone on to create their own hilarious shows; some you'll insist actually did host. But if they're on this list, they haven't hosted SNL. (Yet.)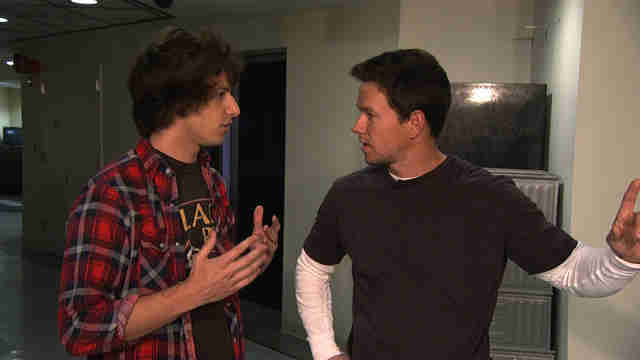 Mark Wahlberg
It feels like Mark Wahlberg hosted on SNL, right? If you close your eyes, you can picture him in a late-'00s sketch with Will Forte or Jason Sudeikis. In fact, the bulky, world-saving actor has appeared on the show in a quick cameo appearance -- to playfully intimidate Andy Samberg after his animal-friendly impression of the Boogie Nights star -- but he's never hosted an entire episode and had the chance to show off his (considerable) comedic chops. You'd think after two movies with SNL all-star Will Ferrell, he'd be ready to say hi to your mother on Saturday night.
Tom Cruise
Like many actors on this list, Tom Cruise isn't exactly known for poking fun at himself. Sure, he's taken on the occasional comedic role in his long career, like his over-the-top portrayal of morally repugnant Hollywood agent Les Grossman in Tropic Thunder, but his specialty remains guys who run fast, save the world, and never back down (or age). Could he apply some of his charisma and intensity to a silly sketch with Kate McKinnon? Of course he could. But after the show's recent skewering of Scientology, it doesn't seem likely to happen anytime soon. Bummer.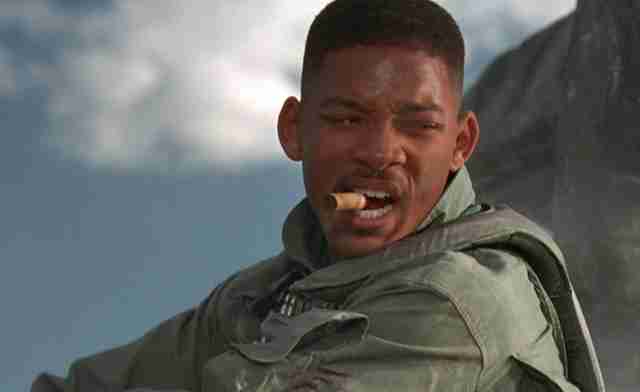 Will Smith
Big Willie was once an essential part of the NBC family, starring in the '90s sitcom The Fresh Prince of Bel-Air for six seasons before he left to fight aliens on the big screen, so it is a little odd he never got a chance to get jiggy with it as a host or musical guest. Was he just too busy making movies? It's possible. After a recent string of grim misfires, it'd be fun to see Smith get back to his comedic roots. (No, Suicide Squad doesn't count.) Or, if he's not available, maybe one of his kids can host.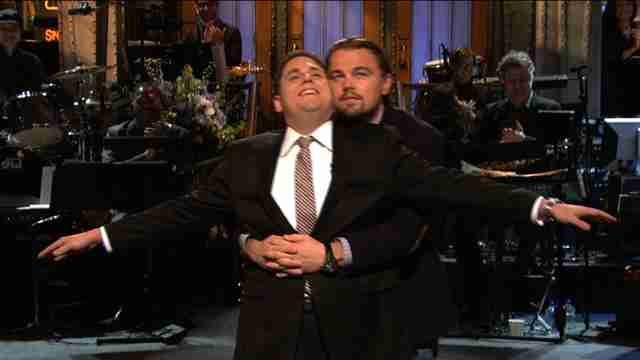 Leonardo DiCaprio
With maybe the exception of Woody Allen's Celebrity, Leonardo DiCaprio has never made a "real" comedy over the course of his varied but selective career. And yet, in Martin Scorsese's oft-farcical Wolf of Wall Street, the Pussy Posse ringleader gives one of the best comedic performances of all time, a flailing and ridiculous portrait of unchecked male ego. Can you see him bringing that Revenant-level commitment to some insane cold-open sketch? That's the only thing I'd be worried about: He might wear himself out by "Weekend Update." He'd have to be reminded you can't win an Oscar for hosting SNL. 
Aziz Ansari
What's the deal here? His Parks and Recreation co-stars Amy Poehler and Chris Pratt have both hosted, he's an enormously popular stand-up comedian, he had a great cult sketch show (Human Giant) back in the day, and now he's the star of an excellent Netflix sitcom that's returning for a second season later this year. Most of all, he's just really funny. Let's just write his name on one of those little notecards and make it official.
Christian Bale
Like DiCaprio and Wahlberg, Bale is the type of actor who could conceivably have more to lose than gain from hosting a show like SNL. Is he really ready to parody his own famous "good for you!" rant? Would he be willing to acknowledge that maybe his growly Batman voice was maybe -- just maybe -- a little over the top? You think he's down to revisit his cap-wearing, Santa Fe-dreaming Newsies days for an opening monologue? I'm not sure -- but I'd love to see it. (And maybe they'll have Thin Mints in the dressing room, too.)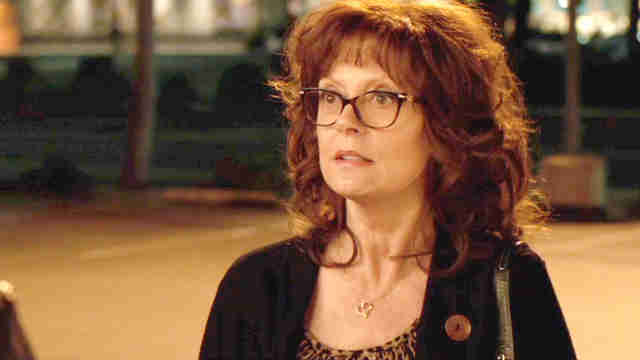 Susan Sarandon
Sarandon will always have a place in the SNL Hall of Fame for her hilarious cameo appearance in the Lonely Island and Justin Timberlake's "Motherlover" video, but somehow she never hosted back in the '80s and '90s when she was starring in movies like Bull Durham and Thelma & Louise. That's just crazy: She'd be a great host. (Random fact: Her former partner Tim Robbins hosted the famous 1992 episode where Sinéad O'Connor tore up a photo of Pope John Paul II during her musical performance.)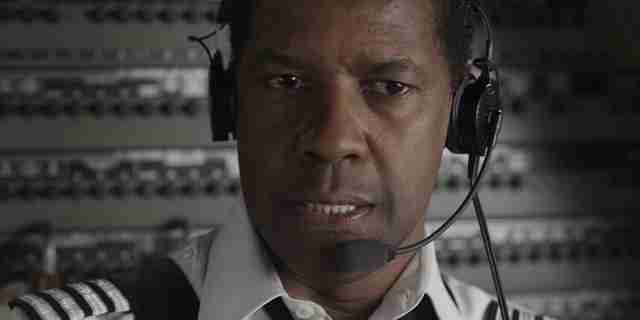 Denzel Washington
Denzel Washington is not really known for his comedic prowess -- though he is really charming as an angel in the Christmas favorite The Preacher's Wife -- so it makes sense that he might view a hosting gig for SNL with a little trepidation. But he's been so famous for so long that you'd think he might've hosted in the '90s to promote Virtuosity or The Pelican Brief. Nope. Maybe it's for the best: The writers would probably try to make him do some lame Training Day spoof and it's hard to imagine the Oscar winner putting up with that.
Julia Roberts
Both Amy Poehler and Ashton Kutcher have played the Pretty Woman actress at various points on SNL, but she's never taken on hosting duties despite appearing in many comedies over the years and being down to look a little silly on late-night television. Like her Ocean's Eleven co-star Brad Pitt, she might've just become so famous so fast that she never really "needed" to host the show. Even her prank-loving friend George Clooney has only hosted once -- and that was back in 1995 during his ER days.
Idris Elba
SNL loves a good British thespian: Emily Blunt, Benedict Cumberbatch, and Felicity Jones will all have hosted by the end of just this season. So, why not recruit the Luther star (and successful DJ!) to bring his dashing looks, gift with accents, and dry wit to America's long-running comedy institution. He was already the best part of The Wire, stole scenes on The Office, and played a Star Trek villain under piles of makeup. There's nothing he doesn't instantly class up with his presence.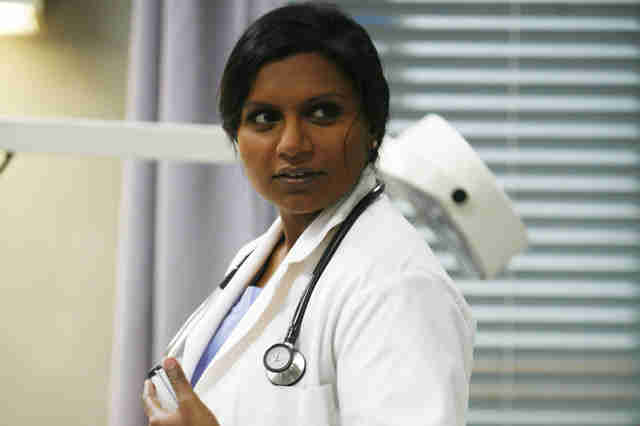 Mindy Kaling
Kaling, a former writer and star on NBC's The Office, has spent years making us laugh with her best-selling books, her appearances in movies, and her underrated Hulu sitcom The Mindy Project. You'd think she would have already hosted at least once, right? Nope. She's gotta have some characters saved up from her time doing improv in college at Dartmouth. This should really happen.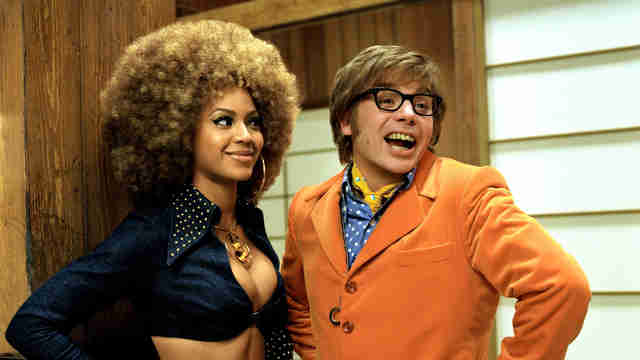 Beyoncé
This is a no-brainer -- if they could get her. The one-time co-star in an Austin Powers film has been a musical guest on SNL five times -- twice as part of Destiny's Child, twice as a solo artist, and once with Jay Z -- but she's yet to do hosting and music-performing duties like Drake did last year. Given how much the show's writers clearly love writing sketches about Beyoncé, it would make sense to see her double up at some point. The only problem: She might be too busy.
Keanu Reeves
I would've guessed he hosted around the time Speed came out -- or at least at some point before Tobey Maguire played him on "Celebrity Jeopardy!" -- but that's not the case. The former Bill and Ted star doesn't get to stretch his comedic muscles as much as he used to -- though he was pretty funny in 2015's under-seen Knock Knock -- but with John Wick 2 arriving in theaters soon, now would be the perfect time to see the action star send up his stoic surfer-dude image. If Steven Seagal can host, Keanu Reeves should get a shot too.
Harrison Ford
Huh? He was so funny in Working Girl. Maybe Lorne Michaels would make him take out his earring and he figures it's not worth the effort? Either way: Our loss.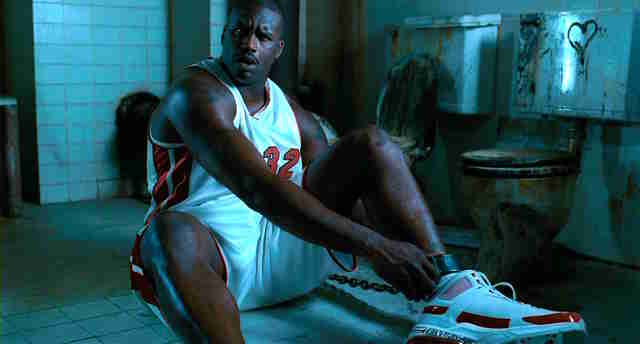 Shaquille O'Neal
NBA superstars like Michael Jordan, Charles Barkley, and LeBron James have all hosted the show at some point, so it's pretty weird that the goofiest among them -- a guy who showed up in Scary Movie 4, cameoed in Good Burger, and starred in Kazaam -- has never hosted. Maybe that's for the best: In 1998 he appeared in a hilarious sketch (in an episode hosted by Kelsey Grammer) as Tracy Morgan's tall son and received the spanking of a lifetime. Seriously -- just watch it. When you've already reached such beautiful, poetic heights, why go back? Shaq's got nothing to prove.
Sign up here for our daily Thrillist email, and get your fix of the best in food/drink/fun.