Local legend gets KFC Double Down tat on his leg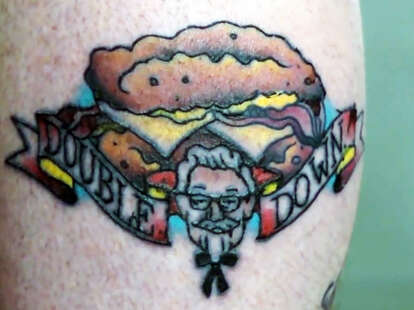 Back in 2010, this anonymous "ultimate KFC Double Down fan" took his girlfriend to meet the Colonel's bun-less chicken creation. Four years later, he put ink to flesh and immortalized the sandwich with a full-color tat on his left calf. This all went down in Kentucky, because... of course.
Dave Infante is a senior writer for Thrillist and has no tattoos. Follow him on Twitter at @dinfontay.