Everything We Know About 'F9,' aka 'Fast & Furious 9'
We don't have friends, we have the 'Fast and Furious' movies.
Universal Studios
Universal Studios
Given the tragic, untimely death of Paul Walker and his character's emotional, sob-inducing sendoff, we all thought Furious 7 would be the last one. But family is forever, and so is the Fast & Furious franchise, which announced it would continue for (at least) three more installments after the seventh hit theaters in 2015. The Fate of the Furious proved the Fast Fam could keep saving the world even one family member short, and soon after that the promise of the untitled Fast & Furious 9 loomed even closer on the horizon. The movie started filming in June of this year, but we still know next to nothing about it. Here's a rundown of what we DO know. Check back often—we'll be updating this as we learn more.
When is it coming out?
It was originally scheduled for May 22, 2020, but due to the pandemic, the release was pushed forward a full year, to April 2, 2021, before being moved yet again to May 28, 2021, and then AGAIN to June 25. That's June 25, 2021, folks. Put a little racecar sticker in your daily planner.
Who's directing it?
Fast 9 will be written by Daniel Casey and directed by Justin Lin, who is returning to the series after having directed The Fast and the Furious: Tokyo Drift, Fast & Furious (the fourth one), Fast Five, and Fast & Furious 6. He's also signed on for Fast & Furious 10, which was supposed to come out on April 2, 2021, but was delayed to give room to F9.
What is the actual title?
IMDb has it listed as both Fast & Furious 9 and F9, the latter of which is what's appearing in all the promotional material.
Who's in it?
The core family will be returning, naturally. Vin Diesel is back as Fast Dad Dominic Torretto and Michelle Rodriguez is returning as his wife Letty Ortiz. The motormouthed comedic duo of Tyrese Gibson (Roman Pierce) and Ludacris (Tej Parker) will also be coming back.
Fast fans will be extra excited to learn that Jordana Brewster, who plays Mia Torretto, Dom's sister and wife of Paul Walker's character Brian O'Conner and mother of their child will be officially coming back to the series after sitting The Fate of the Furious out.
Fans will be extra extra extra excited to learn that Sung Kang, who plays Tokyo drifter Han Lue (a.k.a. Han Seoul-Oh) will also return—seemingly from the dead, as he was killed off at the very beginning by former Fast villain Deckard Shaw. Justice is served… somehow. We guess he was just in hiding this whole time! Do we really think continuity is so sacred to these movies? Ever looked at a Fast & Furious timeline and felt your brain dribble out of your ears like so much liquid NOS? Lest we forget, Letty was dead for an entire movie! Writer Chris Morgan, speaking with Entertainment Weekly last year, said cryptically that justice for Han "is coming," and we were all pleasantly surprised that it has happened so soon.
You might also recognize a number of familiar faces from F8: hacktivist Ramsey, played by Game of Thrones' Nathalie Emmanuel has joined the family, and Magdalene Shaw (Helen Mirren), mother of villain Owen and frenemy Deckard Shaw, will also be back. Charlize Theron's cyberterrorist Cipher, the big bad of F8, will also return. Ominous! IMDb also has Lucas Black, who played Sean Boswell in Tokyo Drift, listed in the credits, which would absolutely rule.
Sure, I love those guys. Anyone new?
*takes a huge breath* JOOOOOOOOHN CENA!! And he's playing *another huge breath* Dom Torretto's brother?????? Okay. He's a bad guy, which we know because in the trailer they get all in each other's faces all angry and then one of them throws a car at the other one.
And Cardi B????? Is also in it?????? Can't wait for that.
What about Hobbs and/or Shaw?
Dwayne "The Rock" Johnson became a fan favorite when his villain-turned-good-guy Luke Hobbs joined the family, and The Fate of the Furious gave us Deckard Shaw's (Jason Statham) hilarious heel-to-face turn that involved fighting off a bunch of goons on a turbulent plane while keeping track of a baby carrier holding Dom's infant son. But no one's saying whether they'll make an appearance in the next movie after their spin-off caper.

What's the plot?
It appears that Cipher has tracked down and employed Dom's brother Jacob (Cena) to, I guess, kill Dom and his Fast Fam. There will also be, of course, driving and cars and many different around-the-world locations in which said cars will be driven. There will also be at least one (1) rocket engine attached to a car.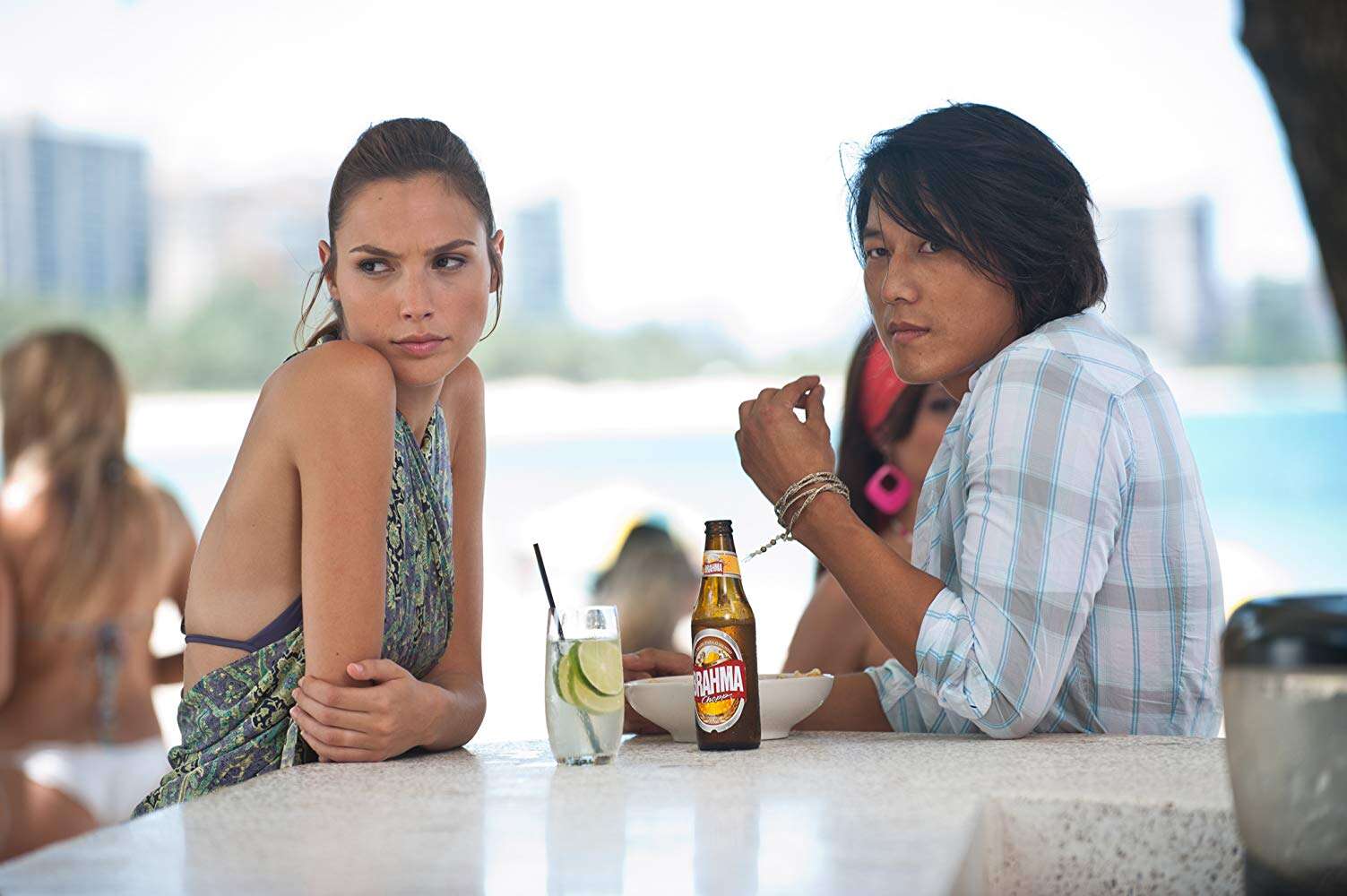 Does that mean they'll go to the moon??
The moon rumors have been flying ever since Fast & Furious ditched the banality of simple street racing and started adding submarines and torpedoes into the mix. There is literally no good reason why a Fast movie SHOULDN'T be set on the moon at this point, and writer Chris Morgan knows it, telling Entertainment Weekly that he would "never shoot down" an opportunity to shoot the Fast Fam into space. They already know how to slingshot their cars around cliffs, which, as everyone knows, is the first principle of rocket science.
Emma Stefansky is a staff entertainment writer at Thrillist. Follow her on Twitter @stefabsky.