What 'Game of Thrones' Actors Did After Their Characters Died
<strong>Game of Thrones |</strong> HBO
Which dead character would you most like to see return to Game of Thrones? Cast your vote now in our high-stakes bracket tournament here -- round two ends Thursday, April 28th at 3pm EST.
When TV characters die, the actors who play them do too and you never see them again. OK, that's actually not true, but sometimes it feels that way, right? If a brave warrior gets shot full of arrows and sent out to sea in a little canoe on Game of Thrones, it's disorienting to see the same actor pop up as an orderly on some dragon-free CBS medical drama. What happened to all men must die?
But in the film and television business, a dead character doesn't equate to a death sentence for an actor's career. A visible role on a show as popular as Game of Thrones often leads to some pretty neat gigs, and getting killed off can even provide a death-bump. Let's take a look at how 14 performers whose characters were written off the show have chosen to spend their time in the afterlife. (Warning: spoilers for all five seasons of Game of Thrones follow.)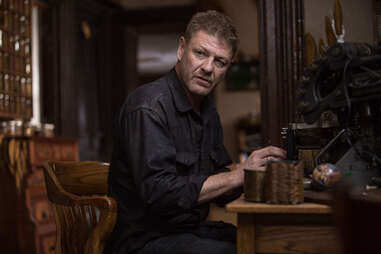 Sean Bean (Ned Stark)
Died: Season 1, Episode 9
Afterlife: It's easy to forget that when Game of Thrones first debuted, Sean Bean was positioned as the protagonist of the series. He was the Walter White of Westeros -- but then he got his head chopped off. What has the safely un-beheaded English actor been up to since then? Mostly television, with plumb roles on cancelled series like ABC's Missing and TNT's spy drama Legends, along with an upcoming role on A&E's The Frankenstein Chronicles. But last year, he also hit a strange sci-fi blockbuster hat trick with supporting roles in Pixels, The Martian, and, of course, Jupiter Ascending, where he played a character named Stinger Apini who lived in a house full of bees.
Michelle Fairley (Catelyn Stark)
Died: Season 3, Episode 9
Afterlife: Michelle Fairley projected an heir of regal confidence and steely determination as the matriarch of the Stark clan, making you think she'd be perfect as some sort of assassin or FBI director on a spy show. The producers of 24: Live Another Day obviously had similar thoughts: they cast her as the antagonist of Season 9, a vengeful widow named Margot Al-Harazi. She will appear in Rebellion, a multi-part SundanceTV miniseries that kicks off this Sunday... opposite a little show named Game of Thrones.
Pedro Pascal (Oberyn Martell)
Died: Season 4, Episode 8
Afterlife: The charming Chilean actor appeared in multi-episode arcs on established shows like The Mentalist, Graceland, and The Good Wife before landing the Game of Thrones part that made him a household name -- at least among homes that favor mustachioed revenge-seekers. Since getting his head smushed, he's brought his dashing good looks to Netflix's crime epic Narcos, where his head will likely stay intact for at least a few seasons.
Jason Momoa (Khal Drogo)
Died: Season 1, Episode 10
Afterlife: From the desert to the sea! You may have seen the hat-loving giant Jason Momoa during his brief underwater appearance in Batman v Superman: Dawn of Justice, and you'll probably see him in Aquaman when that splashes into theaters in 2018. Along the way, he also starred in a Conan reboot and two seasons of Sundance Channel's The Red Road. You might say his post-GoT career has gone... swimmingly. (Please contact me for more Aquaman jokes. I have enough to fill an ocean.)
Charles Dance (Tywin Lannister)
Died: Season 4, Episode 10
Afterlife: Charles Dance was a god before he even stepped foot on the set of Game of Thrones because he was Benedict in the Last Action Hero. But since getting murdered on the toilet, the respected British actor has shown up in some less-than-great genre fare -- Dracula Untold, Victor Frankenstein, and Pride and Prejudice and Zombies -- as well as some prestige productions like The Imitation Game, Woman in Gold, and Child 44. But, I mean, he was Benedict in the Last Action Hero, so, seriously, get off his back.
Rose Leslie (Ygritte)
Died: Season 4, Episode 9
Afterlife: Rose Leslie captured the heart of Jon Snow and charmed the world in the process. So, how did she decide to spend that goodwill? By teaming up with Vin Diesel for The Last Witch Hunter. Not gonna lie, that's probably what I'd do in her shoes, too. I salute you, Rose Leslie.
Rory McCann (Sandor "The Hound" Clegane)
Death: Season 4, Episode 10
Afterlife: This Scottish brute has kept a low profile since eating dirt -- perhaps because the Hound is secretly alive -- but, he did pop up in the moody indie Western Slow West and, like Rose Leslie, he's linked up with noted fantasy enthusiast Vin Diesel. McCann will play a character named Tennyson "The Torch" in the guaranteed-to-be-X-treme xXx: The Return of Xander Cage.
Harry Lloyd (Viserys Targaryen)
Death: Season 1, Episode 6
Afterlife: This British thespian is actually a descendant of Charles Dickens, which makes his decision to star in a BBC adaptation of Great Expectations pretty on brand. Similarly, he's had roles in classy period pieces The Iron Lady, The Theory of Everything, Wolf Hall, and WGN America's two-season banger Manhattan. No Vin Diesel collaborations on his plate at the moment.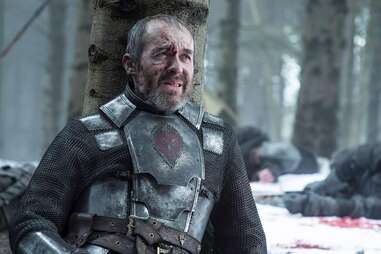 Stephen Dillane (Stannis Baratheon)
Died: Season 5, Episode 10
Afterlife: The body of Stannis Baratheon isn't even cold yet, but that hasn't stopped Tony award winner Stephen Dillane from selecting his next project. He'll play English artist Graham Sutherland in Netflix's The Crown, a biographical drama about Elizabeth II from The Queen writer Peter Morgan.
Richard Madden (Robb Stark)
Death: Season 3, Episode 9
Afterlife: Robb was probably not your favorite Stark. He led armies and moved things around on a map. He looked gloomy. He brooded. But he also looked studly most of the time, like he jumped off the pages of Tiger Beat Winterfell. So, of course, what was his most high-profile post-GoT role? Prince Kit in Disney's big-budget live-action Cinderella. Yep, sounds about right.
Jack Gleeson (Joffrey Baratheon)
Died: Season 4, Episode 2
Afterlife: The king doesn't owe you anything. The impish young Irish actor you loved to hate already achieved legend status by playing such a vile, unrepentantly evil villain. It's a role that will be impossible to top, especially as he gets older. That's what makes his decision to retire from acting such a brilliant choice: it's a great final way to troll his haters. If he's really done with acting, it'll be one of the best endings to a career ever.
Thomas Brodie-Sangster (Jojen Reed)
Died: Season 4, Episode 10
Afterlife: Did you know Thomas Brodie-Sangster is actually 25? He seems a lot younger, right? Maybe that's because since GoT, he's been spending time in the underrated YA franchise The Maze Runner as the resilient Newt. Perhaps in an effort to shake off some of that boyish charm, he also popped up in Star Wars: The Force Awakens as Petty Officer Thanisson but don't expect to see him in the sequels: he got killed again by a TIE fighter in his split-second cameo.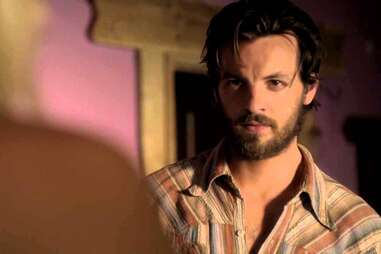 Gethin Anthony (Renly Baratheon)
Died: Season 2, Episode 5
Afterlife: Perhaps still mad that Melisandre assassinated him by turning into a shadow, Gethin Anthony has spent his post-GoT time dabbling in the dark arts himself, playing Charles Manson on NBC's Aquarius. He'll be ready for that shadow next time by using his Manson powers!
Neil Fingleton (Mag the Mighty)
Died: Season 4, Episode 9
Afterlife: Mag the Mighty was badass. What do you do if you're badass? You get a part in Jupiter Ascending, of course. All praise Mag the Mighty and Mila Kunis!
Sign up here for our daily Thrillist email, and get your fix of the best in food/drink/fun.
Dan Jackson is a staff writer at Thrillist Entertainment and still misses Jojen. He's on Twitter: @danielvjackson.