When winter ends, Game of Thrones begins. At least, that's been the way things have gone for the previous six seasons of HBO's fantasy epic, with the show premiering in the spring, but this year the show won't return for its seventh season until July. How will fans comfort themselves through the long dragon-less draught? These teasing photographs should help.
The combing over of innocuous Game of Thrones press photos for clues has become an annual tradition on the internet, and this year's batch of unrevealing images doesn't disappoint. Let the ill-advised theorizing begin.
Recommended Video
Thrillist's Best (and the Rest): The Best Hidden Gems on Netflix
Cersei and Jaime Lannister reunite
Here's the most challenging part of looking at Game of Thrones press photos months before the premiere: It's hard to remember who everyone is and where they wound up at the end of last season.
There are some plot details you don't forget, though, like Cersei going full Godfather with wildfire on the High Sparrow's old ass and blowing up a chunk of King's Landing in the process. Judging from this photo, things between the new queen and her brother Jaime have been super-chill since then. Nothing to see here. Move along.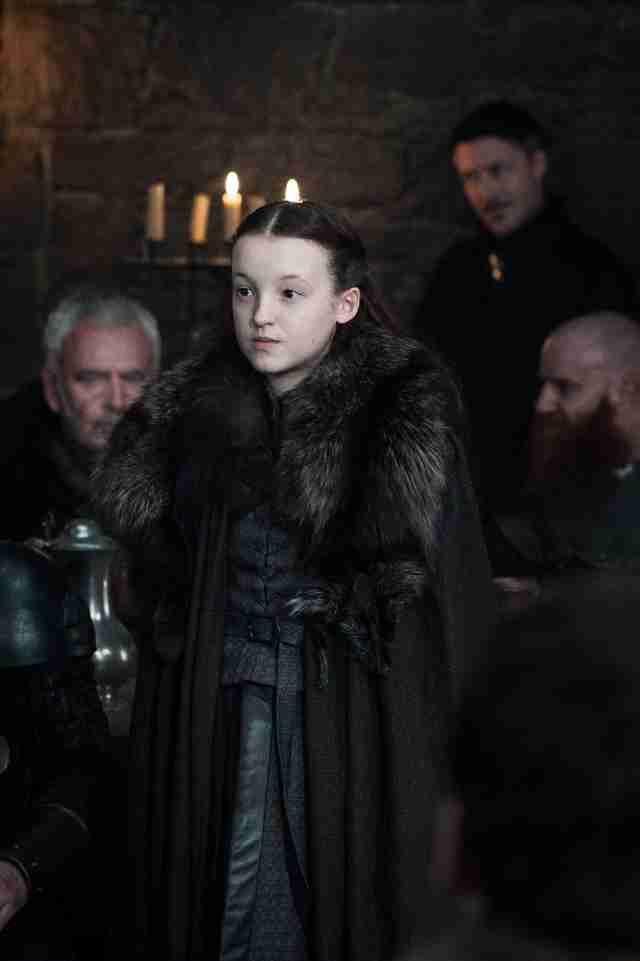 Lyanna Mormont pledges allegiance
Everyone's favorite pint-sized warrior is back. This is both good and bad: good because it means we'll get to see her embarrass a bunch of crusty old generals; bad because there's no reason you should believe Thrones creators David Benioff and D.B. Weiss will refrain from murdering a small child. RIP Tommen. We'll always remember you.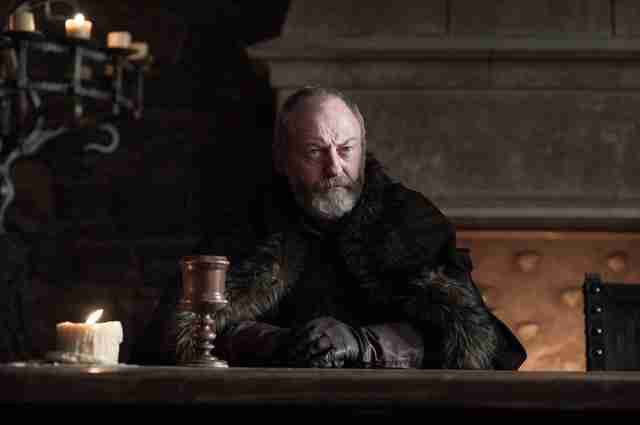 Davos holds court
Look at that scowl. What could Davos be so upset about? Is Jon Snow not following his advice? Has Melisandre appeared again? Did he sit on his wallet in a weird way? So many mysteries.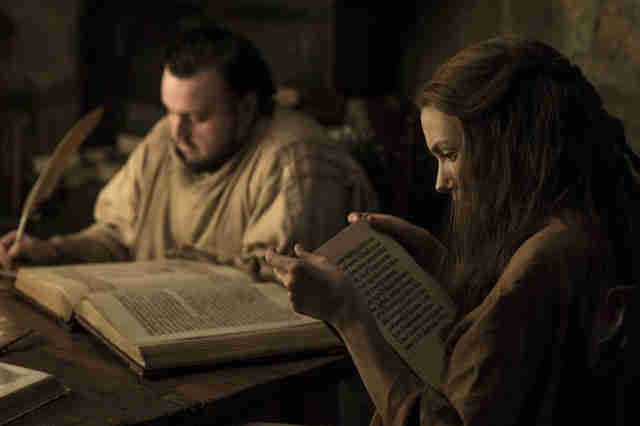 Gilly and Samwell Tarly dig in at the Citadel library
Hell yes. This photo confirms my big Season 7 theory: This year is going to have so much reading. Fuck LexisNexis. We're in the Citadel. 
Meera Reed and Bran Stark trudge through snow
After sitting out most of Season 5, Bran came back in a big way last year, logging some quality time with Max von Sydow and flashing back to see his father at the Tower of Joy. He even got us speculating about his possible time-travel capabilities, and, I mean, what if he's time traveling in this photo? It looks like he's on the snow section of Inception, so anything is possible. 
Tormund Giantsbane and Brienne of Tarth look at each other seductively
This is the best photo of the bunch. After sharing some meaningful glances, the potential romantic partnership between Tormund and Brienne has become the subject of countless memes. Look at the expression on Tormund's face. Memes do come true. 
Petyr "Littlefinger" Baelish and Sansa Stark... conspire?
Two words: Stay schemin'.
Sandor "the Hound" Clegane heads north
Never give up hope for a Cleganebowl. This could be the year. 
Jon Snow: still not dead
When last year's photos were released, the creators of the show were still pretending Jon Snow was really dead and wasn't going to get resurrected. Surprise: He came back. And it's good to see him looking concerned and not-dead in this image. 
Arya Stark: also still alive!
Could this be the season that Arya becomes a relevant character to the main plot again? We can dream, right? 
Varys looks like he's plotting... something
Varys always has an expression that says, "I'm potentially up to no good and can't be trusted, but I'll be one of your favorite characters anyway." Good to see he still has that look in his arsenal. 
Missandei ponders the fate of the realm
If Daenerys is really going to conquer the whole realm with her dragons, she's going to need some friends to back her up. Judging from this photo, Missandei and the rest of Dany's team, who were last seen setting sail with their dragon pals, have made it to land and are probably making some tough decisions, hence the serious thinking face seen here.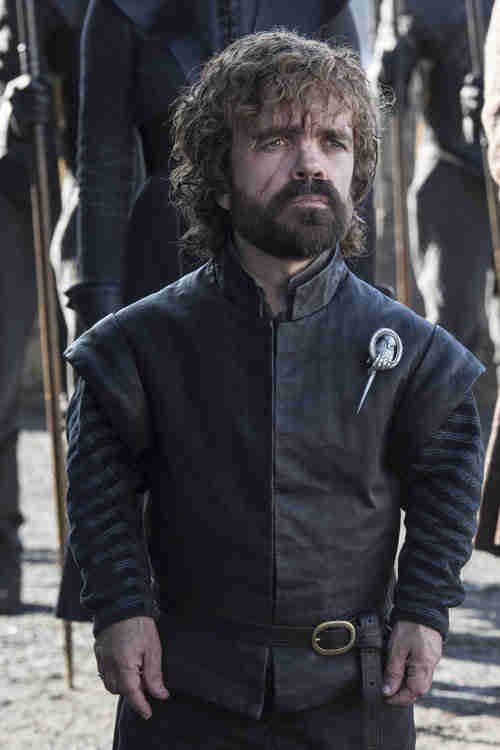 Tyrion Lannister wears his badge well
It's your dude Tyrion. He's back! He's got his cool badge again! He's looking stern!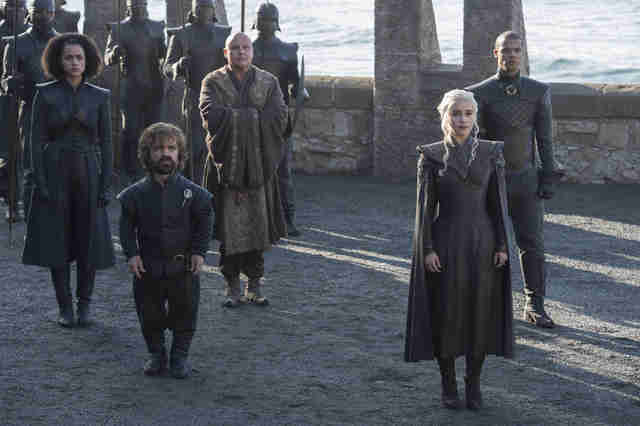 Daenerys, Tyrion, Varys, Grey Worm, and Missandei stand in formation
This is an impressive bunch, and they look ready to take over your Sunday nights this summer. But the bigger question is this: Who are they staring at? Who would dare challenge Daenerys and her crew? It's gotta be the robots from Westworld, right? There's really no other explanation I'm buying -- at least, until I see more photo evidence. 
Sign up here for our daily Thrillist email, and get your fix of the best in food/drink/fun.