Getaway Guide: July 4th Weekend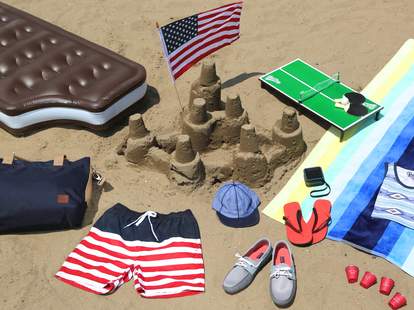 This weekend, we're gonna party like it's 1776. If you're not planning to do the same we'll assume you're a wimp, a communist, or maybe just Canadian. But if you ARE celebrating Freedom, don't half-ass the look: rock 'Merican Summer threads — it's what Uncle Sam would do. We've got what you need to wear, and handy tech and party gear too. And it's all been dipped in 100 percent pure Bald Eagle tears. Check out the whole collection and gear up for your most patriotic getaway yet.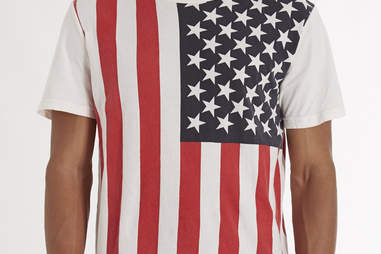 Wrap yourself in Old Glory.
Premium leather, contrast stitching.
Actual tables are hard to carry.
A wearable pick up line.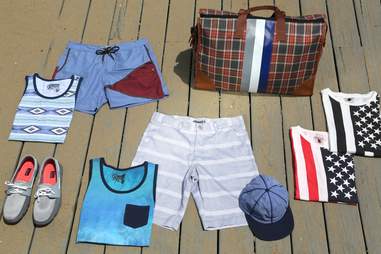 Anthony Humphreys
This is all perfect for the rest of Summer too: pack up everything in the Check Trellic Weekender from Of All Threads ($39), slip on high-end, go-anywhere sport loafers from SWIMS ($169), and get yourself to the beach.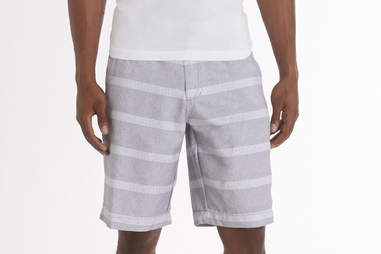 Lightweight shorts with lighter stripes.
'MERICA. 'Nuff said.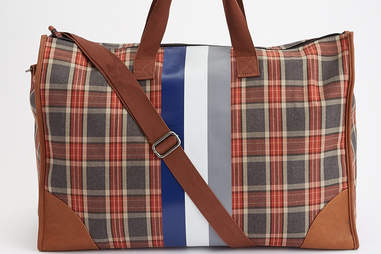 Guaranteed to stand out in the sand.
BBQ anywhere, secret agent-style.