Yui Mok - PA Images/PA Images via Getty Images
Yui Mok - PA Images/PA Images via Getty Images
The Full Allegations Against Hollywood Mogul Harvey Weinstein
In the past week, allegations of sexual harassment, assault, and misconduct have surfaced about movie executive Harvey Weinstein. Known for shepherding award-winning films like Pulp Fiction, Shakespeare In Love, and The King's Speech, Weinstein's reputation came to a head when the New York Times published a story describing multiple abusive incidents involving the producer and a toxic company culture. Two more reports followed: an article in the New Yorker alleging multiple instances of rape and another piece in the Times detailing additional reports of harassment, which include incidents involving actresses Gwyneth Paltrow and Angelina Jolie.
In response, many prominent actresses, some who worked with Weinstein in the past, have condemned his actions and offered support to his victims in statements to the press, including Rose McGowan, Meryl Streep, Judi Dench, Kate Winslet, Rebecca Hall, Nicole Kidman, Jessica Chastain, Lena Dunham, Glenn Close, Minnie Driver, Heather Graham, Gretchen Mol, Julianne Moore, and Jennifer Lawrence. The ensuing scandal, which resulted in the firing of Weinstein from his eponymous The Weinstein Company (which he and his brother Bob founded after years at Miramax Films), continues to balloon and develop.
With articles appearing across multiple media outlets and related conversations unfolding on social media platforms, the story of Weinstein's downfall, and the ensuing controversies surrounding it, are complex. For some, he's a familiar Hollywood figure -- a recurring fixture of tabloid tales, movie premiere photos, and award show interviews. For others, his name is vaguely familiar and tied to the movie-going experience. The latter is unlikely to remain the case: With these allegations, his name will be synonymous with a type of abuse of power that's all too common, regularly overlooked, and increasingly being exposed in Hollywood and other industries.
What follows is an account of Weinstein's career and the timeline of allegations that have occurred over the past week, an urgent story that only exists thanks to the dogged reporting of the journalists who have chased this story and the brave testimonials of the women who have spoken out.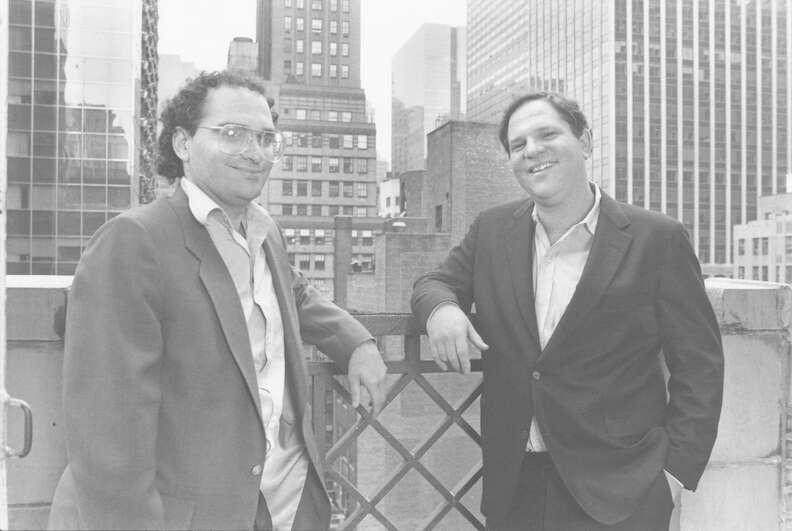 The pre-mogul days and the rise of Miramax
Born in 1952 in Flushing, New York, Harvey Weinstein got his start in the entertainment business during the 1970s in a creative field known for rough-hewn culture: rock 'n roll. With fellow University of Buffalo student Horace "Corky" Burger, Weinstein founded Harvey and Corky Presents, a concert promotion business that would bring big name acts like Frank Sinatra, Bette Midler, and the Grateful Dead to the Buffalo area.
From the beginning, Harvey collaborated with his younger brother Bob. The two loved movies, and after using concert profits to renovate the Century Theater, a 2,000 seat movie palace on Main Street in Buffalo, Harvey cashed out of the music business to stake a claim in the movie business with his brother. The result was an independent film distribution company, Miramax, named after their parents: their father Max and their mother Miriam.
Despite some initial financial setbacks in the 1980s, the company finished the decade by distributing two films that would represent its core business in the years to come: Cinema Paradiso, an Italian drama that Miramax sold to audiences in a shortened version and ended up winning the Oscar for Best Foreign Language Film, and Sex, Lies, and Videotape, director Steven Soderbergh's break-out debut from the Sundance Film Festival. A combination of foreign art-house films and stylish dispatches from America's booming indie film movement, eventually accompanied by more commercial genre films produced by Bob under the Dimension Films banner (including low-budget Hellraiser, Children of the Corn, and Highlander sequels), would define the Miramax brand for filmgoers who began to recognize the company's block-lettered logo.
The '90s were a productive period for Miramax and Harvey Weinstein. Movies like Reservoir Dogs, The Crying Game, The Piano, Pulp Fiction, Clerks, Heavenly Creatures, Muriel's Wedding, Chungking Express, Flirting with Disaster, Dead Man, Trainspotting, Swingers, Sling Blade, and Citizen Ruth helped establish the company's reputation as a purveyor of cultural products with a veneer of artistry and hip sophistication. But, more importantly to investors, they often had real commercial appeal. In 1993, Disney took notice and purchased the studio in a reportedly $60 million deal, allowing Harvey and his brother to continue running the business.
But as the actresses who've spoken out attest, this period of success was a hotbed for misconduct. In the Times report, Gwyneth Paltrow describes an encounter with Weinstein when she was 22 years old. The daughter of director of Bruce Paltrow and Blythe Danner, a Hollywood kid who called Steven Spielberg her godfather, Paltrow was ready to breakout as the star of the 1996 adaptation of Emma, which Weinstein was producing. As she details, Weinstein allegedly put his hands on her and invited her to his bedroom for a massage. She rejected him and told her then boyfriend Brad Pitt, who confronted Weinstein at a theater premiere. Later, the producer shouted at her on a phone call, berating her for telling others about the incident. "He screamed at me for a long time," Paltrow told the Times. "It was brutal."
Becoming an Oscars power player
Throughout his career, Weinstein chased the legitimacy and reverence that comes with winning Hollywood's biggest award. The company's signature hit, Pulp Fiction, was nominated for Best Picture in 1995, but famously lost to Forrest Gump. In 1997, Miramax won its first Best Picture Oscar for director Anthony Minghella's war drama The English Patient. Two years later, the company won the award again for Shakespeare in Love, a historical romance starring Joseph Fiennes and Gwyneth Paltrow, who also won Best Actress for her work in the film.
If the Oscars were a code, Harvey Weinstein cracked it. Even after leaving Miramax in 2005, when they launched The Weinstein Company, the brothers continued to collect trophies; as recently as 2010 and 2011, the brothers' company released two Best Picture winners in a row, The Artist and The King's Speech. Though the company has reportedly struggled financially in recent years, it released its biggest box office hit in 2012, Tarantino's Django Unchained, and last year's drama Lion went onto earn six Academy-Award nominations, including one for Best Picture. Harvey was down, but certainly not finished.
As he was building his business, the mogul, known for his bulky figure and barking voice, was also building a reputation both within the industry and in pop culture as a bully. In a New Yorkprofile from 2001, director James Ivory remarked that Weinstein was both "a genius and an asshole." He inspired a temper-tantrum throwing character named "Harvey Weingard" on Entourage, got name-checked in a gag about sexual harassment on 30 Rock, and provided the punchline for a Seth MacFarlane joke about his inappropriate behavior with young actresses at the 2015 Academy Award Nominations announcement. That often cruel temperament is documented in Down and Dirty Pictures, author Peter Biskind's essential tome of the '90s independent film boom, which portrayed the executive as a menacing, intimidating presence; Biskind notes Harvey's notoriety for "malice" and "brutality," two words that have reappeared throughout the recent coverage.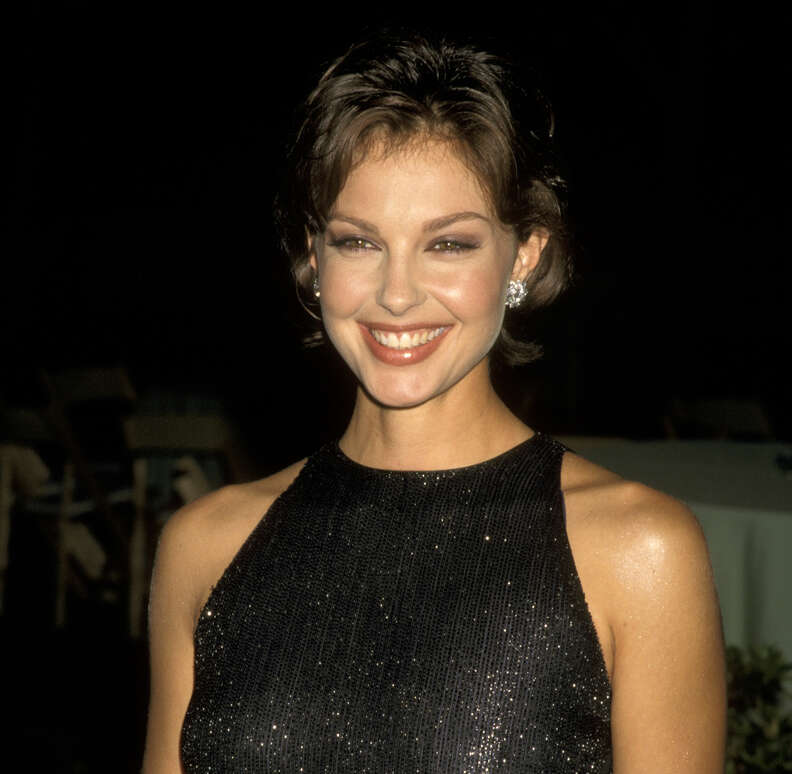 The first series of public allegations
On October 4, Harvey Weinstein was reportedly in the editing room, working on his latest movie, The Current War, a historical drama with Oscar hopes starring Benedict Cumberbatch as Thomas Edison. As noted by Variety, he was also assembling a legal team and reaching out to crisis management PR firms. The report claimed that both the New York Times and The New Yorker were set to publish lengthy pieces about "sexual allegations" and "improper workplace behavior." In a statement to the Hollywood Reporter, Weinstein gave a glib assessment of the situation: "The story sounds so good, I want to buy the movie rights."
His tone soon changed. The New York Times story by Jodi Kantor and Megan Twohey, published on October 5, was damning in its scope and meticulous in its reporting. The article first detailed an account from actress Ashley Judd, who described an incident in which she was sexually harassed by Weinstein at the Peninsula Beverly Hills Hotel. During an off day from shooting her movie Kiss the Girls, Judd thought she would be attending a breakfast business meeting, but was instead invited up to the executive's room, where he greeted her in a bathrobe, requested a massage, and asked her to watch him take a shower. (Judd previously told this story in an interview with Variety in 2015 but the Hollywood producer went unnamed at the time.)
From there, the article lays out a pattern of toxic behavior, ranging from unwanted physical contact to verbal harassment, and dissects a corporate culture of intimidation, secrecy, and silence. Given Weinstein's position within Hollywood and beyond, the voices in the piece claimed there was a potentially steep price to pay for speaking out. Many of the revelations are sourced from an internal memo, obtained by the Times reporters and written by former Weinstein Company employee Lauren O'Connor, which describes "a toxic environment for women at this company."
The multiple allegations of abuse suggest that Weinstein would specifically prey upon actresses or assistants looking to get a start in the business, using his status and power to arrange meetings with unsuspecting young women. These fraught encounters occasionally led to lawsuits. According to the Times, Weinstein reached settlements with at least eight women, which included "a young assistant in New York in 1990, an actress in 1997, an assistant in London in 1998, an Italian model in 2015 and Ms. O'Connor shortly after, according to records and those familiar with the agreements."
While denying many of the charges in the press and threatening his own lawsuit against the Times, Weinstein also released his own lengthy statement published in full by the paper on October 5. In addition to (incorrectly) quoting a lyric from a Jay-Z song, the mogul attempted to excuse his own behavior by blaming the workplace culture of the '60s and '70s, arguing "that was the culture then." He then went on to claim he would be focusing his attention on battling the National Rifle Association, taking down President Trump, and taking a leave of absence in the hopes that he could earn a "second chance in the community."
That hope appeared more and more absurd over the coming days. On Friday night, the Huffington Post published a harrowing account from TV journalist Lauren Sivan of an alleged incident between her and Weinstein at his now closed downtown Italian restaurant Cafe Socialista in 2007. According to Sivan, Weinstein cornered her while offering a tour of the kitchen and attempted to kiss her. When she rejected his advances, he began to masturbate in front of her, then ejaculated in a nearby potted plant. "Yeah. This happened," Sivan tweeted after the article's publication. "Luckily I didn't need a job or favor from him + didn't have to be polite. Others did. Keep that in mind."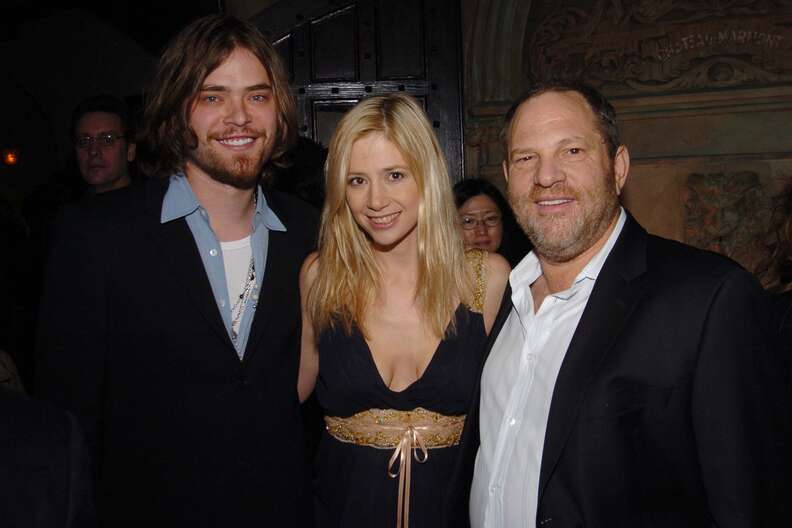 The second series of allegations
On the night of Sunday, October 8, The Weinstein Company announced that its founder was effectively fired. "In light of new information about misconduct by Harvey Weinstein that has emerged in the past few days, the directors of The Weinstein Company -- Robert Weinstein, Lance Maerov, Richard Koenigsberg and Tarak Ben Ammar -- have determined, and have informed Harvey Weinstein, that his employment with The Weinstein Company is terminated, effective immediately," read a statement from the board members. It was a change from the talk of prolonged leave suggested days earlier.
The termination arrived after stories of corporate intrigue in the press, with anonymous tipsters in the New York Post suggesting Harvey's younger brother Bob may have been "the mastermind" behind the Times article. ("These assertions are untrue," Bob Weinstein told Page Six.) On Monday, an email sent by Harvey Weinstein to prominent colleagues begging for help was leaked to the press. "Just give me time to have therapy," he wrote. "Do not let me be fired. If the industry supports me, that is all I need."
On Tuesday, October 10, a detailed New Yorker exposé by reporter Ronan Farrow -- the 29-year-old son of actress Mia Farrow -- documented the stories of 13 women accusing the mogul of abusive behavior. In one story, Italian actress Asia Argento describes being raped by Weinstein in France at the Hôtel du Cap-Eden-Roc in 1997. She arrived for a party but found Weinstein alone in his bedroom. He left for a moment, returned in a bathrobe, asked for a massage, and then forcibly performed oral sex on her as she told him to stop. "I said, 'No, no, no.' . . . It's twisted," she explained in the article. "A big fat man wanting to eat you. It's a scary fairy tale."
Her description of the events are echoed throughout other testimonies in the New Yorker piece. Actress Mira Sorvino, who won an Oscar for her role in the 1995 Miramax comedy Mighty Aphrodite, alleges that Weinstein massaged her shoulders and chased her around a room. French actress Emma de Caunes says he took her up to his hotel room to retrieve a book he wanted her to read for a possible movie adaptation, slipped away to turn on the shower, and then emerged fully naked and erect. He instructed her to lie on the bed. She reportedly fled.
Rosanna Arquette, who appeared in Pulp Fiction, describes an incident in the early '90s where Weinstein invited her to dinner to pick up a script for a new film. She was instructed to go up to his room, where he greeted her in a bathrobe exposed himself to her while demanding a massage. She believes her career suffered because she rejected his advances. "He's going to be working very hard to track people down and silence people," she says in the piece. "To hurt people. That's what he does."
The New Yorker also obtained audio of an exchange between Weinstein and Ambra Battilana Gutierrez, a Filipina-Italian model who worked with the NYPD on a sting operation against Weinstein following her alleged assault. In the recording, which you can listen to below, Weinstein can be heard pleading with Gutierrez to enter his hotel room. "Don't have a fight with me in the hall," he says. "Please, I'm not going to do anything. I swear on my children. Please, come in." When she brings up him touching her breasts the day before, he simply says, "I'm used to that."
In the second Times story published on October 10, alongside Gwyneth Paltrow, actress-director Angelina Jolie told her own story about Weinstein. Jolie, who had a role in the 1998 Miramax comedy Playing by Heart, described an experience receiving "unwanted advances" in a hotel room. "I had a bad experience with Harvey Weinstein in my youth, and as a result, chose never to work with him again and warn others when they did," she told the Times in an email. "This behavior towards women in any field, any country is unacceptable."
Five more women spoke out in the Times story, including actress Katherine Kendall, who alleges that, in 1993, Weinstein brought her back to his apartment under a professional assumption, only to strip nude and request a massage. "He literally chased me," she said. "He wouldn't let me pass him to get to the door."
The response and fallout
The stories in the New York Times, The New Yorker, and the Huffington Post have had expected reverberations throughout Hollywood, politics, and media circles. Some figures mentioned in the articles, like the actress and activist Rose McGowan, who reached a settlement with Weinstein after an incident at the Sundance Film Festival in 1997, immediately used social media to publicly speak out against him. "Men in Hollywood need to change ASAP," McGowan told the Hollywood Reporter in an interview. "Hollywood's power is dying because society has changed and grown, and yet Hollywood male behavior has not. It is so not a good look. In the way cooler than Hollywood world I live and work in, I am actually embarrassed to be associated with it."
Along with Meryl Streep, Judi Dench, and Kate Winslet and other actresses with ties to Weinstein's work, prominent names like Jennifer Lawrence, Nicole Kidman, Jessica Chastain, and Lena Dunham have spoken out in solidarity, as have actors like George Clooney and Leonardo DiCaprio, and directors James Gunn and Kevin Smith, who were there for Weinstein's biggest years in the independent film world. Ben Affleck also spoke out, though almost immediately found himself at the center of another investigation. Lindsay Lohan was the rare performer who came to Weinstein's defense in a now deleted Instagram video.
Matt Damon, the cowriter and star of one of Miramax's biggest critical and box office hits, Good Will Hunting, has also come under scrutiny. In an article published on Sunday for The Wrap, veteran film journalist Sharon Waxman wrote that she worked on a story about Weinstein's sexual misconduct for the New York Times in 2004, but that the story was "gutted" after Damon and Russell Crowe called to help have the story killed and Weinstein exerted pressure on the paper.
In an interview with Deadline, Damon denied that he was told to help discredit the story and said he never witnessed any wrongdoing. "If there was ever an event that I was at and Harvey was doing this kind of thing and I didn't see it, then I am so deeply sorry, because I would have stopped it," he said. "And I will peel my eyes back now, farther than I ever have, to look for this type of behavior. Because we know that it happens. I feel horrible for these women and it's wonderful they have this incredible courage and are standing up now." (Crowe has yet to comment on his role in the story.)
Since the allegations have come to light, Weinstein's story has also become a partisan football for politicians and pundits to toss back and forth. The producer was a prominent supporter of the Democratic Party, having given nearly $1 million in his own name since the 2000 election according to a breakdown on Business Insider. (The Washington Posthas reported that many politicians have pledged to give back his donations since the story of his abuse allegations broke.) He also had ties to Hillary Clinton, who he was a vocal supporter of, and President Obama's oldest daughter Malia interned at his company last year.
Both Clinton and Obama have issued statements condemning his actions. President Obama said he was "disgusted" by the news. "I was shocked and appalled by the revelations about Harvey Weinstein," wrote Clinton. "The behavior described by women coming forward cannot be tolerated. Their courage and the support of others is critical in helping to stop this kind of behavior."
Even President Donald Trump, who himself has faced multiple allegations of sexual assault over his lifetime, commented on the situation. "I've known him for a long time," said President Trump when asked about Weinstein. "I'm not at all surprised." His son Donald Trump Jr. has been almost gleefully tweeting about the situation. "I can't wait for the Oscar's," he wrote. Trump surrogates like Kellyanne Conway have also weighed in. "It took Hillary abt 5 minutes to blame NRA for madman's rampage," she tweeted. "But 5 days to sorta-kinda blame Harvey Weinstein 4 his sexually assaults."
With Weinstein removed from his company and reportedly fleeing to Europe for sex addiction rehab, the controversy continues to unfold as more women speak out and stories of the cover-up emerge. On October 11, The Guardian published an account of Weinstein's abusive behavior by actress Léa Seydoux; actress-model Cara Delevingne took to Instagram the same day to recount her own story. Like the similar situations with comedian Bill Cosby, TV news executive Roger Ailes, or cable loudmouth Bill O'Reilly, Weinstein's public downfall arrived late in a long career, only after decades of reigning over an industry, taking advantage of the vulnerable, and using his considerable power to squash dissent.
On Tuesday night, his wife Georgina Chapman announced that she was leaving him as well. Harvey Weinstein, once the celebrated and proud bully of Hollywood, appears to be completely alone.
Sign up here for our daily Thrillist email and subscribe here for our YouTube channel to get your fix of the best in food/drink/fun.