Inside the Perfectly Selected Music of 'Big Little Lies'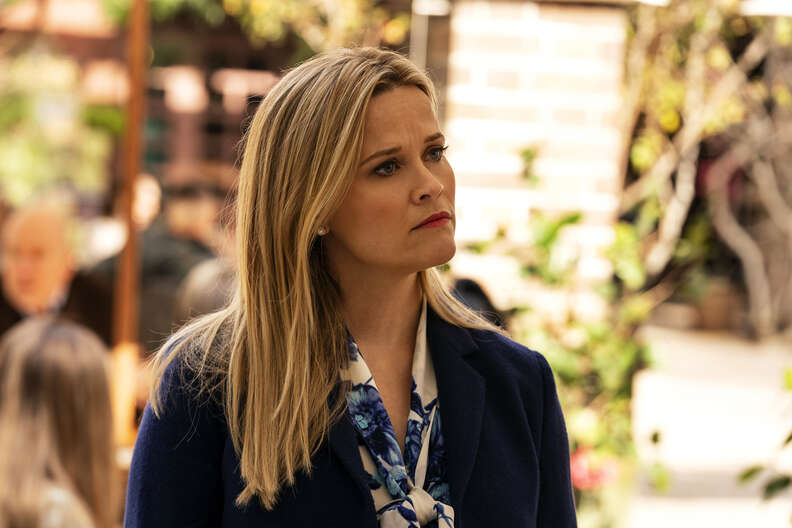 Along with unparalleled ocean views, bountiful glasses of wine, and withering looks, Big Little Lies constantly serves up songs that brighten up the trip to Monterey. From the show's mood-setting opening theme, "Cold Little Heart" by English singer Michael Kiwanuka, to the impeccable DJ skills of Madeline's playlist-wielding younger daughter, Chloe, killer music is as essential to the show's aesthetic as gossip, rivalry, and deception. The show engulfs you in its uneasy, moneyed ambiance one track at a time -- and it continues to do so in its Meryl Streep-assisted second season.
Though music-obsessed filmmaker Jean-Marc Vallée did not direct any of the season two episodes -- he was apparently busy with HBO's Zeppelin-filled Sharp Objects -- American Honey director Andrea Anrold stepped in, presumably bringing her own musical taste to the proceedings. So far, Season Two's music cues have been tastefully eclectic like the first season, switching from offbeat covers, like Sinead O'Connor's version of Nirvana's "All Apologies," to character-specific picks, like Jane's beach dance sequence scored to Sufjan Steven's "Mystery of Love" off the Call Me By Your Name soundtrack. When it comes to needle drops, the show's still got it.
With Season Two already underway, we're taking a closer look at the way the series uses music to reveal deeper truths about the its complex, secret-obsessed characters. As Renata might say, the music on Big Little Lies will not not be good.
Stream the official soundtrack for Big Little Lies below.
The opening credits scene sets the mood
HBO shows are known for their elaborate opening credits sequences -- think of the map in Game of Thrones or the player-piano-powered milk men of Westworld -- but the scenic entry into the world of Big Little Lies is a mellower introduction. Instead of wowing you with special effects, the credits shows you the main characters as they drive through Monterey with their children to school. If anything, the trek is similar to the "Woke Up This Morning" journey home to New Jersey that began every episode of the network's most iconic hit, The Sopranos.
What's the secret ingredient of the opening? The moody track that soundtracks the trip. It's called "Cold Little Heart" and it's by British soul singer Michael Kiwanuka, who used a 10-minute version of the track to open up his album Love & Hate last year. While the longer version uses a tension-filled instrumental passage to draw you into the rest of the song's unnerving ambience, a shorter radio-edit is also available. That's probably the take that Reese Witherspoon's always-on-the-go Madeline would prefer, but I like to think that Chloe insists they listen to the extended cut on the way to soccer practice.
Thought you might not notice it right away, the version that plays over the opening credits in Season Two is slightly different. You don't hear that distorted guitar tone right away anymore and the percussion is way more subdued. (It sounds like the Season Two version has little hand-claps on it.) If you'd like you can compare the Season One version and the Season Two version, and decide which one you prefer. Personally, I think I like the original Season One cut more.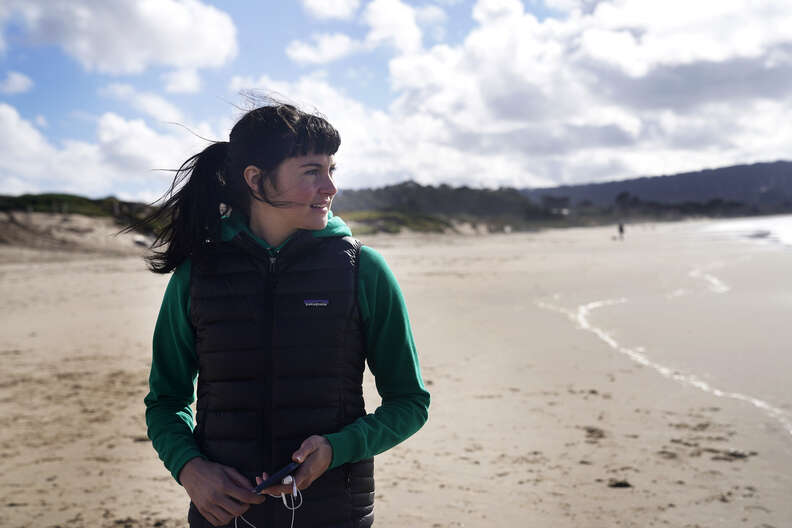 The songs speak for the characters
With lyrics about secrets and playing games, "Cold Little Heart" is the perfect opening salvo for a show about deception. The rest of the songs picked for Big Little Lies are similarly on point. When Shailene Woodley's Jane Chapman goes for an angry run, she sings along to Martha Wainwright's cathartic "Bloody Motherfucking Asshole." (That song, oddly enough, was written about the singer's father, folk singer Loudon Wainwright III.) Similarly, the sparse piano ballad "September Song" by Danish songwriter Agnes Obel soundtracks Madeline's sadness when her daughter moves out; in Season Two, Madeline's daughter is shown listening to Portishead's "The Rip," an appropriately bummer of a track.
At the same time, the David E. Kelley-penned show also uses music to complement the spiky humor that keeps you tuning in every week. Occasionally songs are used to communicate truths about the one thing money can't buy: taste. In the most recent episode, Zoë Kravitz's yoga-loving mom Bonnie plays Sade's "Cherish the Day" during a tense dinner party. Of course, the much less cool Madeline thought it was an Adele track. It's a small moment, but it's the type of thing a lesser show would skip right over or put too much emphasis on. Big Little Lies lets it sit for just long enough.
The clever use of music is something that didn't exist in Liane Moriarty's novel. Instead, it's an invention of Vallée, who used to be a DJ, and music supervisor Sue Jacobs, who previously worked with the director and producer Witherspoon on the movie Wild. "He goes in knowing that he doesn't want a composer," Jacobs told Vulture in an interview. "He likes working with me in that way -- throw me a bunch of this and I'll throw you a bunch of that. He also knows when he needs an edge or something romantic, because he's telling his story through music and controls it that way."
Judging from the credits, Jacobs did not return for Season Two. (According to IMDB, she's been working on Sharp Objects, Netflix's Maniac, and a number of upcoming movies.) Instead, the music supervision for Season Two has come from a music supervision company called Earworm. They've kept the quality up, dropping tracks like Breton Wood's "Great Big Bundle of Love" in Episode 2 and Massive Attack's "Karmacoma" in Episode 3. The vibe is still there.
What musical surprises could the rest of the season have in store? Last year's finale centered around a costume-filled party, where Adam Scott's character dressed up like Elvis, so it's not unreasonable to think there might be some other music-adjacent event coming up in the final stretch of episodes of Season Two. Maybe a Monterey battle of the bands at the aquarium? A choir concert at the school? A rave in the back of the yoga studio? You'll have to keep watching to find out.