The 11 Most Shockingly Realistic Sex Scenes From 'Girls'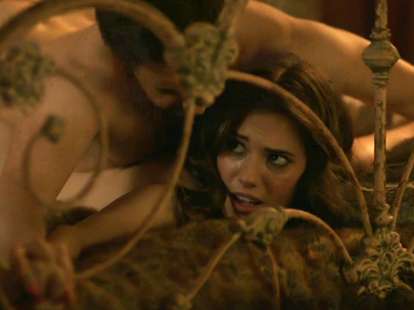 In the second season of Girls, Hannah Horvath (played by series creator Lena Dunham) turns down a freelance assignment for an "I Had a Threesome" first-person essay because "I have enough trouble just figuring out where to place my attention on one person's body."
That may have been one of Hannah's many sexual hangups, but as for the real Dunham, there was no X-rated scenario too outlandish to dramatize on her show. When it debuted in 2012, Girls quickly gained a raunchy reputation. Fans came to know that the comedy was at its best while portraying sex in all its messy, authentic, bare-skinned glory. With the show now wrapping up with the conclusion of Season 6, we've rounded up Girls' 11 most embarrassingly awful -- and thus, terrifically funny -- sex scenes.
11. "Vagina Panic," Season 1
In one of Girls' very first sex scenes, gawky man-child Adam (Adam Driver) goes at it missionary-style with Hannah Horvath (Lena Dunham) in his grody Brooklyn apartment. "Yeah, you like that?" he snarls. In the cooing tones of a customer-service rep, a motionless Hannah replies, "I like that. I like everything. I like what you're doing." That one exchange tells pretty much all you need to know about sex in your 20s: The guy doesn't really know how to satisfy the girl, and because the girl's preoccupied with making sure the guy thinks she's satisfied, she's just as clueless about it.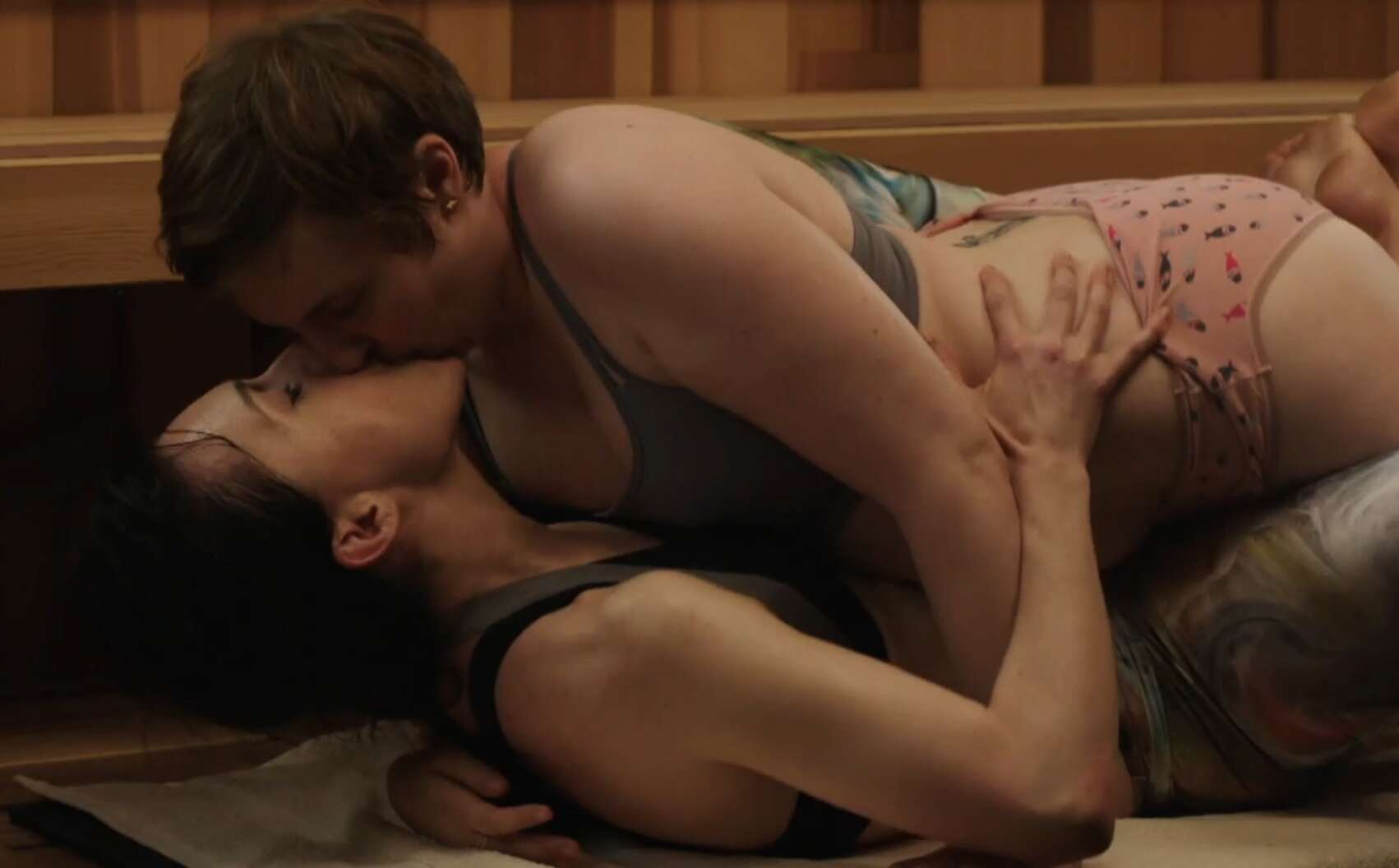 10. "Queen for Two Days," Season 5
Hannah goes down on a girl -- a fitness instructor, no less! It's not surprising that a straight chick like Hannah would pitstop on the Isle of Lesbos, considering she's itching to dump her boyfriend Fran (Jake Lacy) while stuck on a ladies-only "queening" weekend with her mom (Becky Ann Baker). What's hilariously life-like about her same-sex foray is how she's instantly like, You know what, I'm not really into this, it's too hot in here, whatever, not feeling it, I'm outtie.
9. "Iowa," Season 4
Marnie gets motorboated between her ass cheeks while leaning over her kitchen sink. This is a thing people do, apparently. And both she and her man-crush Desi (Ebon Moss-Bachrach) find total enjoyment in it. Just when you think the only thing embarrassing about this scene is your own reaction to it, Marnie brings the blunder when she mishears Desi saying, "Oh, I love that." "I love you, too," she whispers breathlessly. Surprise!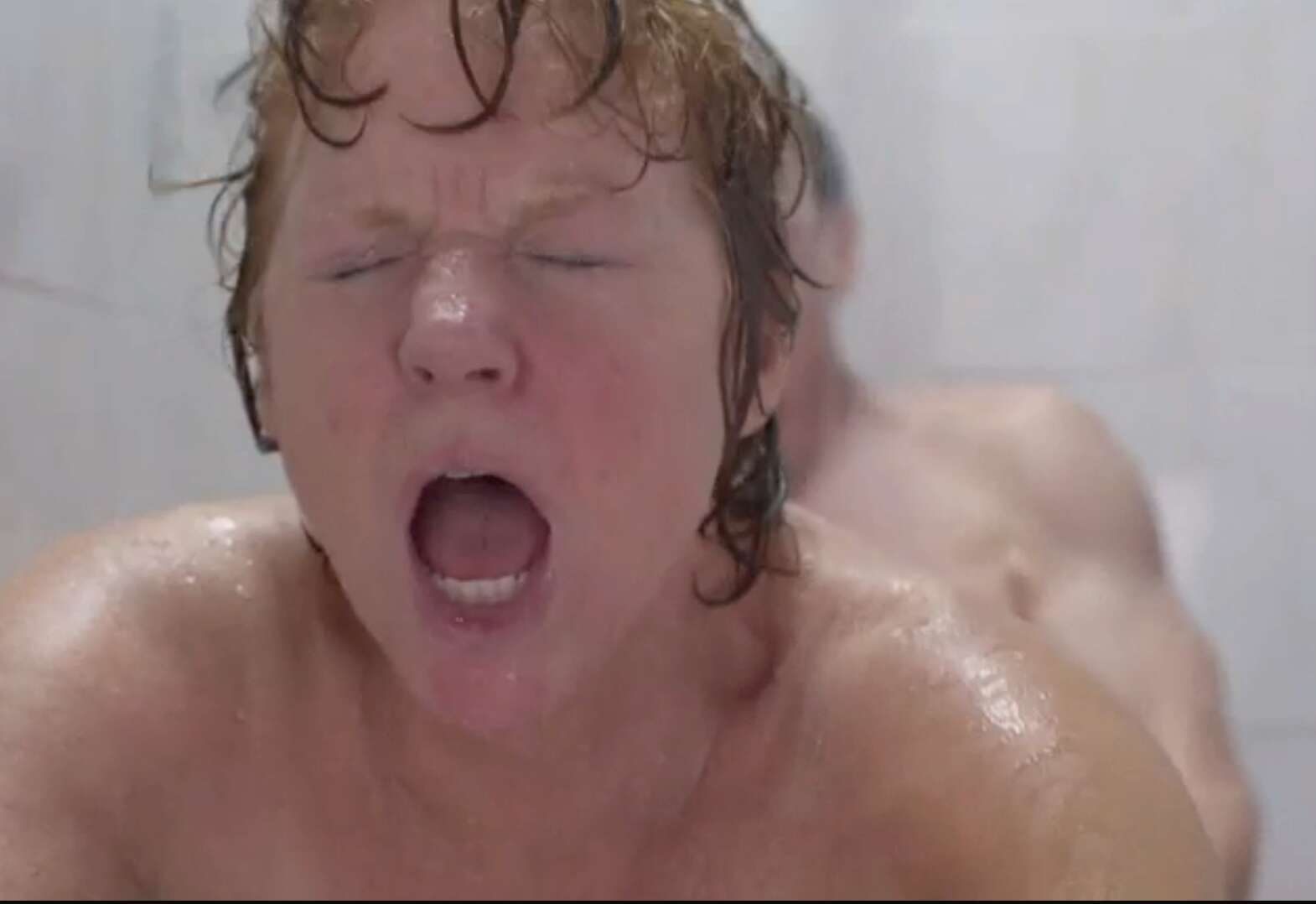 8. "The Return," Season 1
Theory: Shower sex is overrated. Proof of that theory: When Hannah's parents (Becky Ann Baker and Peter Scolari) do it doggy-style under hot running water on the night of their anniversary (aww!), dad loses his balance, topples over the lip of the tub, and winds up concussed on the bathroom floor. Let this be a lesson to you kids.
7. "Weirdos Need Girlfriends Too," Season 1
Subpar sex is one affront to life in your 20s. Another is your cramped, shoddy apartment, with paper-thin walls that offer no auditory escape from the subpar sex your roomie's having. That's what Hannah's flatmate Marnie (Allison Williams) puts up with when Adam sleeps over for the first time. His improvised dirty talk, of course, is insanely gross. "You were probably a really late walker," he tells Hannah mid-coitus, "and you were probably toilet-trained really late." WTF?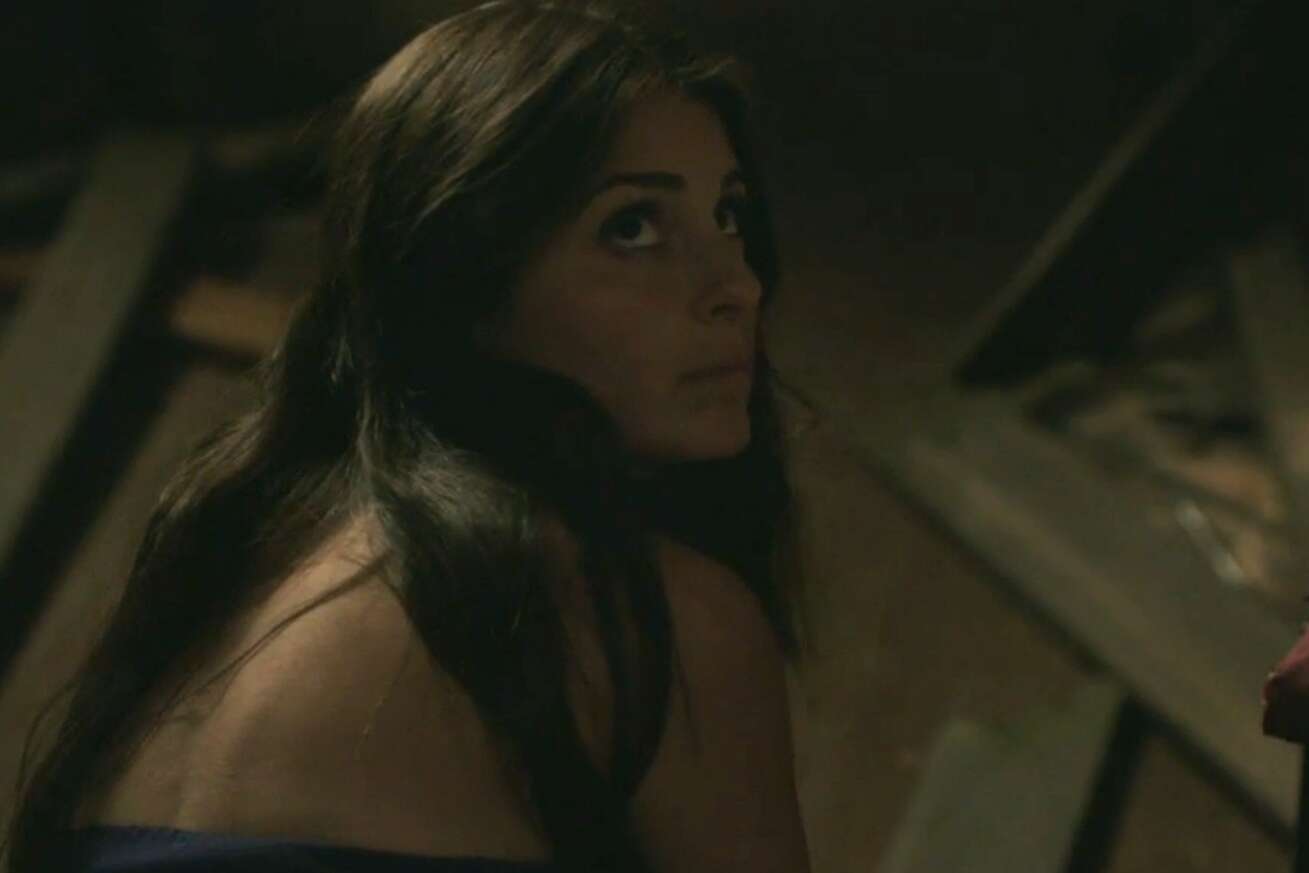 6. "On All Fours," Season 2
Sex scenes on Girls are funny-awkward, except for this one time, when it was kinda awkward-awful and more like a horror flick than a sitcom about a plucky bunch of 20-something New Yorkers. Hell-bent on ruining his relationship with Natalia (Shiri Appleby), Adam instructs her to crawl to his bed, where he promptly jerks off to whatever twisted fantasy is lodged in his noggin. "I, like, really didn't like that," Natalia says. Yup.
5. "Painful Evacuation," Season 6
Once again arched over her sink, Marnie misses out on an orgasm when her maybe-boyfriend Ray (Alex Karpovsky) asks her to count down from five... then prematurely ejaculates anyway. She inexplicably tells him, "I wanna die inside the mouth of a lion with you. And that way we can be together forever, even in the moment of our own death. Your death and my death, right? ... Hello? I would literally die for someone to say that to me." Then she shoves a wad of paper towels between her thighs to clean up. Seriously, sex is like the weirdest thing people do.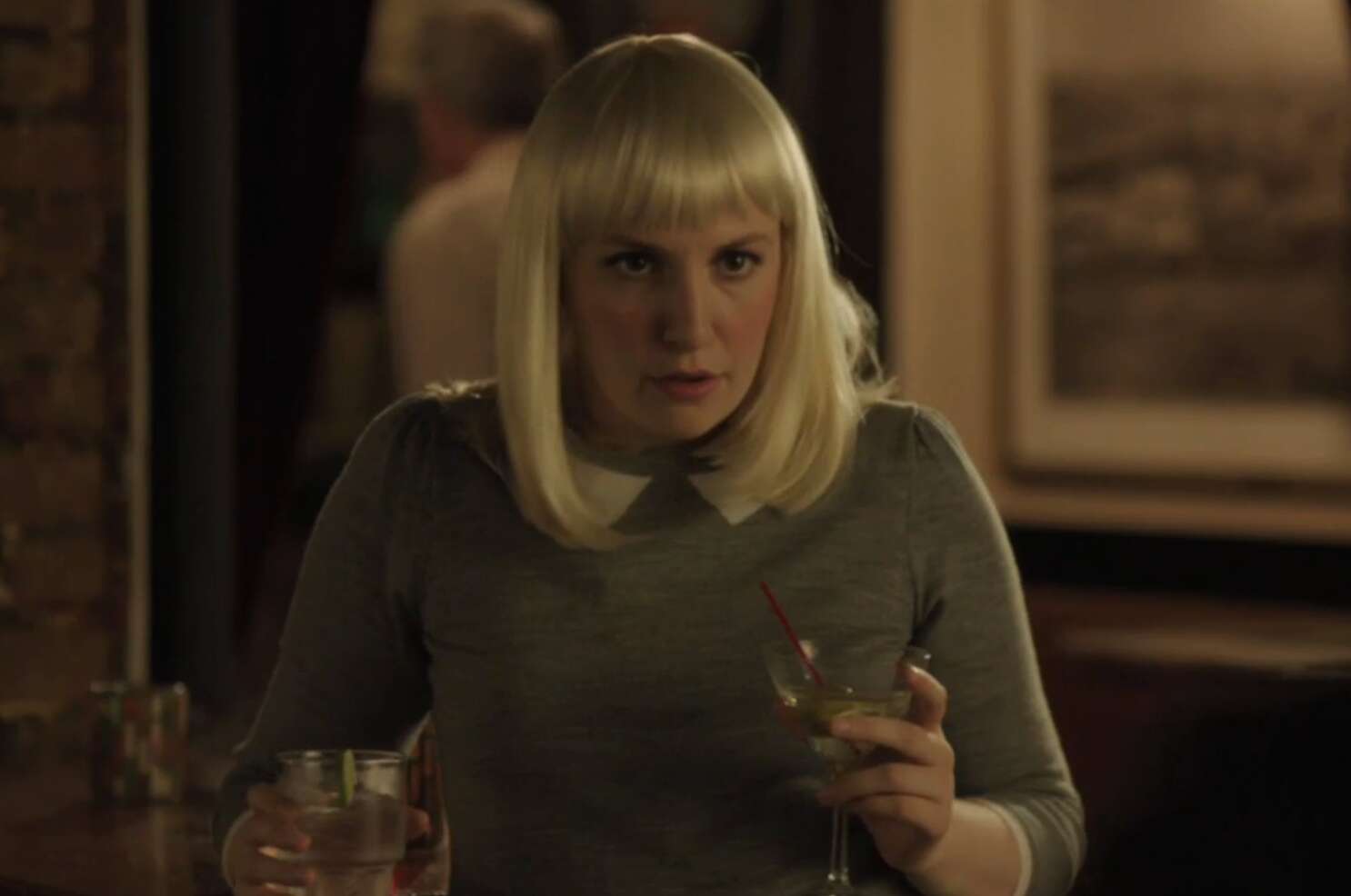 4. "Role-Play," Season 3
Role-playing is another one of those naughty diversions that sounds a lot more zzzexxxxy than it actually is. Hannah really zzzuckkks at it. Talking like a haughty 1940s film star in an ice-blonde wig, she reveals a weird, webbed bodysuit from underneath her street clothes. Adam cracks up. "Jesus Christ, you look like a Christmas tree," he tells her. This attempt at a sexcapade (which Adam bails on before anyone can finish) is like a lump of coal.
3. "Vagina Panic," Season 1
What's more awkward than sex with someone you barely know? Sex with someone you can barely stand. Marnie is long overdue to dump her college boyfriend Charlie by the series' second episode, but can't bring herself to pull the trigger. She also can't bring herself to look the poor guy in the face. (He seems like the kinda guy who'd call it "lovemaking," which... ew.) So instead, she proposes Charlie do her from behind. "You said [doggy] makes you feel like a piggy bank," he protests, to which Marnie replies, "No, I said it makes me look like a piggy bank."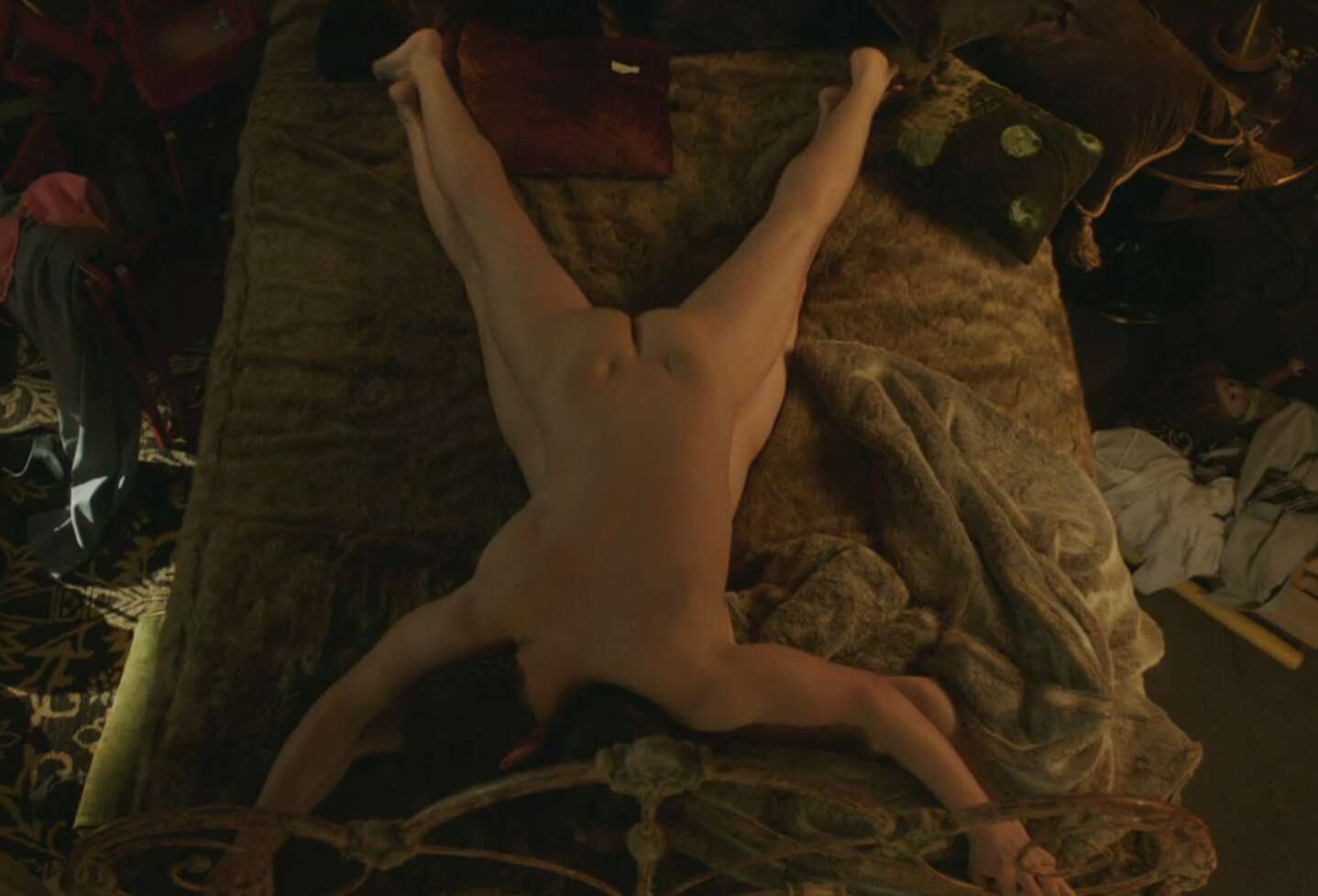 2. "Bad Friend," Season 2
For 50 cringeworthy seconds, Marnie has sex with a d-bag artist who goes by the full name of Booth Jonathan (Jorma Taccone). At least four sexual no-no's transpire within that time: Do not smoosh a woman underneath you on the bed so she has to focus more on breathing than fucking. Do not lie exactly spread eagle, one body atop of the other, because again, maintaining perfect balance isn't the priority here. Do not tell your sexual partner to "look at the doll" you've got strapped to your wrought-iron bed frame and describe the doll back to you, because for fuck's sake, copulation is not a performance-art project. Do not ask a woman if she's on The Pill two seconds before you come inside her. But if you're the Marnie in this situation, do bust out laughing as soon as the sex is over.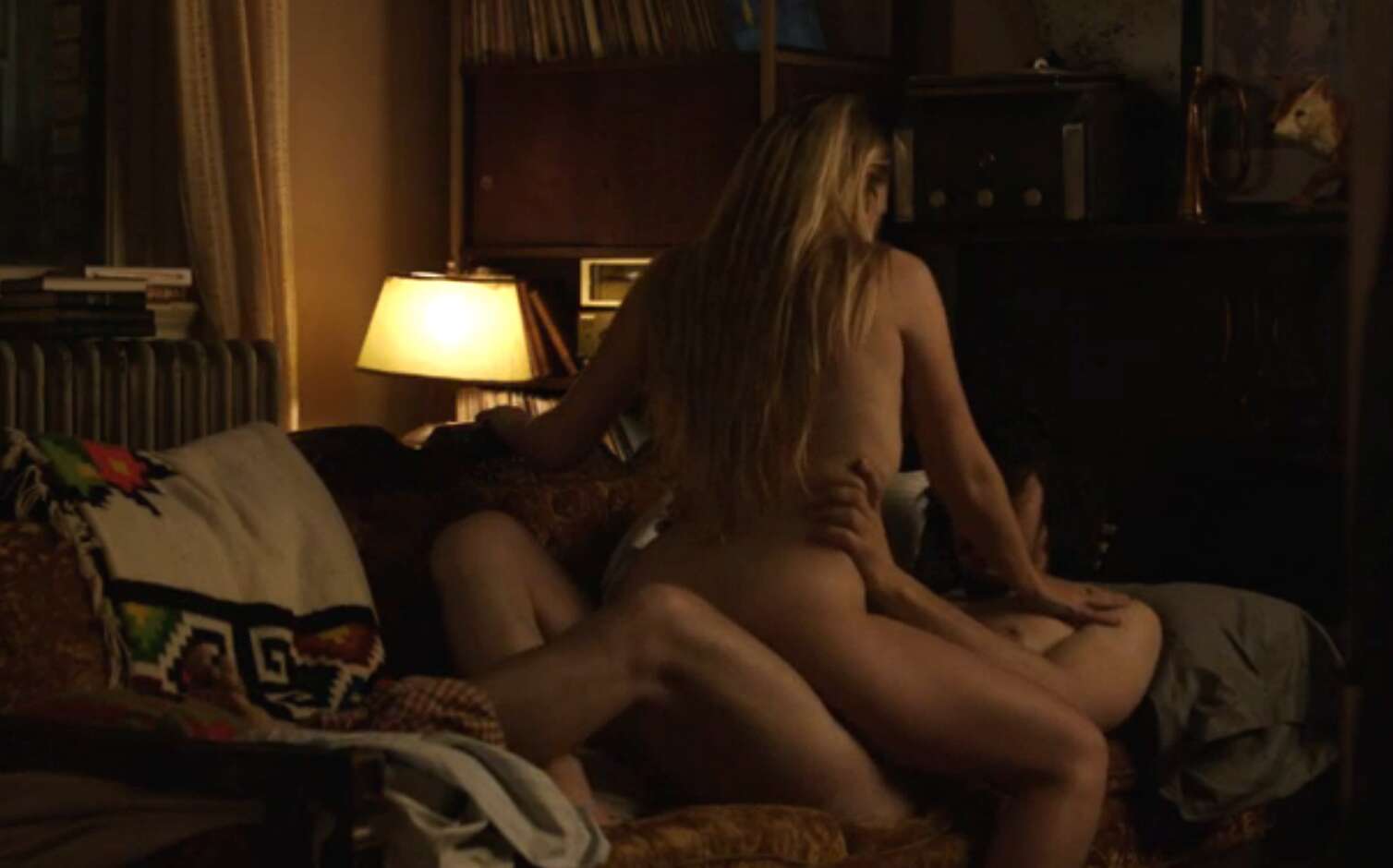 1. "Old Loves," Season 5
The most supremely realistic depiction of awkward sex on Girls arrives in the fifth season when the show's two most endorphin-addicted nymphos, Adam and Jessa (Jemima Kirke), finally hook up -- except the sex is surprisingly meh. After attempting several clumsy positions on Adam's dinged-up antique couch (a bad choice of locale), he finally wonders out loud, "Is this what bad sex is like?"
Sign up here for our daily Thrillist email, and get your fix of the best in food/drink/fun.
Rose Maura Lorre is a writer whose work appears on Vulture, Esquire.com, and Salon.