A new month is here, which means a fresh slate of HBO's usual range of high-profile originals and first television runs of major films. Here are all the movies and TV shows arriving on both the HBO GO and HBO NOW apps in the month ahead.
Recommended Video
Here's Every Oscar Nominee, From Worst to Best
Highlights
Fantastic Mr. Fox (available 10/1)
Wes Anderson's adapted Roald Dahl's beloved children's novel in the director's first stop-motion feature film. Featuring a sly George Clooney as the voice of the titular character, who's been busy pissing off farmers for stealing their crop, the movie showcases a classic man-versus-woodland-critters conflict. It's exactly what you would want out of an Anderson animated film, starring his typical cast of characters (Jason Schwartzman, Bill Murray, Owen Wilson, plus Meryl Streep)  as the voices of anthropomorphized creatures. It's also just plain cute.
Game Night (available 10/6)
One of the best comedies of the year follows a game night gone wrong in this surprisingly dark comedy-action-thriller hybrid. One of Max (Jason Bateman) and Annie's (Rachel McAdams) typical nights in with friends goes awry thanks to the intrusion of Max's annoying brother, Brooks (Kyle Chandler), who inadvertently gets the crew mixed up in a real-life mystery they're led to believe is a fake adventure game to solve. The comedic bits throughout the film are memorably specific -- from a tangent about Denzel Washington to a bullet extraction gone awry -- and everyone in the stacked cast is in peak form.
Camping: Series Premiere (available 10/14)
For their first collaborative television project since Girls, Lena Dunham and Jenni Konner are back with another HBO original dramedy, but instead of focusing on Brooklynite millennials, they take their writing talents to the woods. Camping follows tightly wound Kathryn, played by Jennifer Garner, who organizes an elaborate camping trip planned down to the minute to celebrate her husband Walt's (David Tennant) 45th birthday. With clashing personalities on the guest list, several tagalongs who invite themselves, and nature's ability to unleash its wrath, the controlling party planner and her relationships start to unravel, because a weekend in the woods is never really enough to save a marriage. 
The Post (available 10/27)
Steven Spielberg, Tom Hanks, Meryl Streep, and a dramatic retelling of a critical moment in American history -- need we say more? This 2018 Best Picture nomination follows Washington Post publisher Katharine Graham (Streep) and executive editor Ben Bradlee (Hanks) as they wrestle with the decision to publish the Pentagon Papers. It's a slick, big-budget Hollywood look at an era that echoes the current open antagonism between the White House and the free press.
 
Everything Else
Available 10/1
A Perfect Getaway (2009)
El Abogada (aka The Lawyer) (2016)
Analyze That (2002)
The Cooler (2003)
Dances with Wolves (Extended Version) (1990)
The Descent (Extended Version) (2006)
The Descent: Part 2 (2010)
The Devil's Rejects (Director's Cut) 2005
Early Man (2018) 
Fantastic Mr. Fox (2009)
Fifty Shades Darker (2017)
The Guru (2003)
HBO First Look: First Man 
House of 100 Corpses (2003)
House of D (2005)
The Human Stain (2003)
Inherent Vice (2014)
The Lost Boys (1987)
Lowriders (2017) 
Man on Fire (2004)
The Midnight Meat Train (Unrated Version) (2008)
Public Enemies (2009)
Queen of the World (HBO original)
Romeo Must Die (2000)
The Singing Detective (2003)
Starter for 10 (2007)
Taken (Unrated Version) (2009)
Taking Woodstock (2009)
The Thin Red Line (1998)
Underworld (Unrated Version) (2003)
Available 10/2
Student Athlete (HBO original)
Available 10/5
Entre Nos: A Stand-Up Comedy Special 
Animals, Season 3 Finale
Available 10/6
Flight of the Conchords: Live in London (HBO original)
Game Night (2018) 
Available 10/7
Ballers, Season 4 Finale
Available 10/8
RX Early Detection: A Cancer Journey with Sandra Lee (HBO Original)
Available 10/12
La Gran Promesa (aka The Big Promise) (2017)
Pod Save America (HBO original) 
Available 10/13
Maze Runner: The Death Cure (2018)
Available 10/14
Camping, Series Premiere
Magnifica '70, Season 3 Premiere 
Available 10/15
The Sentence (HBO Original)
Available 10/16
HBO First Look: Hunter Killer 
Available 10/19
Las Giretas de jara (aka Dark Buildings) (2018)
Available 10/20
My Dinner with Hervé (HBO original)
Available 10/22
Stolen Daughters: Kidnapped by Boko Haram (HBO original)
Available 10/25
HBO First Look: Bohemian Rhapsody 
Available 10/26
Gente De Zona: En Letra De Otro (HBO original)
Available 10/27
The Post (2017)
Scary Movies Available to Stream Exclusively on Halloween
AVP: Alien vs Predator (2004)
Alien: Covenant (2017)
Damien: Omen II (1978)
The Final Conflict (1981)
The Fly II (1989)
From Hell (2001)
The Hand That Rocks the Cradle (1992)
Hannibal (2001)
Incarnate (2016)
The Last House on the Left (2009)
The Mummy (1999)
The Mummy Returns (2001)
Omen IV: The Awakening (1991)
The Omen (1973)
Predator (1987)
Predator 2 (1990)
The Scorpion King (2002)
The Silence of the Lambs (1991)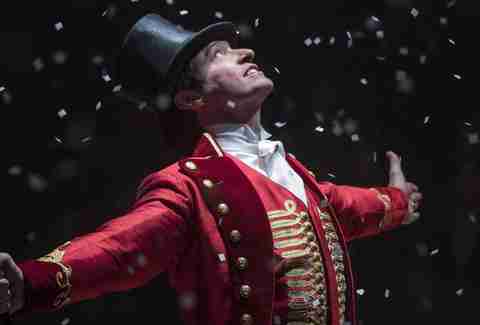 Everything that arrived in September
Available 9/1:
About Time (2013)
Altitude (2017)
Analyze This (1999)
Arthur (2011)
Bring It On (2000)
Bring It On Again (2004)
Bring It On: All or Nothing (2006)
The Brothers McMullen (1996)
The Core (2002)
Diary of a Wimpy Kid (2010)
Ferdinand (2017)
First Kill (2017)
Funny People (2009)
The Fabulous Baker Boys (1989)
Goodfellas (1990)
House of the Dead (2003)
House of the Dead 2 (2006)
Invincible (2006)
Jungle Master (2018)
The King and I (1956)
The Layover (2016)
Maverick (1994)
Miss Sherlock, Series Premiere
The Mummy (1999)
The Mummy Returns (2001)
Murder at 1600 (1997)
Preach (2016)
Reno 911: Miami (2007)
Ronin (1998)
The Scorpion King (2002)
Sherlock Holmes (2009)
Shrek 2 (2004)
Sleight (2017)
Step Up (2006)
Sugar Hill (1994)
Tim Burton's Corpse Bride (2005)
Wrong Turn 2: Dead End (Unrated) (2007)
Wrong Turn 4: Bloody Beginnings (Unrated) (2011)
Wrong Turn 5: Bloodlines (Unrated) (2012)
Available 9/2
The Mummy (2017)
Available 9/4
Hard Knocks: Training Camp with the Cleveland Browns, Finale
Available 9/7
Random Acts of Flyness, Season 1 Finale
Available 9/8
The Greatest Showman (2017)
Stand Up to Cancer (2018) (HBO original)
Available 9/9
The Deuce, Season 2 Premiere
Available 9/10
Swiped: Hooking Up in the Digital Age (HBO original)
Available 9/13
The Oslo Diaries (HBO original)
Available 9/14
Arli$$, Seasons 1–7
Gilberto Santa Rosa, 40… y Contando
Conversations with Gilberto Santa Rosa
Available 9/15
Pitch Perfect 3 (2017)
Available 9/21
Martar a Jesús (aka Killing Jesus) (2017)
Available 9/22
The Shape of Water (2017)
Available 9/24
Jane Fonda in Five Acts (HBO original)
Available 9/25
HBO First Look: The Old Man & The Gun
Available 9/28
La Palabra de Pablo (aka Pablo's Word) (2018)
Available 9/29
Phantom Thread (2017)
Available 9/30
Insecure, Season 3 Finale
Sign up here for our daily Thrillist email and subscribe here for our YouTube channel to get your fix of the best in food/drink/fun.