A new month is here, which means a fresh slate of HBO's usual range of high-profile originals and first television runs of major films. Here are all the movies and TV shows arriving on both the HBO GO and HBO NOW apps in the month ahead.
Recommended Video
These are the 3 Biggest Power Plays that Won Bran the 'Game of Thrones'
Highlights
Big Little Lies, Season 2 (HBO original) (available 6/9)
Reese Witherspoon and Nicole Kidman's breakout collaboration about scandal and murder in Monterey -- based on Liane Moriarity's novel of the same name -- was supposed to last one season. But after an awards season sweep and demand from fans, Season 2 was confirmed. The second installment finally hits HBO this June, picking back up where things left off with the Monterey Five as they're now called, forced to reckon with what happened and the secret that binds them together. They also have to face Perry Wright's mother, who's seeking justice; she's played by a little-known actress named Meryl Streep, beefing up the considerable star power of the show. It may be hard to top Season 1, but it's sure to be some of the best TV this summer.
Los Espookys (HBO original) (available 6/14)
Fred Armisen and Lorne Michaels teamed up with SNL writer Julio Torres and comedian Ana Fabrega to executive produce this new, mostly-Spanish-language comedy series. The show is set in a surreal, dreamy version of contemporary Mexico City and follows a group of friends who are so obsessed with horror movies and monsters that they turn their love for gore into a business, creating elaborate scares for those who need them. Equally hilarious with its strange cast of characters as it is visually striking, Los Espookys is set to defy genre and be HBO's latest oddball entry.
Euphoria (HBO original) (available 6/16)
This new series from Sam Levinson (Assassination Nation, Wizard of Lies) boasts a star-studded cast of young Hollywood up-and-comers, and Drake as executive producer. The eight-episode show follows a group of high schoolers wrestling with sex, addiction, and social media, giving a raw look at what it's like growing up in Gen Z. Zendaya leads the cast as a 17 year old who's recently returned home from rehab and is now reexamining her relationships with fellow classmates dealing with their own issues.  
Everything Else
Available 6/1
Bad Times at the El Royale
Beerfest
Breakin' All The Rules
Carro
Conspiracy Theory
Darkman
Darkman II: The Return of Durant
Darkman III: Die Darkman Die
Diary of a Wimpy Kid: Rodrick Rules
Down to You
Funny Games
Halloween II
Halloween III: Season of the Witch
High Crimes
The Invasion
Joe Somebody
Legend
Macgruber (Extended Version)
Only the Lonely
Rescue Dawn
Robin Hood
The Siege
Snow Angels
Sprung
The Station Agent
Steve Jobs
We Are Your Friends
Young Adam
Available 6/2
Axios, Season 2 premiere (HBO original)
Available 6/3
Chernobyl, Miniseries finale (HBO original)
Available 6/4
The 15:17 to Paris
Available 6/6
The Cold Blue (HBO original)
Available 6/7
Petra
Wyatt Cenac's Problem Areas, Season 2 finale (HBO original)
Available 6/8
A Star is Born
Available 6/9
Big Little Lies, Season 2 premiere (HBO original)
El Jardin Bronce, Season 2 premiere (HBO original)
Available 6/10
Gentleman Jack, Series finale (HBO original)
Available 6/11
Ice on Fire (HBO original)
Available 6/14
Jerry Garcia: It's Not My Weekend (HBO original)
Los Espookys, Series premiere (HBO original)
Los Silencios (AKA The Silences)
Available 6/15
The Hate U Give
Available 6/16
Euphoria, Series premiere (HBO original)
Available 6/18
Wig (HBO original) 
Available 6/21
Somos calentura (AKA We Are The Heat)
Available 6/22
The Old Man & The Gun
Available 6/24
Years and Years, Series premiere (HBO original)
Available 6/26
True Justice: Bryan Stevenson's Fight for Equality (HBO original)
Available 6/29
Ramy Youssef: Feelings (HBO original)
Robin Hood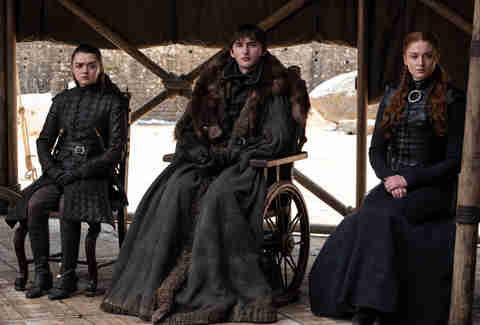 Everything that arrived in May
Available 5/1
The Adventures of the Panda Warrior
Adventures of Tom Thumb and Thumbelina
Alpha and Omega: Dino Digs
Amelie
Arachnophobia
Away from Her
Blinded by the Lights, Series Premiere (HBO original series)
Bruno
Captivity
The Chronicles of Narnia: The Voyage of The Dawn Treader
Conan the Barbarian
Conan the Destroyer
The Danish Girl
Deadpool 2 (Once Upon a Deadpool Extended Version)
Honey
In the Bedroom
Insidious: The Last Key
The Jackal
La piel de ayer (AKA The Skin of Yesterday)
The Little Penguin Pororo's Racing Adventure
Malabar
Meet the Fockers
My Dog Skip
Phantoms
Predators
Puss in Boots
The Shipping News
Skinwalkers
Spymate
The Stepford Wives
Tupac: Resurrection
Available 5/3
At the Heart of Gold: Inside the USA Gymnastics Scandal (HBO original)
Available 5/4
The Predator
The Shop (HBO original)
Available 5/6
Chernobyl, Miniseries Premiere (HBO original series)
Halwa 
Moonwalk With Me
Signs
Zoetic 
Available 5/7
Foster (HBO original)
Available 5/8
El Amparo
Available 5/10
Make Love Great Again
Available 5/11
My Dad Wrote a Porno (HBO original)
Night School (Extended Version)
Available 5/12
Veep, Series Finale (HBO original series)
Available 5/14
What's My Name | Muhammad Ali: Parts 1 and 2 (HBO original)
Available 5/18
Smallfoot
Available 5/19
12 Strong
Barry, Season 2 Finale (HBO original series)
Game of Thrones, Series Finale (HBO original series)
Available 5/24
Mi querida cofradia (AKA Hopelessly Devout)
Available 5/25
Halloween
Available 5/26
Game of Thrones: The Last Watch (HBO original)
Available 5/28
Running with Beto (HBO original)
Available 5/31
Deadwood (HBO original)
Psi, Season 4 Finale (HBO original series)