May usually brings better weather, but HBO wants to keep you inside with its latest releases, which offer the premium channel's usual range of high-profile originals and major theatrical releases. On those inevitable rainy days, kick back with some of these movies and TV shows arriving on both the HBO GO and HBO NOW apps starting May 1.
Highlights
Warning: This Drug May Kill You (available 5/1)
It's no secret that America is in the middle of a full-blown opioid crisis that takes and ruins tens of thousands of lives each year. This documentary shows viewers the personal toll of opioid addiction, which usually begins with a doctor's prescription and may lead to a fatal overdose.
Mommy Dead and Dearest (available 5/15)
We're in something of a golden age for true-crime documentaries, if you feel comfortable calling it that, but if there were superlatives in the genre, Mommy Dead and Dearest would win for "Wildest, Most Absurdly-Unbelievable-But-Actually-True Story." Gypsy Blanchard required treatment for leukemia, used a wheelchair, and needed a feeding tube, all of which her mother, Dee Dee Blanchard, provided… until she was murdered. Following Dee Dee's death, we find out that nothing was as it seemed.
The Wizard of Lies (available 5/20)
Robert De Niro stars as Bernie Madoff in a biopic equally likely to infuriate as it is to fascinate you. For those who didn't lose multimillion-dollar investments or have been living away from media for a decade, Madoff ran the most notorious Ponzi scheme in American history before it collapsed in late 2008, leading to a sentence of 150 years in prison and $170 billion in restitution. Mets fans: Proceed with caution.
Everything else
Available 5/1
15 Minutes (2001)
2500KM (2016)
Aliens in the Attic (2009)
Appaloosa (2008)
Babylon A.D. (2008)
The Beguiled (1971)
The Bourne Ultimatum (2007)
Caught in the Crossfire (2010)
Dying Young (1991)
The Eiger Sanction (1975)
El Corredor (aka The Runner) (2009)
Frank Miller's Sin City (2005)
Good Will Hunting (1997)
High Plains Drifter (1973)
Inventing the Abbots (1997)
Joe Kidd (1972)
Macarthur (1977)
The Man with Two Brains (1983)
Nothing But Trouble (1991)
Notorious (2009)
On Deadly Ground (1994)
Quick Change (1990)
Scream 2 (1997)
Scream 3 (2000)
The Sweetest Thing (2002)
Tender Mercies (1983)
Available 5/3
Legend (2015)
Available 5/6
Sully (2016)
Chris Gethard: Career Suicide
Available 5/10
Alien: Convent: HBO First Look
Available 5/12
F**ked Up (HBOAccess winner)
Lady Bouncer (HBOAccess winner)
Manic (HBOAccess winner)
Entonces Nosotros (aka About Us) (2016)
Available 5/13
Jason Bourne (2016)
Available 5/19
Juanes Concert Film
​​​​​​​Animals (season finale)
Available 5/26
La Luz Incidente (aka Incident Light) (2015)
Available 5/27
Storks (2016)
Available 5/29
The Mummy: HBO First Look​​​​​​​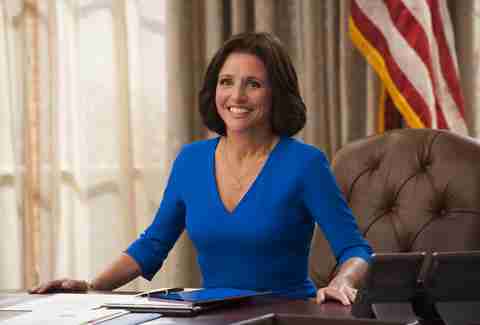 Everything that arrived in April
Available 4/1
Absolutely Fabulous: The Movie (2016)
Be Kind, Rewind (2008)
Breaking Away (1979)
Cape Fear (1991)
Criminal Activities (2015)
Crimson Tide (1995)
Dragon Blade (2015)
Fast Times at Ridgemont High (1982)
Herbie: Fully Loaded (2005)
Hollywood Ending (2002)
Last Man Standing (1996)
Mamma Mia! (2008)
Operation Dumbo Drop (1995)
Play Misty for Me (1971)
Rat Race (2001)
Slumdog Millionaire (2008)
Speed Racer (2008)
The Assassination of Jesse James by the Coward Robert Ford (2007)
The Chronicles of Narnia: The Lion, The Witch & The Wardrobe (2006)
The Deer Hunter (1978)
The Simpsons Movie (2007)
Unforgiven (1992)
Urban Cowboy (1980)
The Wild Life (2015)
Y mañana Navidad (Merry Christmas) (2015)
Available 4/3
Abortion: Stories Women Tell
Available 4/4
Saving My Tomorrow Part 5
Available 4/7
La cosa humana (Human Thing) (2016)
Available 4/11
Search Party (2014)
Available 4/14
La gunguna (2015)
Psi (Season 3 premiere)
Available 4/15
Suicide Squad (theatrical and extended versions, 2016)
Available 4/16
Veep (Season 6 premiere)
Available 4/17
Indignation (2016)
Available 4/22
Saving My Tomorrow: Kids Love the Earth
Available 4/24
The Memory of Justice
Available 4/29
2017 Rock and Roll Hall of Fame Induction Ceremony
Victor Frankenstein (2015)
Sign up here for our daily Thrillist email, and get your fix of the best in food/drink/fun.
Other Stuff You'll Like In Stream On