A new month is here, which means a fresh slate of HBO's usual range of high-profile originals and first television runs of major films. Here are all the movies and TV shows arriving on both the HBO GO and HBO NOW apps in the month ahead.
Recommended Video
'Are You Afraid of the Dark' Is Coming Back as a Movie
Highlights
The Hangover (available 12/1)
The Hangover is peak bro comedy, but it's so ridiculous and the bits play out so well that this raunchy party film is absolutely hysterical. When three groomsmen (Bradley Cooper, Zach Galifianakis, Ed Helms) get so wasted that they lose their best friend in Las Vegas during a bachelor party gone wrong, they're forced to uncover their foggy memories to find out where he could be in order to get to the wedding on time. Of course, it's a shit show -- with insanity ranging from tigers, random babies, an appearance by Mike Tyson, and lots of drugs -- but there's never a dull moment. Just lean into the "what happens in Vegas" vibe and enjoy the trip. 
Inception (available 12/1)
Christopher Nolan's sci-fi masterpiece thrusts you into the world of dreams, and leaves you so bewildered that it's difficult to wake up. Starring Leonardo DiCaprio as a corporate spy who steals secrets by inserting himself in others' subconscious dream states, the film not only imagines this complex universe, it flips its structure, as DiCaprio's man on the run is made to plan the perfect heist in order to leave behind his criminal life. Rather than stealing ideas, he's got to implant one -- that's inception, baby! -- with his team of specialists, resulting in a surrealist, multilayered film.
Isle of Dogs (available 12/22)
Wes Anderson films are always a delight, especially his stop-motion flicks. So, Isle of Dogs, a Wes Anderson animated feature about dogs is a perfect, kitschy (pup) treat. Set in Japan, where dog flu plagues four-legged friends throughout the country, one mayor orders all dogs be banished to the particularly grim Trash Island. Of course, the plan doesn't sit well with children who love their pets unconditionally, so the film follows the adventures of one boy as he teams up with a group of canines in search of his beloved Spot. With the likes of Bryan Cranston, Jeff Goldblum, Bill Murray, and others offering their voices as banished pups, and Anderson's highly detailed stop-motion, it's hard not to be a dog lover after watching this film.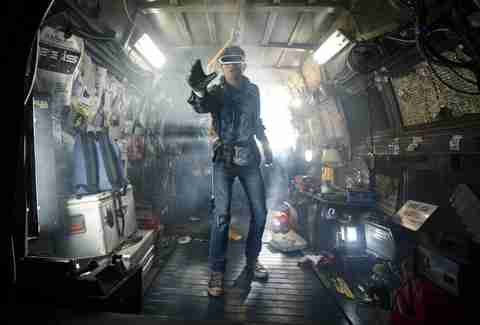 Everything Else
Available 12/1
An Innocent Man (1989)
The Best Man (1999)
The Book of Eli (2010)
Bootmen (2000)
Camping, Season 1 Finale
Dave (1993)
Dawn of the Dead (2004)
George A Romero's Land of the Dead (2005)
Get Him to the Greek (2010)
Ghosts of Girlfriends Past (2009)
The Hangover (2009)
He's Just Not That Into You (2009)
Inception (2010)
The Land Before Time (1988)
The Land Before Time II: The Great Valley Adventure (1994)
The Land Before Time III: The Time of the Great Giving (1995)
The Land Before Time IV: Journey Through the Mists (1996)
The Land Before Time V: The Mysterious Island (1997)
The Land Before Time VI: The Secret of Saurus Rock (1998)
The Land Before Time VII: Stone of Cold Fire (2000)
The Land Before Time VIII: The Big Freeze (2001)
The Land Before Time IX: Journey to Big Water (2002)
The Land Before Time X: The Great Longneck Migration (2003)
Legend of the Guardians The Owls of Ga'Hoole (2010)
Light It Up (1999)
Lost River (2015)
Mi tesoro (My Treasure) (2018)
Rampage (2018)
Vida en Marte (Life on Mars) (2016)
Available 12/3
Say Her Name: The Life and Death of Sandra Bland (HBO original)
Available 12/4
HBO First Look: Mortal Engines 
Available 12/6
Traffik (2018)
Available 12/7
Ice Box (HBO original)
Available 12/8
Ready Player One (2018)
Available 12/11
Momentum Generation 
Available 12/15
Pete Holmes: Dirty Clean (HBO original)
Available 12/14
Room 104, Season 2 Finale 
Vice, Season 6 Finale
Available 12/10
My Brilliant Friend, Season 1 Finale
My True Brilliant Friend (HBO original)
Vice Special Report: The Panic Artists (HBO original)
Available 12/14
High & Mighty (2018)
Available 12/15
Blockers (2018)
Available 12/16
Magnifica, Season 3 Finale
Available 12/17
Bleed Out (HBO original)
Available 12/21
En El Septimo Dia (On the Seventh Day) (2017)
Available 12/22
Isle of Dogs (2018)
Available 12/23
Sally4Ever, Season 1 Finale (12/23)
Available 12/29
Life of the Party (2018)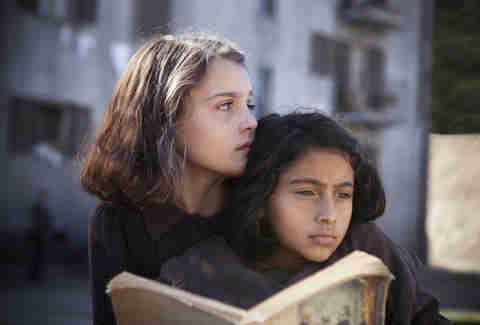 Everything that arrived in November
Available 11/1
Anchorman: The Legend of Ron Burgundy (Extended Version) (2004)
Anywhere But Here (1999)
Cheaper By the Dozen (2003)
Cooties (2014)
Cop Car (2015)
Cradle 2 the Grave (2003)
Crimes and Misdemeanors (1989)
Dangerous Minds (1995)
Diez minutos antes (2017)
Edge of Darkness (2010)
Empire (2002)
Extreme Measures (1996)
Firewall (2006)
First Daughter (2004)
Four Christmases (2008)
Hard Candy (2005)
HBO First Look: Bohemian Rhapsody
Head Over Heels (2001)
In the Name of the Father (1993)
Invictus (2009)
Knight and Day (Extended Version) (2010)
Lara Croft Tomb Raider: The Cradle of Life (2003)
The Mask (1994)
Once Upon a Time in Mexico (2003)
Tightrope (1984)
Vampires Suck (Extended Version) (2010)
Volcano (1997)
Without a Trace (1983)
Available 11/2
Tracey Ullman's Show, Season 3 Finale (11/2)
Available 11/3
Fifty Shades Freed (Extended Version) (2018)
Pod Save America, Series Finale (11/3)
Available 11/4
Axios, Documentary series premiere
The Deuce, Season 2 finale 
Available 11/8
We Are Not Done Yet (HBO original)
Available 11/9
Room 104, Season 2 premiere
La Familia (2018)
Available 11/10
Esme & Roy, Season 1A Finale (11/10)
Love, Simon (2018)
Paddington 2 (2017)
When You Wish Upon a Pickle: A Sesame Street Special (HBO original)
Available 11/11
Sally4Ever, Season 1 Premiere
Available 11/12
The Price of Everything (HBO original)
Available 11/13
24/7 The Match: Tiger vs. Phil 
Available 11/14
Annabelle: Creation (2017)
Ideal Home (2018)
Available 11/15
The Emperor's Newest Clothes (HBO original)
Available 11/16
Entre Nos: Orlando Leyba (HBO original)
Available 11/17
Pacific Rim: Uprising (2018)
Real Time with Bill Maher, Season 16 Finale (11/17)
Sesame Street, Season 49 Premiere 
Available 11/18
My Brilliant Friend, Series Premiere 
Available 11/19
Chumel Con Chumel Torres, Season 3 Finale (11/19)
HBO First Look: The Favourite
Last Week Tonight with John Oliver, Season 5 Finale (11/19)
Available 11/23
Hombre de Fe, (2017)
Available 11/24
Tomb Raider, (2018)
Available 11/25
Axios, Documentary series finale 
Available 11/26
The Truth About Killer Robots (HBO original)
Sign up here for our daily Thrillist email and subscribe here for our YouTube channel to get your fix of the best in food/drink/fun.