In honor of bracket season, HBO is rolling out the red carpet for The March to Madness, its docuseries that chronicles the 2016-17 UConn women's basketball team and their pursuit of a fifth straight national title. That, and you get some pretty decent comedy and action choices this month. Thanks, HBO.
Highlights
UConn: The March to Madness (available 3/2)
As February ended, the Huskies grabbed their 104th consecutive win and finished their ninth undefeated regular season, vanquishing some opponents by more than 50 points in the process. HBO's docuseries centers on the history-making women's program, shedding light on the team's on- and off-court personalities and getting you amped the hell up for the upcoming NCAA tournament.
X-Men: Apocalypse (available 3/4)
If you miss the old X-Men cartoon, feel like living in a 1980s bubble, enjoy Quicksilver slo-mo action, and want to see tons of blood, Apocalypse could be the movie you didn't know you needed in your life right now. Not sold? Check out our full review to be sure.
Neighbors 2: Sorority Rising (available 3/11)
It's easy to judge the Neighbors franchise at face value and say something like, Why the hell should I watch this dumb-looking Seth Rogen vehicle about a young family who always finds themselves next door to idiots in Greek life? We get it. But if you don't watch, you're missing out on a rollicking, surprisingly aware and relatable comedy -- especially Neighbors 2, the rare sequel that actually works, thanks to its relentless ante-upping and woke laughs.
Jerrod Carmichael: 8 (available 3/11)
Carmichael gets honest and curious in his next special, which includes bits about his love for Jay Z and his ways of overcompensating for his poor childhood. "What I'm hoping is that it shows my growth as a human being, even if it sounds a little jarring," he said of the project. "Nothing's taboo. If you have an honest thought, an honest feeling around anything, I think it's your obligation as an entertainer to share that with people."
Animals. (Season 2 premieres 3/17)
Mike Luciano and Phil Matarese's hilarious animated series returns to unspool more of the heretofore unseen drama that plagues New York's non-human urbanites. Get ready for monkeys, mice, and algae, and expect to hear the likes of Usher, Ice-T, Fred Armisen, Emilia Clarke, RuPaul, Big Sean, Judy Greer, and Lauren Lapkus.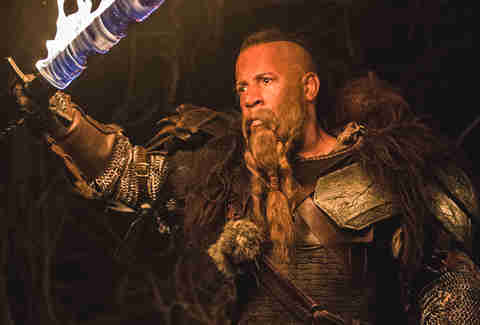 Everything else
Available 3/1
American Psycho (2000)
American Psycho II: All American Girl (2003)
Bullet to the Head (2013)
The Cider House Rules (1999)
Closed Circuit (2013)
Cocoon (1985)
Cocoon The Return (1988)
Dragnet (1987)
End of Days (1999)
The Green Inferno (2013)
Grumpier Old Men (1995)
Grumpy Old Men (1993)
Hairspray (2007)
Live Free or Die Hard (2007)
M*A*S*H (1970)
Madre (Mother, 2016)
Marley & Me (2008)
The Mothman Prophecies (2002)
Nights in Rodanthe (2008)
Parenthood (1989)
Powder (1995)
Rabbit Hole (2010)
Resident Evil (2002)
The Secret Life of Bees (2008)
The Tuxedo (2002)
Under Siege (1992)
Available 3/3
El Acompañante (2015)
Available 3/6
The Music of Strangers: Yo-Yo Ma and the Silk Road Ensemble
Available 3/10
Mi America (2015)
Available 3/13
Cries from Syria
Available 3/17
Una Noche de Amor (One Night of Love, 2016)
Available 3/18
Ice Age: Collision Course (2016)
Available 3/19
The Last Witch Hunter (2015)
Available 3/22
Within (2016)
Available 3/25
Independence Day: Resurgence (2016)
Available 3/27
Rock and a Hard Place
Everything that arrived last month
Available 2/1
42 (2013)
A Bigger Splash (2016)
The Breakfast Club (1985)
Bridget Jones: The Edge of Reason (2004)
Broadcast News (1987)
Clockers (1995)
Crooklyn (1994)
Crossroads (2002)
December Boys (2007)
Do the Right Thing (1989)
Earth Girls Are Easy (1989)
El Hueco (The Hole) (2015)
Hard to Kill (1990)
Interview With the Vampire (1994)
Journey to the Center of the Earth (2008)
Just Married (2003)
Men in Black II (2002)
Mo' Better Blues (1990)
Mystic River (2003)
Out for Justice (1991)
The Princess Diaries 2: Royal Engagement (2004)
Raging Bull (1980)
Rain Man (1988)
Rendition (2007)
Road to Perdition (2002)
Rosewood (1997)
Sixteen Candles (1984)
Snow Dogs (2002)
Unfaithful (2002)
The World According to Garp (1982)
Available 2/3
Brillantes (Brilliants) (2014)
Available 2/4
The Huntsman: Winter's War (2016, extended cut)
Available 2/5
Crimson Peak (2015)
Available 2/6
Solitary: Inside Red Onion State Prison
Available 2/9
Sinister 2 (2015)
Available 2/10
Permitidos (That's Not Cheating) (2016)
Available 2/11
Central Intelligence (2016, extended cut)
Available 2/12
Crashing (Season 1)
Girls (Season 6)
Available 2/13
Eagles of Death Metal: Nos Amis (Our Friends)
Last Week Tonight With John Oliver (Season 4 premiere)
Available 2/17
Landfill Harmonic (2015)
Available 2/18
The Legend of Tarzan (2016)
Available 2/19
Big Little Lies
Available 2/20
Chumel con Chumel
Unlocking the Cage
Available 2/24
Vice (Season 5 premiere)
Available 2/25
Mike and Dave Need Wedding Dates (2016)
Available 2/27
Tickled (2016)
Sign up here for our daily Thrillist email, and get your fix of the best in food/drink/fun.
Other Stuff You'll Like In Stream On