A new month is here, which means a fresh slate of HBO's usual range of high-profile originals and first television runs of major films. Here are all the movies and TV shows arriving on both the HBO GO and HBO NOW apps in the month ahead.
Recommended Video
Three Reasons Why We Love to Hate Meryl Streep on 'Big Little Lies'
Highlights
Big Little Lies, Season 2 finale (HBO original series) (available 7/21)
Is the lie going to come back to bite them? The Reese Witherspoon/Nicole Kidman-helmed prestige drama about the scandals and secrets affecting the lives of wealthy Monterrey, California families concludes its second season in late July. Since Season 2 came as a surprise to fans of the series, it's been difficult to predict the direction of the new installment and whether Zoë Kravitz's Bonnie will break as she struggles to reckon with the crime she committed, or what will come of new cast member Meryl Streep's Mary Louise relentless questioning. After another lavish themed party, a few more heated spousal debates, and a smattering of 2nd grade drama, we'll find out if the Monterey Five's plethora of lies is going to catch up to them on Sunday, July 21. 
I Love You, Now Die (HBO original) (available 7/9)
Documentarian Erin Lee Carr's (Mommy Dead and Dearest) latest true-crime feature looks into the confounding, sensationalized story about the death of 18-year-old Conrad Roy, who killed himself, possibly with the encouragement of his girlfriend, Michelle Carter. The film airs in two parts on Tuesday, July 9 and Wednesday, July 10, exploring Carter's trial for involuntary manslaughter and the media frenzy surrounding the incident, which shed light on how new forms of technology can impact mental health. 
Widows (available 7/27)
Theft powers the moral universe of the daily Chicago life we see in Widows: innocent lives are snuffed out by gunfire; public resources are funneled through nefarious means; land rites and business arrangements are finessed by ruthless violence and political favor-trading; and, to top it off, there's a carefully planned heist at the center of the story. Widows follows a makeshift gang formed by former teachers union rep Veronica Rawlings (Viola Davis) after her master thief husband (Liam Neeson) is killed in a robbery-gone-wrong. Director Steve McQueen and novelist Gillian Flynn adapted the story from an '80s British television series, and the result is tricked out with pulpy flourishes, genuinely surprising plot twists, and caustic wit to spare. In an era of over-praised TV series that could afford to lose an episode (or eight), this sprawling and tough-minded crime saga knows just how to get out when the heat is around the corner.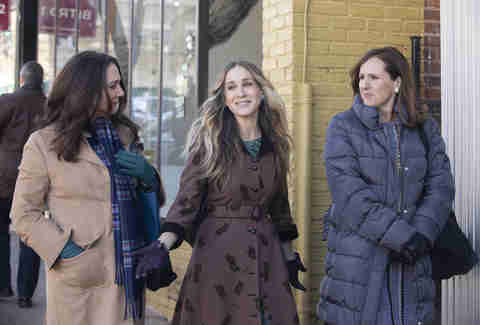 Everything Else
Available 7/1
A Nightmare on Elm Street
The A-Team
American Nightmares
An Ideal Husband
By the Sea
Cyrus
Dead Man on Campus
Divorce, Season 3 premiere (HBO original series)
Doppelganger
El Astronauta (AKA The Astronaut)
Elektra (Director's Cut)
Hackerville (HBO original)
The Hoax
I, Robot
Justice League
Keeping Up with the Steins
Little Fockers
The Manchurian Candidate
Me, Myself & Irene
The Mother
Mr. Right
MXP: Most Xtreme Primate
My Name Is Maria De Jesus
Notting Hill
The Ring Two (Extended Version)
Rush Hour 2
Sgt. Stubby: An American Hero
Term Life
Victor Crowley
Wall Street: Money Never Sleeps
Wallace & Gromit: The Curse of the Were-Rabbit
When We Were Kings
Without a Paddle
Yo Soy Taino (AKA I Am Taino)
Available 7/5
Lino, una aventura de siete vidas
Thoroughbreds
Available 7/6
Bohemian Rhapsody
Available 7/9
I Love You, Now Die, Part 1 (HBO original)
Available 7/10
I Love You, Now Die, Part 2 (HBO original)
Available 7/12
A Boy Called Sailboat
Available 7/13
Fantastic Beasts: The Crimes of Grindelwald 
Sesame Street, Season 49 finale (HBO original series)
Available 7/15
From the Earth to the Moon (HBO original)
Available 7/16
Behind Closed Doors, Part 1 (HBO original)
Available 7/17
Behind Closed Doors, Part 2 (HBO original)
Available 7/19
Los Espookys, Season 1 finale (HBO original series)
Miriam Miente (AKA Miriam Lies)
Available 7/20
First Man
Available 7/21
Big Little Lies, Season 2 finale (HBO original series)
Available 7/23
Red Sparrow
Who Killed Garrett Phillips?, Part 1 (HBO original)
Available 7/24
Who Killed Garrett Phillips?, Part 2 (HBO original)
Available 7/26
HBO First Look: Fast & Furious: Hobbs and Shaw
Natacha
Available 7/27
Share (HBO original)
Widows
Available 7/29
El Jardin de Bronce, Season 2 finale (HBO original series)
Years and Years, Miniseries finale (HBO original series)
Available 7/31
Unmasking Jihadi John: Anatomy of a Terrorist (HBO original)
Everything that arrived in June
Available 6/1
Bad Times at the El Royale
Beerfest
Breakin' All The Rules
Carro
Conspiracy Theory
Darkman
Darkman II: The Return of Durant
Darkman III: Die Darkman Die
Diary of a Wimpy Kid: Rodrick Rules
Down to You
Funny Games
Halloween II
Halloween III: Season of the Witch
High Crimes
The Invasion
Joe Somebody
Legend
Macgruber (Extended Version)
Only the Lonely
Rescue Dawn
Robin Hood
The Siege
Snow Angels
Sprung
The Station Agent
Steve Jobs
We Are Your Friends
Young Adam
Available 6/2
Axios, Season 2 premiere (HBO original)
Available 6/3
Chernobyl, Miniseries finale (HBO original)
Available 6/4
The 15:17 to Paris
Available 6/6
The Cold Blue (HBO original)
Available 6/7
Petra
Wyatt Cenac's Problem Areas, Season 2 finale (HBO original)
Available 6/8
A Star is Born
Available 6/9
Big Little Lies, Season 2 premiere (HBO original)
El Jardin Bronce, Season 2 premiere (HBO original)
Available 6/10
Gentleman Jack, Series finale (HBO original)
Available 6/11
Ice on Fire (HBO original)
Available 6/14
Jerry Garcia: It's Not My Weekend (HBO original)
Los Espookys, Series premiere (HBO original)
Los Silencios (AKA The Silences)
Available 6/15
The Hate U Give
Available 6/16
Euphoria, Series premiere (HBO original)
Available 6/18
Wig (HBO original) 
Available 6/21
Somos calentura (AKA We Are The Heat)
Available 6/22
The Old Man & The Gun
Available 6/24
Years and Years, Series premiere (HBO original)
Available 6/26
True Justice: Bryan Stevenson's Fight for Equality (HBO original)
Available 6/29
Ramy Youssef: Feelings (HBO original)
Robin Hood