HBO Max Is Offering a Pretty Sweet Pre-Order Deal
New subscribers can get the service for just $11.99/month for the first year.
'Friends,' which you can watch again and again on HBO Max

| Warner Bros. Television Distribution
'Friends,' which you can watch again and again on HBO Max

| Warner Bros. Television Distribution
The streaming service glut is getting even bigger. On top of the OG Netflix, Amazon Prime, Apple TV+, Disney+, HBO Now, and Hulu, HBO/WarnerMedia is on the cusp of its May 27 launch of HBO Max. Since TV and movie fans are only interested in (or can afford so many of them), these services -- especially the new ones -- have to make their price tags reasonable and enticing enough to rake in subscribers of their own.
If the appeal of all of HBO's originals, like The Sopranos to upcoming releases like Jordan Peele's Lovecraft Country, beloved old titles owned by Warner Bros., like Friends or most anything you'd watch on Turner Classic Movies, plus popular movies form the studio wasn't enough of a draw for HBO Max, tit's also offering a reasonable pre-order deal for new subscribers.
If you pre-order an HBO Max subscription ahead of its late May release, you'll be able to opt into a discount where the service costs just $11.99 a month for the first year, instead of $14.99. You can unsubscribe at any time, too, so if you find it's not what you were looking for or you finally binge The Wire like you've been meaning to for years, you can cancel your subscription at no penalty. But if you stick with it after the first 12 months, your subscription will go up to $14.99 for year two.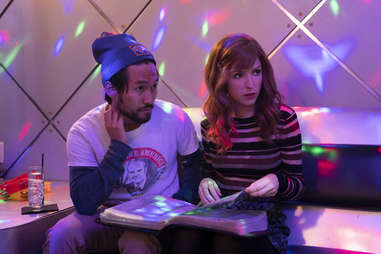 The deal is, of course, for completely new subscribers who don't already have HBO Go through a cable subscription or the standalone online HBO Now. HBO Now users will instantly get HBO Max at launch for $14.99, the same as it's been for existing subscribers. (You just have to remember to actually sign up for HBO Max with your current HBO Now login ahead of time.) As for HBO Go users, things are a little less clear. If you have HBO through Charter or AT&T (including DirecTV, IPTV, and AT&T TV), you will get HBO Max at no additional cost or discount, but if you buy cable through another company, the details have yet to be announced. That said, if you have an HBO subscription through Hulu, you'll be automatically upgraded to HBO Max.
So, basically, if you have yet to ever sign up for HBO, now's the time. You'll pay less than everyone else for a full year, you can watch shows like Friends and The Fresh Prince of Bel-Air for the hundredth time, get access to upcoming HBO originals and all those HBO classics, from Sex and the City to Game of Thrones. They're definitely doing all that they can to seem as appealing as possible ahead of May 27, but only time will tell if that means HBO/WarnerMedia will charge ahead of the pack in the competitive streaming wars.
Need help finding something to watch? Sign up here for our weekly Streamail newsletter to get streaming recommendations delivered straight to your inbox.