Everything We Know About HBO Max, WarnerMedia's New Streaming Service
A brand-new streaming service is here, and it's great.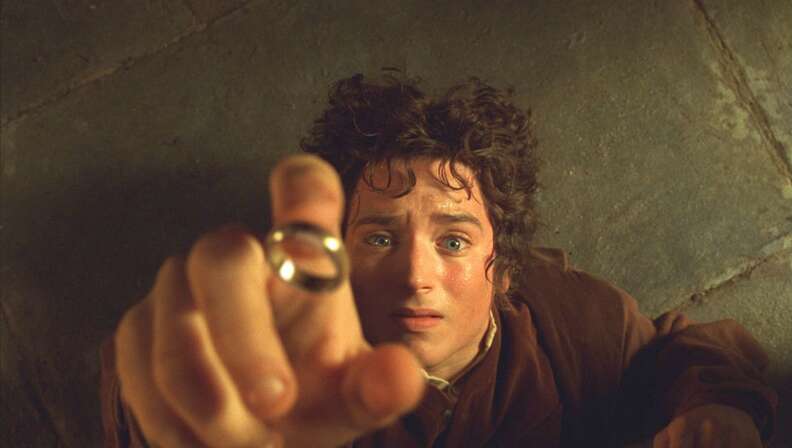 New Line
New Line
On July 9, 2019, WarnerMedia, the entertainment conglomerate formed after AT&T purchased Time Warner in 2018, announced the name of its new streaming platform with a slick, short video promising a wide range of viewing options. The new service, somewhat confusingly called HBO Max, launched May 27, and promises a gargantuan amount of TV shows and movies from companies falling under the WarnerMedia umbrella -- including HBO, CNN, TNT, TBS, truTV, Turner Classic Movies, Cartoon Network, Crunchyroll, and Adult Swim -- along with new original content from proven behind-the-scenes talent and big-name actors. And yes, it's even the exclusive home to Friends, a widely desired chip in the ongoing content poker game.
HBO Max arrives at a particularly tension-filled moment in the ever-shifting streaming landscape. In Hollywood and on Wall Street, investors are making their bets in a race with few clear favorites and huge amounts of money at stake. Even casual viewers, who have grown accustomed to the low-cost and high-volume bounty of the "cord-cutting" era, have likely noticed a flurry of headlines suggesting that the ground is moving beneath them. In addition to established players like Netflix, Amazon, and Hulu, there are new services from powerful companies like Apple, Disney, and NBC Universal. There's even a thing called Quibi for people who are into things called Quibi.
Where does HBO Max fit into all this? That's what we're here to help you figure out by breaking down everything you need to know about the new platform, which could eventually be bundled into whatever television/streaming/content package you pay for in the coming future.
Is HBO Max available?
Yes! HBO Max officially launched May 27. Current HBO Now subscribers, including those who watch through Hulu's HBO add-on, who signed up directly will get automatic access to HBO Max with no additional charge.
How much does HBO Max cost?
The service will launch at a $14.99 per month price point, which is the same rate as HBO's current streaming service, HBO Now. Many in the industry initially suspected that WarnerMedia would price HBO Max at a higher rate than HBO Now, and the Wall Street Journal reported in June 2019 that it was considering a rate of $16-17 per month. While they're sticking with the $14.99 price tag, if you signed up ahead of the May 27 launch date, the service will only cost $11.99 per month for the first year. The pre-order deal only applies to new subscribers (meaning, if you don't already have HBO Now) and will go up to the regular $14.99 after the first year. As stated, though, HBO Now users can and will still get access to the new service without a price hike.
The same goes for AT&T, DirecTV, or Charter customers with existing HBO subscriptions who may use HBO Go online: They'll also automatically get HBO Max at launch at no additional charge. According to The Verge, that's about 10 million customers. In a quarterly earnings call back in October of 2019, AT&T CEO Randall Stephenson predicted the service will have 50 million subscribers by 2025, a number the company likely hopes to hit through bundling deals with other cable providers. As of now, Google's YouTube TV and Hulu's HBO add-on are in on the automatic HBO Max upgrade for $14.99, and others could come later on, especially considering the company's hefty subscription goals.
On launch day, HBO Max also reached a distribution deal with Comcast, allowing those who subscribe through Comcast's Xfinity X1 video package and Flex: existing subscribers will be upgraded to HBO Max at no additional cost, and the app will be available for purchase through Xfinity later this week. The app is still not available for Roku or Amazon Fire, as HBO Max was not able to reach a deal with those two platforms before the launch.
How does HBO Max's price compare to the larger streaming competitors out there? Despite being less than originally expected, the price is still higher than Netflix ($12.99), Showtime's streaming service ($10.99), and Hulu's ad-free option ($11.99). It's also notably higher than Apple TV+ ($4.99) and Disney+ ($6.99), both of which launched in November 2019.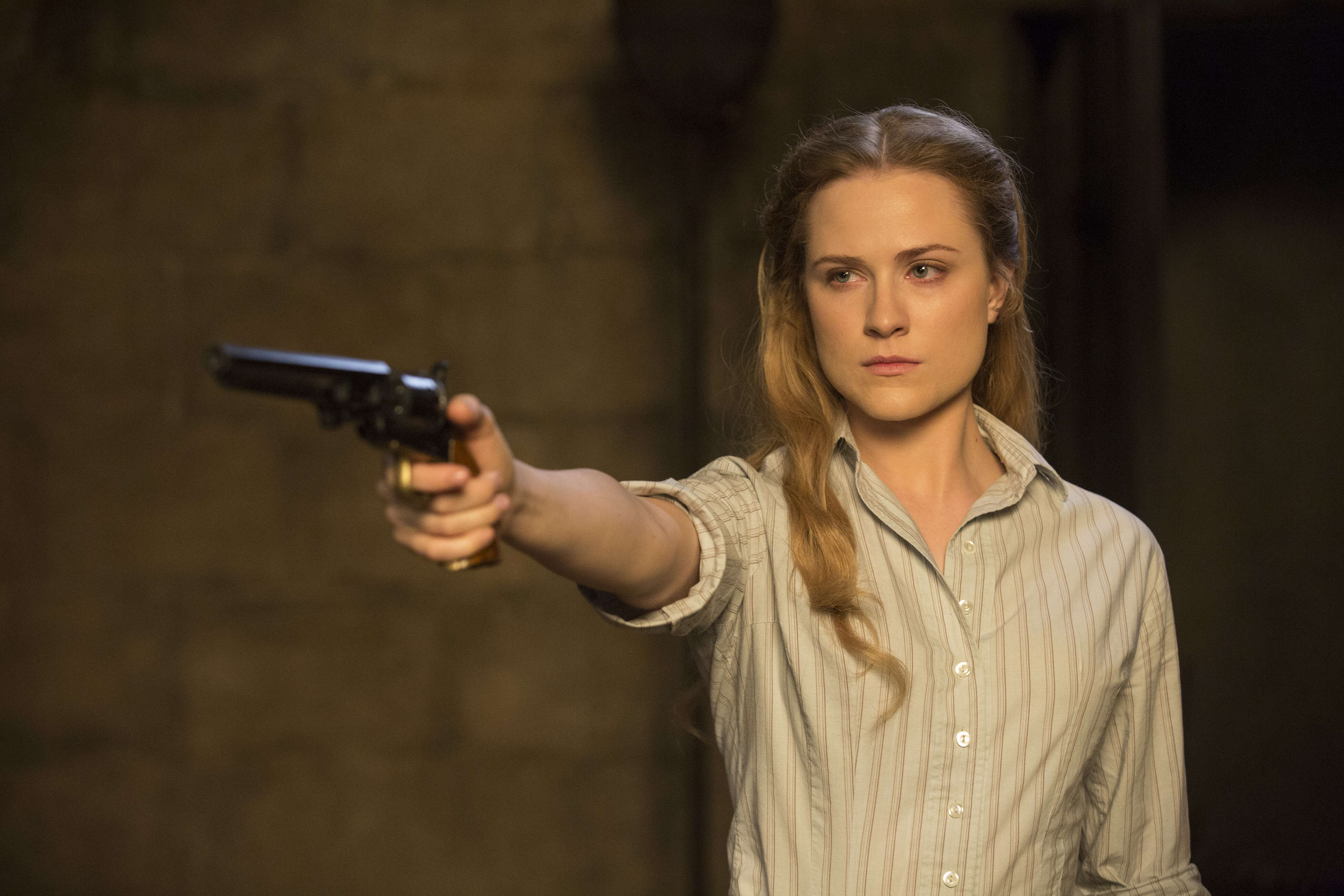 What TV shows are on HBO Max?
As you'd imagine, the Emmy-winning library of acclaimed HBO shows will serve as the backbone for HBO Max. Yes, that means Game of Thrones and the inevitable Game of Thronesprequel that's currently being produced. It also means shows like The Sopranos, Sex & The City, Veep, Big Little Lies, Westworld, Euphoria, The Wire, Deadwood, and your other favorites from the company's long history will be available. In the future, it will be the streaming home for upcoming HBO shows, like the horror series Lovecraft Country from producers Jordan Peele and J.J. Abrams, the science-fiction show The Nevers from writer Joss Whedon, and an update of Perry Mason starring Matthew Rhys from The Americans as the fictional lawyer. Lots of prestige stuff.
But there will also be some non-HBO comfort food. NBC's hit Friends is unquestionably the service's crown jewel, and the streamer will be showing it off with an unscripted Friends reunion special celebrating the show's 25th anniversary. The special will feature all six original cast members, who will reportedly be paid between $2.5 million and $3 million for their participation. (There aren't many details on the special yet, but it will be filmed on the show's original soundstage.)
In addition to your buddies from Central Perk, HBO Max will also launch with episodes of the Will Smith sitcom The Fresh Prince of Bel-Air, the Aaron Sorkin political drama The West Wing, and the CW teen-soap Pretty Little Liars. For animation fans, Comedy Central's long-running hit South Park and Adult Swim's cult favorite Rick and Morty, which both currently stream on Hulu, will be making the move to HBO Max. All 12 seasons of The Big Bang Theory, for which the platform secured exclusive streaming rights via a reportedly multi-billion dollar deal that also extended the series' syndication run on TBS, will also be available. (Worth noting: Creator Chuck Lorre's other mega-popular CBS sitcom Two and A Half Men will stream on NBCUniversal's Peacock.)
CW dramas produced by Warner Bros., like the DC superhero drama Batwoman and the Riverdale spinoff Katy Keene, will also be available on the platform. (Worth noting: Those CW shows will only be available 30 days prior to broadcast premiere of the next season of the series.) DC also announced a partnership with WarnerMedia that will bring superhero series Doom Patrol's first season to the platform at launch. The show's second season will be produced via a deal with HBO Max and will air simultaneously on both DC's streaming platform, DC Universe, and HBO Max.
WarnerMedia has also picked up streaming rights to a number of BBC series, meaning that all 11 seasons of the 21st century Doctor Who reboot will also be available at launch alongside other BBC series like Luther, The Honorable Woman, Top Gear, and the British version of The Office. Future seasons of Doctor Who will stream exclusively on HBO Max after an initial run on BBC America.
What movies are on HBO Max?
The initial 40-second promotional video uses a clip of The Wizard of Oz, suggesting that HBO Max could be home to some classic film titles. (Remember, the dearly departed movie subscription site FilmStruck was a Turner-affiliated service.) However, it's more likely that HBO Max will be leading with recent Warner Brothers hits like A Star Is Born, Crazy Rich Asians, and Wonder Woman, which are all featured prominently in the trailer. Compared to the TV options, it's much less clear how vast or limited the HBO Max film library will be, though it's a mildly encouraging sign that Turner Classic Movies was mentioned in the rollout.
Perhaps most notable on the film side is HBO Max's acquisition of the exclusive streaming rights to the Studio Ghibli film library. For the first time, films like Spirited Away, Kiki's Delivery Service, and Princess Mononoke will have a legal streaming home; historically, the only way to watch a Studio Ghibli film has been via theatrical events or physical copies. It's a shocking decision -- two days prior to the day the acquisition was announced, Polygon reported that United States distributor GKids had no plans to bring the collection to any major streaming service.
The full catalog of Studio Ghibli films coming to HBO Max (with the vast majority expected to be available when HBO Max launches in Spring 2020) includes:
Castle in the Sky
The Cat Returns
From Up On Poppy Hill
Howl's Moving Castle
Kiki's Delivery Service
My Neighbor Totoro
My Neighbors the Yamadas
Nausicaä of the Valley of the Wind
Ocean Waves
Only Yesterday
Pom Poko
Ponyo
Porco Rosso
Princess Mononoke
The Secret World of Arrietty
Spirited Away
The Tale of The Princess Kaguya
Tales From Earthsea
When Marnie Was There
Whisper of the Heart
The Wind Rises (launching Fall 2020)
Will there be original series on HBO Max?
Old movies and TV shows are important to the lifeblood of a new streaming service, but original shows tend to be what can make or break one of these companies. It's hard to imagine Netflix being in its current position without the success of House of Cards. Obviously, WarnerMedia is making some pretty big investments in original shows and movies, hoping to compete with the near constant flow of streaming options and cable shows.
The plan, announced back in October of 2019, is for HBO Max to have 31 original series in 2020 and 50 original series in 2021. The shows will premiere episodes weekly instead of following the "drop all of them at once" model popularized by Netflix.
In September of 2019, WarnerMedia also struck a huge deal with Bad Robot, J.J. Abrams' production company, to produce and develop television shows, movies, and games. The agreement is set to run through 2024, and while financial details weren't disclosed, sources estimated costs to have been around $500 million. Under the deal, Bad Robot will create programming for all WarnerMedia television properties, including HBO Max. The first of those series is a dramedy from TVLine co-founder Michael Ausiello titled Drama Queen, which draws upon Ausiello's childhood. Others in the work include Overlook, a series inspired by the infamous hotel from Stephen King's The Shining, an original thriller series called Duster about a '70s getaway driver, and a DC Universe show about the members of Justice League Dark.
Talk show mogul Ellen DeGeneres also entered a partnership with the streaming service and is set to bring four original series to HBO Max. Three have been ordered straight to series: there's Ellen's Home Design Challenge, in which Ellen will give a group of "forward-thinking designers" the chance to flex their imaginations while providing "humorous, colorful commentary;" Little Ellen, an animated children's series about 7-year-old Ellen living in New Orleans; and First Dates Hotel, an unscripted reality dating series based off of the UK format of the same name. A documentary series called Finding Einstein is currently in development and will set out to "celebrate and support a fresh generation of Einsteins."
Then there's the other TV projects: Back in June, WarnerMedia announced Dune: The Sisterhood, a spinoff of the upcoming science fiction blockbuster based on Frank Herbert's classic genre novel. The female-focused series will feature a pilot directed by the new movie's director Denis Villeneuve (Arrival) and written by Jon Spaihts (Passengers). Expect it to be big, expensive, and probably pretty weird. There's also Generation, a Lena Dunham-produced teen dramedy starring Detective Pikachu's Justice Smith. HBO Max has also put Snow Crash, a drama based off Neal Stephenson's sci-fi novel of the same name, into development. The platform ordered several single-camera comedies like 1% Happy from Dani Fernandez (Ralph Breaks the Internet) and Roy Wood Jr. (The Daily Show) and the rom-com series Beth & Sam, a pilot for a comedy called Minx from Paul Feig and Ellen Rapoport about a '70s-era women's erotic magazine, as well as a comedy from the team behind Broad City and starring Jean Smart, and has also ordered pilots for Gumshoe, another single camera comedy, and Vegas High, a 1990s drama. There's also Crime Farm, a drama about forensic crime experts executive produced by Nicole Kidman, and Afro.Punk, a drama executive produced by Gabrielle Union about teenagers in the scene. They're dipping into original animated shows, too. Santa Inc. is an adult comedic Christmas-themed series voiced by Seth Rogen and Sarah Silverman and Family Guy producer Gary Janetti is behind a show about the British royals called The Prince.
There are also a few unscripted titles in the works: In September, HBO Max ordered two unscripted series titled Legendary and The Greatest Space for 10 episodes each. Legendary is all about voguing -- dancers will battle on teams of houses, which are comprised of five performers and a house parent. The Greatest Space is a design competition show: pairs of professional interior designers will travel around to world to revamp spaces "from ballrooms to bedrooms." There's also a competition series featuring dog groomers with the working title Hot Dog. In the "what do we have to lose" genre, there's also 12 Dates of Christmas, a Christmas-themed dating show set in a castle. There are several cooking shows too, like the docuseries The Event about Wolfgang Punk and his culinary empire, the competition series Fantasy Food Fight about chefs tasked with cooking up fantastical dishes from fiction, and a reality series starring Selena Gomez as she tries to learn how to cook at home while in quarantine during the COVID-19 pandemic.
The rest of the announced titles are similarly based on a hodgepodge of pre-existing intellectual properties, like famous movies, nonfiction books, and novels. WarnerMedia ordered a 24 episode revival of Adult Swim classic The Boondocks, with all 55 episodes of the original series available at launch. There's an animated Gremlins series based on the '80s Joe Dante movie; a one-hour thriller series called The Flight Attendant starring Kaley Cuoco based on a novel by Chris Bohjalian; a cop show called Tokyo Vice starring Ansel Elgort based on Jake Adelstein's nonfiction book about the inner-workings of the Tokyo vice police squad; a half-hour comedy based on Alissa Nutting's novel Made for Love; a dystopian limited series based on Emily St. John Mandel's bestseller Station Eleven; an adaptation of the near-future DC/Vertigo comic DMZ from executive producer Ava Duvernay; and a 10 episode adaptation of Chimamanda Ngozi Adichie's novel Americanah written by Danai Gurira and starring Lupita Nyong'o; an adaptation of Jake Tapper's political thriller The Hellfire Squad; and an adaptation of James Fenimore Cooper's The Last Of The Mohicans, which has already been produced for television several times, with Cary Joji Fukunaga of True Detective at its helm.
. For YA fans, an adaptation of Melissa de la Cruz's book Beach Lane from Vampire Diaries veteran Julie Plec is also in the works, as well as Adam Silvera's bestselling Bronx-set novel More Happy Than Not. For fans of limited series, Adam McKay will oversee a scripted anthology series adaptation of The Uninhabitable Earth, the non-fiction bestseller about climate change from writer David Wallace-Wells.
On the launch date, Love Life, a half-hour romantic comedy anthology series starring Anna Kendrick and produced by Paul Feig, will air. The series will be the first scripted show on the service, but on the service's debut it'll also be joined by new titles like Legendary and Craftopia, a reality competition series about crafting, plus the reboot of one beloved property with new episodes of Looney Tunes Cartoons.
Also, a handful of existing shows will make the move from other networks to HBO Max. Search Party, the acclaimed TBS sitcom, will premiere its third and fourth seasons on HBO Max; Adventure Time, the Cartoon Network staple, will be revived for four one-hour specials; and Sesame Street, which began airing first-run episodes on HBO in 2016, will premiere new episodes on HBO Max starting in 2020. Down the pipeline, there will also be a sort of reboot of Gossip Girl featuring an all new cast.
Will there be original movies and documentaries on HBO Max?
As part of its initial strategy, HBO Max announced movie deals with two established producers: Greg Berlanti and Reese Witherspoon. Berlanti, the super-producer behind the CW's ever-expanding slate of superhero dramas, will produce "four movies in the young-adult genre." Witherspoon, who produced and starred in Big Little Lies for HBO, will produce "at least two films" for the service through her Hello Sunshine production company.
There are other movies in the works as well, including Steven Soderberg's Let Them All Talk starring Meryl Streep, Candice Bergen, Dianne Wiest, Lucas Hedges, and Gemma Chan. HBO Max acquired the rights to the film, which is already in production, in August. (Earlier this year, Soderberg announced he signed a three-year overall deal with HBO Max to develop shows and movies.) There's also UNpregnant, a story about a Missouri teen who goes on a road trip with her friend in order to get an abortion. The film, which is adapted from Jenni Hendriks and Ted Caplan's novel of the same name, will star Haley Lu Richardson (Five Feet Apart) and Barbie Ferreira (Euphoria) with Rachel Lee Goldenberg directing. HBO Max has also announced Bobbie Sue, a legal drama starring Gina Rodriguez and directed by Drumline filmmaker Charles Stone III. A project called Catching Out from writer Nic Sheff and 13 Reasons Why showrunner is also in the works.
In addition to developing new movies, HBO Max has been making acquisitions and grabbing films from other sections of the larger Warner-universe. Superintelligence, a comedy starring Melissa McCarthy and directed by Ben Falcone, was originally set for a holiday release in theaters from Warner Brothers, but will now premiere on HBO Max. Similarly, Seth Rogen's An American Pickle was meant to be released by Sony, but will now appear on HBO Max. Another Sony title they acquired is the Sundance-premiered coming of age film Charm City Kings about a group of dirt bike riders. The streaming service also acquired the documentary On the Record at Sundance, which examines rape allegations against music executive Russell Simmons. That feature will be the first on the service, hitting the streamer on the launch date.
Will there be stand-up comedy specials on HBO Max?
In addition to original series and movies, HBO Max will also get into the stand-up comedy special game, an area that old-school HBO helped pioneer. Tracy Morgan, Search Party's John Early, Rose Matafeo, and Ahir Shah were the first four comedians announced with specials made for the platform. In addition to those specials, HBO Max has also announced a deal with Conan O'Brien and his production company Team Coco that will include two O'Brien-hosted specials featuring a mix of rising comedians and three hour-long sets from comics "curated" by O'Brien. So get ready to laugh.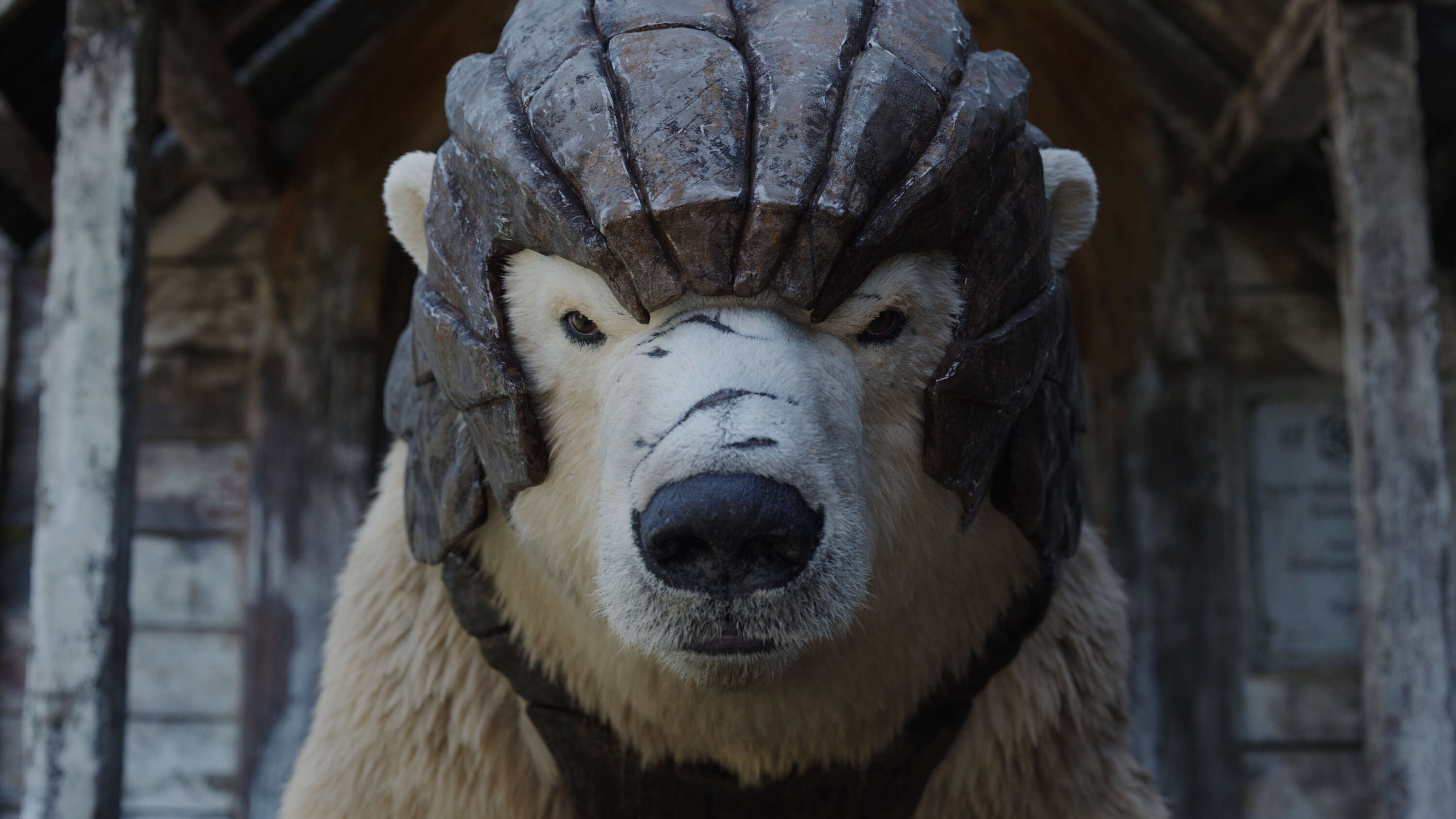 Will you want to get HBO Max?
Maybe! Your interest in the service probably depends on how much you currently spend on streaming services and cable. If you already subscribe to HBO and have enjoyed its shows in the past, HBO Max seems like a possibly pricey but appealing entertainment option. The original shows listed above might not have the same brand power as the Disney+ slate, which is built around franchises like Marvel and Star Wars, but they mostly come from high-caliber creative teams and have eclectic source material. A few of them could be very good. It's impossible to predict at this point when you're just looking at a list of unreleased TV shows and vague plot descriptions.
Following the recent change in corporate leadership, it was revealed that HBO will be ramping up its original content production in the coming years, and HBO Max could be a useful entryway into making sure you stay on top of everything the company does, while also checking out titles from other Warner-affiliated shingles like TNT, Cartoon Network, and TCM. Again, it's unclear exactly how much will be on the service beyond nebulous descriptors like "10,000 hours of premium video content." If the company can keep the price down in the years ahead, it could be an appealing investment for users looking to stay untethered from an old-fashioned cable bill but still get tons of TV options.
Need help finding something to watch? Sign up here for our weekly Streamail newsletter to get streaming recommendations delivered straight to your inbox.