On July 9, WarnerMedia, the entertainment conglomerate formed after AT&T purchased Time Warner in 2018, announced the name of its new streaming platform with a slick, short video promising a wide range of viewing options. The new service, somewhat confusingly called HBO Max, promised a gargantuan amount of TV shows and movies from companies falling under the WarnerMedia umbrella -- including HBO, CNN, TNT, TBS, truTV, Turner Classic Movies, Cartoon Network, and Adult Swim -- along with new original content from proven behind-the-scenes talent and big-name actors. And yes, it was going to have Friends, a widely desired chip in the ongoing content poker game. 
HBO Max arrives at a particularly tension-filled moment in the ever-shifting streaming landscape. In Hollywood and on Wall Street, investors are making their bets in a race with few clear favorites, but huge amounts of money at stake. Even casual viewers, who have grown accustomed to the low-cost and high-volume bounty of the "cord-cutting" era, have likely noticed a flurry of headlines suggesting that the ground is moving beneath them. In addition to established players like Netflix, Amazon, and Hulu, there are new services from powerful companies like Apple, Disney, and NBC Universal. There's even a thing called Quibi for people who are into things called Quibi. 
Where does HBO Max fit into all this? That's what we're here to help you figure out by breaking down everything you need to know about the new platform, which could eventually be bundled into whatever television/streaming/content package you pay for in the coming future. 
Recommended Video
6 Badass Moments from 'Breaking Bad'
When will HBO Max be available?
According to the initial announcement, customers will have access to HBO Max subscriptions beginning in Spring 2020. Which isn't all that far off, even though it's a vague date for now. Expect more details to emerge as 2019 comes to a close. 
How much will HBO Max cost?
There's no official subscription price for HBO Max yet, but there are indicators that it will be more expensive than some similar services on the market. Back in June, the Wall Street Journal reported that WarnerMedia was considering a rate of $16-17 per month for the service. It would cost more than the established price for the currently available HBO Now ($14.99), which is a more channel-specific option. At this point, it's unclear if there will be multi-level subscription rates. 
How does that compare to the larger streaming competitors out there? The price is higher than Netflix ($12.99), Showtime's streaming service ($10.99), and Hulu's ad-free option ($11.99). Perhaps more significantly, it's also much higher than the already announced debut rate for Disney+, which launches on November 12 with a $6.99 per month price tag.
What TV shows will be on HBO Max?
As you'd imagine, the Emmy-winning library of acclaimed HBO shows will serve as the backbone for HBO Max. Yes, that means Game of Thrones and the inevitable Game of Thrones prequel that's currently being produced. It also means shows like The Sopranos, Sex & The City, Veep, Big Little Lies, Westworld, Euphoria, The Wire, Deadwood, and your other favorites from the company's long history will be available. In the future, it will be streaming home for upcoming HBO shows, like the horror series Lovecraft Country from producers Jordan Peele and J.J. Abrams, the science-fiction show The Nevers from writer Joss Whedon, and an update of Perry Mason starring Matthew Rhys from The Americans as the fictional lawyer. Lots of prestige stuff. 
But there will also be some non-HBO comfort food. In addition to the NBC hit Friends, HBO Max will launch with episodes of the Will Smith sitcom The Fresh Prince of Bel-Air and the CW teen-soap Pretty Little Liars. CW dramas produced by Warner Bros., like the DC superhero drama Batwoman and the Riverdale spinoff Katy Keene, will also be available on the platform. (Worth noting: Those CW shows will only be available 30 days prior to broadcast premiere of the next season of the series.)
What movies will be on HBO Max?
The 40-second promotional video uses a clip of The Wizard of Oz, suggesting that HBO Max could be home to some classic film titles. (Remember, the dearly departed movie subscription site FilmStruck was a Turner-affiliated service.) However, it's more likely that HBO Max will be leading with recent Warner Brothers hits like A Star is Born, Crazy Rich Asians, and Wonder Woman, which are all featured prominently in the trailer. Compared to the TV options, t's much less clear how vast or limited the HBO Max film library will be, though it's a mildly encouraging sign that Turner Classic Movies was mentioned in the rollout.
Will there be original content on HBO Max?
Old movies and TV shows are important to the lifeblood of a new streaming service, but original shows tend to be what can make or break one of these companies. It's hard to imagine Netflix being in its current position without the success of House of Cards. Obviously, WarnerMedia is making some pretty big investments in original shows and movies, hoping to compete with the near constant flow of streaming options and cable shows. 
As part of its initial strategy, HBO Max has announced movie deals with two established producers: Greg Berlanti and Reese Witherspoon. Berlanti, the super-producer behind the CW's ever-expanding slate of superhero dramas, will produce "four movies in the young-adult genre." Witherspoon, who currently produces and stars in Big Little Lies for HBO, will produce "at least two films" for the service through her Hello Sunshine production company. 
Then there are the TV projects. Back in June, WarnerMedia announced Dune: The Sisterhood, a spinoff of the upcoming science-fiction blockbuster based on Frank Herbert's classic genre novel. The female-focused series will feature a pilot directed by the movie's director Denis Villeneuve (Arrival) and written by Jon Spaihts (Passengers). Expect it to be big, expensive, and probably pretty weird.  
The rest of the announced titles are similarly based on a hodgepodge of pre-existing intellectual properties like famous movies, nonfiction books, and novels. There's an animated Gremlins series based on the '80s Joe Dante movie, a one-hour thriller series called The Flight Attendant starring Kaley Cuoco based on a novel by Chris Bohjalian, a cop show called Tokyo Vice starring Ansel Elgort based on Jake Adelstein's nonfiction book about the inner-workings of the Tokyo Vice police squad, a half-hour comedy based on Alissa Nutting's novel Made for Love, and a dystopian limited series based on Emily St. John Mandel's bestseller Station Eleven. There's also Love Life, a half-hour romantic comedy anthology series starring Anna Kendrick and produced by Paul Feig, and Crime Farm, a drama about forensic crime experts executive produced by Nicole Kidman.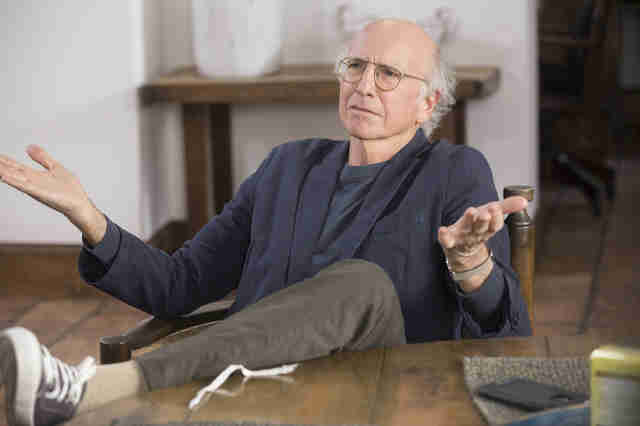 Will you want to get HBO Max?
Maybe! Your interest in the service probably depends on how much you currently spend on streaming services and cable. If you already subscribe to HBO and have enjoyed its shows in the past, HBO Max seems like a possibly pricey but appealing entertainment option. The original shows listed above might not have the same brand power as the likely world-conquering Disney+ slate, which is built around franchises like Marvel and Star Wars, but they mostly come from high-caliber creative teams and have eclectic source material. A few of them could be very good. It's impossible to predict at this point when you're just looking at a list of unreleased TV shows and vague plot descriptions. 
Following the recent change in corporate leadership, it was revealed that HBO will be ramping up its original content production in the coming years, and HBO Max could be a useful entryway into making sure you stay on top of everything the company does, while also checking out titles from other Warner-affiliated shingles like TNT, Cartoon Network, and TCM. Again, it's unclear exactly how much will be on the service beyond nebulous descriptors like "10,000 hours of premium video content." If the company can keep the price down in the years ahead, it could be an appealing investment for users looking to stay untethered from an old-fashioned cable bill but still get tons of TV options.