The New Herschel Supply Co. Bags Are Our Latest Favorites
Herschel Little America Backpack - $89
There are plenty of bag brands out there, but if the Herschel Supply Company was a guy, he'd be The Guy. You know The Guy—he's stylish but not annoying about it. He's versatile enough to know how to chop wood and swipe a Metro-Card correctly, the kind of guy who visits Machu Picchu and refrains from taking a selfie. 
 
Instead of blindly hawking their products, Herschel authentically promotes their entire brand as a worldly, adventurous, and cultured lifestyle. Established in 2009, Herschel may still be young, but its style-meets-function approach has firmly established that the company makes high-quality, versatile, desirable, kickass bags.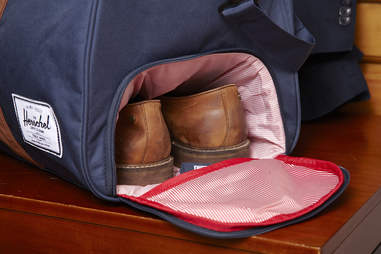 Novel Duffel Bag - $79
"Herschel" is not an actual person, nor is the brand named after one. Herschel is a very tiny village in Canada, populated by 30 people. Brothers Jamie and Lyndon Cormack founded the company in Vancouver, christening their venture after that small town, where their ancestors settled in the early 1900s. Pretty interesting, eh?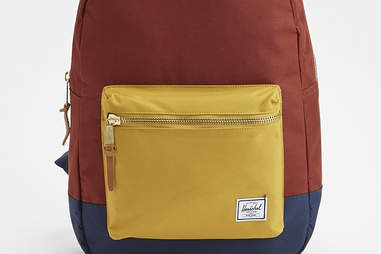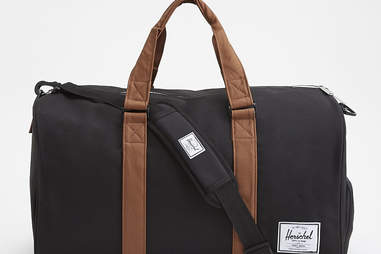 Little America Backpack - $89
The bags have been designed with a heavy dose of nostalgia, their functional side rooted in the utilitarian simplicity of early mountaineering packs. Stitched onto some of the bags you'll find a lashtab—that leather diamond with the two slits—which was used to mount hiking equipment. The signature striped inner lining itself is based on the coveralls worn by mill workers in the town of Herschel.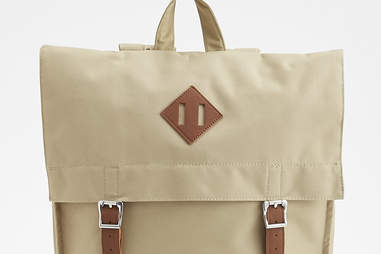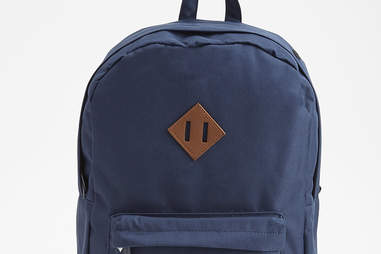 Parker Backpack - $55  Roy Wallet - $25
Herschel cultivates its lifestyle authentically, sometimes relegating their actual bags to the back seat. A trip to the Herschel blog will send you into a wormhole of interviews with up-and-coming musicians, photo-essays, and even a travel-based photo contest.
You'd be hard-pressed to find any of the actual bags in the photo essays, however -- the interviewees don't hype any product at all, and there's no "take a pic with your bag!" gimmick to the contest. Herschel is just cool and interesting, plain and simple.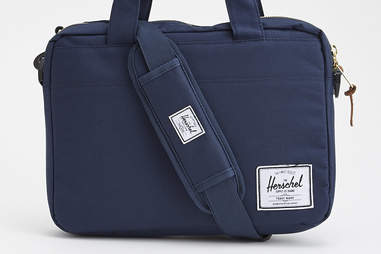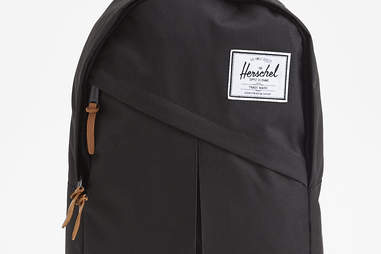 That's not to say there are no product features on the blog—but they won't sneak up on you while you're reading about the Sasquatch Music Festival or the islands of Greece. Herschel also prominently features behind-the-scenes glimpses of their products, such as the design from the above photo that led to this print.
Through and through, Herschel bags are meant to get the job done and look excellent doing it.