'High Life' Director Claire Denis on Her Sci-Fi Movie's Mysterious, Cosmic Ending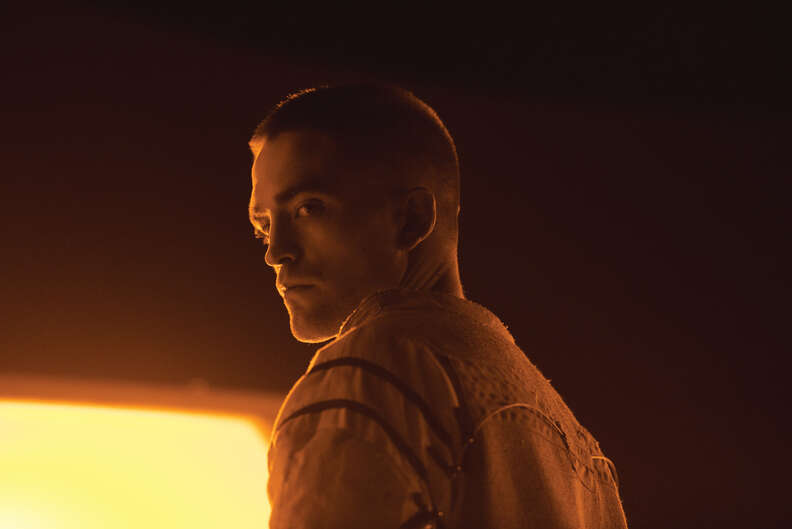 Martin Valentin Menke/A24
Martin Valentin Menke/A24
Claire Denis, the French director of the mysterious science-fiction drama High Life starring Robert Pattinson, was not surprised when she saw the first photo of a real black hole. As pointed out by the film's distributor A24 on Twitter, the groundbreaking image taken by the Event Horizon Telescope and released to the public on April 10 bears a striking visual resemblance to the black hole visited by Pattinson's character Monte and his teenage daughter Willow (Jessie Ross) during the movie's thrillingly ambiguous conclusion.
"Of course," says Denis when I ask her if she saw the photo. "Naturally, everyone was sending me it and everything."
Like the real black hole, the one in High Life, where the evocative final moments take place, has an orange ring and a dark center. According to Denis, speaking on the phone as she travels to promote her first English-language film, the resemblance between the two is no coincidence: She worked closely with the film's credited "cosmic companion," French physicist Aurélien Barrau, and visited the European Space Agency's Astronaut Centre in Cologne, Germany, where she soaked up as much space expertise as she could, to lend the film a sense of interstellar authenticity. With the assistance of Icelandic-Danish conceptual artist Ólafur Eliasson, who served as one of the film's production designers, they created the film's striking vision of a black hole, which Denis compares to "a crocodile eye."
For Denis, the black hole was always an essential part of Monte's journey. Moving back and forth through time, High Life's action unfolds aboard a shoebox-like spaceship where death row prisoners, including inmates played by Mia Goth and Outkast's André Benjamin, are futilely transported across the universe in search of a new energy source and subjected to secretive fertility experiments by a fluid-obsessed scientist played by Juliette Binoche. She also spends time in the movie's semi-notorious "fuckbox," a sterile zone of sexual pleasure that Monte avoids.
As extreme and out there as some of the concepts are, they all flow naturally from the ideas introduced early on. At the beginning of the story, we come upon a lonely Monte interacting with Willow as a baby, teaching her the word "taboo" and helping her take her first steps; then we flashback to before her birth, when the voyage's other inmates and Binoche's doctor are still alive. In the second half, we jump even further into a future where Willow is now a teenager and the two draw closer to the edge of space, encroaching on the unknown.
Once Monte and Willow draw closer to the black hole, what exactly do they find? The specifics might be difficult to parse in real time, but it's worth noting that the film's tremulous final moments draw visual inspiration from "Contact," an instillation Eliasson created as part of his solo exhibition at the Fondation Louis Vuitton in Paris and that Denis turned into a short film back in 2014. The yellow glow of light that Pattinson stands in front of, illuminating the closely cropped hair on his head, is remarkably similar to the images you see in Denis's short.
Before making "Contact," Denis was interested in Eliasson's work, which often takes the viewer on a journey by using large-scale sculptures and bright lights, and was introduced to him by British producer Oliver Dungey in Denmark. Like Denis, he shares an interest in natural science and his work often inspires a meditative, contemplative mood. "Olafur and me, we understood each other really well," explains Denis. "That's why I made 'Contact' with him."
Long before the script was finalized, Denis knew that the imagery from "Contact" would play a role in High Life. She wanted representations of space that were "believable" and "not crazy things." The uncanniness of the film's ending, its combination of the abstract and the tactile, is part of what makes it so powerful. Are Monte and Willow about to be destroyed by the black hole? Are they already dead? Or are they merely moving on to another, perhaps higher, state of being?
That ambiguity and tenderness can also be felt in the final exchange between Monte and Willow, where he asks her, "Shall we?" She responds with an affirmative, "Yes." For Denis, the void that is a black hole is not a terrifying concept; instead she finds them hopeful because of how they provide "proof that the universe is a material we don't know yet completely." The lack of certainty is exactly the point.
"I was on the verge of crying and we were all completely moved," says Denis when asked about filming the final scene with Pattinson and Ross. "This ending, we made it on real film because the effect of the orange light, the ghost light, discolors the skin, but not on digital. The effect exists on film. It peels the red in film, and in digital, you cannot peel something. So we were shooting 35mm scope at the end. It was only one day of shooting, a very precious day."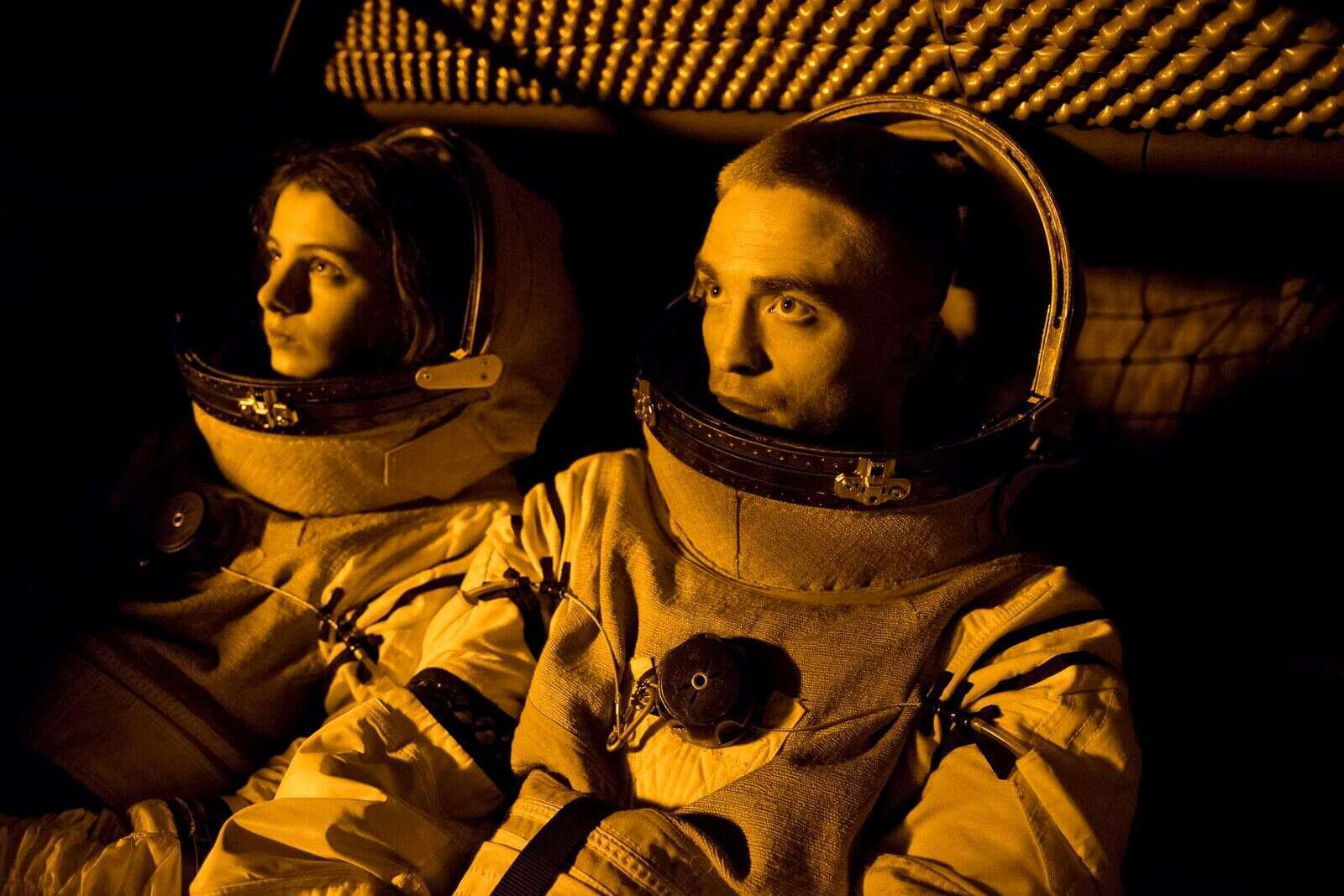 The movie's highly specific design elements are essential to its peculiar, haunting vision of space travel. Rejecting the sterile settings of most contemporary science-fiction films, Denis wanted the film to have a grounded, realistic feeling: the dorm-like corridors of the ship, its dirt-covered garden, and the box-shape of the vessel itself all resemble places you might find on Earth. She wanted the film to feel as though it was "not set in an unknown future."
That insistence on verisimilitude creates a sense of intimacy, which is reflected in the unassuming and naturalistic performances she brings out of her actors. In one of his best roles, Pattinson brings Monte's anxiety and fear to vivid life, but he also retains a tenderness throughout the movie. You feel that sense of warmth even in the closing credits, which feature a song composed by Denis's longtime musical collaborator Stuart Staples of the band Tindersticks and sung by Pattinson himself.
"We were in tears," says Denis about the first time she heard the final version of the song. "And Robert told me afterwards, 'I did my best to imitate Stuart,' and I said, 'Oh, haha. Your own voice is great. Your own singing is great.'"
Keenly aware of her influences, Denis often takes familiar genre narratives and then passes them through the portal of her unconventional eye, poetic ear, and elliptical sensibility. In the same ways 1999's Beau Travail transformed Herman Melville's Billy Budd into a trance-like mood piece, 2001's Trouble Every Day flipped the vampire thriller into a body-horror freak-out, or 2018's Let the Sunshine In upended the rhythms of the romantic comedy, High Life ponders, interrogates, and eventually explodes the space movie. Though it's her first film entirely in English and stars a major Hollywood movie star, High Life bears very little resemblance to any recent science-fiction fare.
Though she refuses to call herself brave, Denis understands that making a movie like this requires a degree of risk for everyone involved. "Maybe Robert was afraid?" she wonders aloud towards the end of our conversation. "Maybe, yes, but who is not afraid when making a film? Everyone is. The crew, the cast, the production. Fear goes with film."