Everything We Know About Season 2 of Netflix's 'Hollywood'
It was supposed to be a limited series, but could there be another season?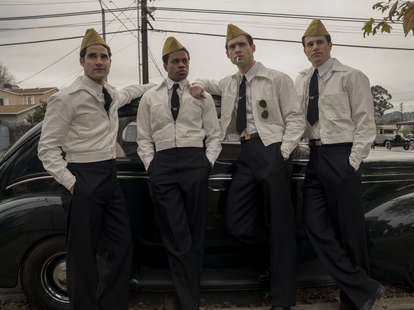 Ryan Murphy puts a pretty fine point on his Netflix series Hollywood. The alternate history of 1940s era Tinseltown concludes with a series of happy endings. Meg -- the movie at the center of the narrative -- is a runaway success, overcoming the seemingly insurmountable odds against a film starring a black actress in an era when Jim Crow laws were still in place. It wins a host of Oscars, ushering in a new age of tolerance. During the ceremony, screenwriter Archie Coleman (Jeremy Pope) comes out to the audience, encouraging other queer people in the industry to live freely. It means that the gas station/brothel based on Scotty Bowers' real life operation loses clientele, but Murphy's invented youngsters are able to make a movie about the fictional version. It's a rosy finale for a show that has rubbed many critics the wrong way, while at the same time earning love from fans now clamoring for a Season 2. But is that even a possibility?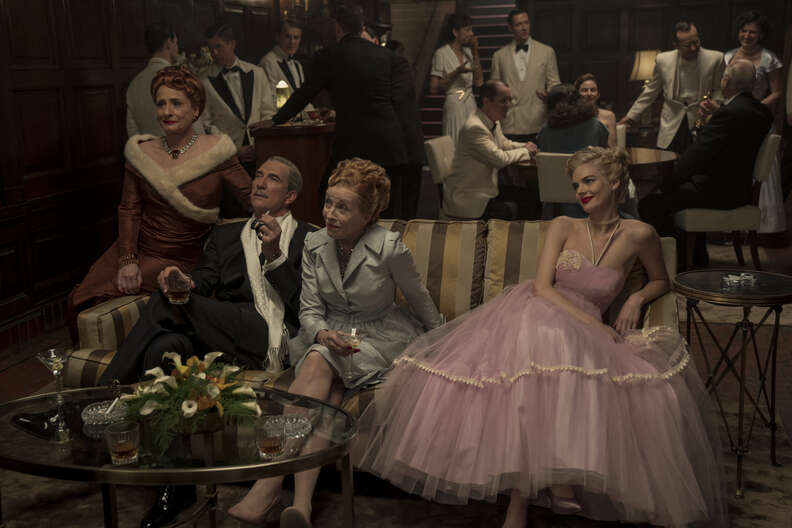 Murphy intended this to be a one and done
To continue the story of Hollywood, Murphy and his co-creator Ian Brennan would have to further reimagine the actual history of Hollywood to fit the new, more tolerant landscape they've envisioned. It's an interesting thought experiment: If in this fictional past Meg changed the course of history, what would become of pioneers that did actually alter Hollywood? What about Dorothy Dandridge or Sidney Poitier? Would the blacklist have happened? But Hollywood was initially conceived as a limited series, so it's hard to imagine Murphy and Brennan have brainstormed that far ahead. The 2020 Emmy nominations further emphasized that this, for now, is a limited series. Actors Jeremy Pope, Dylan McDermott, Jim Parson, and Holland Taylor all received nominations in their respective "limited series or movie" categories.
But he has hinted that a Season 2 is a possibility...
Still, Murphy might be persuaded to revisit his fantasy land. After someone on Instagram commented on one of his posts, saying, "Are you planning a Season 2 with the same cast? Please say yes," he responded, "Well HOLLYWOOD was planned as a Limited series, but it's become so popular that everyone is asking for another season. So who knows? I sure do love this cast though. Xo."
He's also floated the idea of an anthology series
Murphy loves an anthology series as his years doing American Horror Story would indicate, and he implied in an interview with The Hollywood Reporter that might be the way to approach another Hollywood season. "I would never follow the characters again," he says. "But, 20 years from there? I don't know. It's not something I'm thinking about; Netflix and I have not even discussed it and nor would we unless it had some huge success. I've done these anthology shows like American Horror Story and American Crime Story, and this was not designed like that. This was designed to be seven episodes. That's kind of what it is."
So what could a Season 2 of Hollywood be about?
Well, if Murphy sticks with the same cast, he could always follow the production of the movie about Ernie's gas station, which is teased in the final moments. Or perhaps Murphy envisions the Easy Riders, Raging Bulls era as changed by the events of Meg. (He does, after all, have Ratched coming out soon, which is based on One Flew Over the Cuckoo's Nest.) But all of this is a long way off. In the meantime, where is Feud Season 2?
Need help finding something to watch? Sign up here for our weekly Streamail newsletter to get streaming recommendations delivered straight to your inbox.