Valentine's Day is upon us, which means loads of disgusting hand-holding, kissing, and reminders that you will probably die alone. Or, maybe you're part of a couple, but you just, like, don't need some fabricated corporate holiday as a reason to express love. Whatever the reason you hate Valentine's Day, you have come to the right place. Here are 11 aggressively alternative romantic movies to watch in protest. Not a single one ends happily ever after.
Recommended Video
The Post-Credit of 'Thor:Ragnarok' May Confirm the Sad Fate for This Character
Fatal Attraction (1987)
Fatal Attraction is such a classic anti-romance, it almost feels too obvious to include. Glenn Close's Alex Forrest certainly wasn't the first take on the "psycho ex-girlfriend," though she is easily the pinnacle of the archetype. Holistically, the film billed itself as a mix of sleazy and sultry. What lies beneath is a twisted take on our worst fears of negative feminized traits. The thrills come as Alex is peeled back as a caricature of the scorned woman, who, by the end of the film, is no longer truly human. [Netflix, Amazon, iTunes]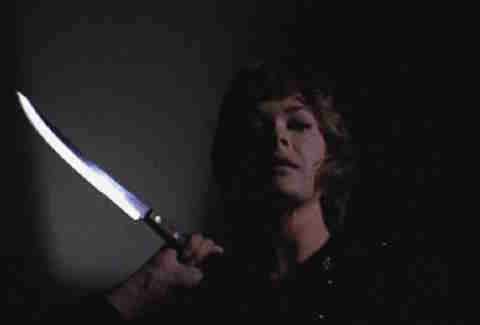 Play Misty for Me (1971)
Play Misty for Me is basically proto-Fatal Attraction starring Arrested Development's Jessica Walter in the role of Obsessed Woman Seeking Revenge. The object of her affection is a radio DJ played by Clint Eastwood (who also directed the film). She calls him over and over, requesting "Misty," a popular jazz standard. The movie's a little slow -- there's a scene where the two of them walk on the beach for, like, 45 minutes -- but seeing a young Lucille Bluth go nuts makes the whole thing worth it. [Amazon, iTunes]
Paramount Pictures/YouTube
The Loved Ones (2009)
This lesser-known Australian film is the most fresh and sadistic take on torture horror since the rise of the sub-genre. It begins as seemingly shy and awkward Lola asks a boy to the dance. When he turns her down, she proceeds to kidnap and torture him with the help of her father. The history of their dysfunctional relationship, and the pattern of similar attacks that is revealed over the course of the film, manages to one-up the absurdity right until the climax. Watch if only to find out if the cute guy ends up getting a drill to the head. [YouTube via Paramount]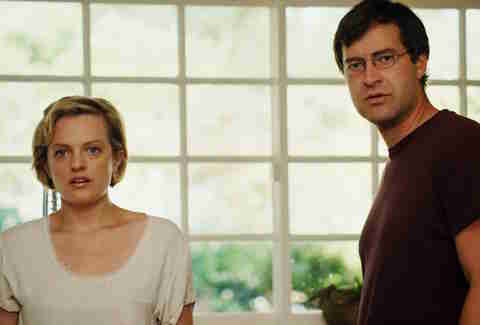 The One I Love (2014)
When I was first reading reviews of The One I Love back in 2014, every single one said, "I cannot tell you what happens -- it ruins it!!!" And there is a huge revelation early in this relationship drama which would be a shame to ruin. What I can say is that this is a smart take on how well you truly know the people you claim to love, and that it's sinister in a way that sits with you for at least a week after watching. [Netflix, Amazon, iTunes]
Teeth (2007)
Teeth is a smart take on the terror of puberty. See, there are teeth in our lead character's vagina. This causes problems. Teeth's world-building is super smart, because it starts with that genetic X-factor as the sole anomaly... and then it slowly devolves into a misogynistic dystopia which includes at least three attempts at rape. [iTunes]
Universal Pictures/YouTube
Fear (1996)
In this rare Psycho Ex-Boyfriend movie, Mark Wahlberg plays a stealth lunatic who starts dating a high school girl (Reese Witherspoon) and becomes obsessively attached after her father objects to the relationship. Its most iconic scene is the one in which Marky Mark beats himself in the chest to frame Reese's dad for assault. It's a move that I am pretty sure Matthew McConaughey stole for Wolf of Wall Street. [Amazon, iTunes]
Swimfan (2002)
A one-night stand lays the groundwork for an obsessive relationship between Erika Christensen and Jesse Bradford. E-mail communication (from the address Swimfan85) dates it a bit, but this is a nice early-aughts iteration of the stalker genre, as well as an extended metaphor that drastically flips the script on the potential consequences of promiscuity. [Amazon, iTunes]
Honeymoon (2014)
No, not the 1947 Shirley Temple comedy -- this is one of those eldritch horror movies that's so incomprehensible it may result in a "what did I just watch?" reaction. Honeymoon follows a young couple in the first days of marriage, during which newlywed Bea undergoes a life-changing experience in the woods. The fallout that follows becomes a disturbing symbol for accommodating a partner and committing to forever being the person you were when you first tied the knot. Do not watch this if you plan on going through with a wedding in the next 10 years. [Netflix, iTunes]
Sleeping With the Enemy (1991)
In one of Julia Roberts' most underrated movies, she plays Laura, a woman who escapes her abusive husband by faking her own death by drowning. The movie tracks her attempts to build a new life in a small town, though she never truly shakes the fear of what might happen if he finds her. The build-up allows her to become a fully developed character, who goes unexploited by her position as a victim. [Netflix, Amazon, iTunes]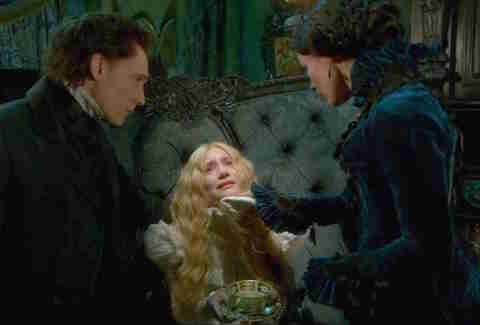 Crimson Peak (2015)
Marketed as a jump-scare-heavy horror film, this gothic romance is light on effects and heavy on moon. Fans of horror or genre enthusiast Guillermo del Toro may be left disappointed, but the narrative that bubbles beneath Crimson Peak's rubble is definitely worth the watch, especially if you like Brontë-era meet-cutes and also don't ever want to trust anyone again. [Amazon, iTunes]
Antichrist (2009)
There's no more genuinely disturbing film than Antichrist. I mean, maybe, if you were really trying to beat it, you could find solid competition in the realm of "horror porn." Although, to group Lars von Trier's dark, artistic nightmare with exploitation is unfair. The story follows a couple as they mourn the death of their young song and retreat to the woods in hopes of emotional recovery. A story of tortured relationships and manifested darkness unfolds. You should know in advance: there are multiple instances of genital violence in this movie. Happy Valentine's Day! [Netflix, Amazon]
Sign up here for our daily Thrillist email, and get your fix of the best in food/drink/fun.
Lauren Duca is a writer, reporter, and LA Press Club award-winner whose work can be found in The Guardian and other places, including a weird scrapbook her parents have been making since she was in kindergarten.