Recommended Video
What to Watch Before and After the Super Bowl
As Stranger Things 2 approaches, one grand mystery persists. "How old is that curly-haired kid really?" We decided to dig up the info so you could go back to bingeing.
First, some background: Stranger Things Season 1 took place 1983, in Hawkins, Indiana. The Duffer brothers' follow-up, which is being treated like a bigger, pseudo-cinematic sequel to the first entry, takes the adventure to 1984. In other words, the actors are aging along with their characters and the show. For casting director Carmen Cuba, her hunt for brilliant kid actors, which began around April 2015, meant sniffing out talent that could grow into the roles. 
"We needed every single actor to have a subtlety and an inner life that didn't necessarily need words to define them, and we held the kids and teens to the same standard," Cuba explained to Backstage. "We weren't thinking of them as kid or teen actors in the process -- the Duffer Brothers were really expecting them to be able to deliver a very rich human experience despite what age body they were in."
OK, OK, so how old are they? Here's the breakdown (ages obviously subject to change when Stranger Things 3 rolls around):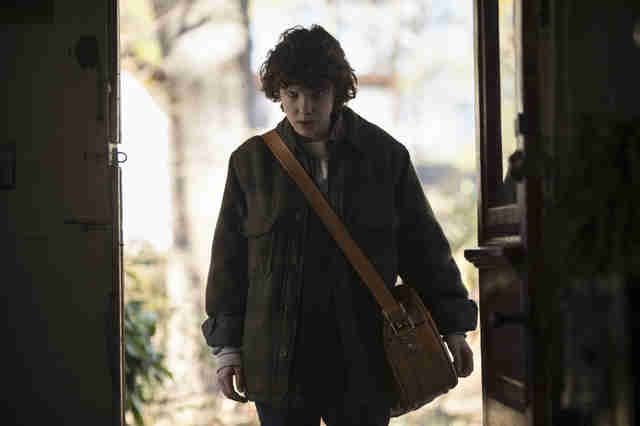 Eleven (Millie Bobby Brown, 13)
Character's age in Season 1: 12
Other credits: Intruders, Modern Family, Grey's Anatomy, Godzilla: King of Monsters
Dustin (Gaten Matarazzo, 15)
Character's age in Season 1: 12
Other credits: The Blacklist, Katy Perry's "Swish Swish" music video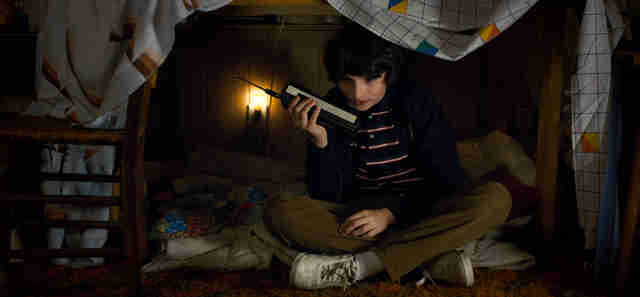 Mike (Finn Wolfhard, 14)
Character's age in Season 1: 12
Other credits: The 100, Supernatural, It, Carmen Sandiego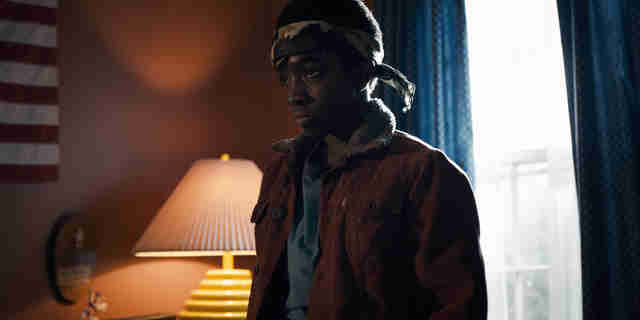 Lucas (Caleb McLaughlin, 16)
Character's age in Season 1: 12
Other credits: Shades of Blue, Blue Bloods, The New Edition Story, Final Space
Will (Noah Schnapp, 13)
Character's age in Season 1: 12
Other credits: Bridge of Spies, The Peanuts Movie, Intensive Care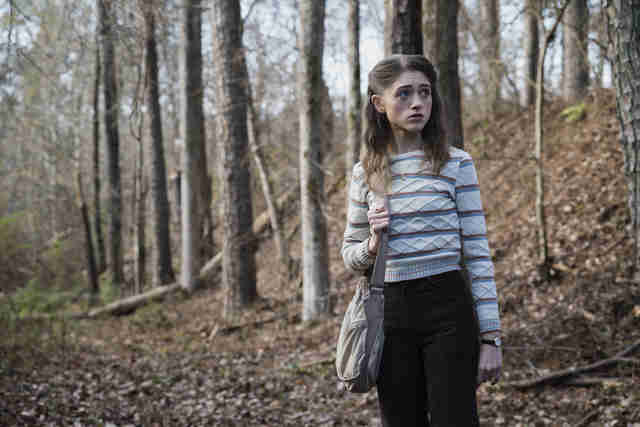 Nancy (Natalia Dyer, 20)
Character's age in Season 1: 16
Other credits: Hannah Montana: The Movie, Blue Like Jazz, I Believe in Unicorns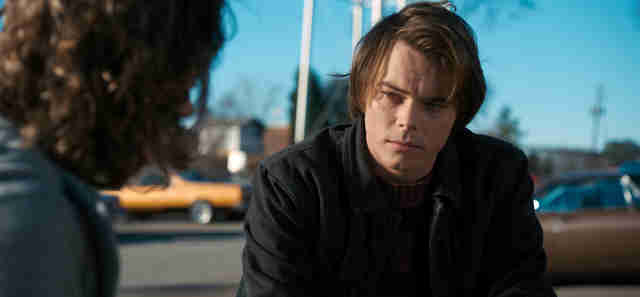 Jonathan (Charlie Heaton, 23)
Character's age in Season 1: 16
Other credits: Shut In, As You Are, The New Mutants
Steve (Joe Keery, 25)
Character's age in Season 1: 17
Other credits: Empire, Molly's Game, Slice
Barb (Shannon Purser, 20)
Character's age in Season 1: 17
Other credits: Rise, Wish Upon, Riverdale, Sierra Burgess Is a Loser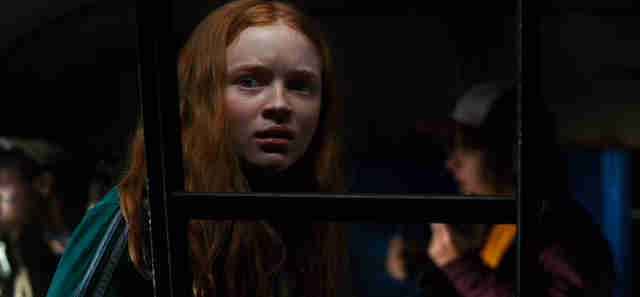 Character's age in Season 2: 13
Other credits: The Americans, Blue Bloods, American Odyssey, The Glass Castle
Billy (Dacre Montgomery, 22)
Character's age in Season 2: 17
Other credits: A Few Less Men, Better Watch Out, Power Rangers
Kali (Linnea Berthelsen, 24)
Character's age in Season 2: Unclear, but likely between 17-23
Other credits: "Teenland," "Natskygge," The Desert
Age is deceiving in Hollywood, where it's not uncommon for actors to play way above or below their true age groups. The tricky thing, as you'll see, is all the actors ended up being older than their on-screen counterparts. Production can be slow -- Season 2 started way back in the fall of 2016, but lasted for eight months in Atlanta. And puberty, thanks to the relentless march of time, can be rapid.
So how long before insane growth spurts? Before these actors no longer look like they fit their parts?
The Hollywood Reporter noted earlier this year that Netflix had originally lobbied to shoot forthcoming seasons back-to-back to preempt "any potentially awkward adolescent transitions." "Every time you have a show that relies so heavily on the charm of kids," a source told the magazine, "you want to capture that." But the creative team opted not to sacrifice quality for speed.
For some viewers, the production-aging race might recall the Harry Potter movie saga, which saw actors Rupert Grint, Daniel Radcliffe, and Emma Watson dedicate a decade of their lives to a franchise and morph drastically before the public eye. Alan Horn, the former president of Warner Brothers, called managing that situation a "Herculean task."
"We're experimenting with cryogenic techniques to simply freeze the actors until we're ready to go again," he quipped to the Telegraph in 2002. "So far there's no evidence that it's a workable plan." Surprisingly, that still won't be an option anytime soon, but Stranger Things doesn't necessarily face the same hurdles as Potter.
For starters, Stranger Things isn't wrestling with big movie studio delays -- the jump back into production was seamless at the end of the last season, and it appears to be that way this year, with rumblings in late August that filming was going to start soon. The show also needn't adhere to a strict year-by-year timeline like Harry Potter because Stranger Things isn't an adaptation. So time jumps or tweaks are always an option ("We just have to keep adjusting the story," Matt Duffer told Vulture earlier this year). And, most importantly, the Duffers don't seem keen on dragging out the franchise. The brothers (unofficially) confirmed Season 3 earlier this year, with Ross adding: "We're thinking it will be a four-season thing and then out." Probably a good thing, as it means the young, talented cast won't be held hostage and will get to tackle more age-appropriate roles sooner. 
Stranger Things 2 hits Netflix October 27. For more on what to expect, check out our guide.
Sign up here for our daily Thrillist email and subscribe here for our YouTube channel to get your fix of the best in food/drink/fun.