I'm not a cheapskate. I'm just a Jewish guy (correlation does not imply causation!) who hates giving money to companies that make billions of dollars in profits. And because I hate paying those monthly bills, I decided to find out if I was just another sucker who corporations were able to take extra money from. It turns out, I was. But no longer: after a phone call to all my major service providers, I lowered (most of) my bills.
The cell phone bill
While I was on hold for a rep, my call dropped. NOT A GREAT START. After I told the rep I was moving over to T-Mobile, since they'll pay my termination fee, the rep immediately started offering discounts. She noticed I wasn't getting close at all to using my data for the month, and said that she could drop me from 3GB to 2GB per month and reduce my bill by $15. Oh, and because I was a loyal customer, she threw in an additional $25 credit.
Money saved: $205 per year
Time spent on the phone: 17 minutes, 23 seconds
How you can do this: Call your cell phone provider and say you want to switch to another provider because they're offering you a lower monthly bill and a free phone. See where your current company can chip at your monthly payment by taking away stuff you don't need (like that extra data I wasn't using).
The Internet bill
I get my Internet through Comcast. It costs me $88 a month with taxes, because I pay for modem rental and BLAST speed, which basically means "the Internet is fast enough that the YouTube video I want to watch of a guy getting hit in the nuts won't freeze every 30 seconds." It's an outrageous price, but it's also the cheapest plan. Or so I thought. When I got a rep on the phone, I told her I planned to switch to CenturyLink, since they're the competitor in my area. After she told me their Internet speeds are garbage, she also repeatedly reminded me that I'm already at my lowest rate. I refused to give in. She finally offered me a $44.99 rate without an Internet telephone. I had no idea I could unbundle the Internet phone from my package.
Done deal, right? Well, she screwed up. Apparently the unbundled/phone Internet isn't available in my area, but since she offered it to me... she can't take it back.
Money saved: $240 per year
Time spent on the phone: 38 minutes (two phone calls)
How you can do this: Find a competitive rate from a local Internet provider. Call your current provider and say you're switching. They should give you a promo rate for six to 12 months. And ask about unbundling options.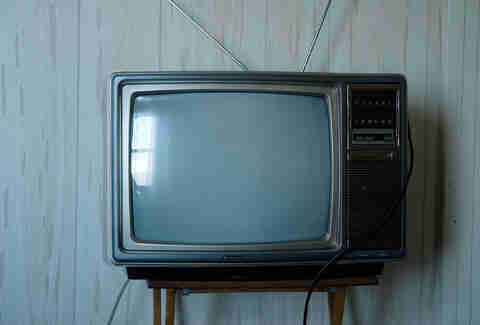 The TV bill
DirecTV is the luxury car of cable. It's the best, hands down. And I have it because I watch a lot of TV, and there is no better service. Unfortunately, it's also expensive. I called and said I wanted to lower my bill. I didn't even say I was switching, because the rep would have heard the inevitable waver in my voice and realized I'm a liar who is about to cry at the thought of losing his cable. Without any further prompting, the rep immediately cut my HBO bill in half for six months, and then chopped off $12 a month -- also for no reason. He was my favorite rep.
Money saved: $204 per year
Time spent on the phone: Eight minutes, 19 seconds
How you can do this: Either bundle your cable + phone bill if you have Verizon, or call your cable provider and tell them you're moving to DirecTV. They hate that, and will throw discounts at you. If you have DirecTV, just say you want a lower bill and apparently they'll take money off like it's absolutely nothing.
The Netflix bill
In talking to the Netflix rep, I realized they basically have a monopoly. Hulu+ sort of competes, but they don't have the movie library like Netflix. And so they act like it. Unlike my cell phone, satellite, or Internet provider, Netflix knows they're basically the only game in town if I want to see things like the new Wet Hot American Summer reboot. And I do. I really do.
Bottom line: the rep didn't budge on price, and didn't care if I stayed, even though I've been a loyal Netflix customer on and off since the early aughts. Swing and a miss.
Money saved: $0
Time spent on the phone: 11 minutes, 38 seconds
How you can do this: You can't. No one can.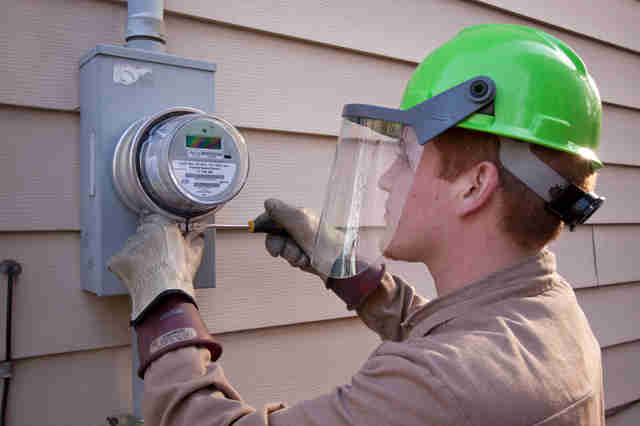 The energy bill
I expected to call Xcel Energy (a company that provides power to where I'm based in Colorado as well as to North Dakota, South Dakota, Minnesota, Wisconsin, Michigan, New Mexico, and Texas) and hear energy-saving tips to save on your bill every month. And that's what I got: super-helpful tips to reduce my energy bill. But they were also happy to reduce my bill for me.
In exchange for a $40 credit once a year, I enrolled in a program that lets Xcel use fancy air-conditioning technology to "manage my AC use" for short periods of time when demand is super high for electricity in the summer. They only usually need to use this once or twice a season, and it never goes on during the weekends. They say the majority of people never notice when they use it. It helps the company reduce the risk of brownouts and blackouts for everyone, and I get the equivalent of one almost-free energy bill. 
Money saved: $40 per year (at least)
Time spent on the phone: Nine minutes, 47 seconds
How you can do this: If you don't have Xcel, call your energy company and talk to them. They'll at least give you tips to reduce your energy usage.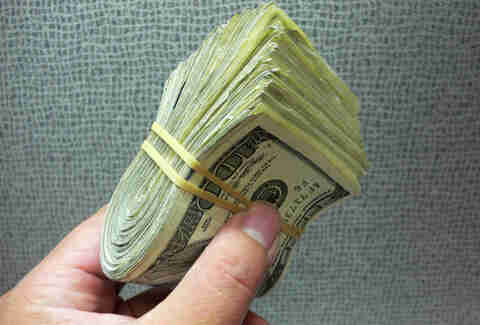 The best part of lowering (almost) all my bills
It took about 85 minutes total to reduce my yearly spend by $689. I've never in my life made $689 in barely more than one hour because I am not a lawyer. And it felt good. I can do a lot with $689. I can't retire on it, but I sure can buy a new TV. A TV that I will buy from Amazon, just as soon as I can call them and bargain for it.
Total money saved: $689
Total time spent on the phone: One hour, 15 minutes, 47 seconds
Sign up here for our daily Thrillist email, and get your fix of the best in food/drink/fun.
Lee Breslouer is a senior writer for Thrillist and cannot imagine making $700 an hour. Follow him to dashed law school dreams: @LeeBreslouer.