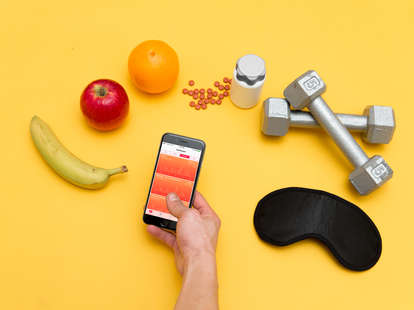 Apple rolled out its Health app nearly two years ago, but most people still have no idea what the hell it does or how to use it. But once you have a basic understanding, it can do wonders to keep you healthy. No Fitbit required.
The first thing to know: the Health app does a few cool things on its own, but it truly shines when synced up with other health and fitness apps. With its underlying HealthKit software, it actively collects data from your other fitness apps about everything from your weight and workout habits to your sleep patterns and stress levels -- then builds a comprehensive health profile, morphing your phone into an all-powerful wellness coach. It's like having a dream team of MDs, personal trainers, and psychotherapists working together in your pocket.
Below are some of the best Health-compatible apps around, plus a few helpful tips on how the latest version of the software might save your life. For real.
Keep tabs on your calorie intake and weight fluctuations
What to download: Lifesum (free)
This app makes tracking your calorie intake super easy all day long, and slips in regular reminders to drink water to keep your metabolism running on point. When this data's shared with Health, it'll give you a high-level look at how your calorie intake, diet, and weight fluctuates in relation to your sleep and physical activity, and vice versa. Do you eat less on the days you work out in the morning? Are you eating differently when you're sleeping less? You'll be able to trace correlations pretty easily.

Track your stress levels and get the most out of meditation
What to download: Omvana (free)
By syncing the Omvana meditation app with Health, you can track your stress levels and get recommendations for guided meditations best suited to your needs. Omvana also has access to your Health app data -- heart rate, blood pressure, etc. -- to give you a heads-up when it's time to chill.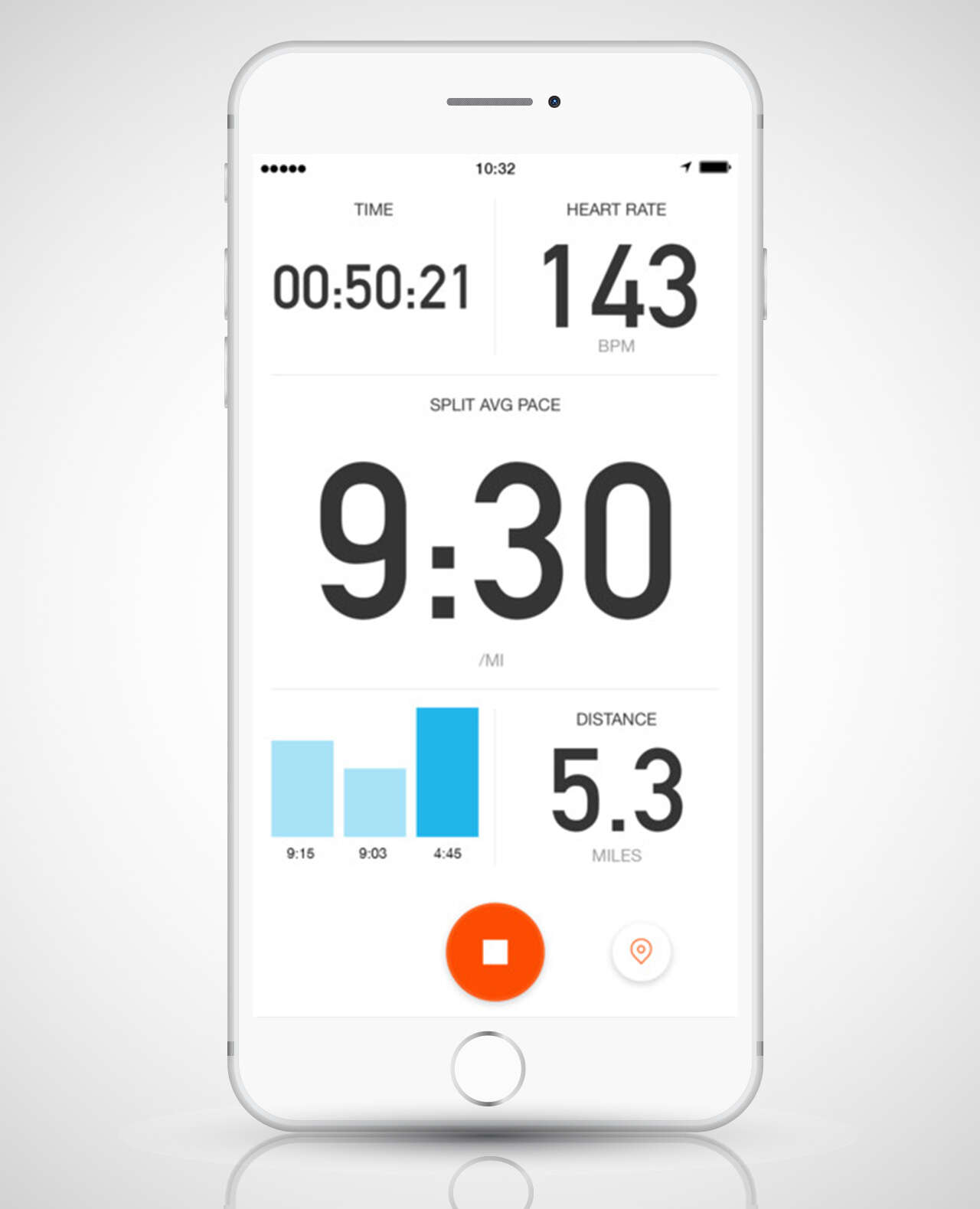 Understand how your runs and rides fit into your overall health
What to download: Strava (free)
Popular apps like Strava, which tracks your runs and bike rides with GPS, take your fitness to the next level when used with the Health app. Combined with information about your weight, calories burned, sleep patterns, and pretty much all other health concerns, you can better understand exactly how hard you pushed yourself and how that workout affected your health on the whole.

Dance yourself clean and lean
What to download: Dance Party (free)
If busting a move is your preferred method of getting in shape or merely a supplementary bonus, the Dance Party game app syncs up with Health to help you see how such this kind of physical exertion fits in with your other daily workout routines and habits -- think diet and sleep -- to contribute to your general well-being.
Train yourself to get better sleep
What to download: Sleep Cycle (99 cents)
Sleep Cycle is already a very popular alarm clock app that monitors your REM cycle to determine the best moment for you to wake up so you don't feel like a groggy mess. When synced with Health, it gets even better. It submits data on your time spent in bed, sleep schedules, and sleeping heart rate to your Sleep Analysis dashboard so you can get an at-a-glance look at your sleep patterns and compare them alongside potential triggers like diet or activity level.

Get knocked up
What to download: Glow (free)
Tech-savvy folks looking to add to their families already know about the Glow app, which helps women track their fertility. But Glow uses info from the Health app about your sleep and exercise to deliver (!) superior results, helping you figure out the perfect time to try and make that little bundle of joy.
Get motivated with quick seven-minute workouts
What to download: CARROT Fit ($2.99)
CARROT comes loaded with a bunch of compact workout programs and a surly, borderline sadistic AI whose mission is "to transform your flabby carcass into a Grade A specimen of the human race. She will do whatever it takes -- including threatening, inspiring, ridiculing, and bribing you -- to make this happen." As you use it, it'll keep the Health app up to speed on your progress, so you can keep tabs on how your day-to-day and week-to-week workouts are interacting with your diet, sleep, and more.

Give your doctor the most complete view of your health
What to download: MyChart (free)
MyChart has already revolutionized the way patients communicate with their doctors, providing a digital platform for patients to monitor their medical stats on a daily basis (e.g., blood pressure, weight, etc.) and track fitness data. Synced up with Health, it can use the info provided by your other health apps to give your doc an even fuller picture of how your bag of bones is holding up.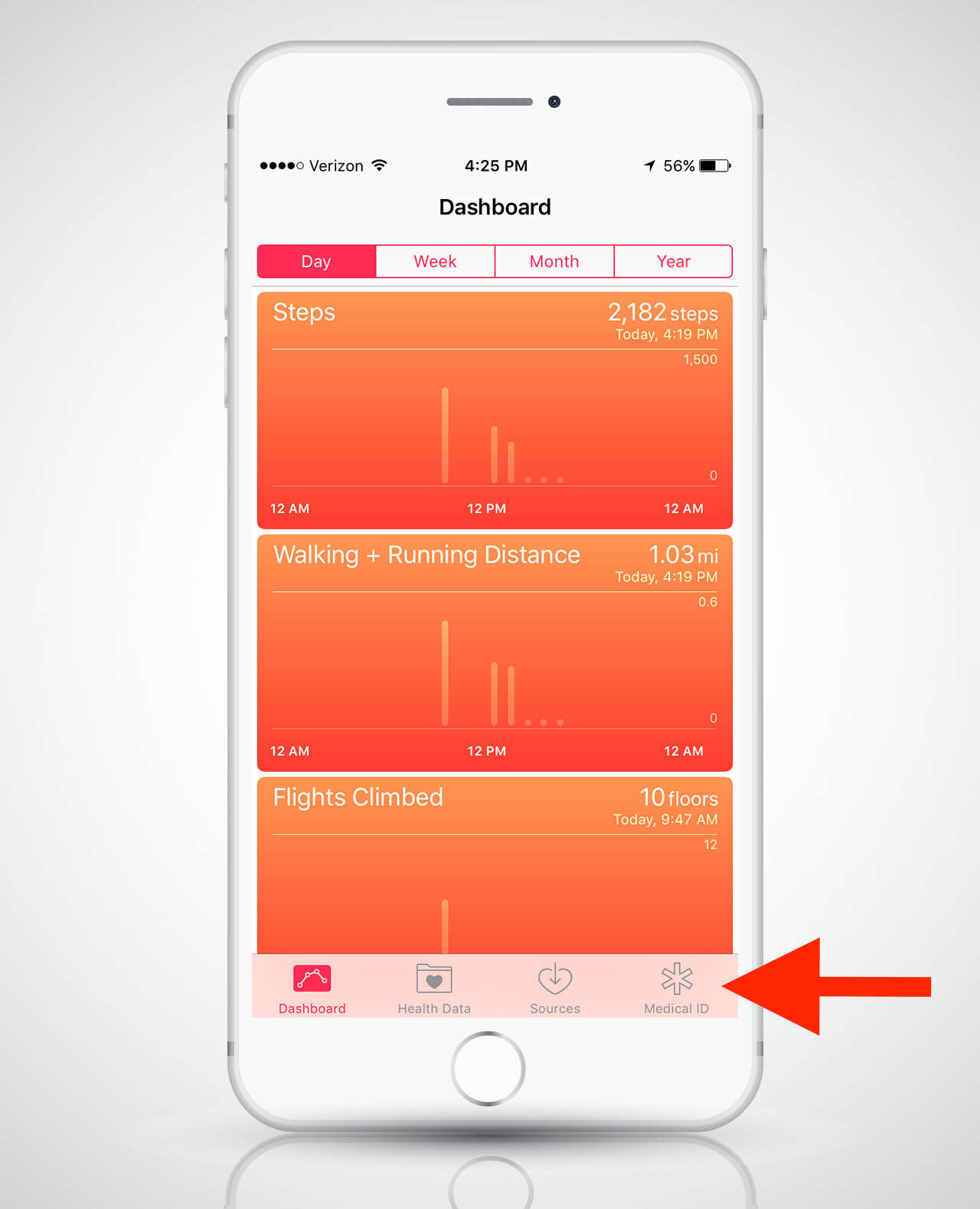 Save your ass
There's one somewhat overlooked feature of the Health app that's worth knowing, since it could very well save your life: the Medical ID.
In the app, tap the tab in the bottom-right corner and fill out some basic vitals info (blood type, allergies, doctor/emergency contact info, etc.) Basically, this serves as a digital version of a medical bracelet -- readily accessible by paramedics and other well-meaning persons, even if your iPhone is locked (it pops up when you tap the Emergency button on the lock screen). You never know, it could come in handy in any number of precarious situations.

And help researchers find cures for chronic diseases
One of the best parts of the latest iOS 9 rollout (in addition to the neato Night Shift) was the deployment of ResearchKit and CareKit platforms as part of the Health app. Essentially, it opens the door for medical researchers to create apps for people with particular conditions and diseases, so they can create more studies and easily collect data on a day-to-day basis.
Editor's Note: In order for any of the above apps to fully sync with the Health app, you'll need to manually enable them to communicate with it in the app's settings, as well as in the Health app. For specific instructions, Apple has this handy guide.
Sign up here for our daily Thrillist email, and get your fix of the best in food/drink/fun.
Joe Oliveto is a contributor for Thrillist, and is a hypochondriac, all of a sudden. Follow him on Twitter.
Joe McGauley is a senior write for Thrillist and will most likely never be primed for pregnancy.