Netflix's 'I Am Not Okay With This' Is a Bingeworthy Tale of Teenage Telekenesis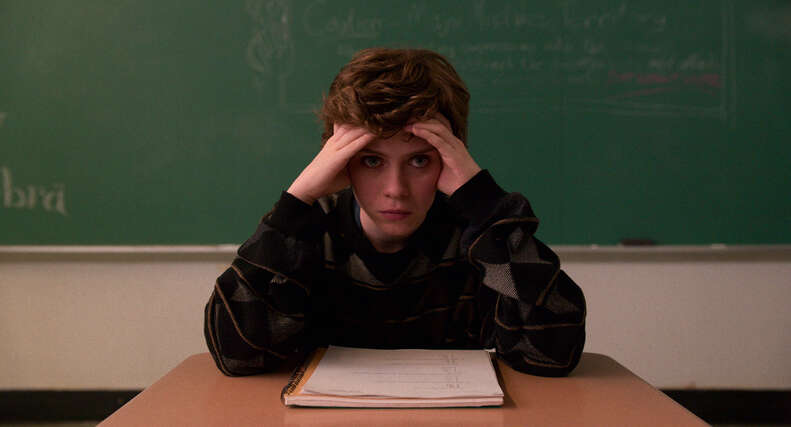 Sophia Lillis as Syd

| Netflix
Sophia Lillis as Syd

| Netflix
There is so much superhero content today. It's inescapable. In addition to the sprawling Marvel Cinematic Universe and ever-growing DC Extended Universe, there's countless costumed characters plying their trade on various networks, including recent vigilante hits like HBO's Watchmen and Amazon Prime's The Boys. Throw in the telekinetic teen on Stranger Things, the super-powered scion on Raising Dion, the ragtag crew on Umbrella Academy -- whatever you're looking for, it probably exists. And yet Netflix just dropped another superhero-centric show in the form of the new teen dramedy I Am Not Okay With This.
The seven-episode series, adapted from Charles Forsman's graphic novel of the same name by Christy Hall and Jonathan Entwistle (the latter of whom helmed The End of the F***ing World, also based on Forsman's work), and starring It alums Sophia Lillis and Wyatt Oleff, sparked some concerns when its blood-soaked Carrie-esque trailer arrived that it would tell the story of yet another "awkward" white girl attempting to figure out what she's capable of instead of diversifying the genre. But the full series reveals that I Am Not Okay With This explores the powerful anger of teen girls via a queer 17-year-old trying to come to terms with her grief and sexuality.
The self-described "boring white girl" Syd (played by the charming Lillis), who's just "not that special," is a living, breathing sad diary entry because her father recently killed himself and she's new to a small Pennsylvania town with her working-class mother and younger brother. She's reserved and moody, and has just one friend, the charismatic Dina (Sofia Bryant), who she's also secretly in love with, and her mom thinks she's difficult because she won't talk to her about her father. It's all too much, and she's ultimately really pissed off that she can't be her true self and her dad is gone -- which culminates, much to her terror, into uncontrollable telekinetic powers that make jocks' noses bleed and food in the convenience store fly off the shelves. So, she actually is pretty special, but not because she can move stuff with her mind. She represents through a no-holds-barred portrayal that young women can be angry as hell even if they don't seem to be.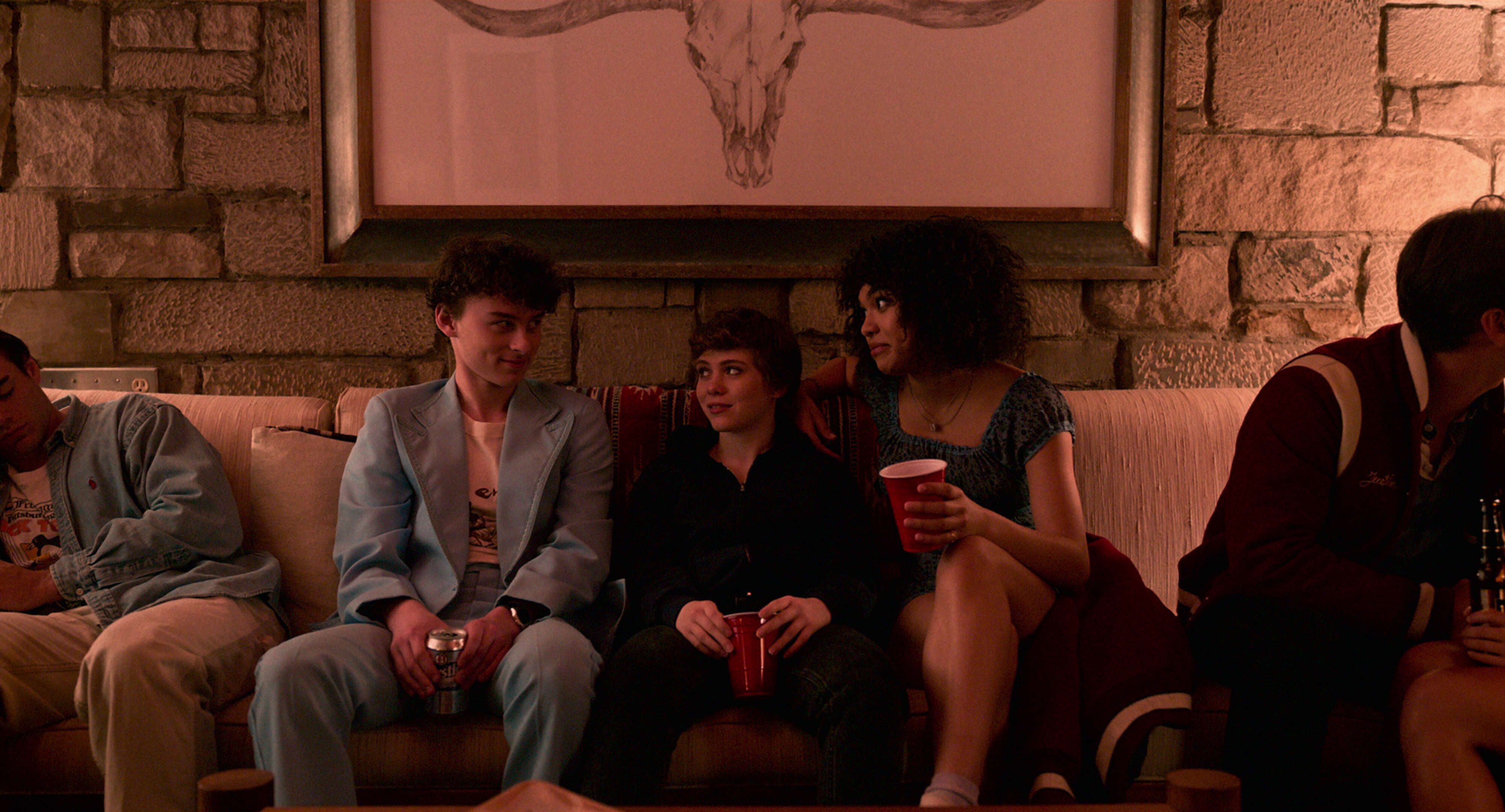 IANOWT eventually focuses on Syd's quest to figure out what's up with her powers, assisted by her dorky neighbor Stanley (Oleff), and in doing so, offers a vehicle for an endearing, honest look at grief and teen angst at large. Lillis is as relatable as a John Hughes ingenue, and you feel for her whether her screams are knocking down trees or she's tentatively going into the basement where her dad died. Like The End of the F***ing World, the show niftily employs a nostalgic soundtrack and a subdued aesthetic to drive the action, but the simplicity of what it tracks back to makes the show its own. Plus, the first season ends in a ridiculously surprising way.
Angsty teens in 2020 don't know how good they have it. I mean, not really -- it sucks to be a moody high schooler -- but they are lucky to have so many nuanced, relatable series at their disposal. Yes, some of these shows are merely re-inventing the X-Men or trot out the trope of tweens with out-of-this-world abilities, I'm jealous they have something like IANOWT. It's less about what her mind can do and rather what's going on in there. The real power is seeing how she navigates the anger that she and so many kids have but can't put into words, and that alone makes the brief series a must-binge.
Need help finding something to watch? Sign up here for our weekly Streamail newsletter to get streaming recommendations delivered straight to your inbox.