Four years ago, I was tempted to trade my body and time for cash. I had just read about the "mutually beneficial" dating website SeekingArrangement, and becoming a sugar baby seemed like a pretty good gig.
You might know some of this, but for the uninitiated: sugar babies -- as they're oh so affectionately known, because babies are innocent and innocence is sexy -- can expect to receive thousands of dollars worth of handbags, flights, rent payments, tuition payments (the sugar), and more from their successful, sometimes married, sugar daddies (and mommas!) in exchange for companionship and, yes, sometimes sex, just like in a conventional relationship!
SeekingArrangement provides a space for young girls (and boys, occasionally!) and the moneyed elite to connect. Founded in 2006 by MIT graduate Brandon Wade (who still functions as CEO), it's similar to OkCupid in its profile layout, messaging, and membership policies, except instead of pairing lonely people based on how they answer questions like "What is your quest?" or "Would you date an atheist?", members seek each other out by how much money they're willing to give, and how much they want to get.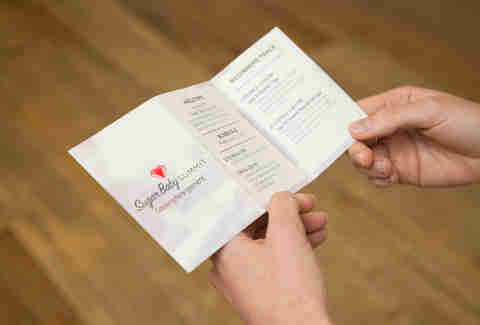 Still in school, I was staring down 112 years of student loan payments. 44% of SeekingArrangement's users are college students, and I was fascinated by the seeming ease of it all and the financial freedom it could buy me -- I'd go on a few dates, some rich losers would hand me fat envelopes of cash, and I'd be out before any funny business happened, never to be sugared again. I drew a hard line with the sexual exchange, unless he was really, really good looking. I had integrity, dammit.
So I signed up! I made up an email address for the express purpose, logged in, got to the page where you add a photo of yourself, and froze. I couldn't do it. I eyed a few profiles of slimy-looking 40-year-old men, and immediately deleted everything that I created 10 minutes prior.
Interestingly, my main deterrent wasn't just the questionable ethics, or that I'd directly contribute to the perception of women as feeble, wholly-dependent-on-men creatures, but how it might affect my future employment. Would I be denied a job down the line if someone found out? What if I decided to run for public office and this came to light, leaving me publicly shamed on Blogspot.com sites??
But now I have my own money! Because of a job!! A job that landed me at SeekingArrangement's Sugar Baby Summit in New York City for an afternoon of sugar baby best practices classes, including "Sugar Funds Management" and "Breaking Sweet and Staying Safe," in which financially compromised individuals learned how to manage the expectations of the men (and sometimes women! They swear!!) who can't wait to pay for their affection.
With high heels and low expectations, Thrillist assistant managing editor Julie Cerick and I are on 48th St and 11th Ave, surrounded by car dealerships and lost. We consider asking a hotel concierge for directions before a big, beautiful blond woman in a white bodycon dress and sky-high heels with a three-man film crew in tow sweeps past us. "This way."
We're greeted by a publicist in a flouncy sundress who implores us to not speak to any attendees except the ones they've specifically arranged. Little weird, but okay. The elevator opens to a sponsored swag table and 30 wood-backed chairs, where women of all shapes, sizes, ages, and colors -- plus two young men! -- are seated. There is a disco ball.
Julie and I look for a seat in the back, where Vice and Refinery29 have entrenched themselves. A different publicist than the flouncy-dressed one looks confused, then figures it out. "Oh! You guys are press! You're so pretty I thought you were here for the summit," she says, as if being press and attractive are mutually exclusive. Also, this might be a sales pitch. Everything might.
Soon, Babies will split up to take either the beginner or the advanced course track.
 
Topics include:

1. How to get the most out of your SeekingArrangement profile
2. How to separate your sugar life from your "regular" life
3. Safety concerns
4. How to market yourself and juggle multiple daddies
5. How to claim sugar funds on your taxes
We settle in (ambitiously) for Master Class Part One, which is all about upgrading your sugar and attracting a high-profile sugar daddy (also referred to as an "SD"). It's taught by expert sugar baby Chelsea Ridenour -- the blond woman from outside! Chelsea confidently ascends the stage to tell us how fun sugaring is.
 
Here are some tips from Chelsea:

1. To attract the highest class of daddy, you need to be high class.
2. Be really clean. Two SDs dumped her for having a messy bathroom. So also, learn from your mistakes?
3. Don't lie. They are more likely to like you if you're just upfront and sincere about who you are and your expectations. Some men are looking for a real connection and you will get trapped in a web of untruths, and they will know, and your income will suffer.
4. But also lie sometimes, like if an SD asks if you have other SDs.
5. Or if you want more money. Hint at bills you don't have and he'll be happy to help. He wants to help.
6. Also lie if you don't want to sleep with him, but don't want to ruin the opportunity. Just pretend you will eventually!
7. No means no when it comes to sex, which is sound advice.
8. A high turnover rate is fine. Emotional attachment is bad. Two marriage proposals is two too many.
9. Married men are less clingy.
10. This is a business.
She also "freestyles" sometimes -- targeting rich-looking men in bars, rather than using the website -- like the time she pretended to be super into watches and figured out her mark was wearing a Presidential Rolex. Bullseye. She asks if they like to travel, one of the more obvious indications of wealth, and then if they'd consider what she refers to as "mutually beneficial dating." It works more often than you'd imagine.
I don't know nor could ever understand the circumstances or motivations that led her (or any other babies for that matter) to this lifestyle, but it's hard to remain open-minded. This woman swindled her benefactor into pumping $15k into her lifestyle Tumblr that's just a stream of selfies, butts, and comments that advise other sugar babies to stalk their SD's children on Facebook to see how the family lives: "Riding horses on vacation in Santorini as your cover photo? Okay, I'll break bread with your dad tomorrow." And yet, I'm as impressed as I am disgusted -- maybe she's actually the one who's got this all figured out. I could be debt-free by now! (Financially speaking, anyway.)
But fundamentally, as much as I support this woman's capacity to choose what works best for her, I don't support the choice.
While Chelsea continues to inform, I probe the woman next to me, who could be anywhere between 25 and 47. She sat down where she did because she knew I would ask her a million questions -- I know this because she tells me so. She also tells me "I view this as a job," in the most deadpan, unaffected voice I'll hear all afternoon. Apparently she had one SD buy her a car, got into a DUI with that car, and then had another SD pay the fine.
Chelsea has now shifted to travel safety. Since SDs are busy and demanding, many want their sugar babies to come to them. If you fly to another city to meet an SD for the first time, she recommends you secure a return flight so you don't end up stranded if something goes wrong. Request a separate hotel room as well -- you don't want this man you just met to have a key to your chambers, though sometimes it's unavoidable. But play your cards right and you can be jetting all over the Continental US (Chelsea's too afraid to go overseas because of sex-trafficking concerns), making surely wonderful memories with someone you maybe vaguely care about. I wonder if she yearns for a real romantic connection, so when I see her at the Tostitos bowl later, I ask.
She did once have a real-life relationship and an SD simultaneously, and the boyfriend actually loved the gift trickle-down that went along with her sugar lifestyle. But, just slightly, the corners of her lips turn and her gaze glazes as she whispers, "It is difficult, though..." "Especially when sex is involved!!" chimes in a tiny man who came out of nowhere, and must be her assistant.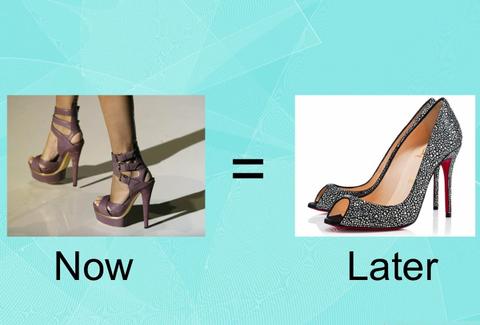 Chelsea is good. At one point she had 30 daddies on rotation and I'm obviously impressed by her management skills, as I can't remember the name of the boy I had lunch with off Hinge last week. "Oh, I don't have a job!" she says, almost defensively, though I never asked.
A tall, nondescript man in a suit takes the stage to tell us how to manage all this income because "the sugar eventually runs out." But the sugar won't ever run out, really -- just a woman's ability to make it if/when she gets too old or too fat, I assume. He suggests we buy the reasonably priced Michael Kors handbag rather than that costly Prada, because then, one day in the future, we'll have saved enough for the Hermes! It's not a metaphor, which might've actually been worse. Saving is simple, ladies!
Soon we're ushered to the patio upstairs to meet Sabine, a stunning 23-year-old with a dark pixie cut who studied marketing at Parsons. (Me too! We high-fived.)
Like the other women, Sabine loves to talk; one question gets her off on to multiple subjects. I'm not sure if she's been coached to take up as much time as possible to avoid answering too many different questions, or if she's trying to justify her lifestyle to me just as much as to herself, or if she genuinely believes what she's saying and loves to hear herself talk about it.
 
Here are some hot takes from Sabine:
1. Age has nothing to do with physical attraction. If a dude looks like he could have a heart attack at any moment, she's out. Some 60-year-olds take better care of themselves than 30-year-olds!
2. Men who are separated from their wives but have kids her age are the sweet spot, because it's easier for them to relate. Daddies are looking for beauty, excitement, relevance, and validation, and zero problems that they can't just pay away.
3. She is 100% in control, and doing what she needs to do to get ahead because sometimes you have to, and sometimes women aren't born into ideal circumstances.
4. Except when she's not in control, because the woman is the most vulnerable, always.
5. This kind of dating is really no more of a gamble than other types of dating. Tinder, OkCupid -- anyone could be just looking for sex! Men are men. This is rationalized to great effect.
6. People who are predisposed to feel victimized, will feel victimized. She worries about the women who will let men use them because they don't have the self-assurance to stand up for themselves.
7. Sex is a gift that she bestows. She works hard for this (her body).
8. This is definitely not an escort service.
9. Women these days have the luxury of being able to choose partners, so they must be smart about it.
10. She has options, duh.
Her pseudo-feminist monologue is bizarrely convincing for a minute. Maybe I'm the sucker here, while the sugar babies are the ones actually smart enough to leverage the aspect of society that so overwhelmingly works in our favor. Maybe we're all in this together, and the powerful Internet men twice our age who want to pay to date us are the enemy. But do we really have to encourage them? A woman's freedom is the work of feminism, but within that, she can still make choices that undermine it.
I'm convinced that Sabine is an actress, and that SeekingArrangement paid her.
She has to get ready to model evening wear for another part of the summit, which is fine, because Julie and I are both exhausted and vaguely depressed. We forego the complimentary chicken Caesar salad wraps and stop to chat with another publicist on our way out. I ask her if she herself uses SeekingArrangement. "Oh, I'm married!" she declares as she holds up her left hand the way betrothed women do. But that doesn't really answer the question.
One time a man said to me, "Why are you bothering with school? You have a decent face -- you could easily marry someone rich." This was years ago and it still bothers me. I wouldn't like to be in a relationship that constantly diminished my worth to my body and my young, trouble-free mind, no matter how big the financial payoff. And I don't want to be a pawn in a culture that supports and glamorizes that.
But still, there's a lingering curiosity about what might've been had I stuck around the site long enough. It could've been me sipping bottled water and sincerely learning how to turn a spoonful of sugar into a cup, but instead, I'm writing critically about women just like me, except I have a considerably lower hourly rate than they do. For me, though, money is secondary -- I like contributing to something bigger than myself, and I like being valued for being creative and thoughtful and useful. I like that my money is my own, to be gained based on my own merit rather than on the misguided whim of a man who resorts to paying for intimacy. I like that freedom.
Carrie Dennis is an associate editor for Thrillist. Follow her on Twitter: @CarrrieDennnis.