8 Shockingly Interesting Maps of America
Maps are usually confusing, like when you're taking a geography test in fifth grade and you have no clue where to write "Nebraska." We still just pencil that in the middle somewhere. But sometimes maps are actually fascinating, like when the map shows you where to move to get the cheapest rent or when Nebraska is labeled as "corn" so you are finally able to remember where it is. Here are the eight most interesting maps we've come across.
The Death Map
Rather than tell how people in each state most commonly die (hello heart disease!), the CDC gets creative by breaking down the abnormal cause of death that ranks disproportionately high in each state.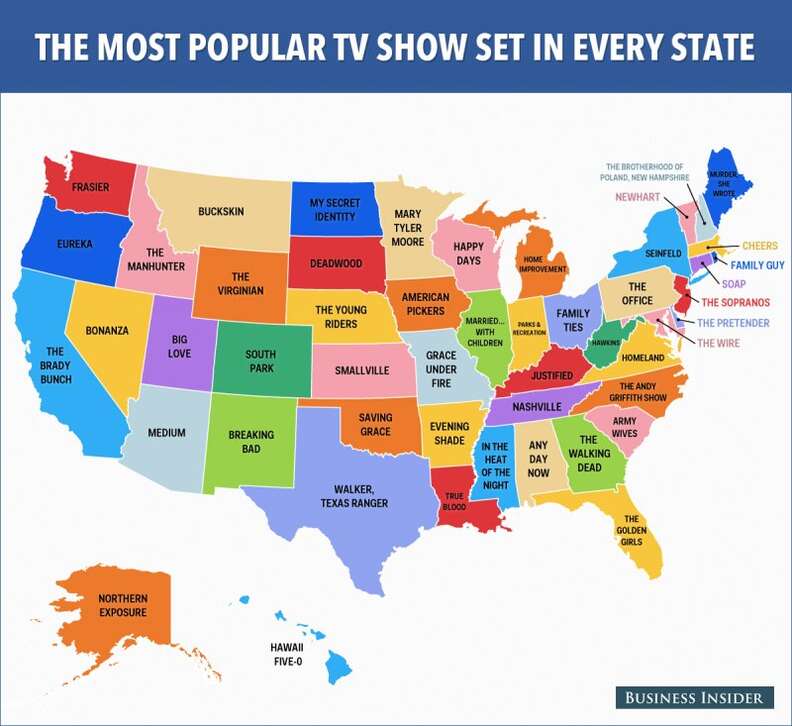 The TV Map
Because you sometimes have to pull yourself away from playing Candy Crush, TV is there to suck all the remaining time out of your day with a program about a Texas Ranger. Or zombies. Business Insider deemed the most popular TV show set in each state "based on each show's longevity, audience and critical acclaim using info from IMDB/Metacritic, awards, and lasting impact on American culture and television."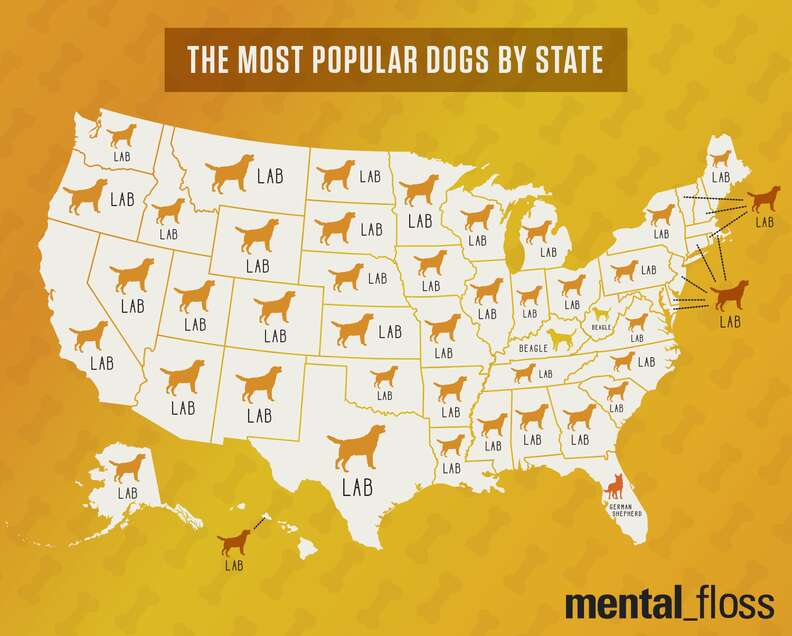 The Dog Map
Mental Floss took a look at data from the American Kennel Club, which they used to show you the most popular breed in every state. Way to still be different, Florida!
The Beer Map
VinePair helpfully shows where America's top 50 craft breweries are located, using data from 2014 supplied by the Brewers Association, which is also a horrible name for a fan club of Milwaukee baseball fans.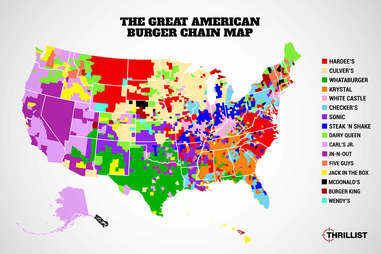 The Burger Map
Some site named Thrillist analyzed more than 20 million Foursquare check-ins to determine where the burger chains you know and love are the most popular.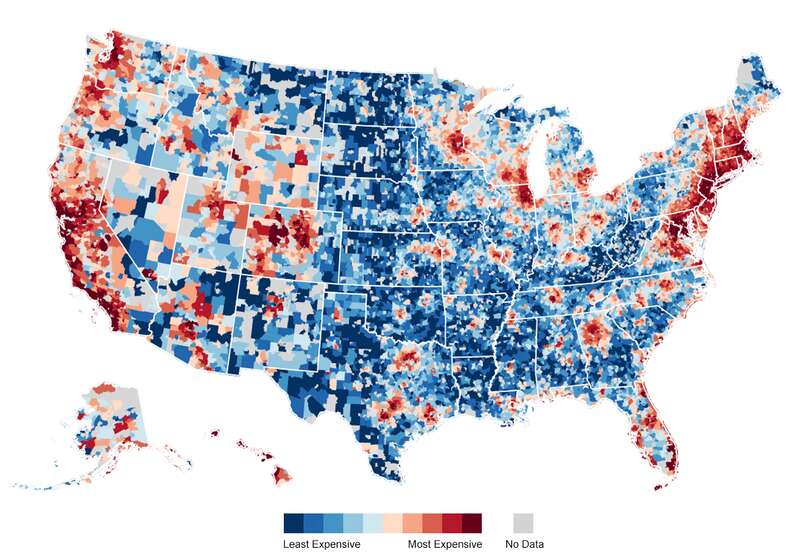 The Rent Map
In January, Movoto took a look at "median home value, gross rent, and monthly homeowner costs" to come up with the most expensive ZIP codes for housing in America. #1? Palos Verdes Peninsula in California. Might be time to move to the very center of the country, where things get inexpensive.
The Internet Map
While Internet speeds throughout the US are dial up-level slow when compared to what other countries in the world get to experience, things are definitely far worse if you live in Montana. Broadview Networks used Akamai's "State of the Internet" report to calculate the average Internet speed in every state. Be proud, Virginia! Be very proud.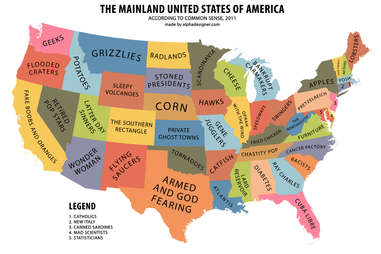 The Funny Map
The genius alphadesigner created a map solely using what he calls "common sense." I'm writing this from The Southern Rectangle, and it looks right to me.
Sign up here for our daily Thrillist email, and get your fix of the best in food/drink/fun.
Lee Bresloueris a senior writer for Thrillist and looked at approximately 500,476 maps before choosing these. Follow him to map nerdery: @LeeBreslouer.