'It Chapter Two' Is a Long Slog to the Finish Line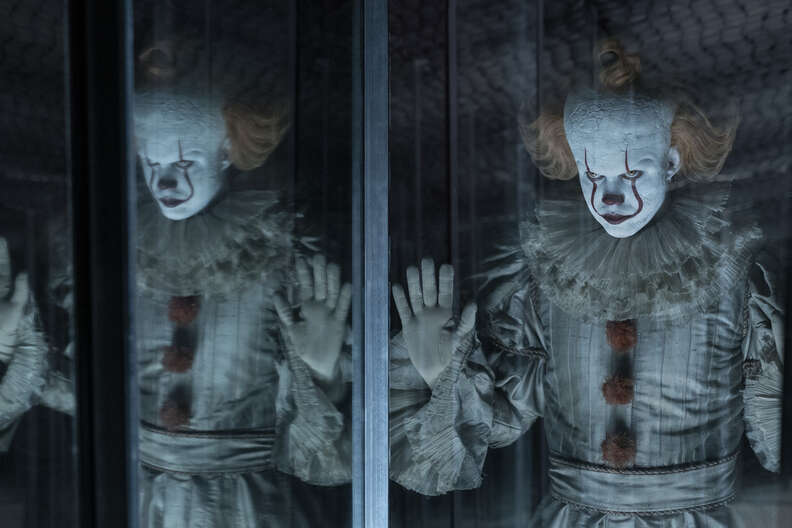 Double the Pennywise... not double the fun.

| Warner Bros. Pictures
Double the Pennywise... not double the fun.

| Warner Bros. Pictures
At what point do scary things lose their power? That's a question It Chapter Two asks on a thematic level as it finishes up Stephen King's saga about a mythical beast that takes the form of a freaky clown to feed on fear. It's also a query that can be posed to the film itself, which, at nearly three hours, neuters Pennywise's terror, slogging along to a conclusion that starts to feel both inevitable and like it will never actually arrive.
Once again helmed by Andy Muschietti, the second It picks up on the now forty-something members of the Losers Club 27 years after the events of the first film. When Pennywise returns to their hometown of Derry, aiding and abetting in a grisly hate crime, Mike (Isaiah Mustafa), the one Loser left in small-town Maine, calls up his erstwhile pals to come and fight. The trouble is, no one other than Mike remembers what befell them when they were tweens, a side effect of wrestling with It, thus forcing them all to reckon with their childhood traumas while battling the shapeshifting "It." It's not exactly a waltz down memory lane.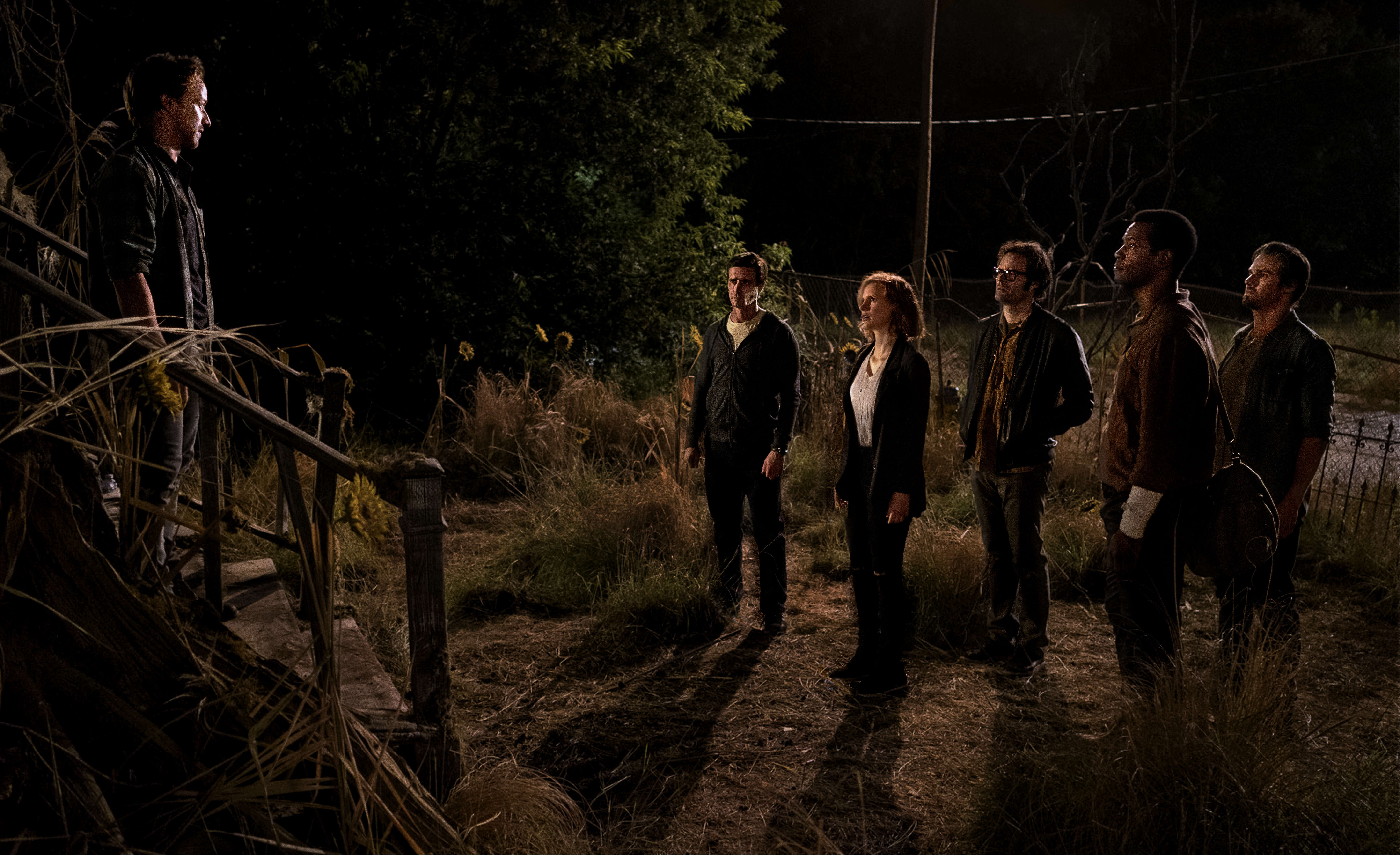 Despite covering only one bit of an extremely lengthy book, the 2017 initial installment in Muschietti's saga felt strangely complete, updating the action from the 1950s to the 1980s and focusing solely on the Losers as kids, portrayed by the likes of Finn Wolfhard, Sophia Lillis, and Jaeden Martell. Chapter Two casts grown-up versions of Richie, Bev, and Bill -- played by Bill Hader, Jessica Chastain, and James McAvoy, respectively -- but refuses to let childhood go completely, interspersing numerous flashbacks that seems to reiterate what was previously covered in just a slightly different manner.
The caliber of the new cast is invariably the draw of the sequel. Chastain is an Oscar nominee who had demonstrable chemistry with McAvoy in the 2014 indie The Disappearance of Eleanor Rigby; meanwhile, Hader's Emmy-winning work on Barry has made him one of the most exciting actors on any screen. Still, by virtue of the storytelling, the adult actors aren't really allowed the chance to gel in the way their younger counterparts are, and thus the fun of watching them all together is dulled. Among the cast additions -- which also include Jay Ryan as Ben and James Ransone as Eddie -- Hader is the standout, bringing a twitchy energy to jokester Richie, who has grown up to be a hacky stand-up, peddling other people's jokes. But even he is hamstrung by Gary Dauberman's screenplay, which awkwardly veers between thrills, laughs, and serious exploration of topics like abuse and homophobia.
Whereas King's text spans the cosmos, dealing with his godlike turtle force known as Maturin, Muschietti chooses to keep the action grounded -- or at least as grounded as murderous clowns can be. The only hint of psychedelia comes in the form of the Ritual of Chüd, a way of defeating It handed down to Mike from a Native American tribe, represented in grossly stereotypical fashion. (Bizarrely, despite the fact that action now takes place in the present, the tone of Chapter Two seems grounded in the less-woke '80s.)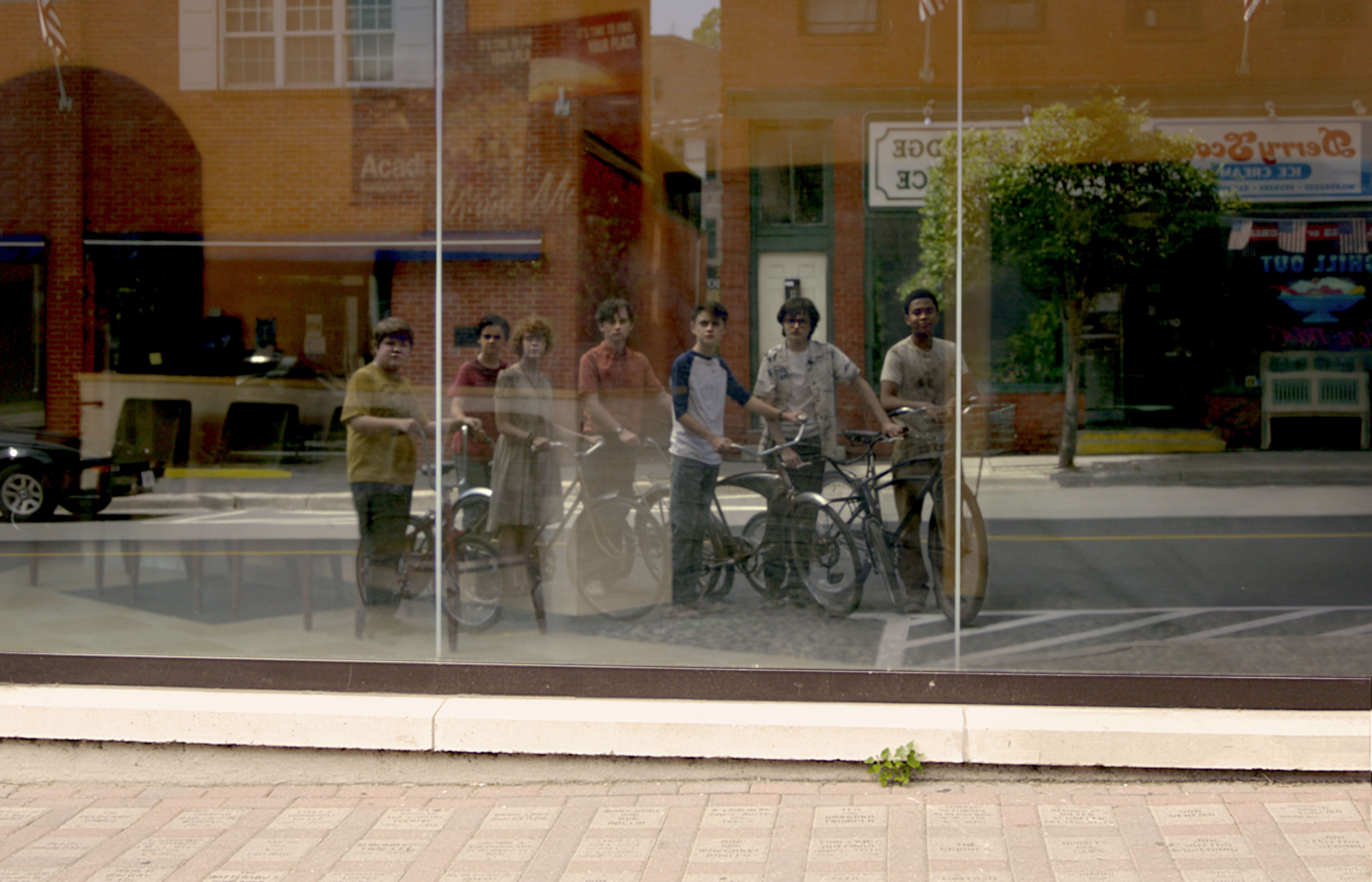 To obliterate It, the Losers are each required to get a totem from their childhoods, leading to lengthy sequences where almost all of them come face-to-face with both the past versions of themselves and a wild monster. This time Muschietti seems intent going bigger and broader with the scares, transforming It into an oversized old woman and a black-tongued leper. But the beats are so repetitive that it's easy, as an audience member, to grown numb to the frights. There's nothing with as much ingenuity as, say, the projector sequence from the last go-around. Bill Skarsgård's utterly creepy performance as Pennywise remains unmatched, but too frequently, it's jettisoned in favor of barnstorming CGI.
The oddest part of Chapter Two is that, despite its length, it fails to earn the "epic" status it so wishes to earn. Which isn't to say it's all bad. There are moments of icky scares, and everyone on screen at least seems to be having fun, but when it's all over you can't help thinking: Didn't we do this already?
Sign up here for our daily Thrillist email and subscribe here for our YouTube channel to get your fix of the best in food/drink/fun.