The Director of 'IT' Addresses That Cryptic Ending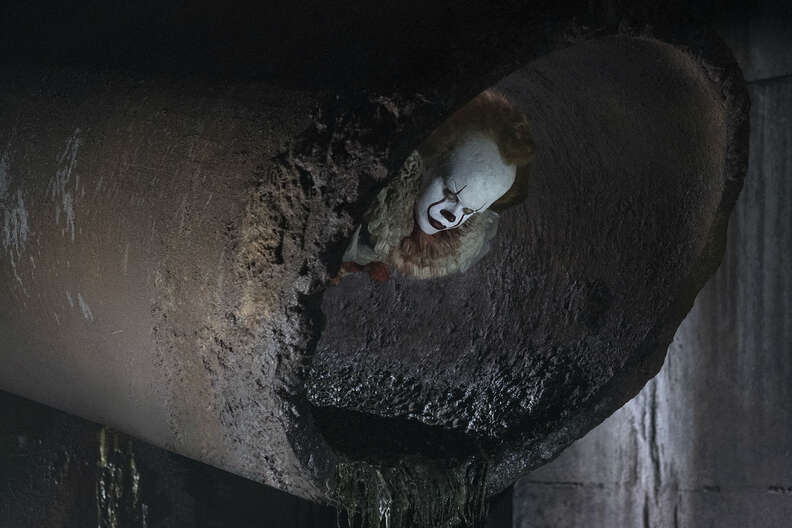 New Line Cinema
New Line Cinema
This post contains major spoilers from the new IT adaptation.
IT is just beginning. Andrés Muschietti's adaptation of the classic Stephen King novel screams into theaters this weekend, like the popular '90s miniseries plugged into an amplifier. Such disturbing moments as the bloody bathroom scene feel cranked to 11. The child protagonists wrestle not just with fear, but with much more aggressive and visceral trauma. And when viewers first see Bill Skarsgård, they meet a version of Pennywise the Dancing Clown that's more frenetic, more unpredictable.
The whole ride -- all 135 minutes -- shocks and delights. IT manages to tell a powerful coming-of-age story while leaving room for more, thanks in large part to a suspenseful ending that only half-resolves the conflict.
Half? Yeah, because you're only getting half the story. Muschietti's movie focuses on the source material's childhood-set portions, in which seven preadolescent outcasts -- Bill, Ben, Beverly, Richie, Mike, Eddie, and Stan -- band together to stop a nefarious entity from hunting kids in Derry, Maine. They triumph, but only after a marathon of terror. It, as the entity is called, awakens every 27 years to feed, capturing its prey by transforming into certain phobias. Eddie sees a leper. Stan sees a hideous painting come to life. And occasionally It goes further: Bill sees his missing brother. Bev sees her abusive father.
Though Muschietti changes the way King's story unspools, he stays true to its spirit, frequently chilling the tension with humor to give you a breather and to accelerate your emotional connection to the characters. You get a kick out of Richie's perverted wisecracks. Same with Eddie's neuroses. But only momentarily, before Muschietti hits you with another precisely choreographed BOO!
IT capitalizes on those things that scare kids most: being alone, being trapped, getting lost, basements, haunted houses, the unknown, and, of course, monsters. The movie reminds you what it's like to be a kid again -- the good, the bad, the mortifying. It's a strong tale about supporting your friends and standing up to your fears. New fans might get Stranger Things vibes; others will have no problem seeing IT as the Stand by Me of King's cinematic horror canon.
For the members of The Losers' Club, as the kids are known, it takes a broken arm and a near-death experience to show the squad they're strongest as a unit. As Pennywise lures the Losers into the sewers for one last meal, the kids realize their strength in numbers and clobber the clown. Since It feeds on fear, the entity becomes outmatched. Defeated, ineffective, Pennywise descends deeper into the sewers, into a pit of darkness before Bill can deliver one final blow. The kids celebrate and cap their heroics with a blood oath: If It comes back in 27 years, so will they.
But where did It go?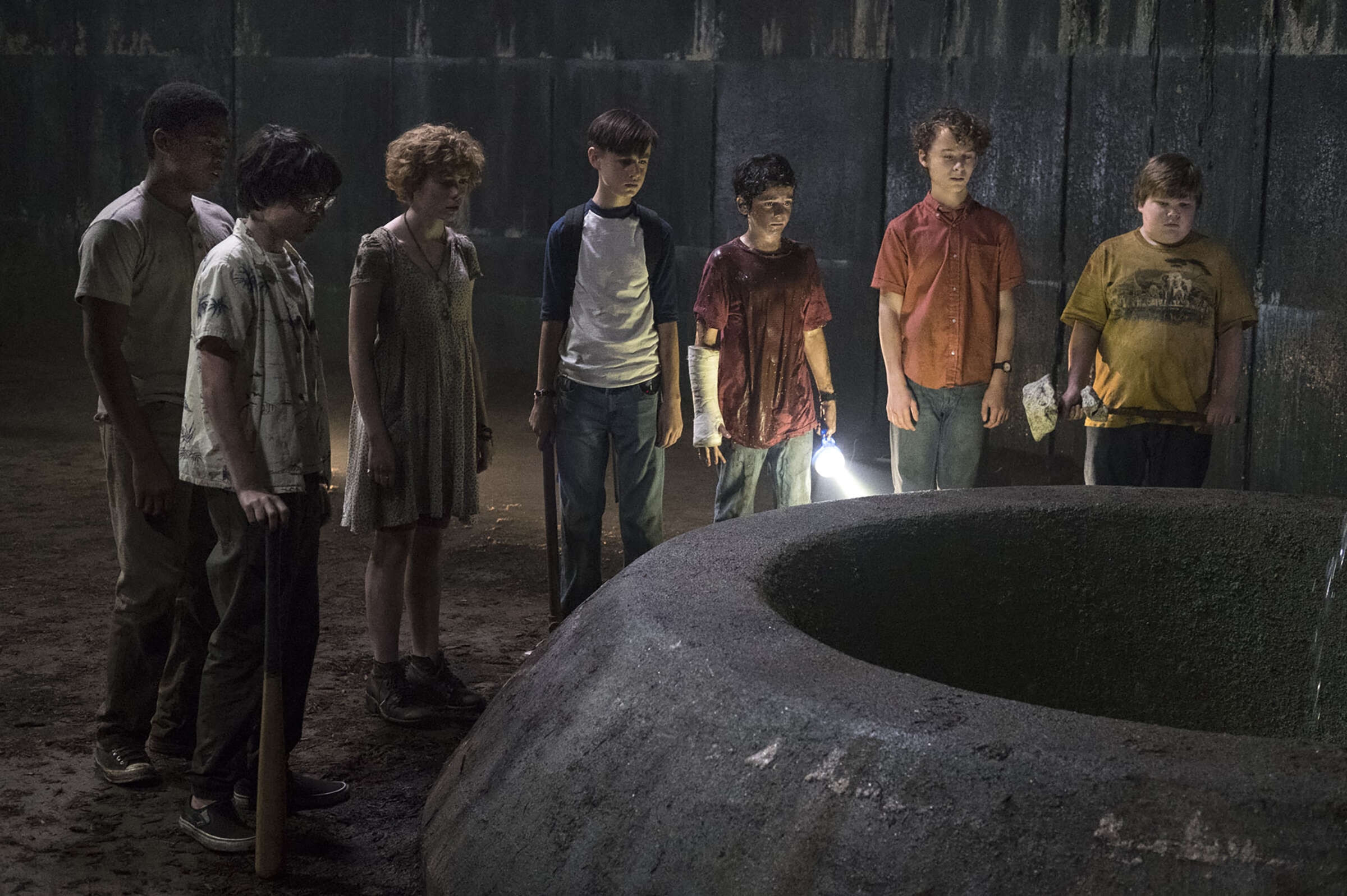 "The destination of Pennywise is uncertain," Muschietti tells me. "He seems to retreat. Some of the kids think that they've defeated him, but some don't. They're not sure. That's why they go for the blood oath and promise to come back to Derry if Pennywise returns."
The ending's left intentionally vague, though King fans know what's eventually going to happen. "Pennywise either fakes them out or is seriously injured and needs to pretend like he's going to die," says Wyatt Oleff, the 14-year-old talent behind Stan. "I think that's why he let go [of the ledge] -- to hide and regenerate and rest. Maybe he went back to his place of existence." In the book, the entity came from a place called the Macroverse, a void between universes. The specifics are a little heady and speculative, so Muschietti opted not to get into them with the kids' story.
That doesn't mean he can't going forward. Back in 2012, when Cary Fukunaga boarded IT as director, the trades noted two movies were in the works. "The book is so epic that we couldn't tell it all in one movie and service the characters with enough depth," one producer said, explaining that the first movie would be a coming-of-age story about the kids and the second would skip ahead to them as adults, reuniting. IT still looks to be on at least a two-movie trajectory.
After the final scene cuts to black, we see the ragged IT logo stamped with "Chapter 1" and we hear Pennywise cackle. Plans for the next chapter are already moving forward, as Gary Dauberman, one of the writers on this IT, has closed a deal to return. Release would likely be sometime in 2019, meaning filming would have to start soon, especially if the current child actors are needed again for flashbacks -- kids grow up fast. Though Muschietti hasn't signed an official deal, he and his sister, Barbara (a producer on the movie), hope to return too.
"I want to make it because I want to complete the story," he says. "The second half, structurally, would be roughly like it is in the book." That is, based on the portions set 27 years later. In the future time period, King has Mike as the only one of the adult Losers left in Derry, obsessed with the town's history and working as a librarian. (Muschietti's first installment has Ben as the bookish one, so that could change.) All his old friends have left, started successful careers, and wiped their memories of the demonic showdown. Right on schedule, It resurfaces. So Mike invokes the blood oath, reminding the gang what happened and requesting their help. What began as a coming-of-age story becomes a reckoning.
As Muschietti teases -- in more ways than one -- "It's not dead."
Sign up here for our daily Thrillist email and subscribe here for our YouTube channel to get your fix of the best in food/drink/fun.
Sean Fitz-Gerald is a staff writer at Thrillist Entertainment. Find him on Twitter: @srkfitzgerald.