The Original 'It's A Wonderful Life' Actress Tells Us How Zuzu's Petals Became Iconic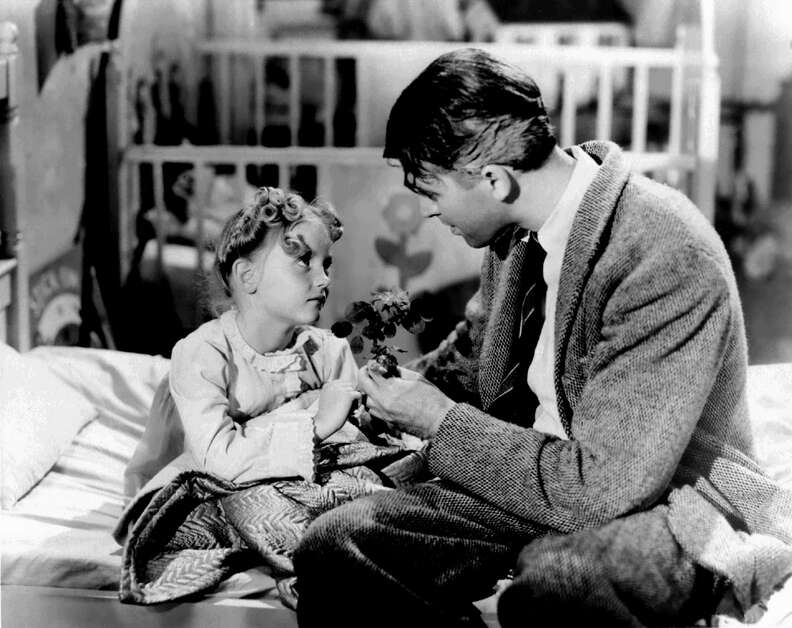 For more behind-the-scenes stories from your favorite movies, read "The 100 Greatest Props in Movie History."
It's a Wonderful Life is a holiday staple (airing this year December 24 at 8pm on NBC), but when it was first released in theaters in December of 1946, it wasn't a Star Wars-level box office success story. In fact, with a domestic gross of $3.3 million over a $3.18 million budget, you might call it a flop. At the time, most Americans didn't get to witness Jimmy Stewart's gripping performance as George Bailey, explore the dark alternate timeline of Pottersville, or learn all about Zuzu's petals. Even the film's smallest cast member Karolyn Grimes, who played bedridden Zuzu at the age of 5, didn't see the movie until over 30 years later when it became a Christmas classic.
"It was something I never dreamed would happen," the now 77-year-old Grimes tells Thrillist over the phone when asked about the movie's enduring appeal. "I never even saw the movie until I was 40. Now I live it, eat it, drink it, sleep it, and I have a wonderful time meeting people and traveling and sharing it. And, oh my goodness, they share with me their feelings and their thoughts about the movie and how it's helped them through life."
The Frank-Capra-directed film, which was dismissed by some critics at the time of its release for its "sentimentality," picked up five Oscar nominations, including one for Best Picture, but it failed to win in any of the major categories. It did pick up a Technical Achievement Award for "the development of a new method of simulating falling snow on motion picture sets." But as impressive as the falling snow was at the time, the most enduring technical accomplishment was achieved on a smaller, more human scale: The movie made you care about Zuzu's petals, the little totem that let's George Bailey know he's made it back to the present.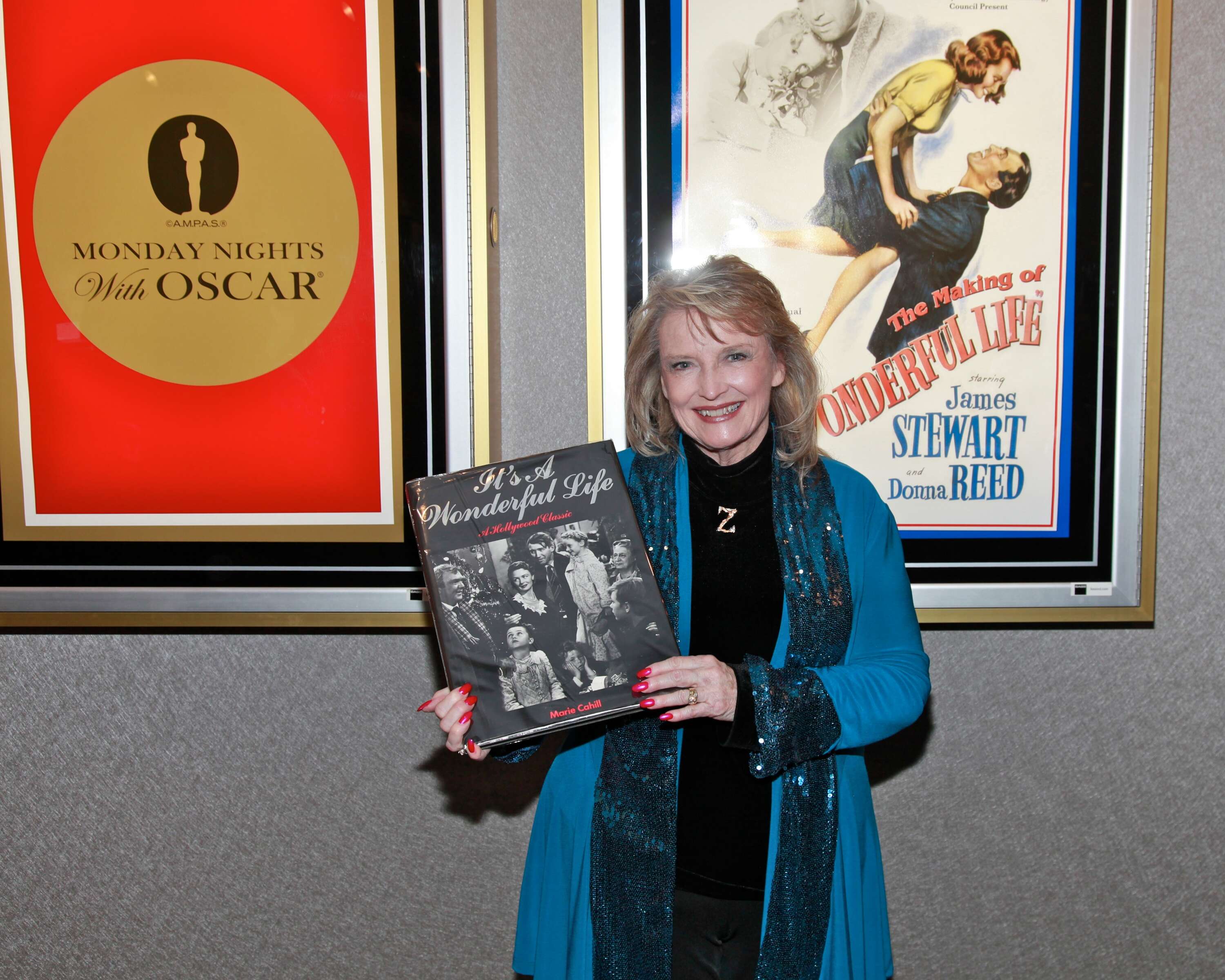 In the same way It's A Wonderful Life took the long road to its now canonical status, Grimes' journey to being one of the movie's greatest champions -- and increasingly its public face at events and in the press -- was one filled with hardship. As magical as her experience on the film was as a small child, her Hollywood career was cut short by tragic circumstances. After appearing in The Bishop's Wife in 1947 and Rio Grande in 1950, along with a handful of other small roles, her filmography came to an abrupt end.
As she told Country Living last year, her mother died of Alzheimer's disease when she was only 12 and a few years later her father died in a car accident as well. In a twist out of a Dickens novel, she was then sent by a court order to live with an aunt and uncle in Missouri who "frowned upon singing, dancing, watching movies, and even, to some extent, laughter." As an adult, she became a medical tech and a mother in Kansas City, and wasn't pulled back into It's A Wonderful Life's orbit until Jimmy Stewart's secretary sought her out in the 1980's during the movie's rise into the holiday canon.
Now, Grimes and the movie are almost inseparable. (She says she's seen it over 500 times.) She travels to screenings, speaks at conventions, and even sells a children's book she co-wrote titled Zuzu's Petals: A Dream of It's A Wonderful Life via her website. She's not the only person who has found the petals to be an inspiration: there was a rock group in the '90s called Zuzu's Petals and there's also a flower shop in Brooklyn with the same name. Clearly, those petals stuck a chord.
Grimes remembers the petals themselves as being "a really beautiful burgundy color" -- the film's black-and-white photography makes it hard to guess the palate -- and she recalls Capra filming the scene a few times, Stewart tucking the petals in his pocket during each take. The object itself becomes symbolically important as the plot progresses. "It's a thread that runs throughout that unborn sequence," says Grimes. "It showed how much he loved that little girl and how much he loved his family and how fortunate he was to have his family."
But what happened to the petals themselves? As is often the case with props from movies that weren't especially successful, they were likely given away or destroyed with little fanfare. "I'm quite sure it was thrown away," says Grimes. "The movie wasn't a success when it came out so it wouldn't have been anything great to hang onto anyway. It was just a movie and no one thought it would ever become what it is today. No one knew."
Sign up here for our daily Thrillist email and subscribe here for our YouTube channel to get your fix of the best in food/drink/fun.