Everything We Know About 'Jessica Jones' Season 3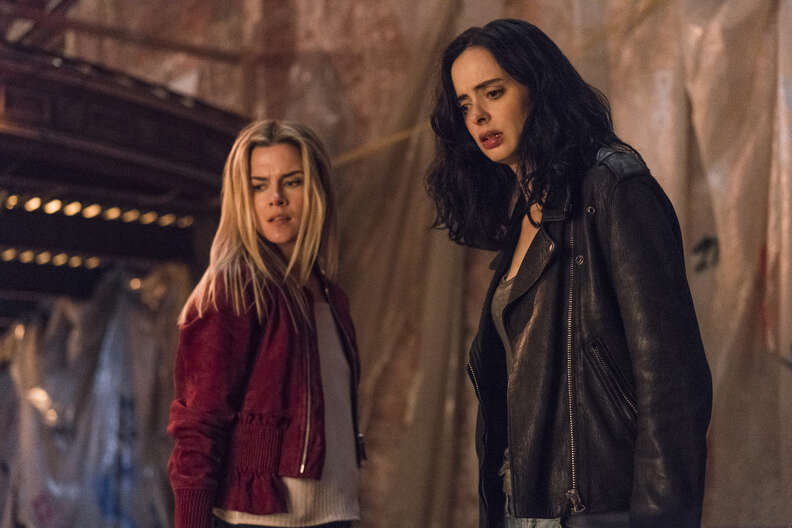 Netflix
Netflix
We're anxious for superhuman private investigator Jessica Jones to return to her own digs after teaming up with Luke Cage, Iron Fist, and Daredevil in The Defenders last year. Notably the first and only female-fronted show of the small-screen MCU lot, Jessica Jones is known to tell the sort of powerful stories that don't get attention in the male-dominated world of live-action comic series that deal with sexual violence and female anger and trauma. The show -- which has a female showrunner, a mostly female cast, and, in Season 2, became one of the only shows to have an entire season directed solely by women, along with Ava DuVernay's Queen Sugar -- is uniquely suited for a platform like Netflix. And in the era of #MeToo and #TimesUp, movements that the series seemed to telegraph in its first two seasons, we could use a sharp, nuanced voice like Jessica's back on our television screens.
Lucky for us, Jessica Jones was officially renewed in April, and filming is underway, which means we don't have long to wait for more of her punk-rock, no-bullshit persona in our lives. Here's everything we know about the third season of Jessica Jones; we'll update this continually as more details become available.
When does Jessica Jones Season 3 come out?
No official date has been set, but MCU shows Luke Cage, Daredevil, Iron Fist, and The Punisher have all gotten releases throughout 2018, which means we can probably expect more Jessica Jones in 2019. There's no trailer just yet, but after the show was renewed this April, the official Jessica Jones Twitter account posted a celebratory GIF with a cocktail emoji.
Krysten Ritter and Rachel Taylor are back
Filming began in June, and set photos show Krysten Ritter and Rachel Taylor as Jessica and Trish, best friends and adoptive sisters. It's also safe to assume that Carrie-Anne Moss's Jeri Horgath will return. Despite the character's tragic ALS diagnosis in Season 2, Jeri was still given eight years to live, which means she'll probably be around for the foreseeable future. J.R. Ramirez's Oscar and Eka Danville's Malcom, who play Jessica and Trish's respective love interests, also seem likely to be cast in Season 3.
Will Kilgrave make a Season 3 appearance?
David Tennant's Kilgrave was a standout villain in Season 1, and despite his death in the finale, he still popped up in Season 2 to haunt Jessica's damaged psyche. Given Tennant's insane popularity in the Marvel fanbase, it seems likely that showrunner Melissa Rosenberg could find a place for him in the upcoming run of episodes. When asked about Tennant's potential return in future seasons, Rosenberg told Bustle that "every door is open." In other words, that seems like a definite possibility.
What about Luke Cage?
Luke Cage (Mike Colter) was introduced in Jessica Jones Season 1 before landing his own eponymous Marvel series. The pair appeared together on The Defenders, but he didn't show up in Jessica Jones Season 2. In the comics, the characters are deeply tied to one another, which played out mostly in their rocky relationship during Season 1, so it'd make sense for Luke to get some screen time. However, there have been no rumblings about his return, and now that he has his own series -- and since The Defenders, the last hint at their connection, isn't coming back -- the chances seem even less likely.
What will happen in Season 3?
We know very, very little at this time. There have been no major casting announcements to stoke speculation. Though we've seen photos of Krysten Ritter and Rachel Taylor together on set, it doesn't say much about the plot: the characters might not necessarily be on good terms or even appear in scenes together.
The source of that presumed tension is twofold. Another crop of set photos show Trish in an outfit that looks very close to the costume of Hellcat, her alter-ego in the comics. We do know that Trish started exhibiting her own powers at the end of Season 2, so it's a pretty safe bet that Season 3 will address this transformation. Trish has always been jealous of Jessica's superhero status, so it will be interesting to see the rivalry between the two as Trish develops her own superhuman identity. Also in Season 2, Trish killed Jessica's mother in an act of bravado gone wrong. Jessica took the fall for Trish's crime, and their relationship is perhaps permanently fractured going forward. Their friendship has always been the core of Jessica Jones, so we imagine that most of Season 3 will be dedicated to their rift, and how it filters into other parts of their lives.
Ritter is also making her directorial debut this season, so she could just as easily be advising her co-star in these shots. (Which seems to be the case, given Ritter's outfit and her brandishing of the script.) Fans should also keep their eye on Trish's love interest, Malcolm Ducasse, who teamed up with rival private investigator Pryce Cheng (Terry Chen) in Season 2. We can't imagine that will bode well, and could set up even more turmoil in the Jessica/Trish relationship.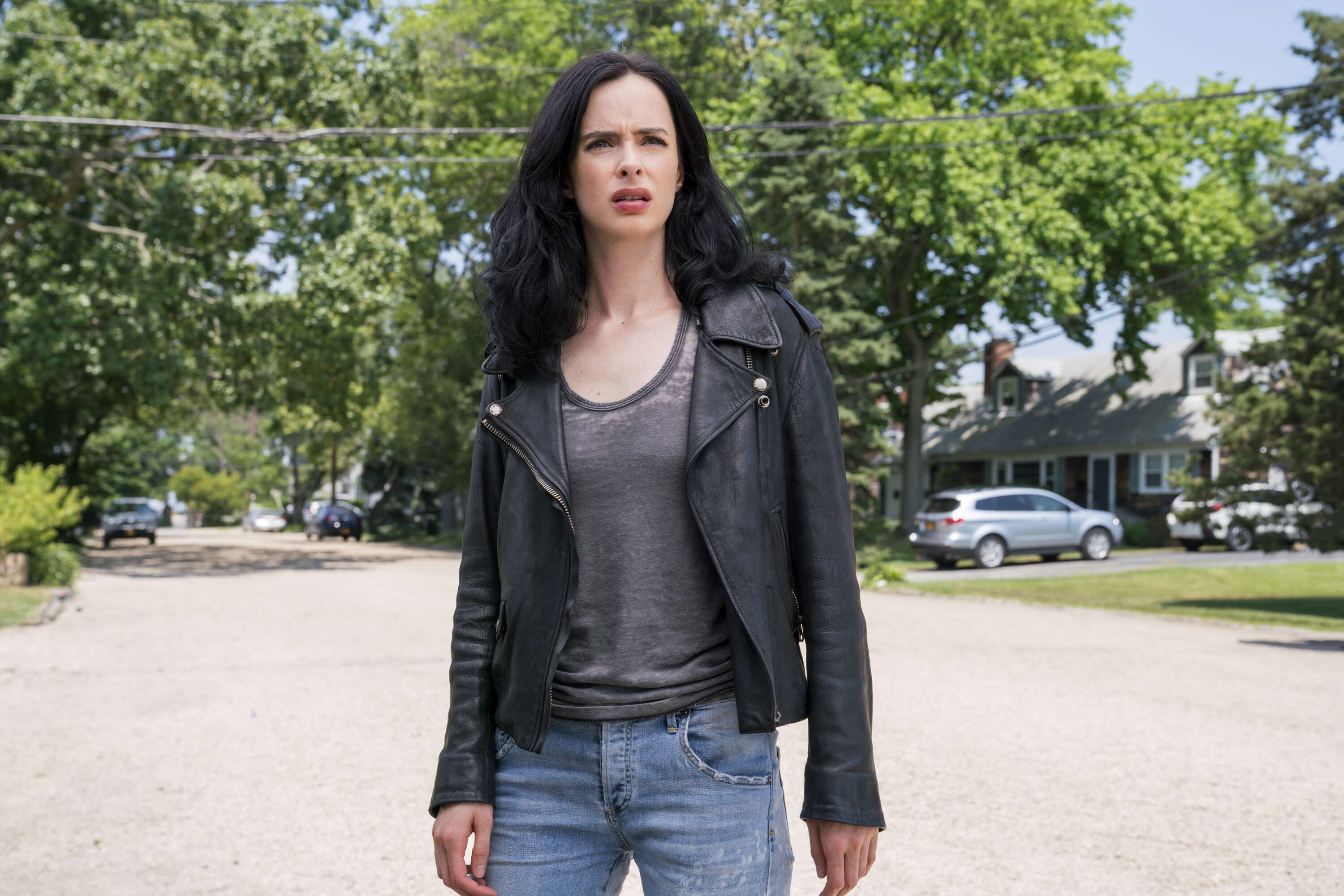 What else do we know?
News recently broke that Rosenberg plans to step down as showrunner after Jessica Jones' third season and head to Warner Bros. Television. What that means for the show going forward is anyone's guess. Could this be the final season of Jessica Jones? Probably not, but it's possible the cast, crew, and Netflix wouldn't move ahead without her. If that's the case, this could be an extra special outing for our beloved superheroine.
We'll have our eyes on this story as it develops.
Sign up here for our daily Thrillist email and subscribe here for our YouTube channel to get your fix of the best in food/drink/fun.
Follow the Thrillist Entertainment editors on Twitter: @ThrillistEnt.