Thank you, Jezebel, for making the new Chrome plugin, Making America Great Again. The now-vital plugin makes a little illustration of a penis-nosed Donald Trump every time your cursor hovers over the name "Donald Trump" on a web page. It's as beautiful as it is simple and we're never going to uninstall it. 
Recommended Video
Everything We Know: 3 Biggest Reveals Leading to 'Avengers: Endgame'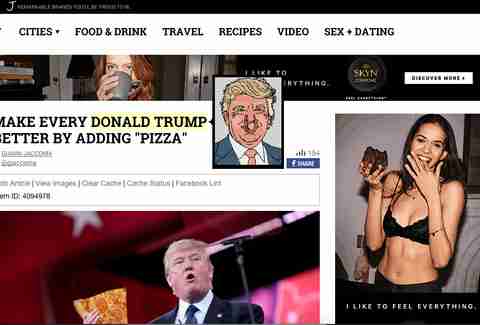 The plugin is coming out a particularly great time, as people everywhere seem to be setting their sights on Anti-Trump content. Who's complaining? Not us.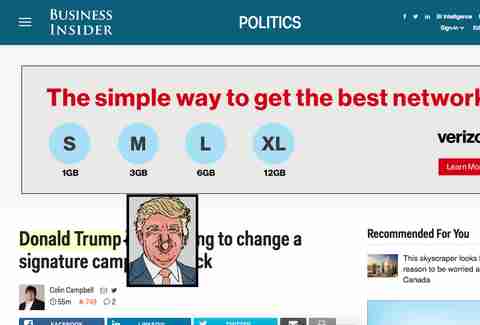 Please note that this particular penis is flaccid too. 
It's going to be a great erection. Oops! Election. 
Sign up here for our daily Thrillist email, and get your fix of the best in food/drink/fun.

Jeremy Glass is a writer for Thrillist during the day and sometimes at dusk, too.