Dude, J.J. Abrams Made a Secret Sequel to 'Cloverfield'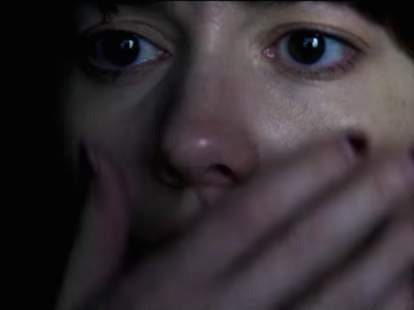 J.J. Abrams loves surprises. Back in 2007, the LOST creator (and now director of Star Wars: The Force Awakens), pulled off the unthinkable by dropping the trailer for a top secret movie in front of Transformers. In the modern age, people who want to be in the know can stay in the know. Cloverfield blindsided everyone. At that point, Abrams' creature feature didn't even have a title. The trailer only featured disastrous scenes set during a New York City house party and a release date: "1-18-08" -- just a few months away, at the time. The finished product would be Cloverfield, a Godzilla riff known as well for pre-release theorizing as it was its actual found footage terror. Abrams stirred movie-goer's imaginations harder than anyone before him.
And, somehow, he pulled it off a second time.
Snuck in front of 13 Hours: The Secret Soldiers of Benghazi -- because Michael Bay movies are bulky blockbusters perfect for hiding behind? -- Abrams' latest hush-hush horror movie continues the Cloverfield brand. 10 Cloverfield Lane stars Mary Elizabeth Winstead (Death Proof), John Gallagher, Jr. (The Newsroom), and John Goodman (c'mon, you don't know John Goodman?) as a trio holed up in a bunker, surviving... something. Another Cloverfield monster? The trailer ends with an animal growl, but really, anything could be up Abrams' sleeve. 
"The idea came up a long time ago during production," Abrams told Collider. "We wanted to make it a blood relative of Cloverfield. The idea was developed over time. We wanted to hold back the title for as long as possible."
So maybe not a direct sequel. Or is Abrams misdirecting? Gah. That guy. The point is: he got us. Again. And it's kind of a great feeling.
10 Cloverfield Lane arrives March 11.
Sign up here for our daily Thrillist email, and get your fix of the best in food/drink/fun.
Matt Patches is Thrillist's Entertainment Editor. He previously wrote for Grantland, Esquire.com, Vulture, The Hollywood Reporter, and The Guardian. Cloverfield was almost ten years ago and, man, he's getting old. Find him on Twitter @misterpatches.