Kanye West Might Be an Ass, but He's the Best One We've Got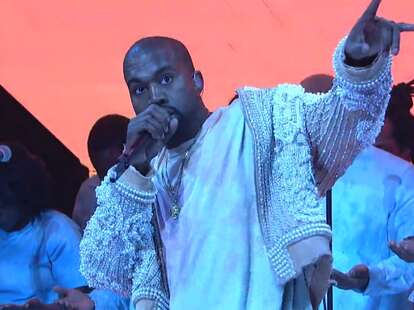 NBC
NBC
It's not every day a piece of music makes you think about a bleached asshole. But that's the power of Kanye West: one minute you're listening to the soulful prayer of gospel singer Kirk Franklin, backed by the heavenly voices of The-Dream and Kelly Price, and the next you're hearing Yeezus say, "Now if I fuck this model/And she just bleached her asshole/And I get bleach on my T-shirt/I'm-a feel like an asshole."
Listening to Kanye can be disorienting and gross. But it can also be transcendent, the type of music that can make you grin like, well, an asshole.
Ever since College Dropout introduced the Benz-and-a-backpack binary, Kanye West has been the sum of his contradictions, and The Life of Pablo, his latest record, might be his most flagrantly contradictory work yet, a glorious mix of the holy and profane. Arriving amidst a slew of ongoing controversies -- the Bill Cosby tweet, the reignited Taylor Swift conflict, the asshole-centric Amber Rose/Wiz Khalifa drama -- the record didn't so much drop as tumble out of the sky in garish, highly bloggable chunks. He's not simply raising a toast to douchebags this time; he's raising a cathedral.
So, wait, the album actually came out?
The elaborate Kanye West album rollout has been a tradition for a long time. When he first started his G.O.O.D. Friday track giveaways back in August 2010 leading up to the release of My Beautiful Dark Twisted Fantasy, he seemed to be using the collective reactions to the songs to help determine if they were worthy of putting on the finished album; it was beta testing as self-promotion.
The Life of Pablo took this experiment several steps further, presenting a seriesofphotosof the tracklist like a transforming blueprint, then unveiling the record at MSG last week, before releasing a different version to Tidal on Saturday night. As Kanye's recent "Ima fix wolves" comment suggests, the album may never be finished.
That makes it a little hard to assess the actual record. Is it a masterpiece? A worthy follow-up to the industrial art-rap of 2013's Yeezus? A total disaster? One thing is for sure: it's fascinating and joyfully reckless, probably his most searching and least cohesive record since 2007's underrated Graduation. This is Kanye at his most self-reflective (the painful "Real Friends") and self-aggrandizing (the parodic "I Love Kanye"), and it's all presented with a mix of pageantry and crudeness. Unlike the anguished scream of Yeezus, this record feels like a quest.
But for what? A sense of peace, maybe. "I been thinking about my vision," he sings on "FML." "Pour out my feelings/Revealing the layers to my soul."
But it's not a lonely trip
Every Kanye album is a metatextual event, and The Life of Pablo is no exception. He's probably the only artist whose production credits routinely inspire news items. Figuring out who contributed what to each song can be like solving a crossword puzzle. Chance The Rapper's verse on "Ultralight Beam" alone is soaked in clever Kanye allusions and callbacks, the hip-hop equivalent of Rey putting on the pilot helmet and playing Luke Skywalker in The Force Awakens. Later, on "Famous," Rihanna sings a portion of Nina Simone's "Do What You Gotta Do." As is always the case with Kanye, he brings the best out of his collaborators.
As Kanye has gotten older -- he calls himself a "38-year-old 8-year-old" on the album -- he's grown increasingly dependent on young artists, both generously giving them a giant stage to shine on and vampirically sucking up their cool. On 808s & Heartbreak, he had Kid Cudi. Yeezus had Travis Scott. And The Life of Pablo feels influenced by the 22-year-old Chance The Rapper, who is credited on five songs.
Unsurprisingly, those tracks -- "Ultralight Beam," "Father Stretch My Hands Pt. 1," "Famous," "Feedback," and "Waves" -- are among the best on the album, and it's difficult not to wish that the album's later sections had the same sense of purpose.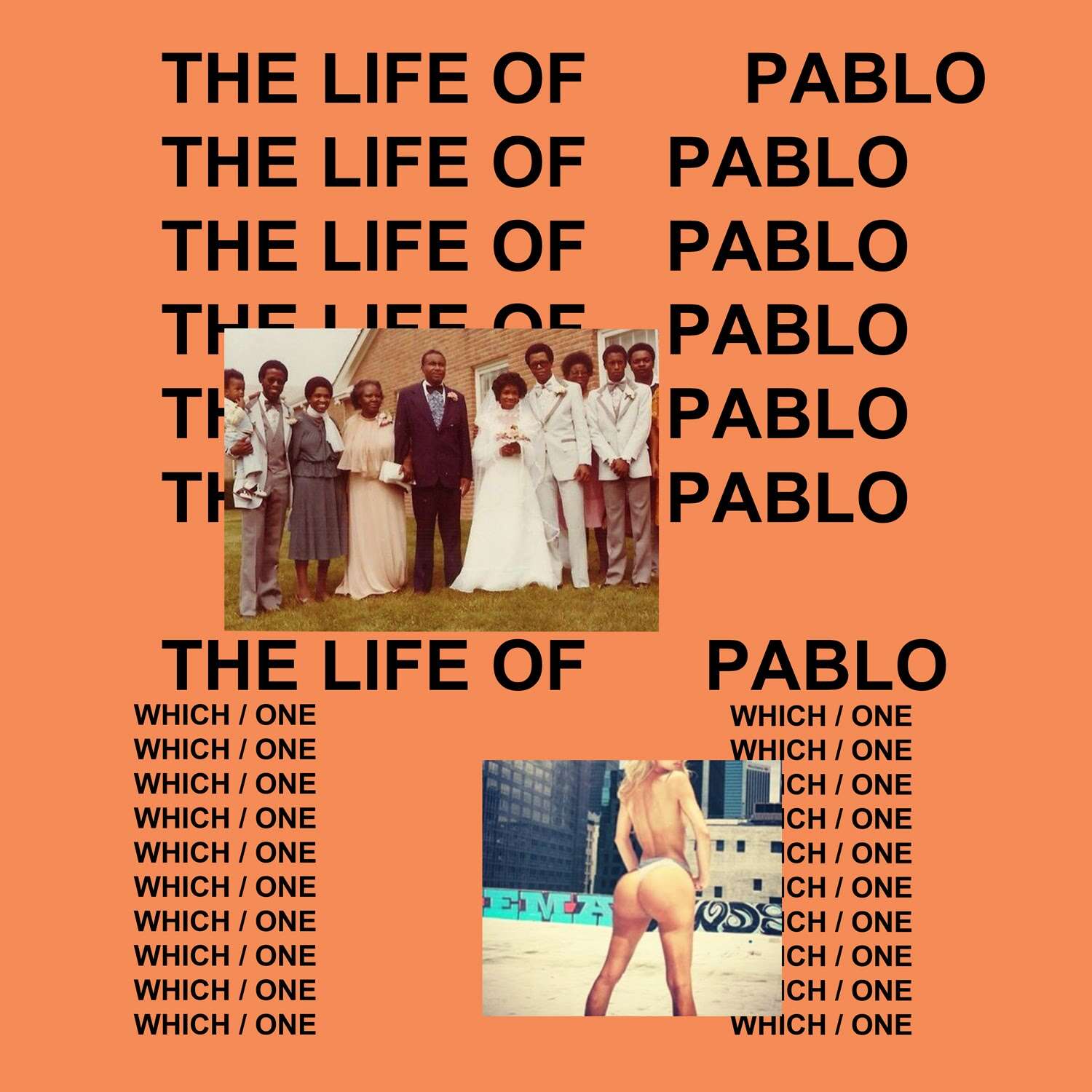 Then things get really messy
After the stunning "Wolves," the Frank Ocean-featuring track that may never be finished, the record begins to feel like a series of bonus tracks. "No More Parties in LA" is fun but inconsequential to the whole. "Facts" should've stayed in his drafts folder. "30 Hours," a hypnotic shit-talking session built around an Arthur Russell sample, sounds like the type of song that would've made for the perfect posse cut in the perfection-chasing MBDTF era, but here Kanye just calls out to Andre 3000 for a small backing-vocal contribution. He goofs around. It sounds like he's having fun.
Those rare moments of levity and joy help alleviate the psychological stress of this record. Obviously, none of this is clean or tidy. Kanye's reputation as a jerk is still safe -- lines like "My ex says she gave me the best years of her life/I saw a recent picture of her, I guess she was right" won't change that -- but, like Dark Fantasy, it again asserts his genius at a time when wolves were at the door.
The Life of Pablo has a messy quality, like a sermon that starts with the preacher bathed in light, before descending into hell, and ending in a state of bleary-eyed confusion. As he says on the first track, it's a God dream. It's everything.
Sign up here for our daily Thrillist email, and get your fix of the best in food/drink/fun.
Dan Jackson is a staff writer at Thrillist Entertainment and he still thinks So Help Me God was the best title but oh well. He's on Twitter: @danielvjackson.