Bizarre Kardashian Family Products That Actually Exist
Florian Seefried/Getty Images Entertainment/Getty
Florian Seefried/Getty Images Entertainment/Getty
The Kardashian family is a constantly growing empire. When the E! Network's Keeping Up with the Kardashians debuted in 2007, few realized the Calabasas clan's cultural reach would ever extend beyond reality TV.
If anyone knew the words "Kylie Jenner Lip Kit" would mean so much in 2017, it was Kris Jenner, whose gift for branding and marketing is virtually peerless in the self-promo-filled realm of reality TV. "It is a talent to have a brand that's really successful off of getting people to like you for you," Kim Kardashian told 60 Minutes last year. She's not wrong: The proliferation of the Kardashian family name has been relentless, a combination of endorsement deals and the entrepreneurial cranking out of clothing, makeup, candy, video games, and even debit cards. If you have a basic human need, there's probably a Kardashian family item you can use to fulfill it. Kim's iPhone game is just the tip of the iceberg; here are Kardashitems you won't believe are legit.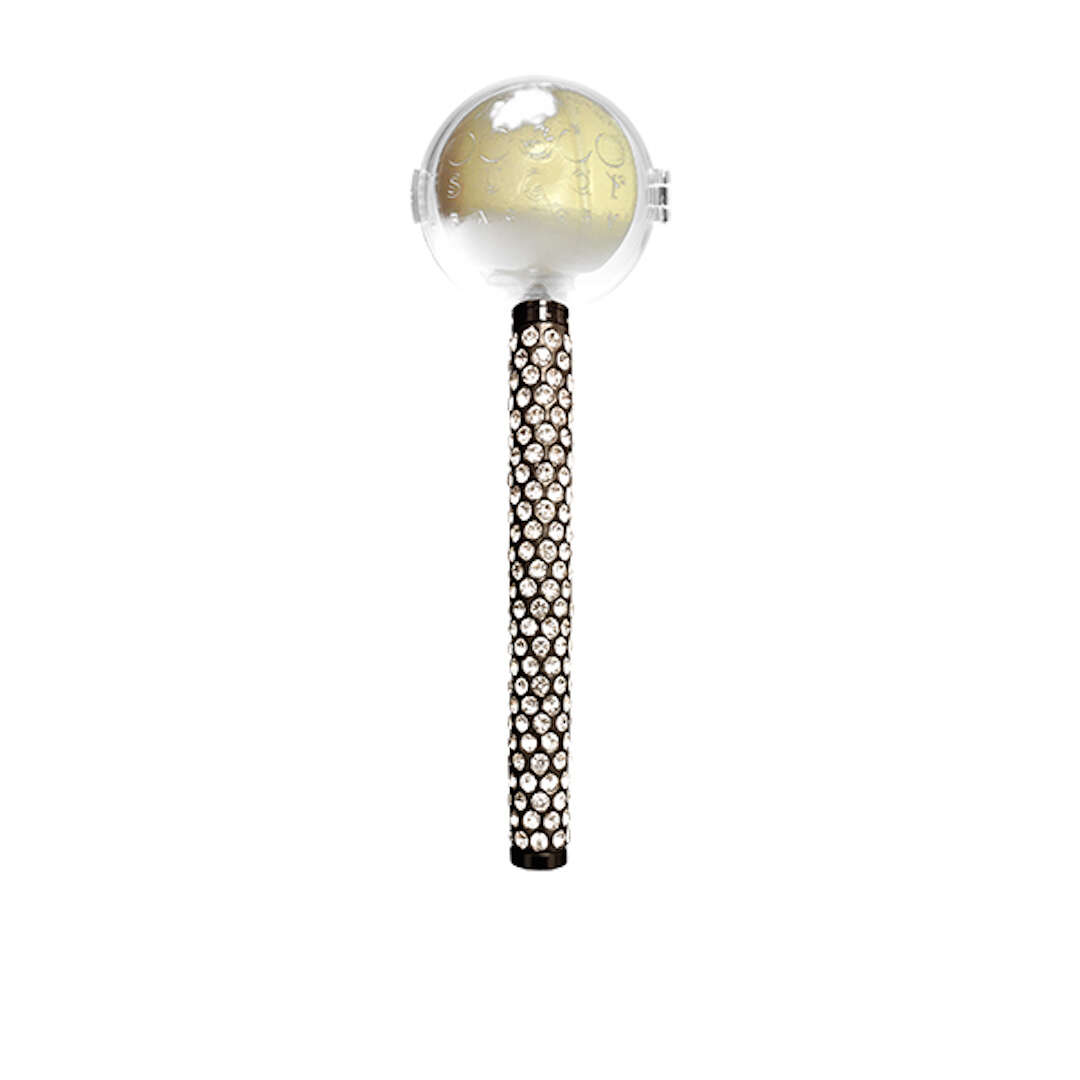 Kylie & Kendall Black Diamond Couture Pop
Ah, yes, there's nothing finer than a $26 Couture Pop to dangle from one's mouth while walking a red carpet or taking a selfie in the backseat of a limo. These edible status symbols, offered in "Black Diamond" and "Gray Sparkle" flavors, are made by Sugar Factory, a company that specializes in sweets that celebrities might hold between their moneyed fingers. As the product description on the website for this lollipop says, "It's not just candy, it's an accessory." You can use this Black Diamond treat to make a statement. What is that "statement" exactly? I paid $26 for something that's given away for free at the bank.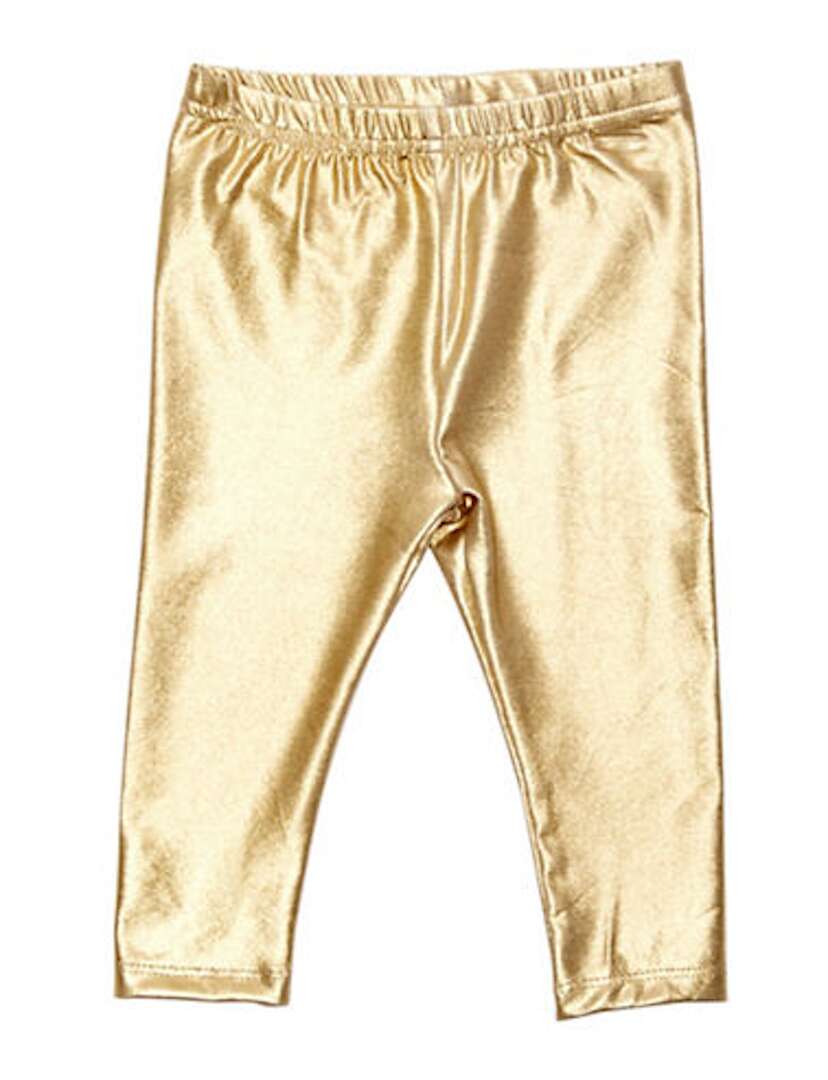 Kardashian Kids gold metallic leggings
If you've ever wanted your infant to resemble the WWE wrestler Goldust, you're in luck. In March of 2014, the Kardashians launched a clothing line for tots available at Babies"R"Us and it has since expanded to other retailers. Though one Kansas mother started a petition to get the clothes removed from shelves, arguing that if the retailer would pull an age-inappropriate Breaking Bad toy then it should also ditch this kid apparel, it never quite caught on. Apparently, kids want to wear gold metallic leggings. Don't try to stop them.
Rebels: City of Indra
"In a world of the far future, the great City of Indra has two faces: a beautiful paradise floating high in the sky, and a nightmare world of poverty carved beneath the surface of the Earth." That sounds like the logline for that Matt Damon movie Elysium, right? Wrong. It's the plot of Kendall and Kylie Jenner's first dystopian YA novel, which was published in 2014 to pretty brutal Amazon reviews. "Garbage from start to finish," reads a fairly typical one-star slam. However, some people must have bought this thing because the pair published yet another YA novel last year, a sequel titled Time of the Twins. Does it also sound like the plot to Elysium? Or does it sound like Chappie? Only one way to find out…
Dollhouse: A Novel
As was the case with the Brontë sisters, Kylie and Kendall are not the only members of the Kardashian family with literary ambitions. Back in 2011, Kim, Kourtney, and Khloe collaborated on Dollhouse, a behind-the-scenes showbiz novel about the "Romero sisters" who unsurprisingly share many parallels with the family's own tabloid history. A writer for Entertainment Weeklydubbed it "completely ridiculous, but entertaining," but the more unforgiving Amazon reviewers reached for words like "unreadable," "terrible," and "garbage." (Also worth noting: This novel has nothing to do with the Joss Whedon sci-fi drama of the same name with Eliza Dushku that aired on FOX from 2009 to 2010... but what if it did?)
Zestra
"Who doesn't want to feel better?" asks Kris Jenner. "Who doesn't want to feel great?" These are pertinent questions raised by the family's mastermind in the promotional ad for this "scientific breakthrough in women's sexual satisfaction," which she was briefly a spokesperson for back in 2012. Seriously, who doesn't want to feel better? Unfortunately, according to this Daily News article, one user of the product took to Amazon to complain that the romance aid smelled like "dirty bacon grease."
"Kardashian Kard" debit card
The launching of a Kardashian Kard makes sense: How else would Kardashian fans want to pay for all of their Kardashian products? Why not just create Kardashian Kurrency that could be traded for goods and services? But the dream was too good to be true: Less than a month after it was announced, the kard was kancelled after the kard's "pernicious and predatory fees" were called into question by Connecticut Attorney General Richard Blumenthal. Not kool, Blumenthal.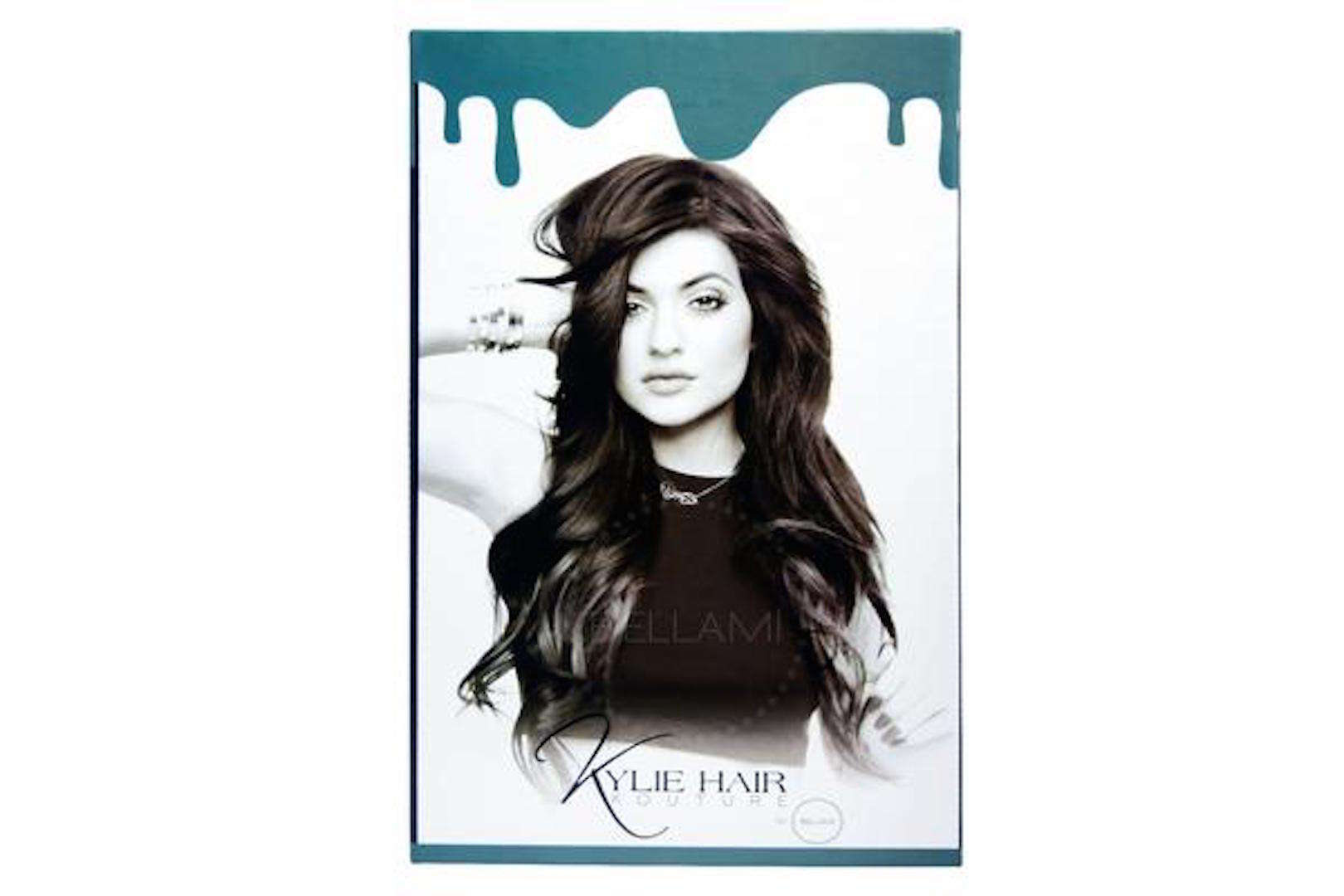 Kylie Hair Kouture hair extensions
Through the magic of modern clipping technology, these hair extensions will let you resemble the Jenner or Kardashian sister of your choosing. No, they are not made with real Kardashian hair. But don't let that stop you from sporting the signature teal look and participating in this "revolution in clip in hair extensions." Viva la revolucion!
Skechers Shape-ups
Skechers, the California-based footwear empire, eventually had to mail out 509,175 refund checks to consumers who bought its Shape-ups, a toning shoe that was endorsed by Kim Kardashian in the above Super Bowl ad where she rejects her studly personal trainer for a pair of the butt-shaping sneakers. The romance between the Kardashians and the shoe company favored by mean fourth-graders was brief -- but beautiful.
Arthur George socks
Despite some initial trouble starting out and a recent "thug life" controversy, you can still buy these socks that come from troubled younger brother Rob Kardashian. Rob probably isn't your favorite Kardashian family member -- though he has recently grabbed some of that E! spotlight with his reality series Rob and Chyna -- but that shouldn't stop you from using your personal income on the "Good Vibes Only" gift set, which includes socks with phrases like "lit," "YOLO," and "stay trill" on them. Buy them now, and look like a step-dad trying to connect with his new disaffected teen sons.
Sign up here for our daily Thrillist email, and get your fix of the best in food/drink/fun.
Dan Jackson is a staff writer at Thrillist Entertainment and he has purchased a few Kardashian products in his time on this planet. He's on Twitter @danielvjackson.