Greta Gerwig's 'Little Women' Is a Brilliant Adaptation of an Old Story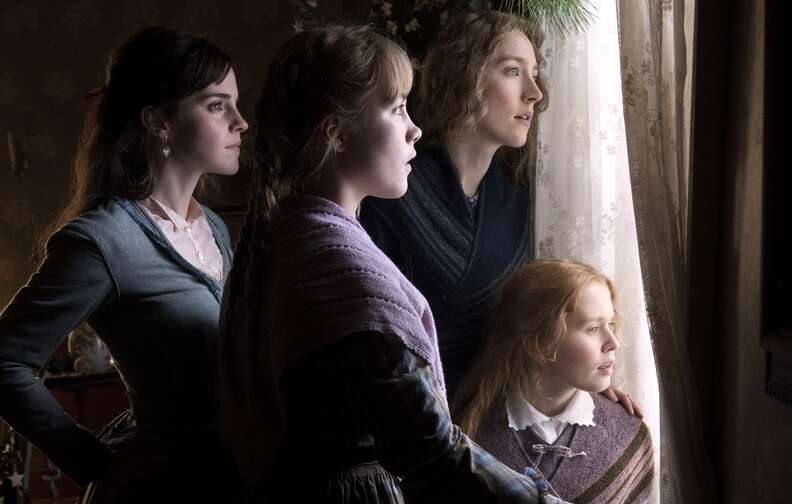 Sony Pictures
Sony Pictures
I can't remember a time when I didn't know Jo, Meg, Beth, and Amy March. The sisters at the center of Louisa May Alcott's Little Women have been a part of my life for about as long as I have been able to comprehend linear storytelling. This, of course, does not make me special. Little Women has been in print since 1860s. Countless readers have grown up with March family's stories. The novel has been translated into multiple films, TV series, and even an anime. By now, the images of willful Jo, steadfast Meg, sickly Beth, and bratty Amy have been burned into cultural memory.
Greta Gerwig knows this, and that's what makes her version of Little Women, out on Christmas, one of the most brilliantly staged adaptations of any literary work. Her film takes your assumptions and undermines them without ever straying from the text. It somehow acts as both a reappraisal and slight reinvention of Alcott's work while remaining a gorgeous tribute to it. The Lady Bird director and her supremely talented cast make a story that's 150-years-old feel relevant and flush with life, honing in on the weird passions and unbridled ambitions of these girls.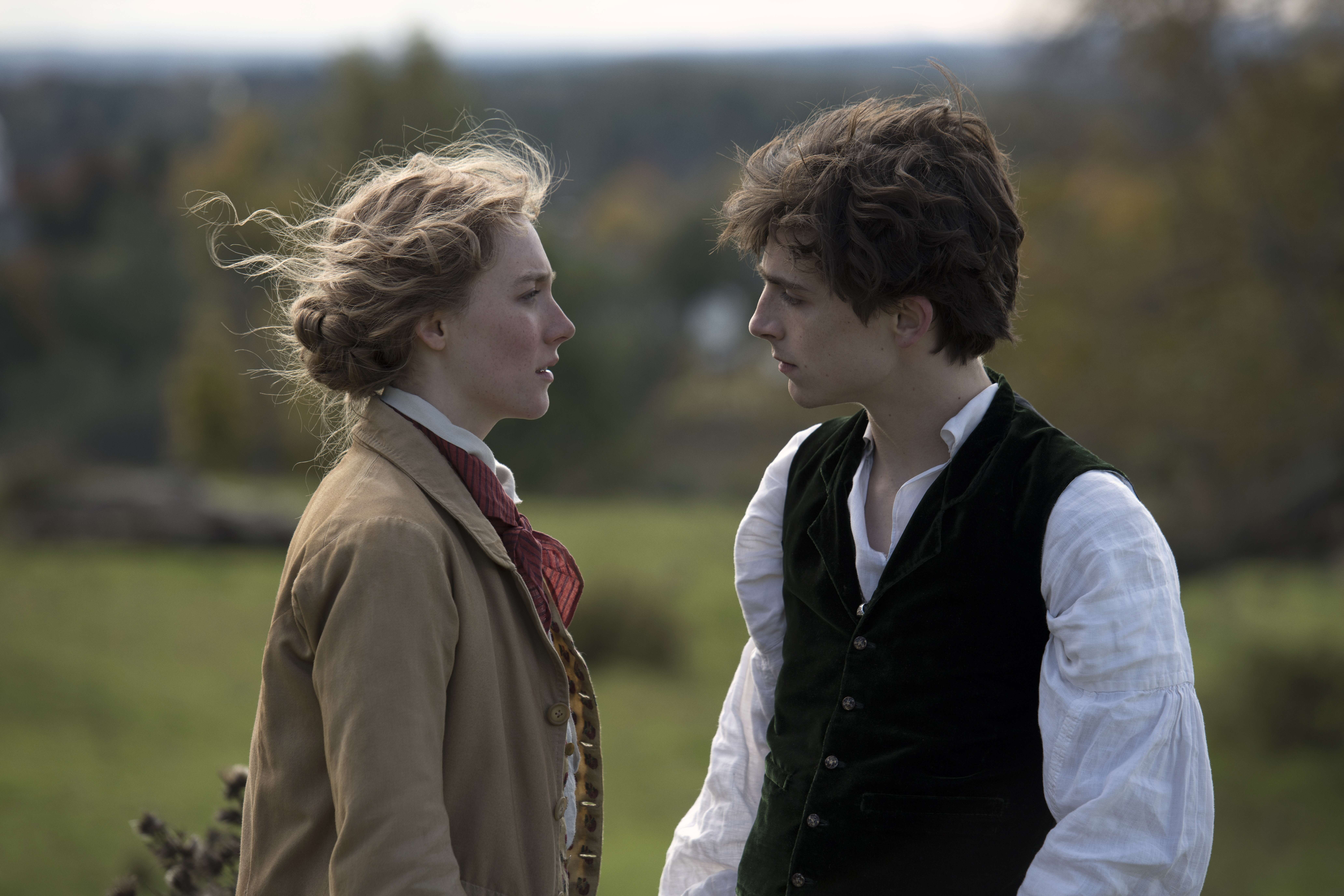 The boldest decision Gerwig made was to jumble the timeline. Rather than meeting the March girls as children, we are introduced to them as young adults. In the opening scenes, Saoirse Ronan's Jo is working at a boarding house and pursuing her dreams of becoming a published writer in New York, while Florence Pugh's Amy is off in Paris with the domineering Aunt March (Meryl Streep). Don't worry: Gerwig eventually hops back in time the foursome's more youthful days with their mother Marmee (Laura Dern) in Concord, Massachusetts while their father is away fighting in the Civil War.
Yes, all of the memorable vignettes are there, including the visits to the poor Hummel family and Amy's schoolgirl obsession with pickled limes. Jo's first dance with Laurie (Timothée Chalamet) is executed with such ebullience that it's heart-swelling. But in jumping back and forth, Gerwig not only energizes the narrative, but is also able to paint a broader and deeper picture of her characters, who are no longer solely defined by their childish actions. The director lingers on moments that burrow into the girls' souls, whether it's Meg's (Emma Watson) getting tipsy or Beth's (Eliza Scanlen) excitement over the prospect of a piano.
And while Gerwig's structure provides the foundation for this character development, it's the performances of her cast that make it palpable. Ronan's impressive career seemed to reach a new high as Gerwig's stand-in in Lady Bird, and she's once again brimming with intelligence and determination as another author's avatar in Jo. (It doesn't hurt that Gerwig has added some of Alcott's own history to Jo's in this telling.) Ronan has an undeniable rapport with her Lady Bird castmate Chalamet, who gives a performance that's going to be the subject of intense adolescent obsession for decades to come. The Call Me By Your Name star plays Laurie, a puppy dog of a person smitten with Jo, who's more apt to punch him in the shoulder than hold his hand. Their comfort with one another is evident in their authentically loose dynamic. But -- without getting into spoilers for a century-old story -- Laurie's scenes with Amy are equally important, and he and Pugh have a different, but no less remarkable chemistry.
Pugh, whose wails of trauma radiated through Midsommar this summer, emerges as the performer of the year thanks to her portrayal of Amy. The plot requires her to change the most over the course of the runtime, and she morphs from obstinate little girl to self-possessed young woman without the aid of any makeup or face-altering technology. (Take that, Robert De Niro.) She even subtly shifts the tenor of her voice as her character grows up, removing the whine as she evolves into a composed artist, deeply aware of her station in the world.
It's with Amy -- who has developed a bad reputation after all these years thanks to her fiery act of revenge against Jo -- that Gerwig makes her most radical statement. Through Amy's journey, and her dialogue, she finds a treatise on the limits economic necessity puts on women's designs for their lives. Lady Bird was as much about money and the middle class as it was about anything else; Gerwig applies a similar lens to Little Women, which is not to say that she sacrifices any of the lyricism or fun. Streep's Aunt March is the best the lauded actress has been all year, despite some high-profile performances in Big Little Lies and The Laundromat. She's spiky, countering the warmth Dern as Marmee and Chris Cooper as Mr. Laurence emanate. The delicate interactions between Cooper and Scanlen's timid Beth are some of the film's loveliest.
Perhaps the only criticism I can level against Gerwig's Little Women is that I truly do not know how it plays if you've never had any connection to the material. For someone who has lived with this tale for so long, it's like being swaddled in a cozy sweater while taking a strong nip of whiskey: It jolts you awake while warming your soul. Much of it feels like an answer to long-held questions, a sort of creative dissertation on the subject matter. But even without the context, it's possible to have your breath taken away by the tender, epic scope of Gerwig's work humming with savvy and romance to the tune of Alexandre Desplat's soaring score. This is a Little Women for the ages.