Take awesome pics, #NoFilter needed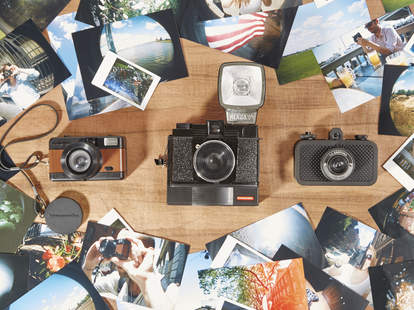 Lomography is all about creative, imperfect, spontaneous photography. The namesake photography movement began in the early '90s when students came across the LOMO LC-A camera, a quirky Russian-made gadget that produced vibrantly saturated photos. Nowadays, this affordable, vintage-inspired camera gear still produces that nostalgic look on real film, and the results are never boring. Read about three different camera options below and click through to see even more.

M.A.
It may be shaped like a sardine can, but there's nothing fishy about the straightforward La Sardina camera. Easy to focus with a wide-angle lens that shoots 35mm film, La Sardina is a contender if you're looking for a starter camera to get a jump on your Lomography collection.
35mm film for all your Lomography needs.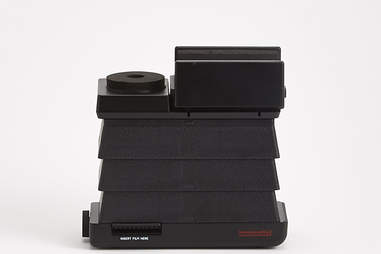 Use your iPhone and this setup to take digital pics of your Lomo shots.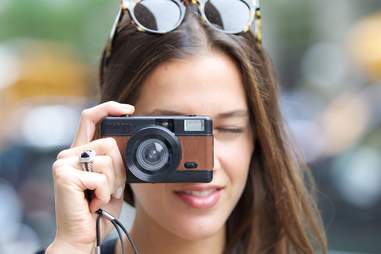 Anthony Humphreys
These fisheye cameras produce ultra wide hemispherical photos, almost like they were shot through a hotel door peephole. The highly stylized distortions effect is perfect for photos of clouds, still life shots, or that massive warehouse party you scored an invite to.
A fisheye viewfinder with that cork look.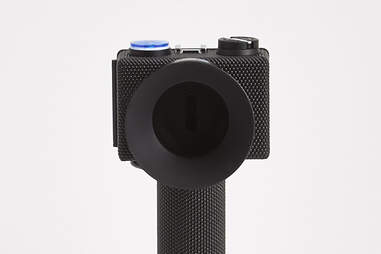 Spin this sucker around your head and take 360° pictures.
Anthony Humphreys
"Instant Diana" doesn't sound as cool as Dirty Diana (RIP MJ), but at least this camera won't cheat on you. Since it's a camera. Load it with mini instant film and develop your photos on the spot for a wallet-sized, photo booth-like nostalgia. This analog classic also features two shutter speeds and a sweet, oversized flash.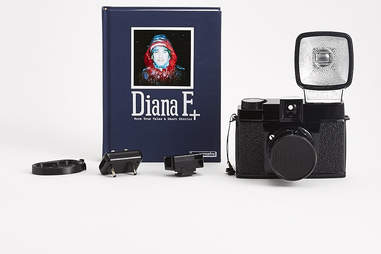 Black on black, with two image size options.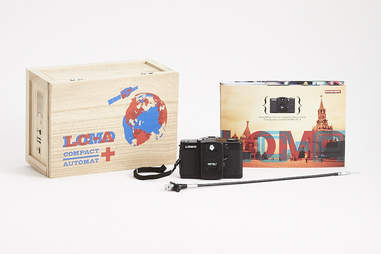 A reimagining of the little camera that started it all.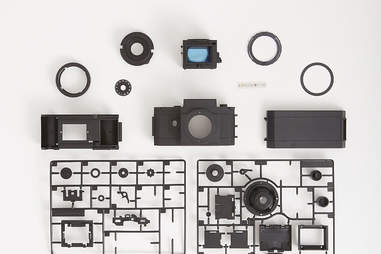 Make art to make art — assemble you own camera.