Everything We Know About 'Lovecraft Country' Season 2
Sadly, HBO canceled the show. Will it find a new home?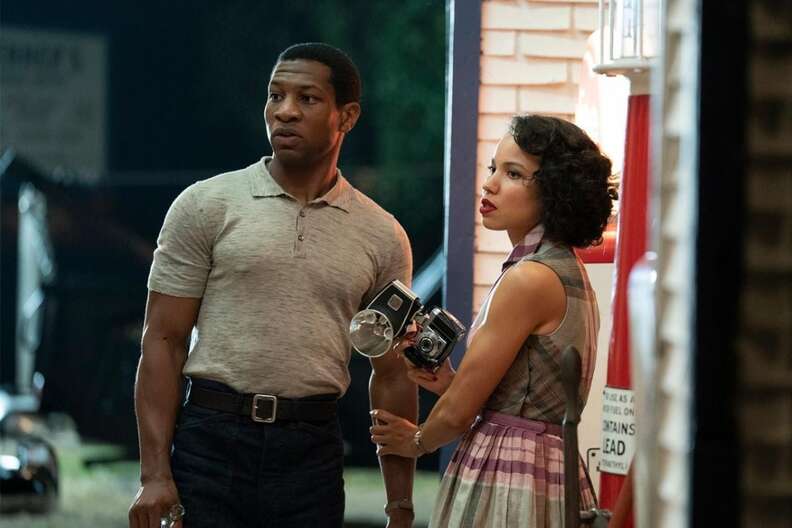 HBO
HBO
HBO's Lovecraft Country, an adaptation of Matt Ruff's X-Files-meets-Jim-Crow novel of the same name, had a pretty solid, satisfying ending, but set up plenty of intriguing stuff just in case the show got another season. In early July, HBO delivered the bad news: It had declined to bring the series back for Season 2. But will the Freeman-Dandridge family still get sent on all-new, horrifying adventures? If so, where? And what would it theoretically be about? Read on to find out what we know.
Has Lovecraft Country been renewed for Season 2?
We have bad news and neutral (possibly hopeful) news. As we said, HBO announced at the beginning of July 2021 that they would not be renewing Lovecraft Country for a second season, after what sounded like a lot of discussion back and forth between HBO and creator Misha Green. Back in February 2021, HBO's Casey Bloys explained to Deadline that "[Green] had a book to go on in the first season, she and the writers wanted to go off and take some time to go out and figure out, without a book with these characters, what's the journey we want to go on." Ultimately it seems HBO has passed on Green's ideas for where to take the story next, but that doesn't mean another channel or a streaming service won't pick it up, given how much of a hit the first season was. (Green has also been tapped to write and direct the next Tomb Raider movie, a sequel to the 2018 video game adaptation starring Alicia Vikander as Lara Croft.)
Isn't the book over? What could a new season be about?
As Bloys said, the first season adapted Matt Ruff's novel of the same name more or less faithfully, but now that the book is over, Green and her writers room would have to come up with their own plan for what could happen next. When HBO's cancellation was announced, Green tweeted a map (see above) of her Season 2 plans, titled Lovecraft Country: Supremacy, which promised an alternate version of America divided into distinct parts, including the "Tribal Nations of the West," the "New Negro Republic" in the South, and the ominous "Whitelands" down the middle. Hashtagging the tweet with #noconfederate in reference to HBO's short-lived plans for a Civil War alternate history series, Green implied that her plans for more Lovecraft Country would be that idea's polar opposite.
"I envision a second season that carries on the spirit of Matt Ruff's novel by continuing to reclaim the genre storytelling space that people of color have typically been left out of," Green had told Rolling Stone, adding, "That statement can open up a world, and the world that was created in Season One can be opened up in so many ways. That was one of the things we explored with this idea of going to Korea, and understanding that magic isn't just limited to The Book of Names. It's everywhere. It's a thing that's out in the world. Our monsters aren't the only monsters that exist."
There are plenty of threads to build multiple new seasons on, which we theorized about after the first season finale. Diana Freeman has what every little girl has ever wanted: a loyal pet Shoggoth to save her from dark magic attacks. Her mother Hippolyta has the power to open wormholes into different times and even different planets, Leti knows that her future son George will grow up to write a book about the family adventures, and Ji-Ah, possessed by a kumiho demon, still has to lift her curse. Crucially, Atticus' spell has blocked all white people from using magic forever—but as we know from watching the first season, it's not always the magical white people who are the most frightening.
Who would be in the cast?
If the show is picked up somewhere else, most of the cast would return, minus Atticus Freeman (played by Jonathan Majors) and the Braithewhites, who are very much dead. Those left alive at the end of the first season include Journee Smollett, who plays Leti; Aunjanue Ellis, who plays Hippolyta; Jada Harris, who plays Diana; and Michael Kenneth Williams, who plays Montrose. Given the show's penchant for alternate universes and time travel, though, Majors could return, either in the form of a new version of Atticus, a new character entirely, or the adult version of Leti's son George, whom he appears as in photographs.
The image in Green's tweet bears the header "The Next Generation," implying that the new story would begin a few decades on from where we left everyone in the Season 1 finale, living in a world much changed by Atticus' sacrifice, so it's likely that there would be a lot of new members added to the cast. We'll see in the coming weeks if the show is rescued, but Green clearly has strong plans for where to go next.
Emma Stefansky is a staff entertainment writer at Thrillist. Follow her on Twitter @stefabsky.