Steven Avery's story isn't over yet. As Netflix has announced, the hit true-crime docuseries Making a Murderer is getting a second season. While the first installment focused on Avery's confounding trial for the murder of Teresa Halbach, the next one promises an inside look at his post-conviction life. Directors Laura Ricciardi and Moira Demos will follow Avery as he attempts to clear his name with the help of new lawyers -- and likely catch up with Brendan Dassey, who has been on a roller coaster appeal ride.
There's no premiere date for these new episodes yet, but a lot has happened in the Avery case since the series went public. If you haven't heard any of the updates -- not even the fake sweat DNA fiasco -- start here. Then, catch up on all the major developments from 2016 and 2017 below.
Recommended Video
Tijuana's Lucha Libre Is Like Watching a Live-Action Comic Book
Steven Avery got a new lawyer -- and she's a shark
Kathleen Zellner, an Illinois-based attorney, announced she'd be handling the case back in January, along with "local Wisconsin counsel" Tricia Bushnell. Zellner specializes in overturning wrongful convictions and has previously exonerated 17 men on charges ranging from sexual assault to murder. She's also a terrifying courtroom presence. Another attorney once said that facing her in trial was "worse than my divorce."
And Zellner isn't wasting any time on her new job. She started mounting her client's defense on Twitter, challenging the prosecution's claims and pointing to potential signs of Avery's innocence in a string of forceful 140-character dispatches. She also began sharing updates from Avery himself, posting two of his handwritten letters. The first was a simple sentence dated January 29th, which you can read below:
The second was a little longer and more accusatory:
Zellner also showed followers a glimpse of her strategy. The Making a Murderer Twitter account revealed on February 10th that science was key to her plan and she will "use advanced luminol testing to exonerate Avery." That's a chemical that forensic teams use to detect blood at crime scenes; if it encounters hemoglobin, it glows. Any discovered samples can then be tested for DNA matches. Zellner confirmed that she had taken new DNA samples from Avery nine days after the luminol announcement in yet another tweet:
A former cellmate aired more Avery dirty laundry
Milwaukee's WTMJ-TV obtained prison documents in February that cast Avery in a not-so-great light. The records revealed that his cellmate Jason Thomaschaske repeatedly requested a transfer because he couldn't stand Avery. Thomaschaske called him "disrespectful, a disgusting human being," and claimed that Avery was intentionally trying to provoke him. "I want to kill this guy," Thomaschaske told prison officials. (The documents also show that Avery was sending threatening letters to his brother Earl.) As the story spread, Zellner countered with this tweet:
Teresa Halbach's death certificate is even more suspicious than we thought
Halbach's previously unreleased death certificate went public in March, thanks to a Freedom of Information request. Journalists were quick to point out its wild inconsistencies, which suggest law enforcement may have rushed to pin charges on Avery. Under "Autopsy Performed," authorities checked the "Yes" box, but under "Body Found," they marked "No." Even fishier? The cause of death was initially listed as "undetermined," but that was crossed out and "Homicide" was then checked under "Manner of Death."
An ex-CIA interrogator insists the verdict was fair
Dan Abrams enlisted former CIA interrogator Phil Houston to analyze Avery for his site LawNewz on March 12th. Houston and his colleague Don Tennant examined the footage of Avery presented in Making a Murderer and concluded that they "had every reason to believe that the jury was correct in finding Steven Avery guilty." The men pointed to several specific word choices Avery made and their supposed hidden meanings. For instance, in Avery's closing phone call in the final episode, he insisted he'd continue to fight for his freedom: "So I'm going to keep on working, even if it's wrong." Houston and Tennant took this as a sign of guilt, explaining that "Avery underscored what his behavior suggested throughout the series: that he likely lacked the benefit of having right -- and, by extension, the truth -- on his side."
Zellner used social media, as is now her custom, to counter the "inadmissable" argument:
Forensic experts think that key evidence was compromised
Just a day after the LawNewz report dropped, four forensic experts condemned the scientific methods used in the Avery case in an article for the Pittsburgh Post-Gazette. They believed the prosecution unfairly influenced DNA analyst Sherry Culhane and FBI chemist Marc LeBeau to deliver results supporting a guilty verdict, thereby compromising their analysis. They also took issue with LeBeau's wording in his testimony.
As you may recall, LeBeau was brought in to settle one of the more contentious aspects of the case: whether Avery's blood recovered from the crime scene was fresh or planted from a vial. If it came from the vial police collected during Avery's trial for rape in 1985, it would contain traces of EDTA, a chemical preservative. LeBeau could not detect EDTA in three of the six samples and thus concluded "within a reasonable degree of scientific certainty" that it was entirely absent… even though he never tested the remaining three blood stains.
"There is a saying among scientists that absence of evidence isn't necessarily evidence of absence, and that appears to be the case here," the scientists wrote. "It was problematic for Mr. LeBeau to draw conclusions with any scientific certainty about all six of the stains after testing only three of them."
Avery's new lawyer found a better suspect
Newsweek published a lengthy profile of Zellner on March 29th, which shared some of the attorney's progress on the case. Zellner once again promised state-of-the-art testing, along with cell phone records that prove Halbach left the Avery property alive. "It's absolutely shocking to see cellphone records that were part of the discovery that were turned over to the defense… document her route leaving the property," she told Newsweek. "[Halbach] goes back the same way she came, she's 12 miles from the property on the last ping."
But the biggest news from the article was that Zellner had accomplished something Manitowoc investigators could not: identifying a new prime suspect. Zellner said she and her team had uncovered a number of leads, all of them men who knew Halbach. Apparently one looks guiltier than the rest: "We have a couple. I'd say there's one, leading the pack by a lot. But I don't want to scare him off, I don't want him to run." Although she wouldn't elaborate, she did refer elsewhere in the story to a man arrested on sex abuse charges who made two phone calls to Halbach. Zellner plans to file the appeal on August 29.
A neighbor gave a shady eyewitness account of Halbach's car
Freelance photojournalist Jeff Klassen scored a major scoop when he tracked down Avery's neighbor Wilmer Siebert. In an article posted to his blog, Klassen shared Siebert's doubts about the police investigation into Halbach's death. Siebert claims he saw a car that may have been Halbach's Toyota RAV4 just "days" before the search party found it on the Avery Auto Salvage yard. By his account, it was driving down a back road that leads to the quarry behind the salvage yard. A white Jeep trailed it. About a half hour later, only the Jeep returned. Siebert said he thought it was unusual because both cars were speeding, and he rarely saw RAV4s around the area.
Siebert was also suspicious of how quickly Halbach's car was discovered in the salvage yard. "I don't know how [the search party] could find that car that quick because I needed a gas tank for a truck [once] and they gave me the row [that it was in] and what kind of truck it was and I didn't find that truck in that short of a time," he told Klassen. Siebert, who is friends with the Averys, said he was never questioned during the investigation and didn't think to speak out until he saw Making a Murderer.
Avery's prison warden resents his Making a Murderer fame
USA TODAY NETWORK-Wisconsin got its hands on nearly 2,000 emails from prison officials at Avery's facility in late June and published the best findings. Among them? The officials wanted to transfer Avery to an out-of-state facility after Making a Murderer got mega-popular, but Avery declined the offer. The warden hated the show, and pretty much everyone worked together to deny any media requests to interview Avery. The emails also revealed that Avery and Dassey received many wire transfers from new supporters, who offer encouraging cards along with their $10-$50 donations.
Avery slammed his old lawyers
Tumblr may love Strang and Buting, but their former client sure doesn't. In a scathing letter released exclusively to InTouch in July, Avery blamed his guilty verdict on the defense team. "Dean and Jerry didn't do no investigation on this case, if I did they would not be in prison," he wrote. "They would have the Suspect if they did there [sic] job!" Avery also called them "Bad Attorneys" and suggested they should lose their licenses for ethical violations.
That's a pretty harsh review, but Buting didn't fault Avery for the outburst:
Reddit uncovered potential red flags with Halbach's bone fragments and cell phone
Devoted truthers on the subreddit r/TickTockManitowoc presented a bombshell find this past week. After poring over the photos of Halbach's bones and the Razr cell phone parts recovered at Avery's fire pit, Redditor wewannawii identified a fingerprint on the phone battery that appears to have the same scars as Avery's, and foghaze noticed that one of the bones belonged to a bird. As a commenter pointed out, this discovery casts serious doubt on the prosecution's claim that Halbach's body was cremated, since "a fire that powerful, enough to denature a human, would destroy an unprotected, fragile chicken wing." That chicken must have known something.
Zellner accuses Halbach's ex
Zellner filed a massive 1,272-page motion with hopes of earning Avery a new trial. In it, Zellner notably slammed Avery's former attorneys as being complicit in the wrongful conviction and cast suspicion on Halbach's ex, Ryan Hillegas. "Our investigators contacted Mr. Hillegas to interview him," Zellner told the USA Today network. "He was told that we wanted to rule him out as a potential suspect, but we needed answers to certain questions related to his alibi, abusive relationship with Teresa Halbach, knowledge of her password, injuries to his left hand, interaction with law enforcement from Nov. 3 (2005) onward, damage to Teresa Halbach's parking light, access to Avery property Nov. 7. Mr. Hillegas never responded." Read more here.
Zellner creates $10,000 "proof of guilt" challenge
In response to people still questioning Avery's innocence, the confident-as-hell attorney offered a $10,000 cash prize to anyone able to prove Avery's guilt. The terms? A 100-question test "based upon credible evidence." Among the topics covered: Avery's blood, his phone use, and ballistics. Find the rest here.
 
Court denies new trial for Avery
In October, Avery was denied a new trial. "The defendant has failed to establish any grounds that would trigger the right to a new trial in the interests of justice," wrote Judge Angela Sutkiewicz, adding that "no further consideration will be given to this issue." Zellner vowed to appeal the decision. 
New evidence might implicate another nephew
Fighting to overturn the court's decision to deny Avery a new trial, Zellner filed a 54-page motion with evidence she alleged could implicate Brendan Dassey's older brother, Bobby Dassey, in Halbach's murder. Bobby "lied when he told the police he had never seen [Halbach] before October 31," Zellner told Rolling Stone. "He commented about her every time she came to the [Avery Salvage Yard] for appointments." The motion included claims that Bobby told one of his brothers "that he saw Halbach leave the Averys' property," that Bobby told one of his brothers that "Steven could not have killed her," and that forensic testing of the Dasseys' home computer found violent pornography linked to Bobby.
"The deeper we dig into the Avery conviction the more evidence we uncover of his innocence. It does not matter how long it takes, what it cost or what obstacles we have to overcome—our efforts to win Mr. Avery's freedom will never stop," Zellner told Newsweek. "Giving up on his case would be accepting that someone else got away with murder and our justice system is just too incompetent, indifferent and/or inflexible to recognize this huge mistake and rectify it. We are going to keep ringing the doorbell at this so called Court of Justice until someone answers it." You can find the motion, as well as the full details, here.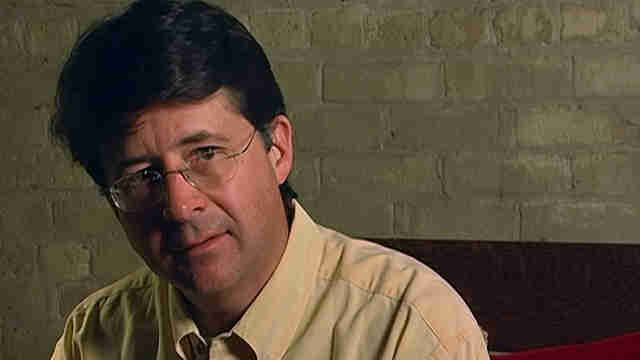 Lawyer admits he was ineffective
Strang, one of the lawyers from Avery's initial trial, said he was ineffective because he didn't consult blood splatter or ballistics experts to disprove theories linking Avery to Halbach's death. "I did not have a strategic reason for these decisions," said Strang in an affidavit obtained by Newsweek. "My client, Mr. Avery, is not to blame for them in any way and he met his obligations to me and Mr. Buting. If someone is to blame for these decisions, it is I."
Dassey's roller coaster appeal ride hits another wall
Way back in August 2016, a federal judge determined that Dassey's highly coerced confession was "involuntary," as per the Fourth and Fifth Amendments, and his conviction was overturned. It was looking like Dassey -- who had been serving a 41-year prison sentence for first-degree homicide, second-degree sexual assault, and mutilation of a corpse -- was going to be free. (He'd maybe even get to go to WrestleMania.) But in November, the state filed an emergency motion to keep him in prison. Then a federal appeals court upheld the decision to overturn Dassey's conviction. 
The back-and-forth hit a big bump this month when, by a 4-to-3 vote, the United States Court of Appeals for the Seventh Circuit ruled that the confession was not coerced. "Dassey spoke with the interrogators freely, after receiving and understanding Miranda warnings, and with his mother's consent," wrote Judge David Hamilton, for the majority. "Dassey provided many of the most damning details himself in response to open-ended questions." Dassey has been in prison for the appeals process; this reversal means he could stay there -- eligible for parole in 2048. 
The ruling "contravenes a fundamental and time-honored position of the United States Court: interrogation tactics that may not be coercive when applied to adults are coercive when applied to children and the mentally impaired," according to a statement from Dassey's lawyers. "Unfortunately, this time-worn lesson was ignored today by four judges in the case of Brendan Dassey. We at the Center on Wrongful Convictions of Youth are committed to continuing to fight on behalf of Brendan." If he doesn't deserve a spinoff now, we don't know who does.
Sign up here for our daily Thrillist email, and get your fix of the best in food/drink/fun.